The Walking Dead Season Six - New Characters Revealed - While Rick & Daryl Get Very Hands On
As you're no doubt aware, The Walking Dead returns for its sixth season this October. The trailer was unveiled at Comic Con and it seems that there's trouble in Alexandria as Rick and Morgan come into conflict, and some of the Alexandrians aren't too happy with the violent way that Rick does things.
Now there's been some further info on what the new season will hold, courtesy of the latest issue of Entertainment Weekly which has Andrew Lincoln, Melissa McBride, and Norman Reedus on the cover.
Inside it reveals three of the new characters that will be introduced.
Along with these new faces (below) it also revealed some of what will happen, including "a lot of internal conflict.
A lot of characters that you didn't see having beef are starting to have beef—there's a lot of mistrust." according to Reedus. It will also reveal Morgan's journey from the crazed loner we saw in season three to the saner looking guy we see at the end of season five.
Here's the new characters as revealed in Entertainment Weekly.
Merritt Wever plays Dr. Denise Cloyd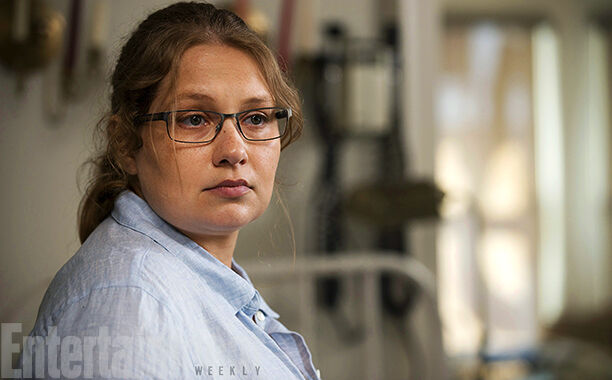 Wever plays Alexandria's doctor and is a character taken directly from The Walking Dead comic. Entertainment Weekly write, "Denise's role as a medic becomes critical in the community of Alexandria after the death of Pete, and in the comic her skills as a surgeon prove pivotal, especially after a ghastly injury incurred by one of the main characters—an injury which may or may not happen on the TV version."

Ethan Embry plays Carter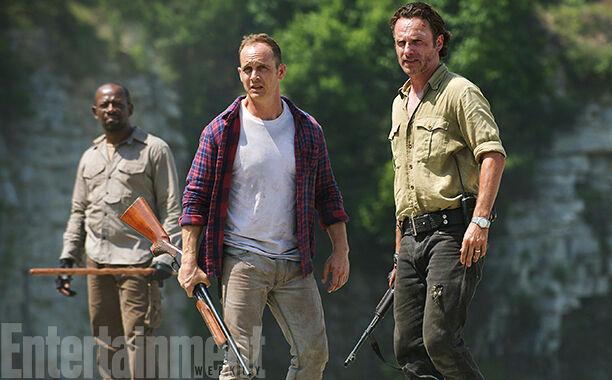 Carter will be a composite of various different characters from the comic. "Ethan plays a combo of a few characters that we actually haven't hit yet or weren't able to hit in other characters," says showrunner Scott M. Gimple. "He is an Alexandrian, and has been there the whole time, just quite busy." The trailer shows him and Rick coming into conflict, so his fate might not be so rosy.

Corey Hawkins plays Heath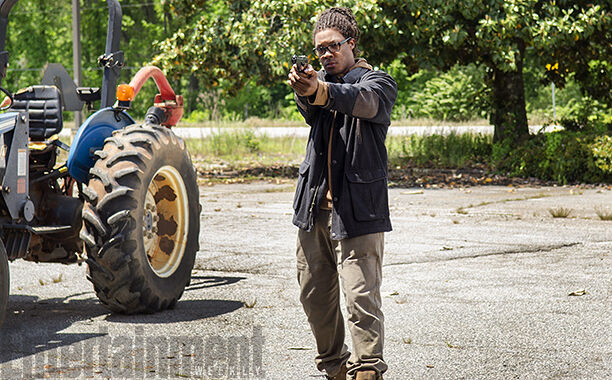 This is another character taken directly from the comic and is a supply-runner for Alexandria. Gimple told Entertainment Weekly about Hawkins, "He's terrific and I'm so excited to see him bring Heath to life. It's been fun and he dove in with both feet. He's tough and skeptical when the cameras are rolling, and then when they're off he's just like a goofy fan. He's really, really excited to be there."

And here's that cover photo. Looks innocent enough, right?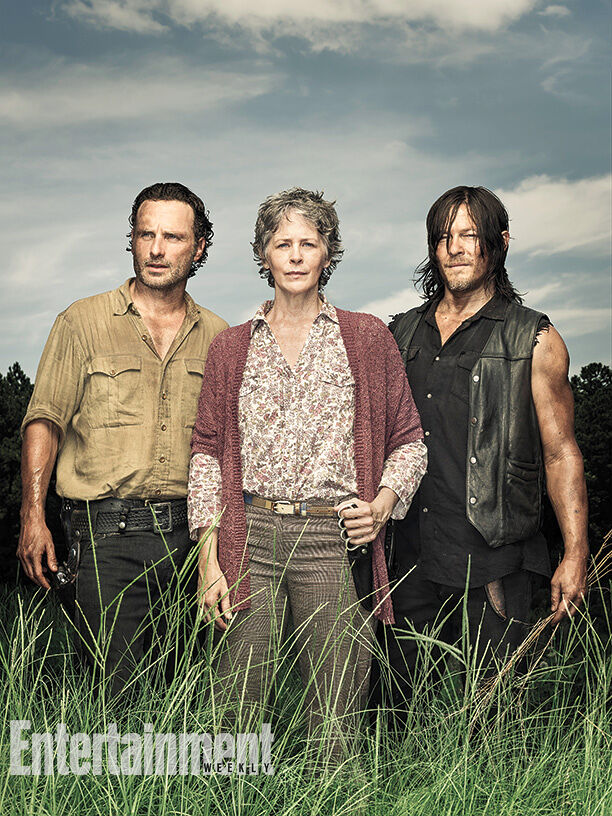 But from behind, it looks like this. Is there an upcoming subplot Gimple isn't telling us?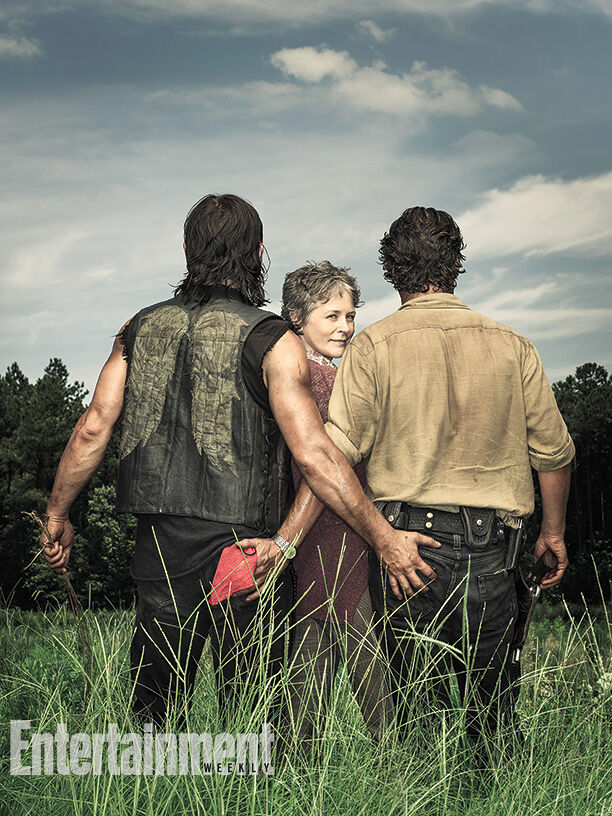 For more on the new season check out The Walking Dead Comic Con panel which you can watch in full, below.