50 Innocent Pictures That Can Become Completely Inappropriate By Adding A Brazzers Logo
All it takes is a misplaced Brazzers logo and scenes of innocence from Disney movies to pictures of British royalty to create a new Brazzers meme and represent something completely and utterly inappropriate. it's that easy.
That's what some Reddit users found out when they took part in an Ask Reddit thread which asked them to put the logo of popular porn site Brazzers onto completely innocent pictures. The hilarious and troubling results, which will definitely shatter your childhood memories, begot the Brazzers logo memes that you see below.
If you fancy giving the Brazzers logo meme a go yourself, it's only too easy. You just need to firstly do a Google image search for a Brazzers logo png or a Brazzers transparent logo. If you don't know what a png file is, it's an image file that if you open it in Photoshop will make the Brazzers logo transparent.
Then find a seemingly innocent image, open it in Photoshop, get your transparent Brazzers logo and then just go ahead and add Brazzers logo to your image. There, you're done, and now you can feel very proud of yourself.
An instant Brazzers meme.
Or, if you don't fancy doing it the hard way, you could always use a Brazzers logo template, brazzers logo maker or Brazzers meme generator to turn harmless images into something that the immature part of your mind (for most that's probably all of it) will get some juvenile delight from. Then you'll no doubt find yourself laughing out loud, because if nothing else these funny Brazzers logos are entirely hilarious.
Just make sure no one inappropriate is standing behind you when you peruse them.
A Brazzers Logo Can Transform Any Innocent Image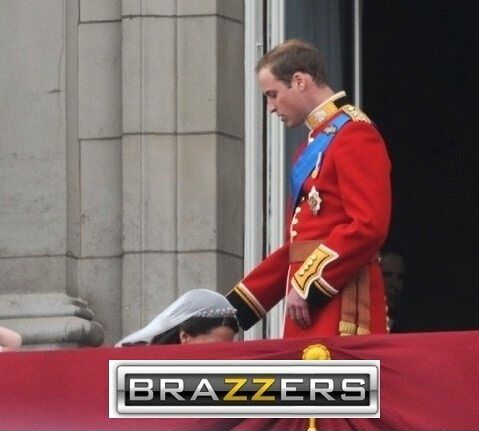 1. William and Kate - You would never expect royalty to behave like this in public.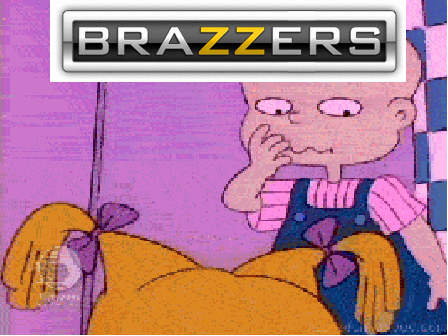 2. Rugrats - This is SO wrong on far too many levels.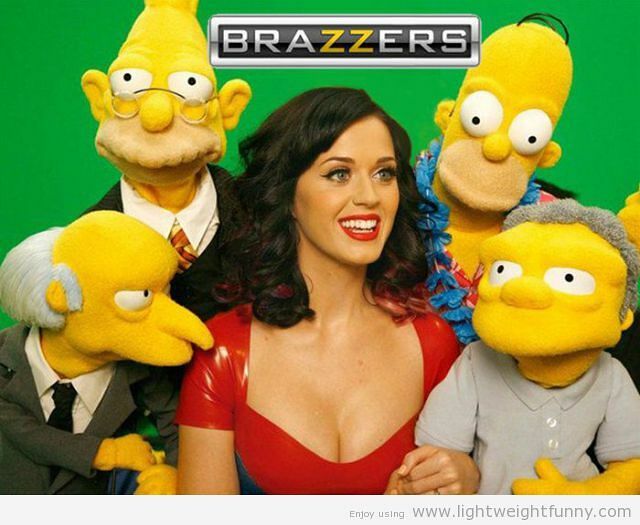 3. Simpsons and Katy Perry - Strangely enough adding a Brazzers meme logo makes this more believable.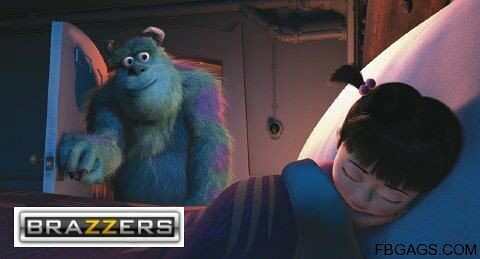 4. Monster Inc - You never know who's going to come into your bedroom at night.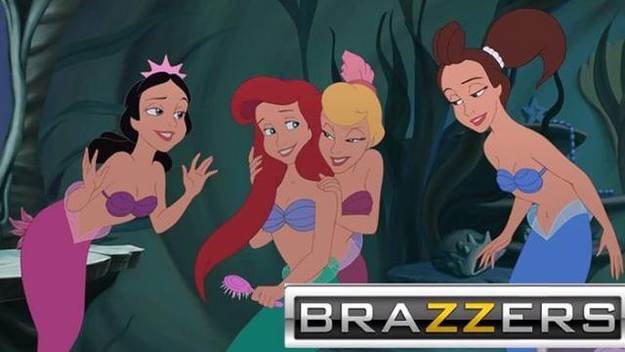 5. The Little Mermaid - Adding a Brazzers logo to this suddenly makes thinks very interesting.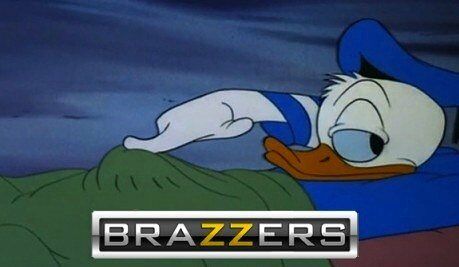 6. Donald Duck - The naughtiest duck ever to appear in a Disney film.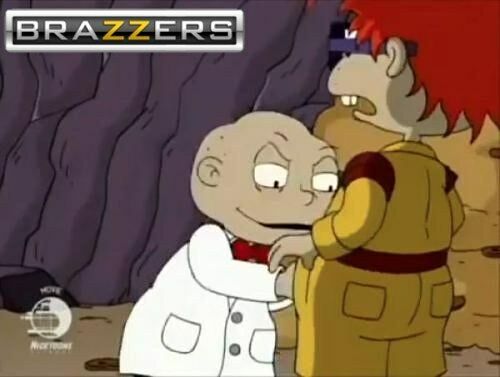 7. Rugrats: Tommy and Chuckle - For some reason Rugrats is a very popular inappropriate logo addition choice.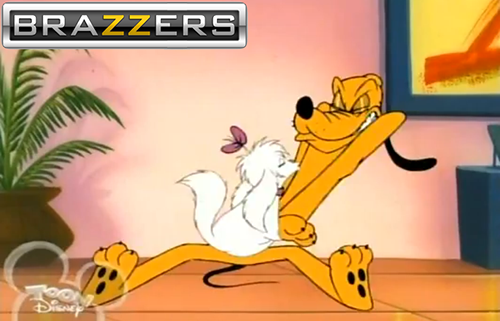 8. Pluto - What a very naughty dog...'DOWN BOY!'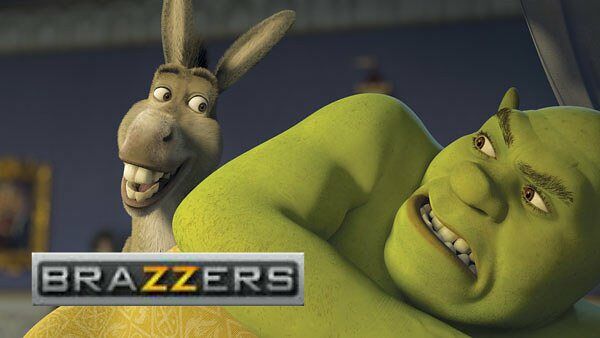 9. Shrek - You'll never be able to look at Donkey in the same way ever again.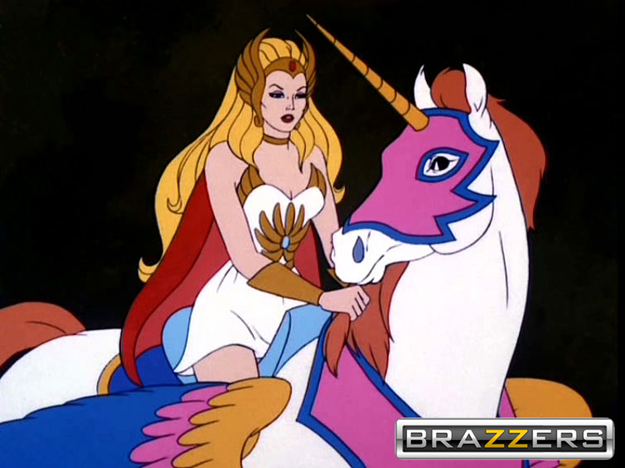 10. She-Ra - The Princess of Power certainly has some kinky tastes (i wonder if He-Man knows?).
11. Anna from Frozen - 'Do you wanna blow build a snowman?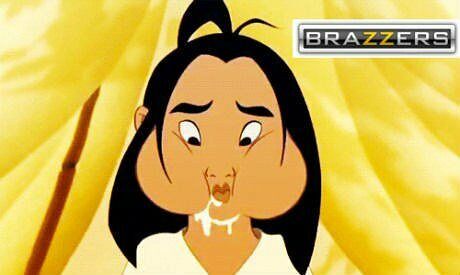 12. Mulan - I'm hoping that's McDonald's Szechuan dipping sauce she has in her mouth?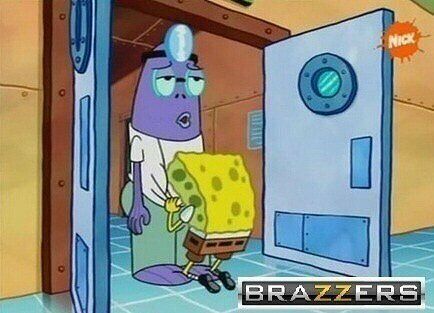 13. Spongebob - Oh dear god, Spongebob, NOOOOOOOOOO!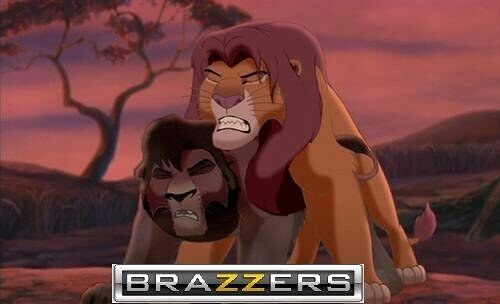 14. Lion King - I always knew Mufasa didn't like Scar, but this is a bit extreme.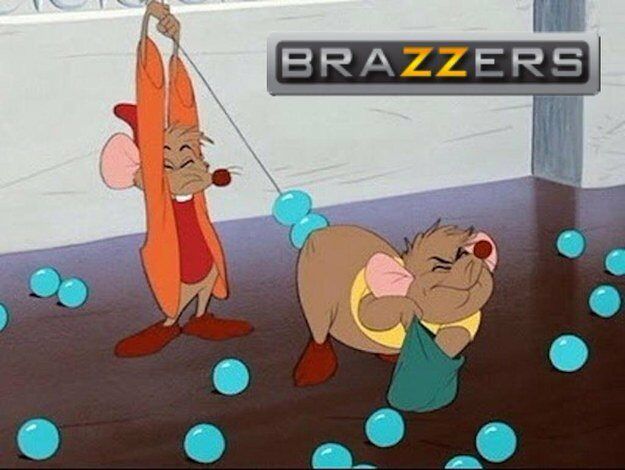 15. The Rescuers - The Brazzers logo has not been kind to these poor mice.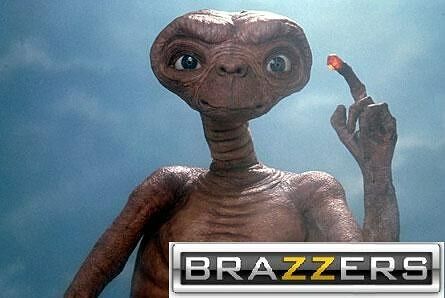 16. E.T. - Where the hell has the extra terrestrial's finger been?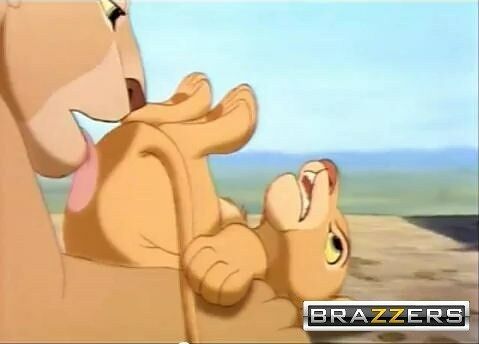 17. The Lion King: Sarabi - Simba's mother becomes totally inappropriate when a Brazzers logo is added.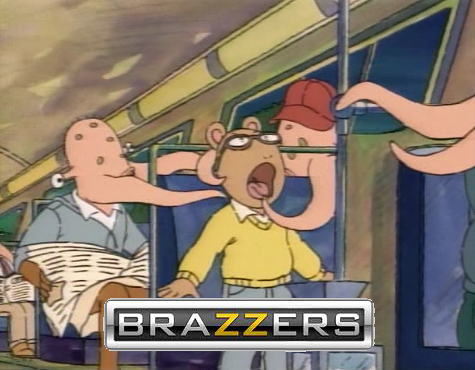 18. Arthur - The bespectacled aardvark discovers tentacle porn.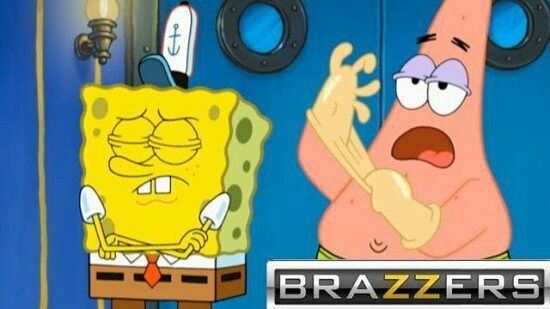 19. Spongebob and Patrick - We suddenly see Patrick's dark side.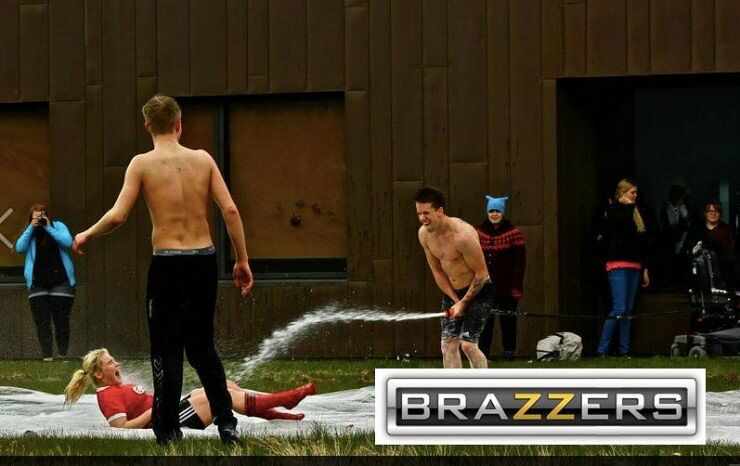 20. Slip N Slide - When you gotta go, you gotta go.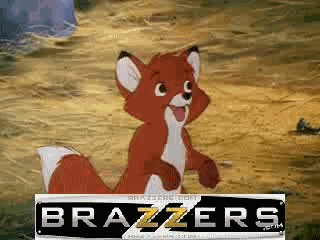 21. Fox and Hounds - Words cannot begin to describe how wrong this is.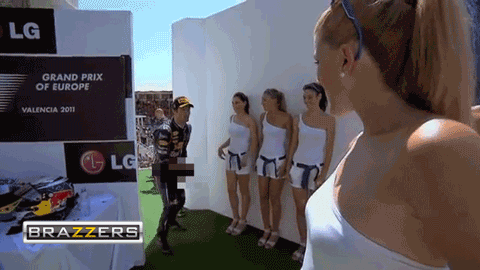 22. Grand Prix - To the winner cum the spoils.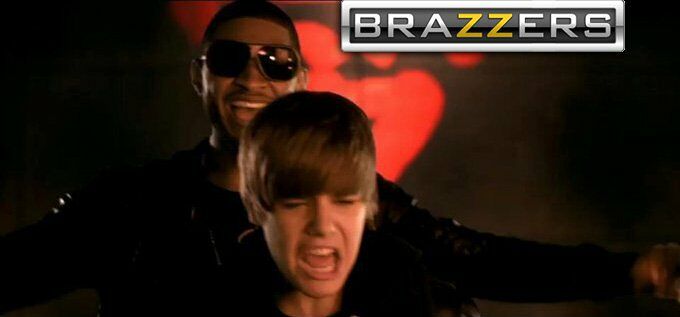 23. Justin Bieber - Sometimes you wish that adding a Brazzers logo would make things like this be true.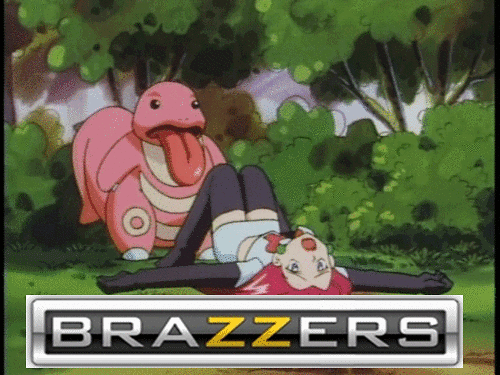 24. Pokemon - Sometimes Pokemon love their trainers a bit too much.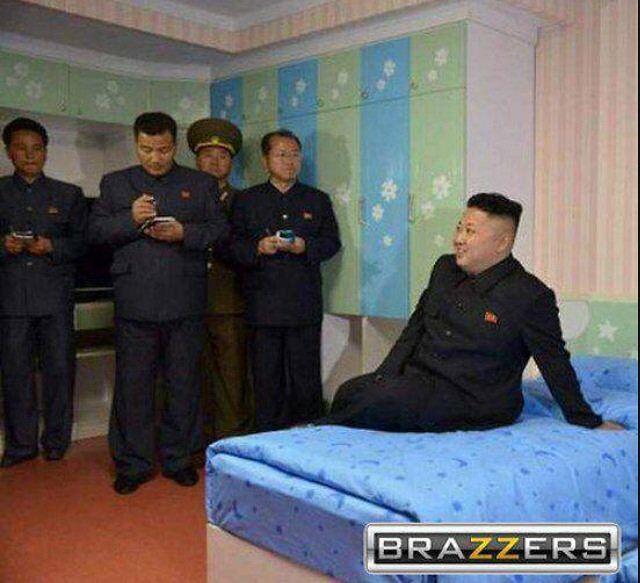 25. Kim Jong-un - 'Refuse my requests and you die.'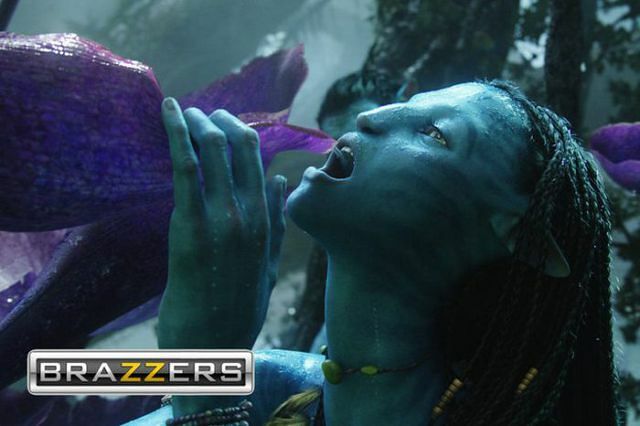 26. Avatar - Strange things are happening in the forest.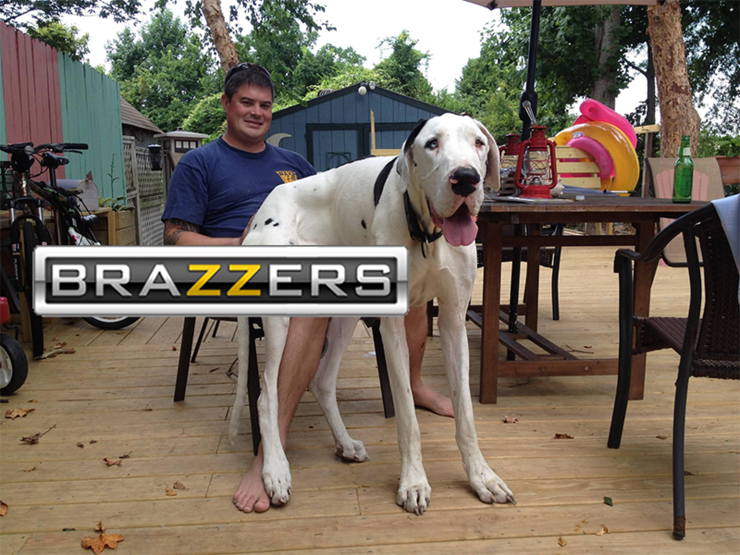 27. Doggy Style - This is not what 'give a dog a bone' means.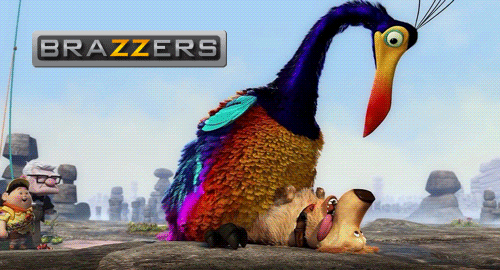 28. UP - I'm not sure this is what Carl Fredricksen had in mind for Dug the dog.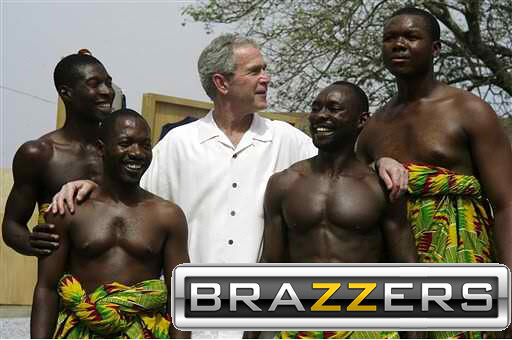 29. George Bush - He would have done anything to get a vote.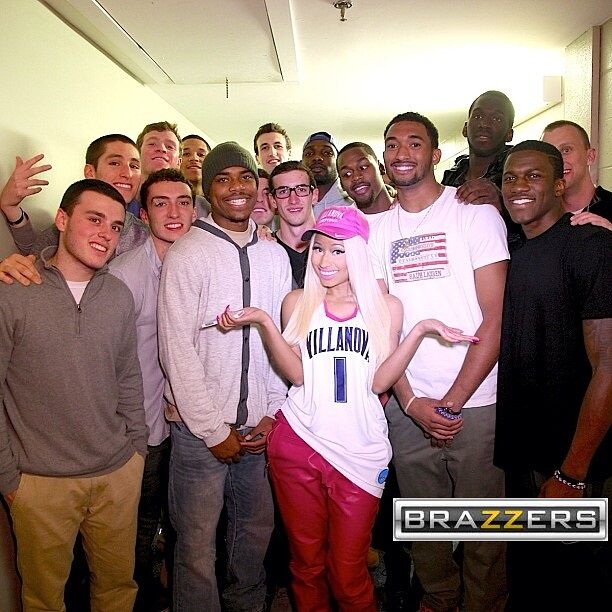 30. Nicki Minaj - Two's company, three's a crowd, 16 is something else completely.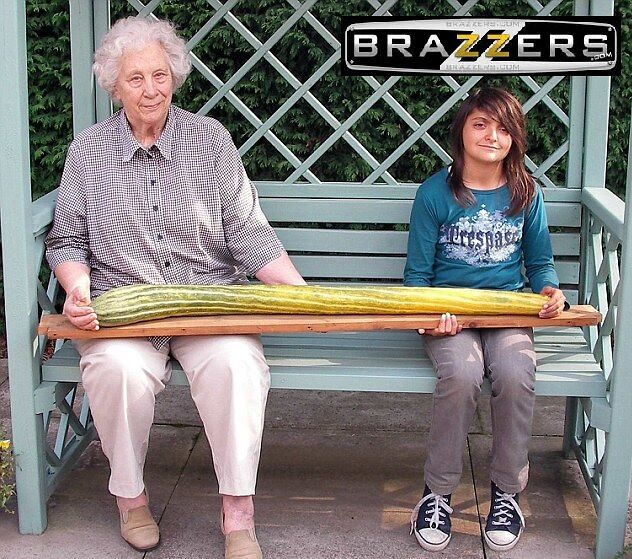 31. Cucumber - I do hope they are just going to eat it and leave it at that?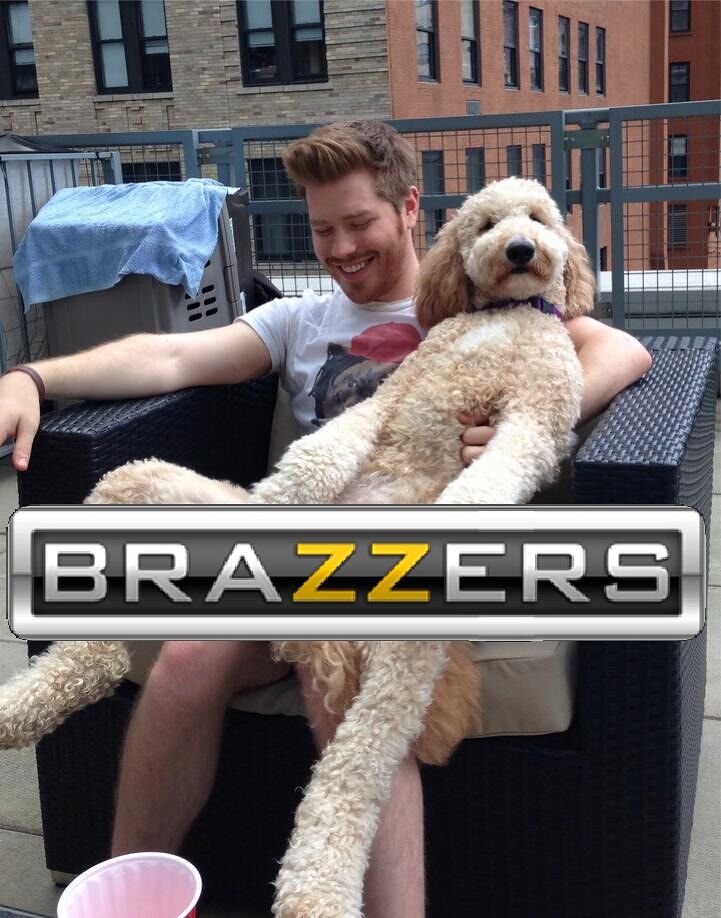 32. Good Doggy! - That was not the kind of treat this mutt was looking for.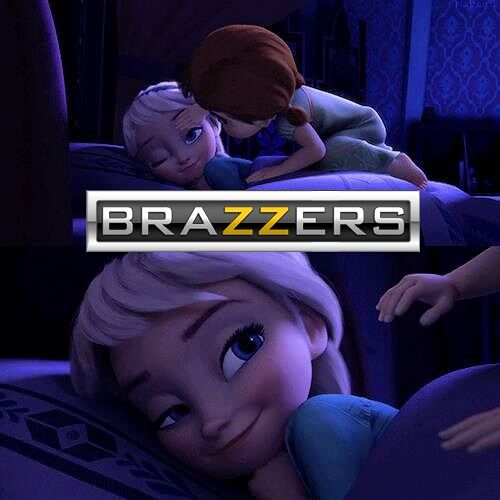 33. Frozen - This is the stuff nightmares are made of.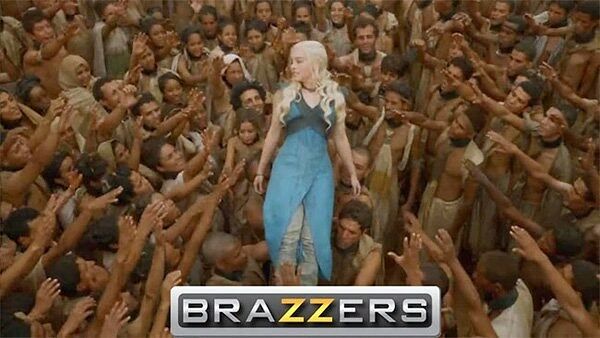 34. Game of Thrones - Daenerys Targaryen gets in way above her head.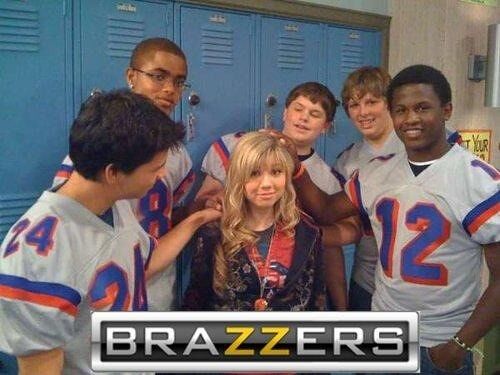 35. ICarly - Guess what rhymes with Sam Puckett's last name?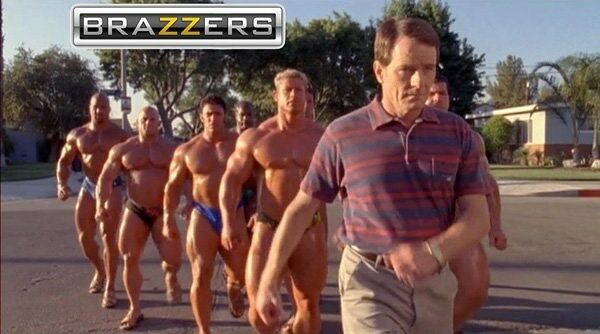 36. Malcolm in the Middle - Looks like Hal likes being at the head and not the middle.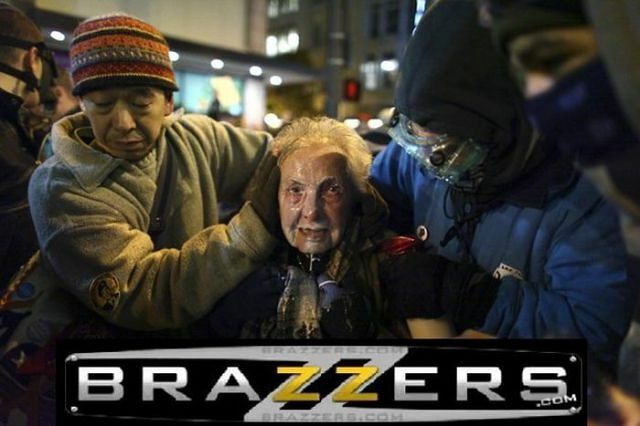 37. Sweet Little Old Lady - Isn't that sweet after all.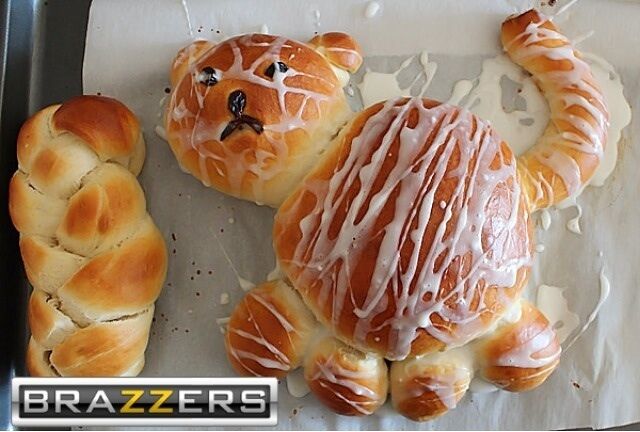 38. Baking Bad - What have they done to this poor kitty?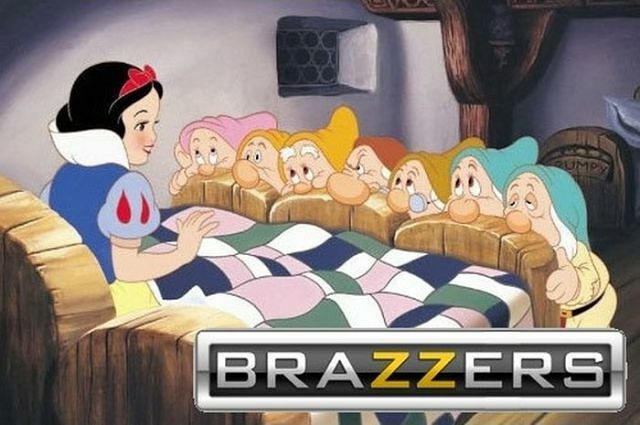 39. Snow White - Every night Snow White had a difficult choice to make.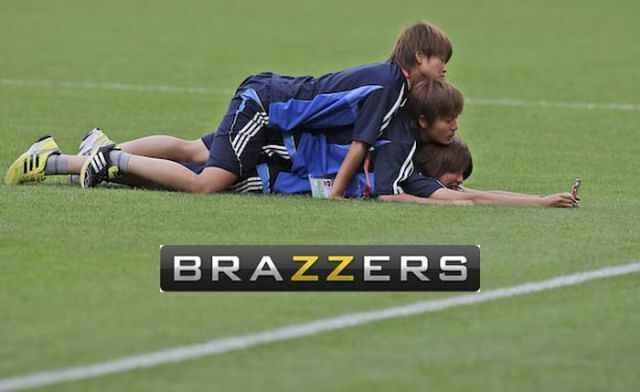 40. Fantasy Football- This is a very inappropriate team play.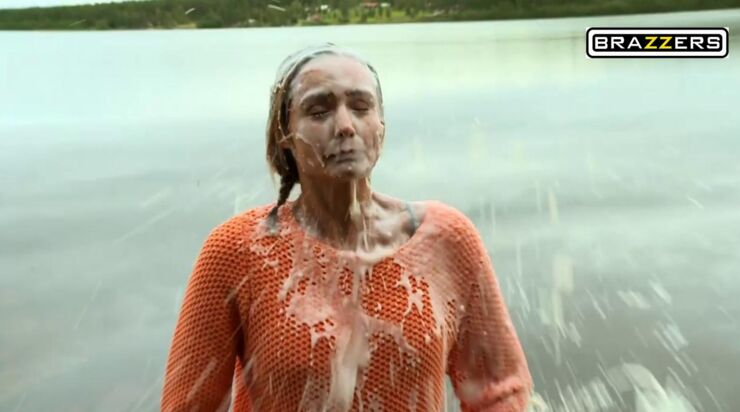 41. Splash - Sometimes it rains, sometimes it pours, sometimes it's WTF!?!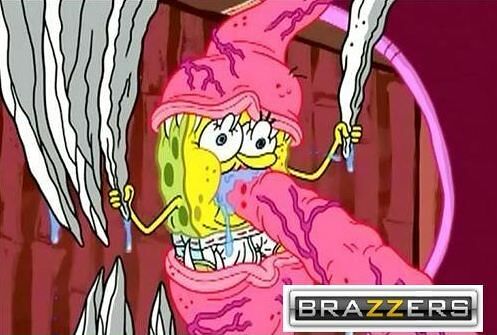 42. Spongebob - Will someone give this poor guy a break.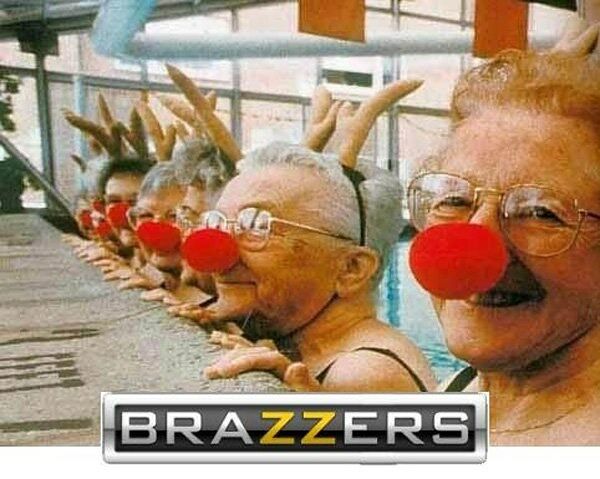 43. Swimming Ladies - Ever wonder what your grandma gets up to in the pool?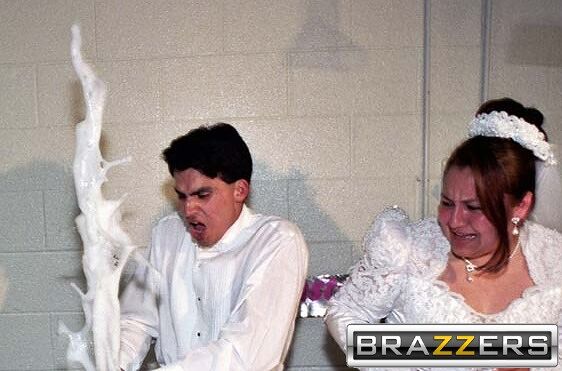 44. Just Married - 'For better and (unfortunately) for worse.'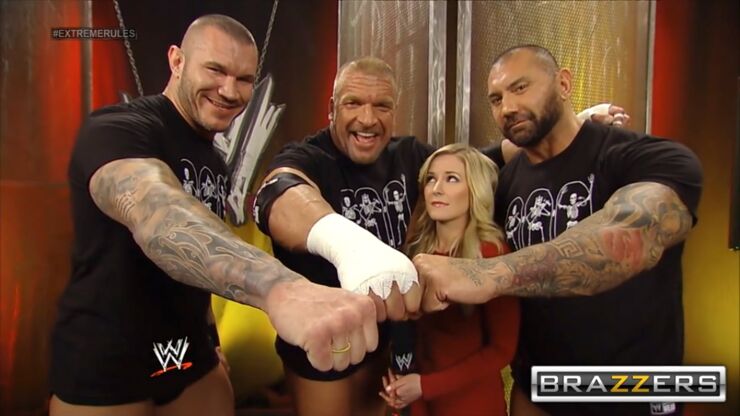 45. WWE Extreme Rules - When big is a bit too 'big'

.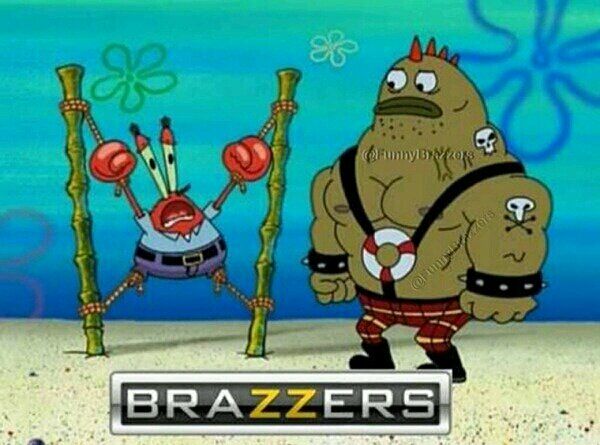 46. Krusty Krab - It's not looking good for Mr. Krab.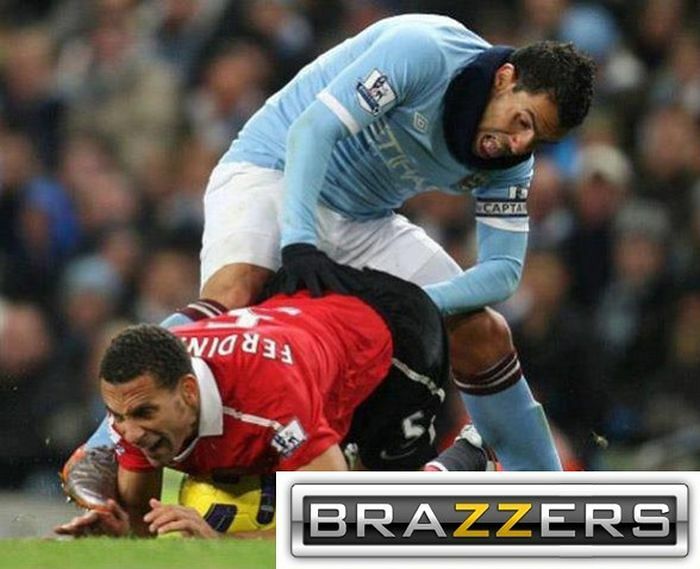 47. Soccer - I'm sure that warrants a red card.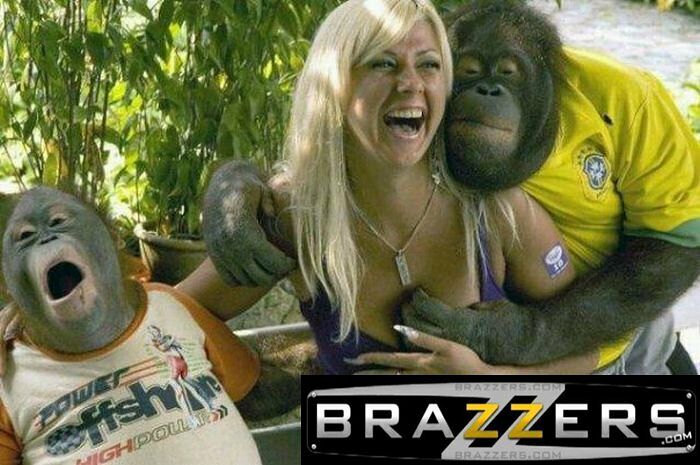 48. Orangutans - I bet she wasn't expecting this type of monkey business.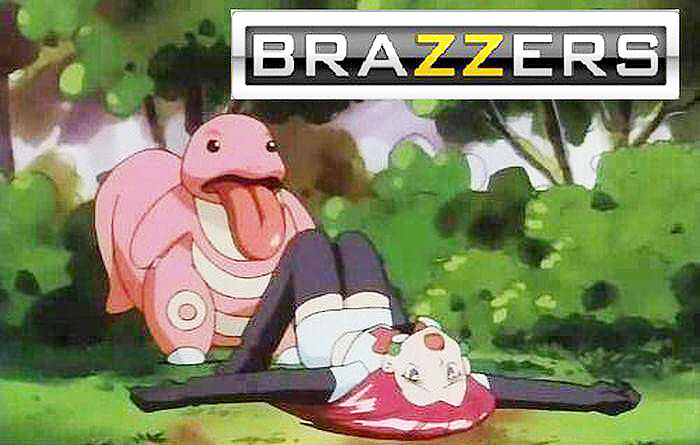 49. Pokemon - Prepare for your Pokemon childhood to be ruined forever.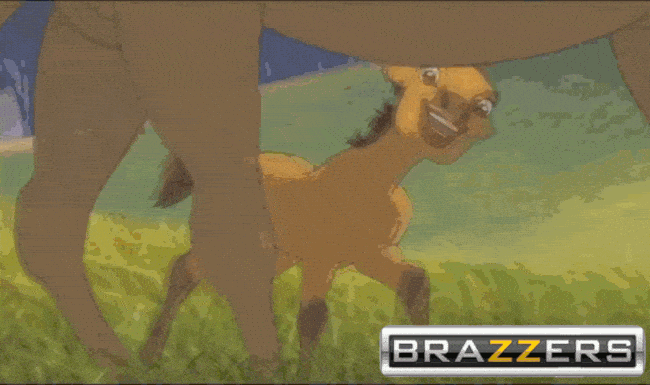 50. 'That's The Spirit' - I will never be able to watch 'Spirit Stallion of the Cimarron' again.