Couple Ask Internet For Help Photoshopping A Kid Out Of Their Photo, Get Hilariously Trolled
We've all had a special moment that we want to remember forever in a photograph, be it a wedding, new baby, graduation, or (possibly) in this case a first kiss. But sometimes there is something lurking in the photo that can't help but distract from the magic of the occasion.
But what to do?
It shows a certain level of naiveté, or a certain level of masochism, that you'd blindly turn to the internet and ask them for help photoshopping something out of an image for you.
Perhaps somewhere, one day when everyone was feeling kind, it worked. But hardly ever.
And so it goes with this couple, who snapped a vacation pic of them smooching on the beach, but it just so happened that they also captured a kid playing with a ball in the background too.
Not wanting him to ruin this romantic memory they asked the internet "Please photoshop away the kid." But, as is usual practice in these circumstances instead of helping, the internet photoshopped the image in their own special way.
Here's the original.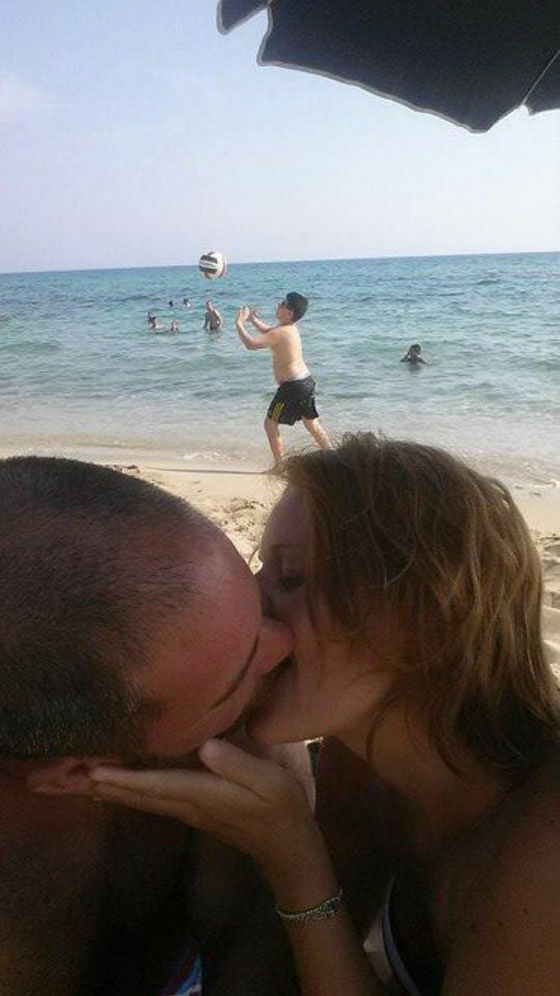 And here's some of the magic.