Adorable Animal Buddy Pictures Of The Day: Ingo The Dog Is Best Friends With An Owl
It could be the basis for a Disney movie, but it's actually real life. Ingo the dog and Poldi the owl are BFFs and their entirely cute friendship has been documented by photographer and Ingo's owner Tanja Brandt.
The two sit around being adorable together, leaning their faces on one another and generally warming your cold, cold heart with their wonderfulness and showing you that there is some light in this dark and terrible world.
These two are basically the internet's spirit animals. Long may their friendship reign.
Check out the photos of the best buddies below and then take a visit to Brandt's website for more totes adorbz photos of Ingo and Poldi, and Ingo with other feathery friends.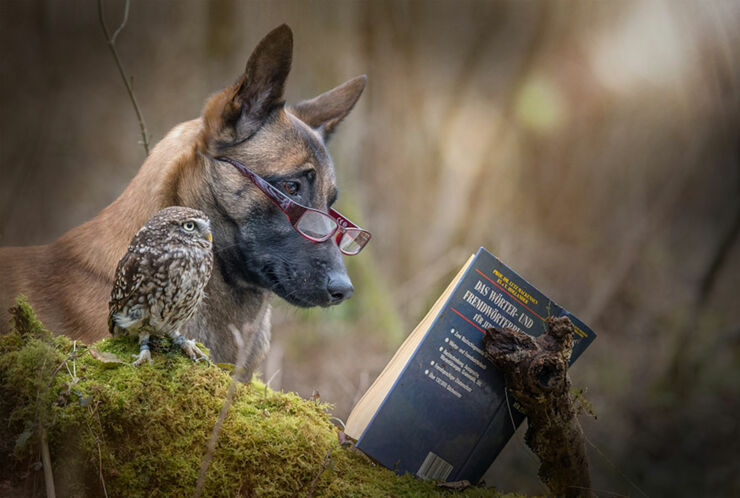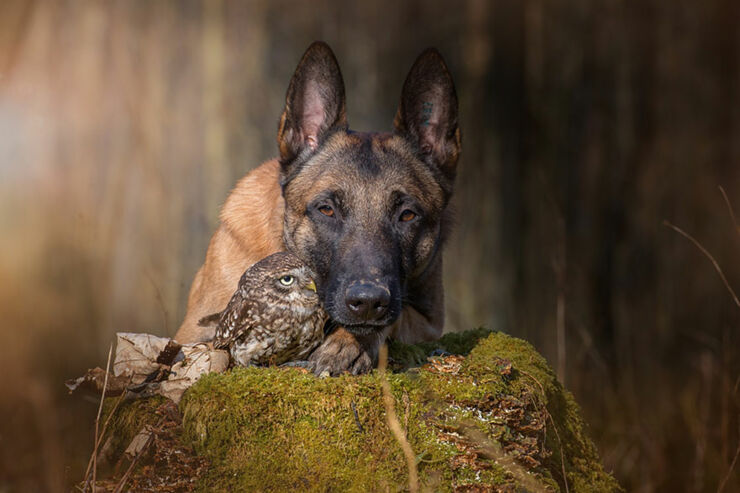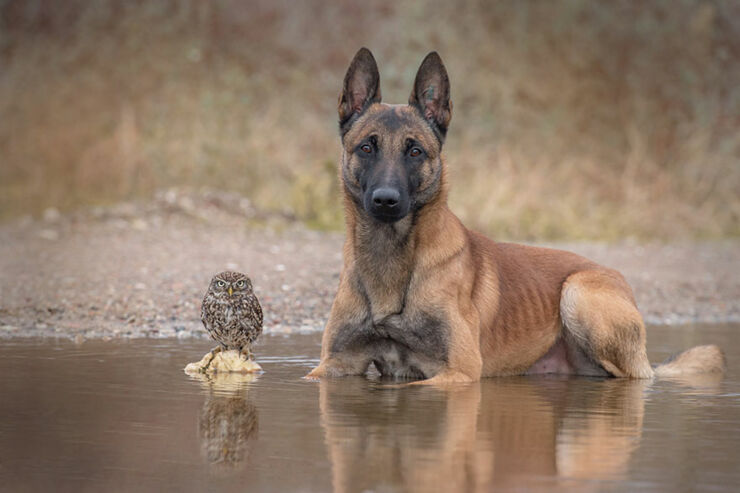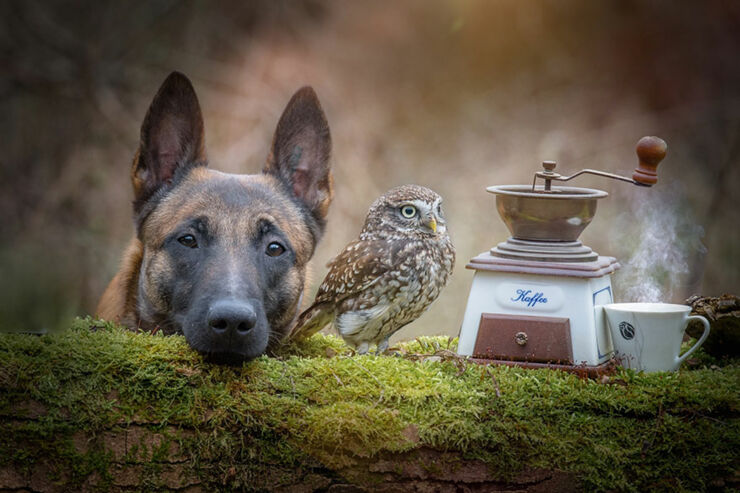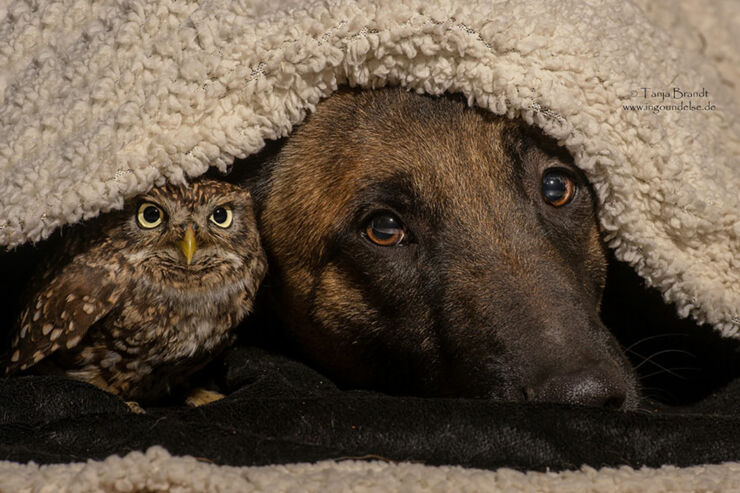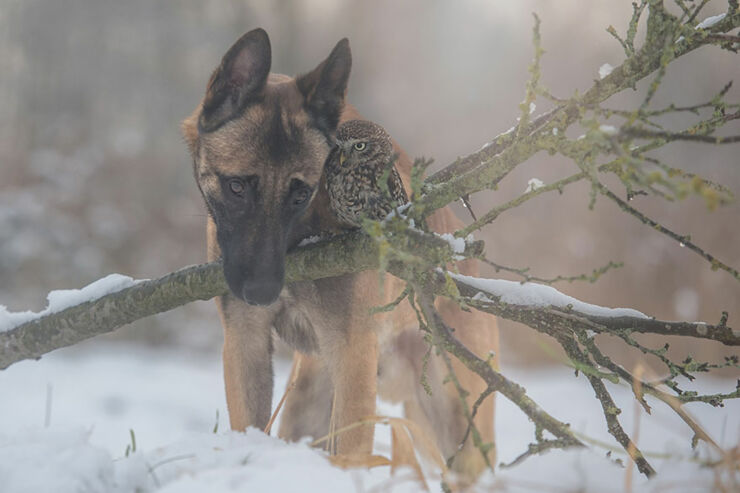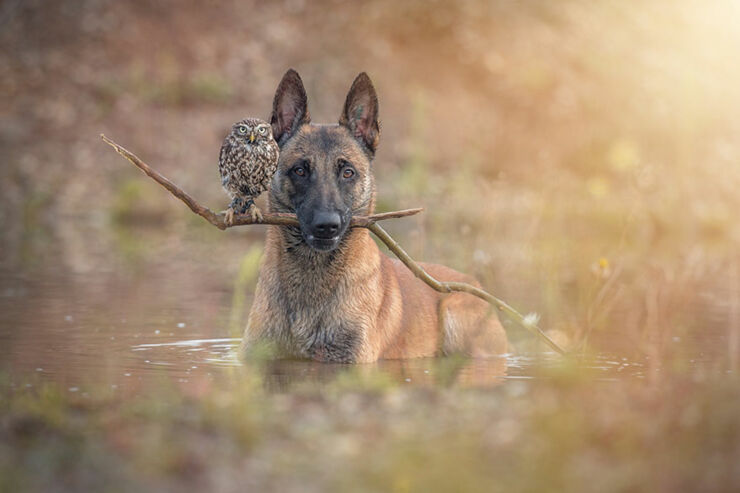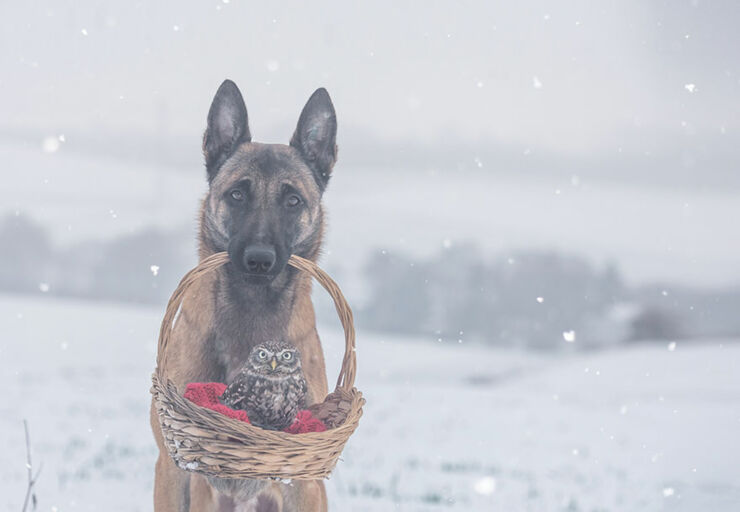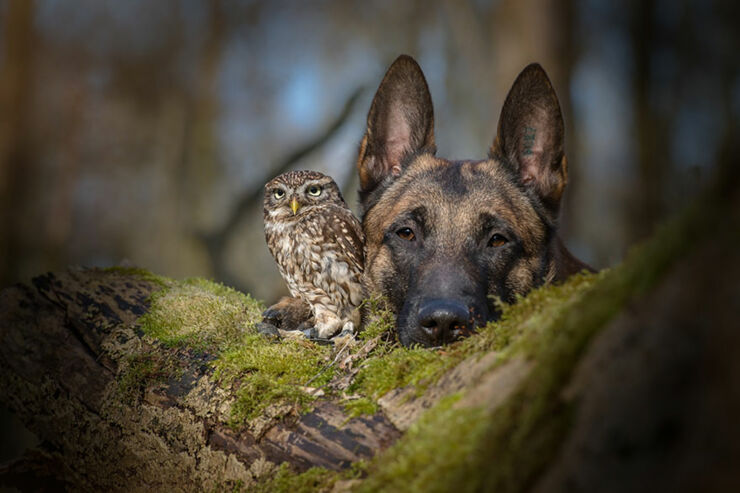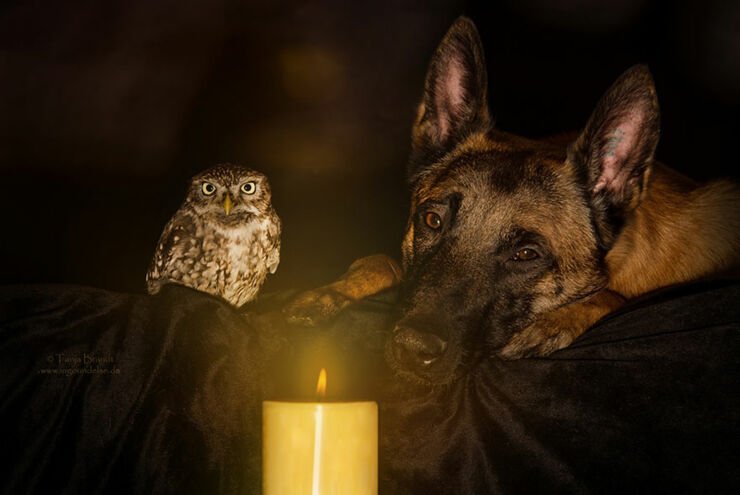 \