'American Juggalo', Sean Dunne's Insightful Film About Contemporary American Subculture
With the latest 4 day 'Gathering of the Juggalos' event in Legend Valley, Thornville, Ohio only a few months away (their 15th annual event, 22nd to 24th July 2015) it's proof that the Juggalo culture is something that is here to stay. The Gathering of the Juggalos was created in 2000 when Rob Bruce organized an event for all Juggalos, a concept long talked about by Insane Clown Posse.
The first Gathering took place in Novi, Michigan at the Expo Center and lasted for two days, with over 7,000 fans in attendance.
Since the birth of jazz and blues, music has always propagated its own subcultures, and with the rise of the teenager in the 50s, the two have become synonymous—giving people who feel like outsiders in the mainstream a place to belong.
Even in the niche-ridden world we live in today where subcultures come and go like memes, some still have a lasting impact.
None more so is that present then with the Juggalos, fans of Insane Clown Posse who paint their faces like their heroes and, for this, are ridiculed by most people.
Documentary filmmaker Sean Dunne delves into what it means to be one in contemporary America.
Maybe it won't make you hate them so much. Or maybe it'll make you hate them even more.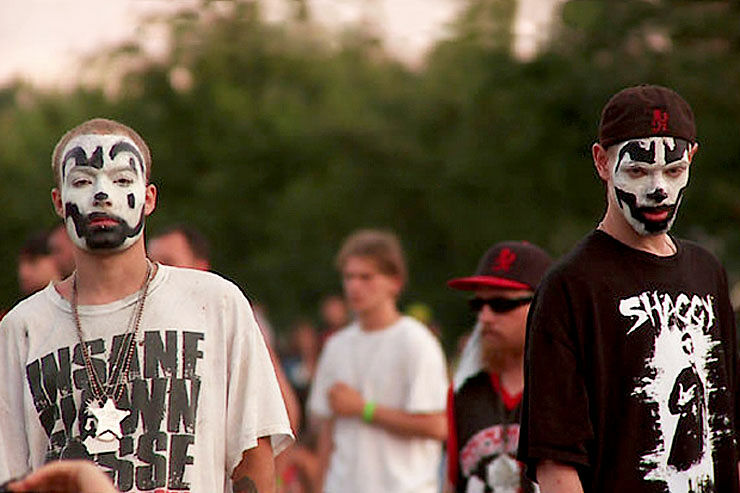 The portrait Dunne paints is one of a broken family, 20,000 strong, coming together through fierce loyalty and a love of horrorcore, a hip-hop subgenre that features grotesque, violent lyrics.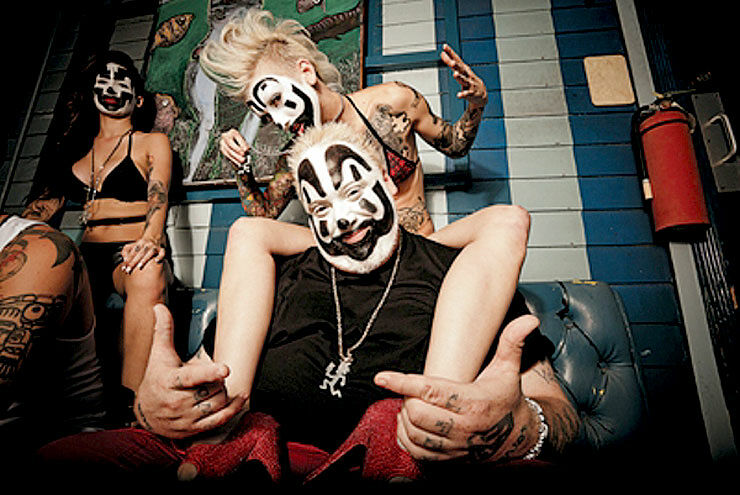 Juggalos, hardcore Insane Clown Posse fans who meet once a year for four days at The Gathering of the Juggalos.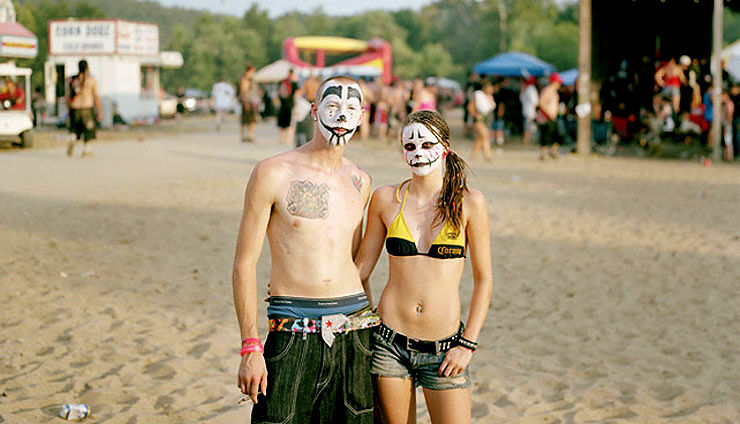 The Gathering of the Juggalos is an annual festival put on by Psychopathic Records.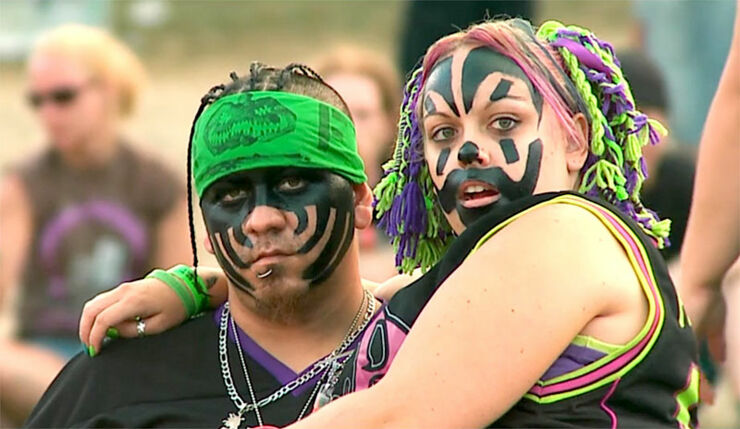 Featuring performances by the entire label as well as numerous well-known musical groups and underground artists.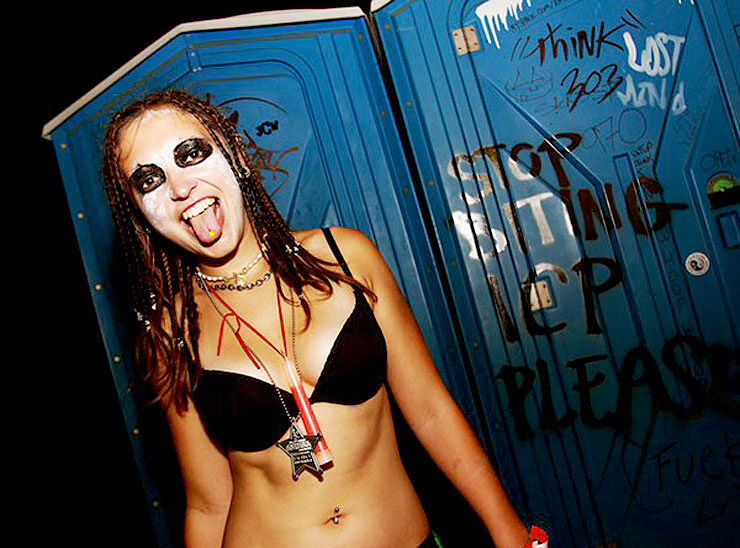 This sub-culture is open to anyone, regardless of colour, creed and age.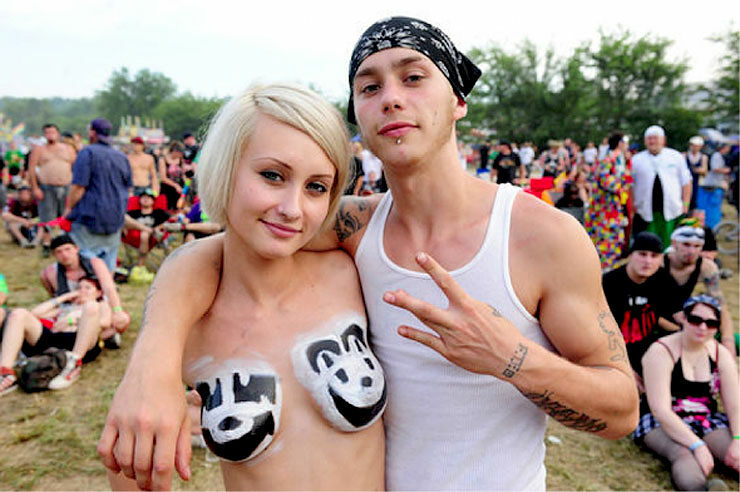 The Gathering of the Juggalos includes concerts, wrestling, games, contests, autograph sessions, karaoke, and seminars with artists.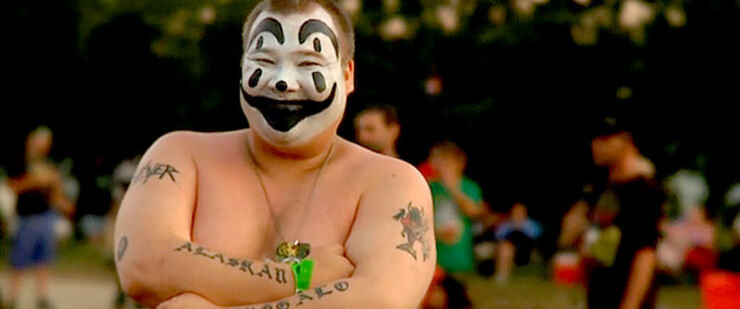 What does it mean to be an American? What does it mean to be a Juggalo?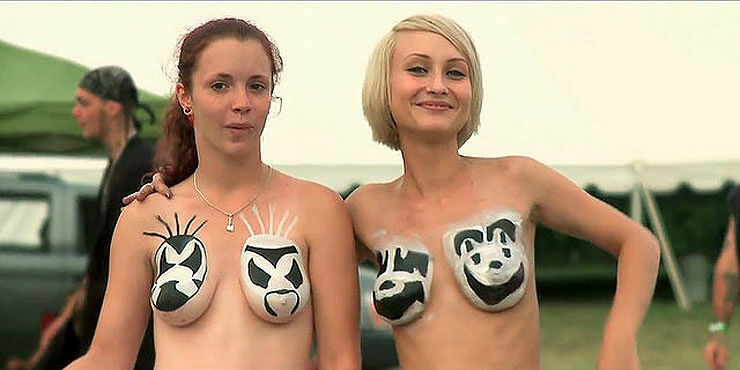 Every August, jobs are quit across the nation, spray paint cans cracked open and bras ripped off, as the juggalos and jugalettes of America descend on the woods of Cave-In-Rock, Illinois, for the Gathering of the Juggalos.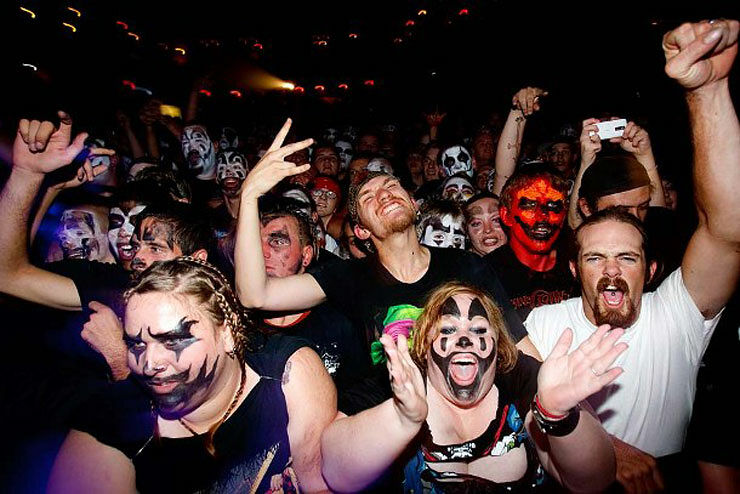 The FBI is trying to classify juggalos — the most rabid and Fagyo-swilling of all Insane Clown Posse fans — as a gang.
In case you are hungry for more here is some extra footage that didn't make the original film. Enjoy.