William S. Burroughs 'A Man Within' - A Brilliant Insight On The Life And Times Of The Beat Legend
The documentary film 'William S. Burroughs - A Man Within' explores the controversial writer and junkie, who infamously shot and killed his own wife and wrote about his debauched lifestyle as a narcotics fiend, travelling the globe inhabiting and haunting cities like a phantom. It's a revealing insight into the life and times of a prolific writer of his generation.
This documentary, looking at the life and work of this celebrated American counterculture figure, is narrated by RoboCop (the original one, Peter Weller), featuring never before seen footage and numerous interviews with friends and artists such as David Cronenberg, Iggy Pop, John Waters, Patti Smith, Gus Van Sant and Genesis P-Orridge. It's an amazing slice of American culture history.
'A Man Within' makes for some compelling viewing, it is a probing, yet loving look at the man whose works at once savaged conservative ideals, spawned countercultural movements, and reconfigured 20th century culture, Burroughs was one of the first writers to break the boundaries of queer and drug culture in the 1950's.
His novel Naked Lunch is one of the most recognized and respected literary works of the 20th century and has influenced generations of artists. This intimate documentary breaks through the surface of the troubled and brilliant world of one of the greatest authors of all time.
So Who Was William S. Burroughs?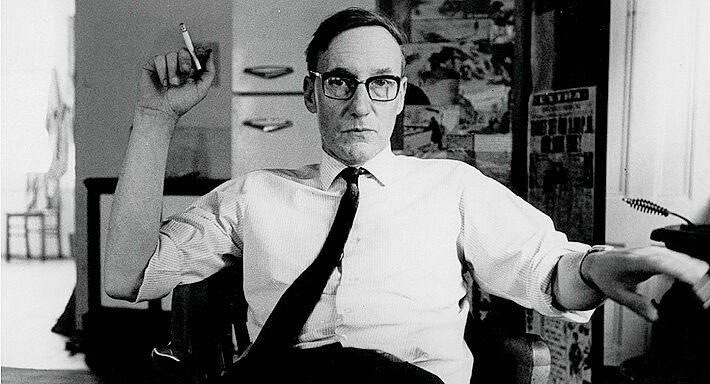 Author William S. Burroughs at work.
William Seward Burroughs II (also known by his pen name William Lee; February 5, 1914 – August 2, 1997) was an American novelist, short story writer, essayist, painter, and spoken word performer.
A primary figure of the Beat Generation and a major postmodernist author, he is considered to be "one of the most politically trenchant, culturally influential, and innovative artists of the 20th century". His influence is considered to have affected a range of popular culture as well as literature. Burroughs wrote 18 novels and novellas, six collections of short stories and four collections of essays. Five books have been published of his interviews and correspondences. He also collaborated on projects and recordings with numerous performers and musicians, and made many appearances in films.
He was born to a wealthy family in St. Louis, Missouri, grandson of the inventor and founder of the Burroughs Corporation, William Seward Burroughs I, and nephew of public relations manager Ivy Lee. Burroughs began writing essays and journals in early adolescence. He left home in 1932 to attend Harvard University, studied English, and anthropology as a postgraduate, and later attended medical school in Vienna.
After being turned down by the Office of Strategic Services and U.S. Navy in 1942 to serve in World War II, he dropped out and became afflicted with the drug addiction that affected him for the rest of his life, while working a variety of jobs. In 1943 while living in New York City, he befriended Allen Ginsberg and Jack Kerouac, the mutually influential foundation of which grew into the Beat Generation, and later the 1960s counterculture.
William S. Burroughs And Heroin Addiction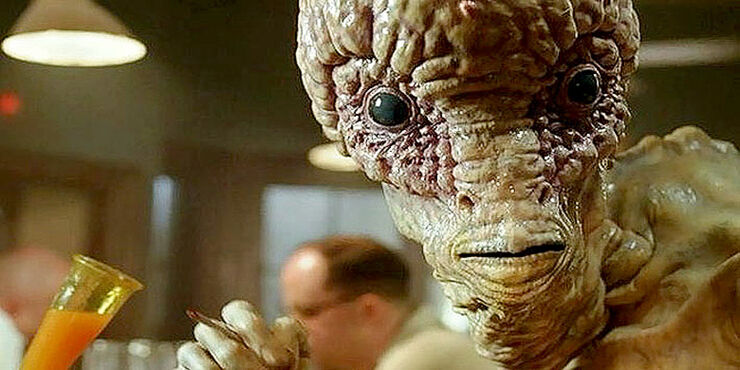 Bar scene from the film adaption of William S. Burroughs book 'Naked Lunch'.
Much of Burroughs's work is semi-autobiographical, primarily drawn from his experiences as a heroin addict, as he lived throughout Mexico City, London, Paris, Berlin, the South American Amazon and Tangier in Morocco. In the introduction to Queer, a novel written in 1953 but not published until 1985, Burroughs states, "I am forced to the appalling conclusion that I would have never become a writer but for Joan's death ... So the death of Joan brought me into contact with the invader, the Ugly Spirit, and maneuvered me into a lifelong struggle, in which I had no choice except to write my way out". (Queer, 1985, p.xxii). Indeed, Burroughs accidentally killed his second wife, Joan Vollmer, in 1951 in Mexico City, and was consequently convicted of manslaughter.
Finding success with his confessional first novel, Junkie (1953), Burroughs is perhaps best known for his third novel Naked Lunch (1959), a controversy-fraught work that underwent a court case under the U.S. sodomy laws. With Brion Gysin, he also popularized the literary cut-up technique in works such as The Nova Trilogy (1961–64).
William S. Burroughs Legacy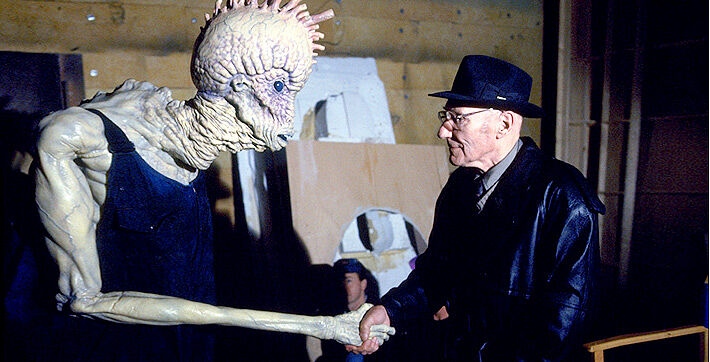 IWilliam S. Burroughs meets a Mugwump on set during Naked Lunch filming.
In 1983, Burroughs was elected to the American Academy and Institute of Arts and Letters, and in 1984 was awarded the Ordre des Arts et des Lettres by France. Jack Kerouac called Burroughs the "greatest satirical writer since Jonathan Swift", a reputation he owes to his "lifelong subversion" of the moral, political and economic systems of modern American society, articulated in often darkly humorous sardonicism.
J. G. Ballard considered Burroughs to be "the most important writer to emerge since the Second World War", while Norman Mailer declared him "the only American writer who may be conceivably possessed by genius".
Burroughs had one child, William Seward Burroughs III (1947–1981), with his second wife Joan Vollmer.
He died at his home in Lawrence, Kansas, after suffering a heart attack in 1997.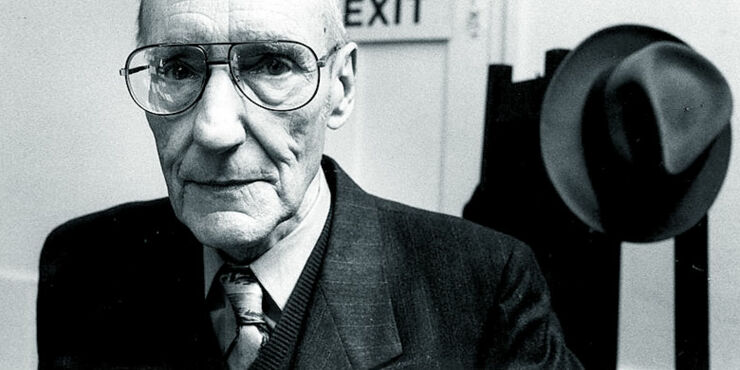 Author William S. Burroughs February 5, 1914 – August 2, 1997.