Architects Are Crowdfunding To Build A $3 Billion Lifesize Replica Of LOTR City Minas Tirith
Could this be the most ridiculous amount of money ever requested by a crowdfunding campaign? A group of British architects and structural engineers want to build a life-size replica of Lord of the Rings city Minas Tirith.
The city features in the movie The Lord of the Rings: The Return of the King and comes under attack by the forces of Mordor. And now these wishful thinkers want to build a replica somewhere in the south of England—and they're asking for £1.85 billion (around $2.9 billion) to realise it.
They had 60 days to raise the funds on crowdfunding platform Indiegogo. So far they've raised £19,675 ($31,000) in 13 days and have 47 days left. But now the internet has got wind of it maybe they might meet their goal. Or maybe not.
Breaking down what they need the huge sum for they say £15m ($23m) for land, £188m ($293) for labour and £1.4bn ($2.18) for material, with the remainder of the money being invested in maintenance and public services all the way until year 2053.
Buildings will include both residential and commercial properties, with different tiers of the city housing various types. "Tiers vary from 1-5, quality varies from 2-5 stars, with the higher star denoting higher quality, and size varies from 1-4 bedrooms.
A "3.4.2 property", for instance, would be located in the 3rd tier of the city, be of a 4 star quality and have 2 bedrooms—perfect for a young family." the campaign notes.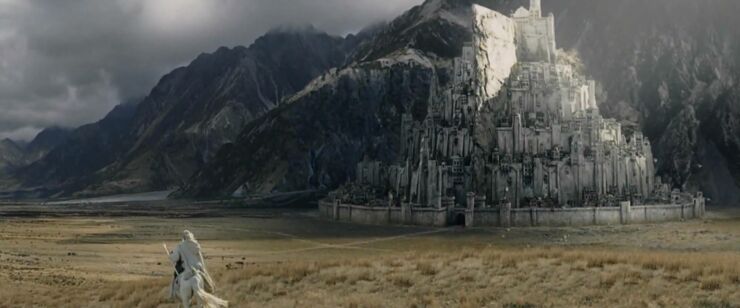 Writing about the project they say, "We are an ambitious team of architects and structural engineers who are passionate about creating a beautiful, inspirational and fully-functioning replica of Peter Jackson's depiction of Minas Tirith, as seen in his Lord of the Rings films. We all share a love of Tolkien's work, and a desire to challenge the common perception of community and architecture. We believe that, in realising Minas Tirith, we can create not only the most remarkable tourist attraction on the planet, but also a wonderfully unique place to live and work."
So, if you fancy visiting or living in a replica Minas Tirith, then maybe you should go donate.