Ariana Grande Gets Smacked In The Face By Victoria's Secret Angel Wing, Her Hilarious Reaction Becomes A Meme
In your average person's day job they have to worry about really mundane stuff like, is the printer out of ink YET AGAIN. Or did you leave Facebook visible on your screen when you left to grab a sandwich at lunch?
But popstars have vastly different problems. Problems like getting smacked in the head by a Victoria's Secret angel wing. This is what happened to Ariana Grande at the Victoria's Secret Fashion Show 2014 which Grande was performing at.
While Grande was doing her thing on stage model Elsa Hosk was parading about in a ridiculously large pair of angel wings and managed to hit Grande with them.
And the rest, as they say, is internet history.
a Victoria's Secret angel accidentally smacked me in the face with her wings and it was awesome #goals #bangbangintomyface
Here is the incident in question.
GIF via
And here is the priceless, cringing face that launched a thousand memes.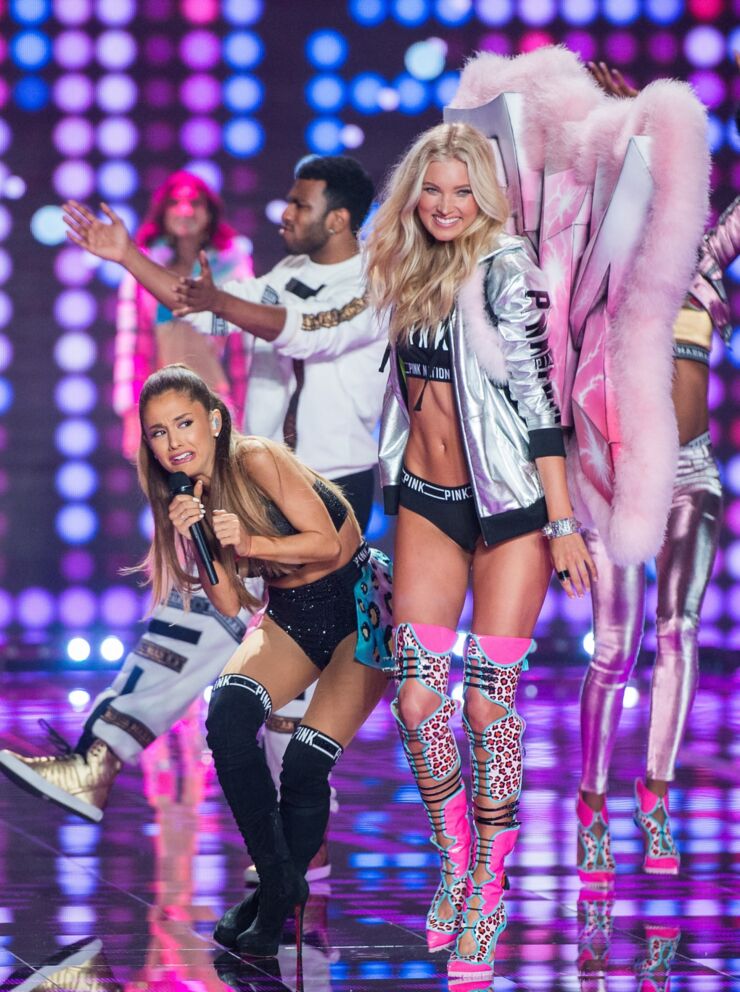 Well a few anyway. Check out some of the funniest below.