Breaking Drones: Meth Smuggling Drone Crashes Near Mexican Border In Supermarket Parking Lot
We all know from watching Breaking Bad that meth dealers aren't short of ideas when it comes to smuggling drugs across the Mexico border. And now there's a new trend: drones.
Police reported an unmanned aerial vehicle (UAV) carrying packs of meth crashed near the U.S. and Mexico border on Tuesday night.
At the moment it's unknown where the drone came from and exactly where it was headed. Maybe Mr. White's house? (I know, but I'm cramming in as many unnecessary Breaking Bad references as I can).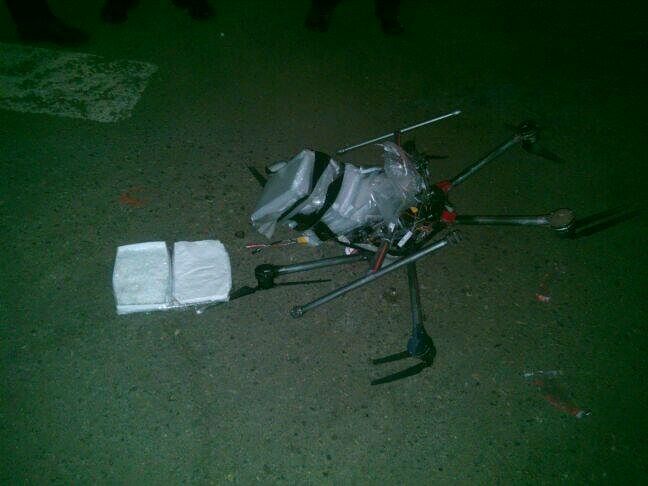 The crashed drone
The small drone, a Spreading Wings S900 with six propellers, was discovered in a supermarket parking lot in the Mexican border town of Tijuana, not far from the San Ysidro crossing where Mexico meets California.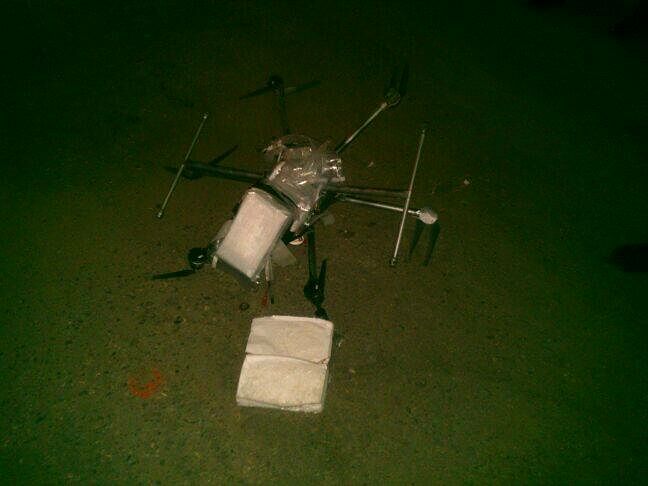 The crashed drone
It had more than six pounds of the drug attached to it, but couldn't take the weight and so came crashing to the ground in a fail worthy of Jesse Pinkman at his meth-addicted worse.
The crashed drone
It's not the first time drones have been used to smuggle drugs, abd drones aren't the only innovation criminals use to get drugs from Mexico to the US either.
Other methods have included catapulting drugs from one side of the border to the other, tunnels, and giving small packages to aspiring migrants to put in their backpacks. What do you say to that, Heisenberg?