'Warriors, Come Out To Play' - The Cast Recreate Their Final Subway Ride Home To Coney Island
Walter Hill's cult classic The Warriors came out in 1979—and now 36 years later the cast of the titular gang again took the Q train back to Coney Island, to relive that final journey one last time. It's the movie remake we all wanted, except this time it's for real.
Sure they've aged, but it was still quite a moment as actors David Harris (Cochise), Dorsey Wright (Cleon), Terry Michos (Vermin) and Thomas G. Waites (Fox) boarded the train to head to a fan event taking place at the gang's fictional homeland. The journey was captured by Rolling Stone in the video above.
In the movie a New York gang called the Warriors fight their way back to their home turf, after being summoned to a meeting where the leader, Cyrus, of the most powerful gang in the city, the Gramercy Riffs, wants to call a truce amongst all the street gangs—but instead is murdered. All out gang warfare ensues.
Despite having no known movie stars in the cast at the time the film turned out to be an overnight success, grossing over $3.5 million across 670 movie theaters in it's opening weekend. Moviegoers loved its gritty realism. However, the public reaction was short-lived, as the film was deemed too violent by the censors and subsequently pulled from the screens.
But that didn't prevent The Warriors from becoming what has become one of the most beloved cult classics ever.
And its loyal fans flocked to Coney Island to pay homage to the film and its cast.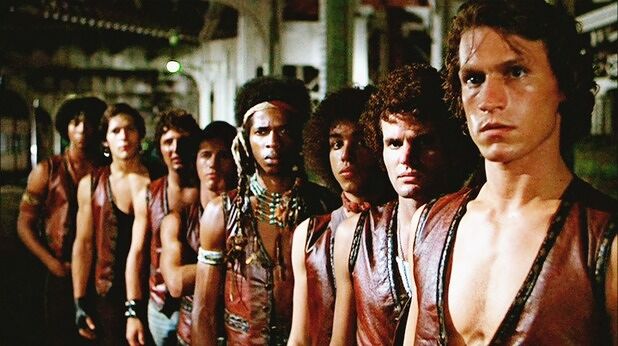 Michael Beck, who plays Swan, the gang leader, said, "I am humbled, the resonance this movie has for multiple generations."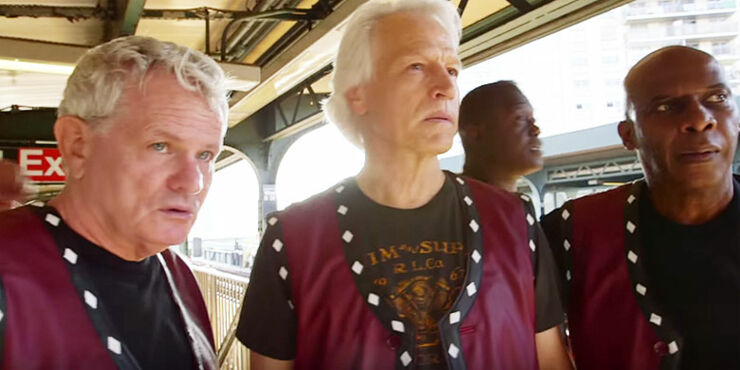 Over 5,000 fans travelled from across the country to attend the event, dressed up as characters from the film, which had flamboyant street gangs dressed like baseball players, in dungarees, or in snazzy purple waistcoats.
"I just thought this was a little tiny film, under the radar," Dorsey Wright told PIX11. "More than 35 years later, you can't stop them."
"It's bewildering," actor Thomas G. Waites remarked. "Who would have thought we would have this impact? I am grateful."
There was one notable absence though. Where's Luther from the Rogues?