Deadpool 2 Trailer, Release Date, Cast & Everything About The Marvel Sequel
The Deadpool 2 trailer release sees Ryan Reynolds return as the foul-mouthed superhero in the second of the Marvel films with a release date confirmed as June 1, 2018 for the Deadpool 2 movie. Reynolds will be joined by co-stars Josh Brolin as Cable and Zazie Beetz as Domino, after the success of the original Deadpool movie, released in 2016, turned a moderate $58 million budget into a $783 million X-rated smash hit for Fox.
So of course Marvel gave the green light to Deadpool 2 (billed as the twelfth installment in the X-Men film series), which will see Ryan Reynolds again playing Wade Wilson, the Merc with a Mouth from the Marvel Comics. The first movie saw Reynolds' Wade Wilson turn into the foul-mouthed mercenary, as he sought revenge on evil scientist Ajax (Ed Skrein), who tortured and turned him into the disfigured anti-superhero with accelerated healing abilities he becomes. Deadpool 2 will introduce a whole new host of Marvel characters from the Deadpool comic book series.
In the original Deadpool movie we were introduced to BFF Weasel (TJ Miller), Blind Al (Leslie Uggams), cab driver Dopinder (Karan Soni), Wilson's fiance Vanessa (Morena Baccarin) and X-Men buddies Colossus (Stefan Kapicic) and Negasonic Teenage Warhead (Brianna Hildebrand). Rumors have suggested that some, if not all of these characters will return in Deadpool 2 and recent press releases from Marvel and Fox have confirmed that Marvel characters Cable (Josh Brolin) and Domino (Zazie Beetz ) will be in the new film.
The original 20th Century Fox Deadpool movie premiered in Paris on February 8, 2016 and was the eighth installment of the X-Men film series. It created a new generation of Deadpool fans who were hungry for more from the Marvel Comics character and with filming of Deadpool 2 already underway they won't have long to wait.
The Release Of Marvel's Deadpool 2 Trailer
So things have moved quickly for the hotly awaited sequel, the first movie was in development for a staggering 11 years, but already we've had a Deadpool 2 teaser trailer (see above). Along with plenty of juicy details about who'll be joining, like the fellow Deadpool mutant Cable and rival mercenary Domino casting news for instance.
It's not quite a Deadpool 2 trailer, more of a teaser clip that was shown in cinemas before another Fox superhero movie, Logan. The amusing clip shows Deadpool trying to help a guy getting mugged. But it all ends very, very badly when the Merc with the Mouth takes too long trying to change into costume in a telephone box.
There have been some disruptions however. Mainly that the director of the first movie Tim Miller, who was initially presumed to be onboard, left production due to him and Reynolds disagreeing on what direction to take the movie. So now the Deadpool 2 director is John Wick's David Leitch. The cinematographer from John Wick, Jonathan Sela, is also working on the movie. And the script has been written by Rhett Reese and Paul Wernick, who both worked on the first film. Accomplished scriptwriter Drew Goddard (The Martian, Cloverfield, Netflix's Daredevil) is also on board to write additional material.
Deadpool 2 Release Date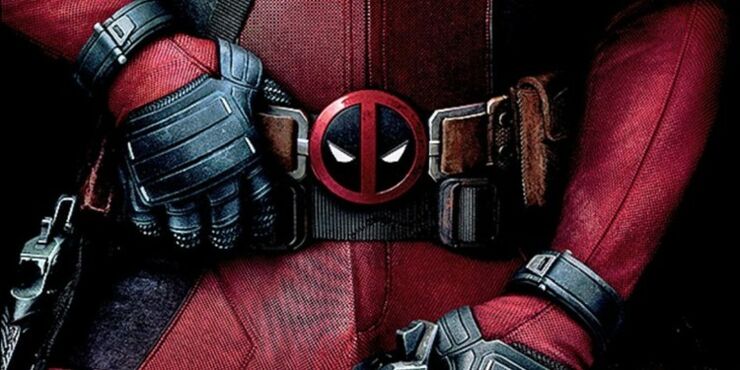 Deadpool hit theaters for the Valentine's Day weekend of 2016 and it pretty much hit the ground running. The sequel won't come out in the same period, and has instead been given a prime spot in Fox's summer blockbuster lineup, with a date of 1 June 2018.
Filming has already begun on Deadpool 2, with Reynolds posting on his Facebook page an image of a clapperboard with the caption 'Day one. Maximum Effort 2.0.'
Filming is currently taking place in Canada with the Vancouver Sun reporting that film notices have been put up around Downtown Vancouver. The site also reports that the film has two production titles Caribbean Blue and DAISY. "On Tuesday night [27 June] crews will be shooting a rooftop scene on the small tower at 1090 West Pender Street." says the paper. "Cranes with lights will be in place on Thurlow and Cordova to illuminate the set. The area will be 'brighter than usual,' according to the production notices. A drone will also be used for filming above 1090 Pender and 500 Thurlow Street. Deadpool 2 moves to Gastown on Wednesday, Thursday and Friday with the 300 block of Cambie Street being used as the site for various scenes of Marvel mayhem featuring crashes and a character getting hit by a car."
The site also reports that production is due to wrap on Deadpool 2 on 6 October 2017.
The Introduction Of Deadpool 2 Mutant Cable
It was known since the original Deadpool post-credits that it was the fimmakers' intention to introduce Cable, the time-traveling telekinetic and telepathic mutant, into any possible sequel. In the comics Cable plays the straight guy to Deapool's fool, so a screen pairing should be great fun. In the post-credits scene (above) Deadpool throws up some names as to who might play Cable, like Mel Gibson, Dolph Lundgren and Keira Knightley.
But it was announced that Josh Brolin, who's also playing Thanos in the Marvel Cinematic Universe's Avengers: Infinity War, will play Cable, the son of X-Men Cyclops and Madelyne Pryor (who is a clone of Jean Grey). In the Marvel Comics he was sent to the future to get cured from a virus he'd been infected with, where he grew up into a hardass warrior. He then traveled back into the past (or present) to stop a terrible future from happening. His complex origin story won't be dealt with in Deadpool 2 though, as it probably would take up the entire movie.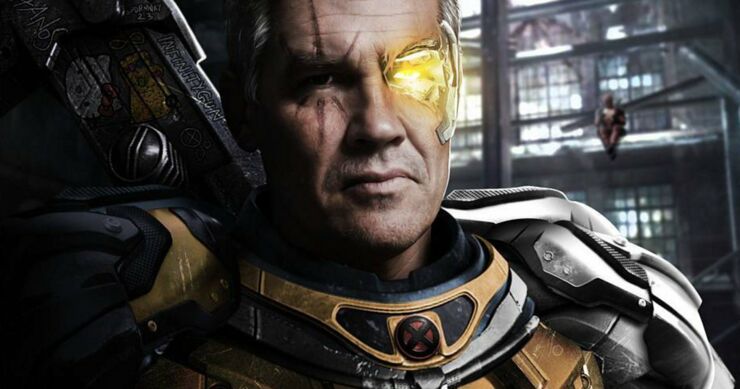 "So with Cable, he's got such a convoluted past, and such a convoluted origin story that I think we're going to try to leave that, not mysterious, but there are a lot of twists and turns, cloning and all this stuff where you go, 'Oh my God. How do we get that across in a two hour movie?'" writer Wernick told Collider. "In Deadpool 2 think we're going to distill him down to his essence. It will be authentic and faithful, but it's not going to include the 18,000 details if you were going to read a Wikipedia page about Cable you'd roll your eyes."
The fuck, Fox! You can't play 2 characters in the same universe!! Josh Brolin was in Sicario and I was in Sabrina The Teenage Witch.
Ryan Reynolds have also tweeted out some official Deadpool 2 Cable photos of Brolin in costume looking badass.
Along with these, some on-set pics have also emerged See below.
Brolin has been busy getting totally ripped for the part too, posting some pics to his Instagram showing him working out with the caption. "Cable's coming, growing from the inside. Clean building from a past of donut travel to the present hard case that he is. No sugar. No bread. No pastas. The machine is being built. I'm p*ssed off."
Cable's coming, growing from the inside. Clean building from a past of donut travel to the present hard case that he is. No sugar. No bread. No pastas. The machine is being built. I'm pissed off. ? #cable #deadpool #ryanreynoldsismybitch #cleangrowth @justindlovato @iambuilt #fourweeksin
What We Know About Marvel's Deadpool 2 Plot
Obviously Cable will be involved in the new plot, along with Domino and the new villain. But specifics haven't yet been revealed. But what we do know is that it will be just as outrageous and fun as the original in terms of tone.
"The goal for us when we sat down and started talking about it was it needs to be as provocative and startling as the first film which means it can't just be a continuation of the first film," producer Simon Kinberg told Entertainment Weekly. "It has tonally and stylistically be as fresh and original. That's a big challenge especially because they had 10 years to gestate on the first movie and we don't have that kind of time on the second movie. That's the biggest mandate going into on the second film: to not make it bigger. We have to resist the temptation to make it bigger in scale and scope, which is normally what you do when you have a surprise hit movie. But actually stay true to the tenets of it's the tone and the style and the humor that make it so special—it's not the explosions and the special effects."
Kinberg, who produced the first Deadpool along with working on this sequel, also noted to SlashFilm that, like the original mocked superhero movies, the sequel will be tongue in cheek about sequels. "I think Deadpool 2 will comment on anything that's happening in movies, especially in superhero movies," Kinberg said. "The sort of glut or saturation of these movies and the proliferation of sequels is definitely something we'll play around with."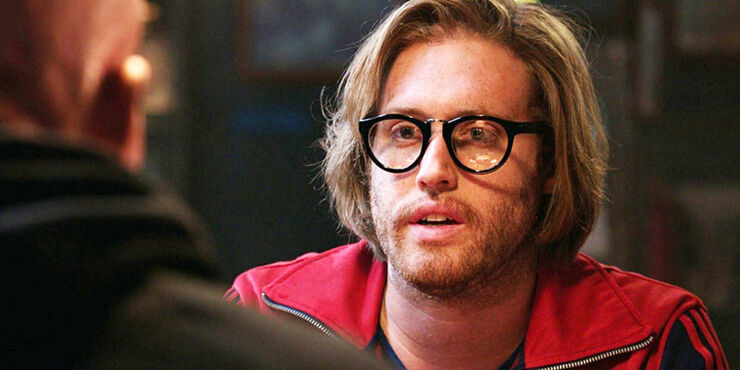 TJ Miller as Weasel in the new Deadpool 2 Movie.
While being interviewed for upcoming The Emoji Movie, actor TJ Miller revealed to Screen Rant the following snippets of information regarding what his character might be up to in Deadpool 2:
"We're shooting in August and September and it's going to be even more Weaselicious. The cab driver, Karan Soni, and Weasel have a pretty funny storyline, which I'm not positive is going to be in [the movie], but they were talking about it and it was really making me laugh. And I like him, I did Office Christmas Party with him, and he's very funny, very quick and so — because we didn't cross paths in the original film. … So y'know [fans can expect] stuff like that. I think they're really building out the world and deciding kind of what's next."
Getting A Look At The Deadpool 2 Cast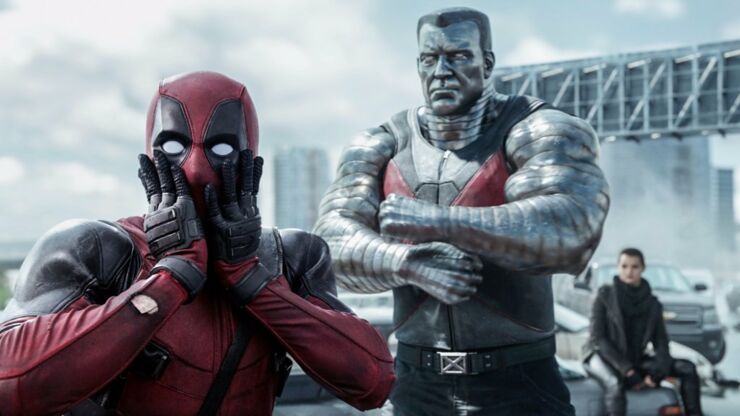 Of course, Ryan Reynolds (who recently starred in Life with Jake Gyllenhaal) is returning to play Wade Wilson aka Deadpool. TJ Miller is also set to return as Weasel, Karan Soni as Dopinder, Leslie Uggams as Blind Al, Morena Baccarin as Vanessa, Stefan Kapicic as Colossus, and Brianna Hildebrand as Negasonic Teenage Warhead.
Hildebrand spoke with Screen Rant at SXSW saying that her character may have matured a little since Deadpool. "I've not yet actually read the script." she said. "But I do think she will be a lot cooler, based on the wardrobe ideas and stuff. I'm very excited...I think it's cool that she's grown and matured and she still has so much of this essence of a punk kid."
There are some new cast additions too in Deadpool 2. One of those is Japanese actress Shioli Kutsuna but it's not known who she'll be playing. Deadline first reported the news and said, "The studio isn't offering any details on who Kutsuma is playing, other than it's a key role."
Hunt for the Wilderpeople star Julian Dennison has also been added to the cast, which Ryan Reynolds announced via his Instagram @vancityreynolds. He captioned the pic, "Giving Julian Dennison a warm Deadpool welcome as we stare off into our beautiful future together."
Thor: Ragnarok director Taika Waititi directed Dennison in Hunt for the Wilderpeople, both are New Zealanders along with Sam Neill who also starred. Waititi took to twitter (see below) to congratulate Dennison after Reynolds announced the news.
Never in my wilderpeoplest dreams would I have imagined this picture existing. But.... Yessss. #SkuxLife
Another new cast member is Jack Kesy who Deadline reported will play a "major villain" in the film. It's not sure exactly who he might play but speculation is that it could be a character called Black Tom Cassidy, a mutant supervillian and enemy of the X-Men who has battled Deadpool in the Marvel Comics. He can manipulate and project energy through plant life.
Other newcomers include Josh Brolin who will be playing Cable (see above), and Atlanta actress Zazie Beetz (below) who will play Domino, a mercenary who's worked as a member of group Six Pack and also X-Force.
Reynolds tweeted out some first look pics of Zazie Beetz as the character after she joined him on set in Vancouver for filming.
Also joining the cast is British actor Eddie Marsan. The actor has starred in V for Vendetta, Sherlock Holmes, and Atomic Blonde. The latter film saw Marsan work with Deadpool 2 director David Leitch.
It's not known yet who's he'll be playing in Deadpool 2, as news of his involvement comes from a tweet he sent which featured a pic of Ryan Reynolds with Marsan's kids. See below.
The kids visited me at work on #Deadpool2.Ryan made them feel so special. I'm officially the coolest Dad in the world
Deadpool 2 Stunt Driver Death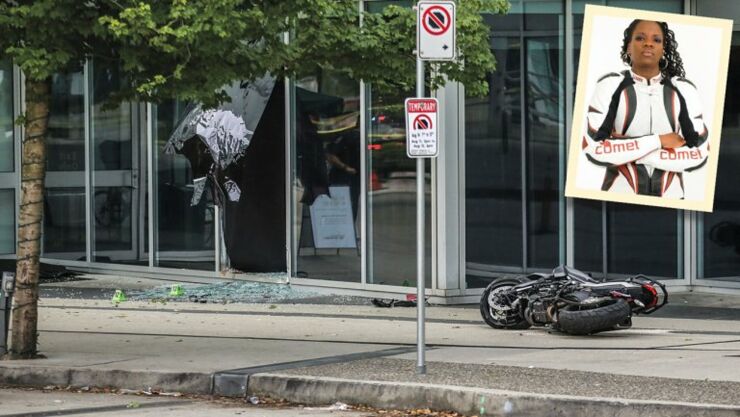 Image via The Hollywood Reporter; R Chiang/Splash News; Courtesy of Threader24 Racing and Black Girls Ride Magazine
Stunt woman Joi "SJ" Harris died on the Vancouver set of Deadpool 2. It happened after a scene which featured her riding a motorcycle went wrong.
What makes it even more tragic is news has emerged that it could likely have been avoided. Harris was the first African American female professional road racer but while doing the stunt lost control of the motorcycle and crashed through a glass window.
The stunt itself was not thought to be that dangerous, and involved riding a Ducati 939 Hyperstrada motorcycle out of a building, down a ramp, over some stairs and landing. Although an accomplished road racer Harris had never performed stunts on a film shoot before.
Concerns were raised by crew members to the producers but these were ignored, according to The Hollywood Reporter who said:
The 20th Century Fox sequel's producers had been exerting pressure to have the 40-year-old Harris, who had raced professionally but had never worked on a film, perform that day's stunt because, as an African-American, she was a believable stand-in for Zazie Beetz, who portrays Domino in the film. But several crewmembers warned the producers that Harris wasn't ready, a production source tells The Hollywood Reporter.

"She was improving, but I was watching her and, oh my God, I thought, 'It's just a matter of time before she crashes into a wall or runs somebody over,'" says one stunt performer who had been training Harris the day before the crash that killed her. A member of the stunt team alerted the movie's producers to these concerns but was ignored, according to the source who trained Harris.
The crash happened in mid-August and filming was stopped immediately. It resumed 48 hours later and staff had a minute's silence for Harris' death.
The day it happened Ryan Reynolds tweeted the following condolences:
Get Ready For The Deadpool 2 Teasers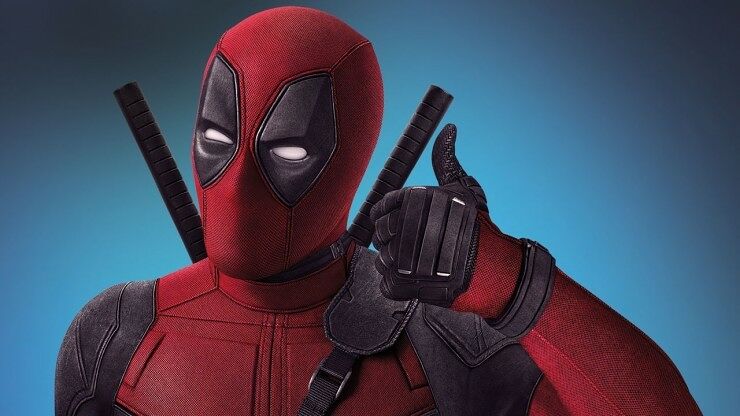 The viral marketing for the first Deadpool movie featured lots of teaser images, which built up the hype and were just a whole lot of fun. Already the teasers have started for Deadpool 2.
In mid-June 2017 Ryan Reynolds teased that production was starting soon, when he sent out the above tweet of him lying down outside the X-Men mansion. On Instagram the pic was captioned, "Dropped by X-Mansion. Looked closely for Beast's lawn bombs before taking well deserved nap."
Ryan Reynolds Tells The World About Deadpool 2
And then towards the end of June Reynolds let everyone know that shooting for Deadpool 2 had started, putting the below image of a clapperboard on Facebook and Instagram.
On Reynolds' Instagram the caption read "The sun sets on day 1. Feels good to be back. This dog can hunt."
Expect plenty more of these as production and post-production work their way towards the June 2018 release.
Day one. Maximum Effort 2.0. (Ryan Reynolds)
Is There An Official Deadpool 2 Poster Yet?
No poster has been revealed just yet, but there have been plenty of fanmade ones, like the ones below by Twitter user Bosslogic, which parody Spider-Man: Homecoming, Ghost in the Shell, John Wick 2, and Beauty and the Beast.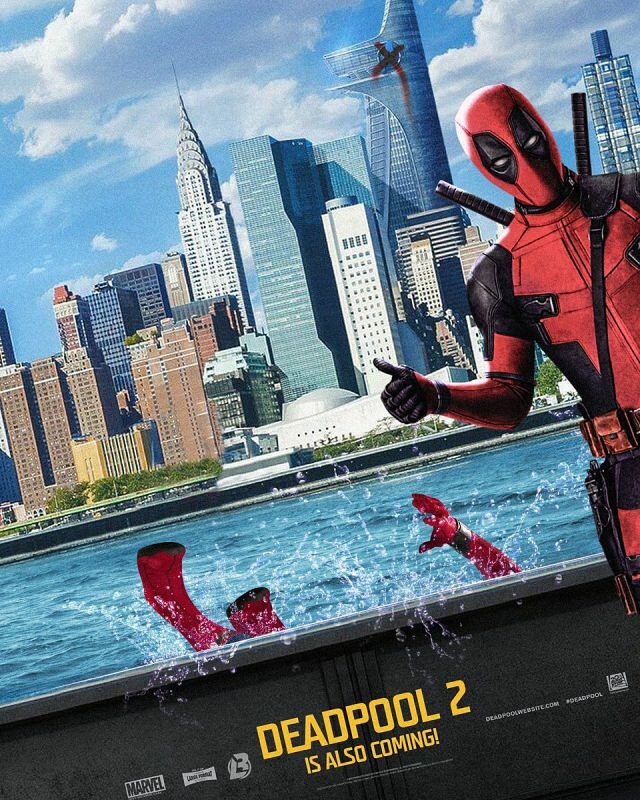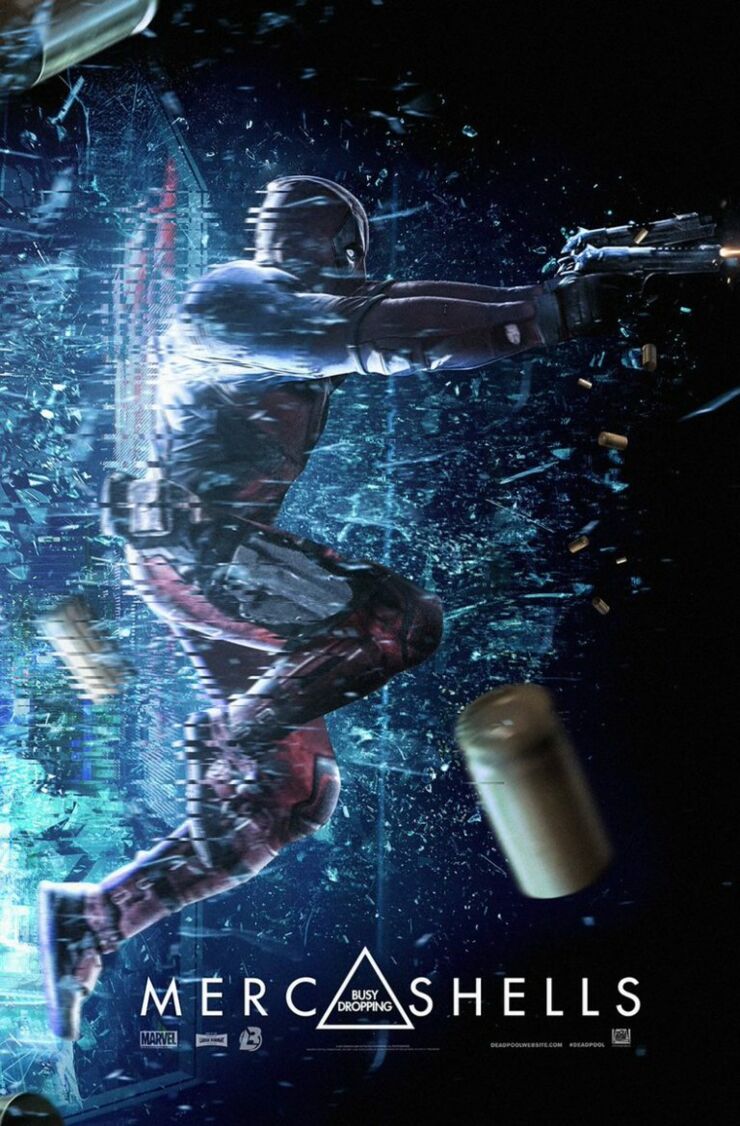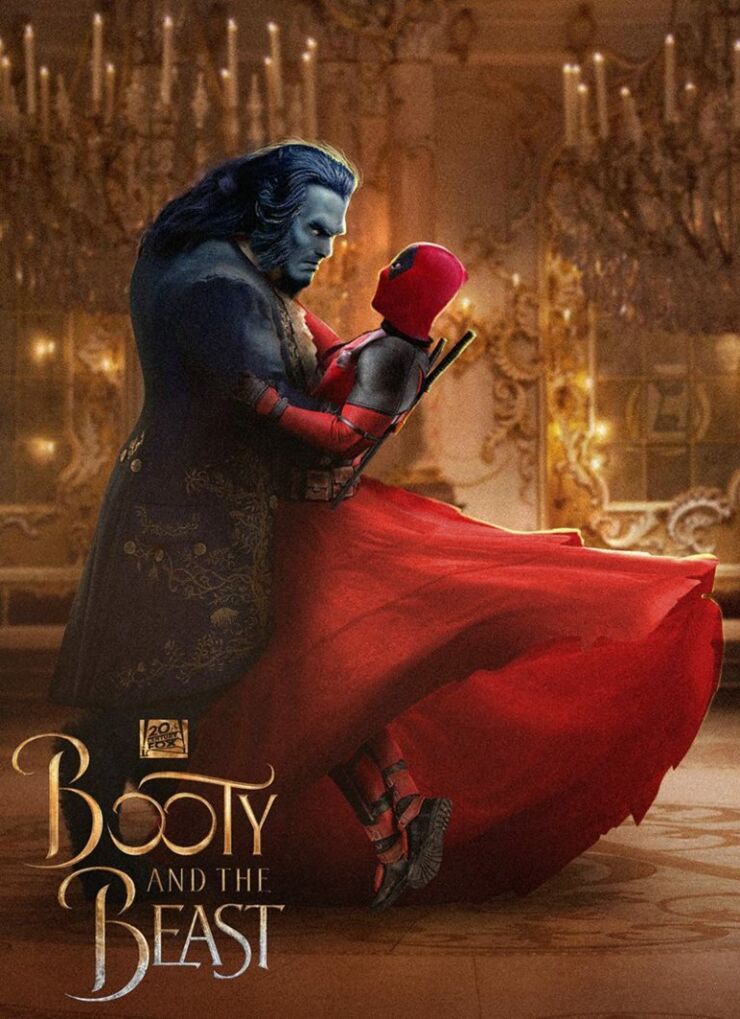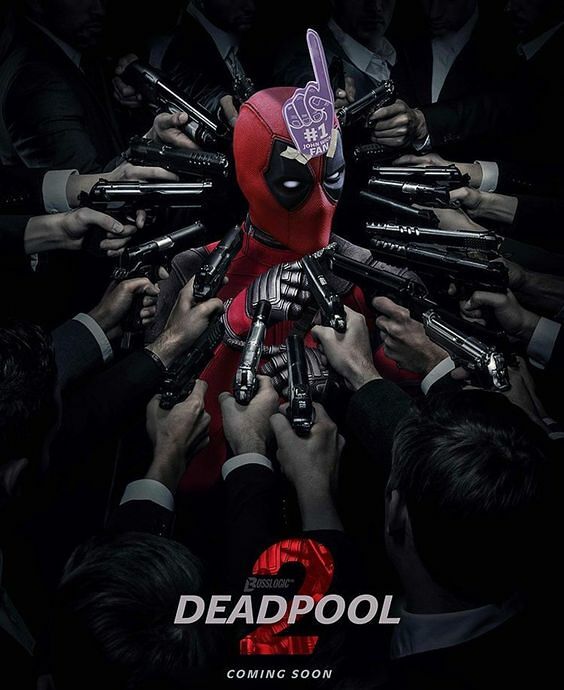 Pictures From The Film Set Of Deadpool 2
Lastly, pictures (below) and tweets have recently surfaced of the set of Deadpool 2 as filming is now officially underway. They show the chimichanga-loving merc diving and messing around and gatecrashing a children's birthday party. And another of him wearing a tracksuit jacket while holding a gun. Looks like Deadpool 2 is off to a fine start.