Boyfriend is Caught Cheating With His Female Uber Driver And It's All Captured On Hidden Camera
It's going to be hard for this boyfriend to talk his way out of this one after he gets caught cheating on camera by none other than his girlfriend. It's not quite as simple as it sounds though, because it was actually a test of loyalty set up by said girlfriend. And to be honest, with this particular set-up situation it was going to be really tough.
It's the latest episode from YouTube channel To Catch a Thief, which has previously seen a GF revenge prank backfire and a guy catch his girlfriend with her ex. As you can tell, these never seem to end well when it comes to putting your other half to the test, and this one is no different when it comes to getting caught cheating.
It starts off with the boyfriend, called Steven, heading to a party to meet up with his girlfriend. So, she orders him what he thinks is an Uber so he can have a few beers at the party and not worry about driving home.
How The Boyfriend Gets Caught Cheating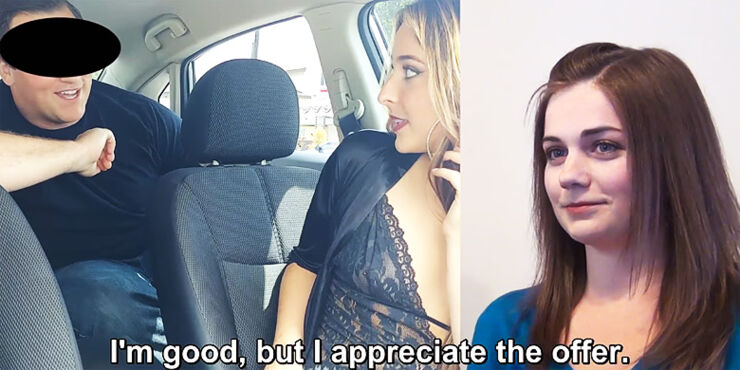 Except, this isn't an ordinary Uber, instead it is a decoy sent by To Catch a Cheat host Luis Mercado. And it features an alluring woman lingerie model who comes on to Steven, throwing down the innuendos pretty much the minute he sits his ass down in the car. It's not long before she's showing him photos of her modeling lingerie and talking about hooking up. It's all set up to see if boyfriend Steven will get caught cheating.
All this is captured on hidden camera while his other half watches. Sat aghast as Steven denies he has a girlfriend and enjoys flirting with the woman. Then, he really ups the ante by offering her the choice of coming back to his place. Meanwhile his girlfriend is looking increasingly upset, as you would be.
He finally arrives at his destination, having not only been caught cheating, or thereabouts, but also not knowing what is yet to come. Because, although nothing physical happened, it's sowed the seed of doubt in his girlfriend's mind. After she watches the footage of him with the fake Uber driver, she then notes how casual he was afterwards, and of course he didn't mention it either, which makes her even more suspicious. Which convinces her that he's probably on Tinder, hooking up with other girls.
The Best/Worst Caught Cheating Excuse EVER!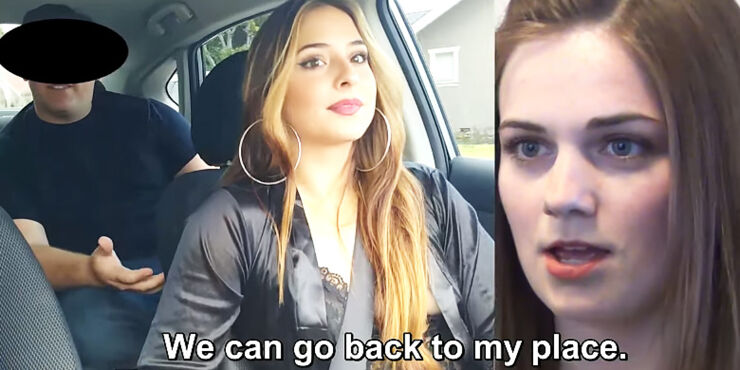 So the next step, at the suggestion of host Mercado, is to call up our guy. You were caught cheating with an Uber driver, Steven, what have you to say for yourself? It's no surprise to see that things quickly spiral, and before long the girlfriend is asking if Steven's cheated on her, with the Uber driver or anyone else. He denies it all, even though there's video evidence. Still this time, at least, he wasn't caught cheating in any physical sense, although it certainly doesn't bode well for him or their relationship.
But you have to give him some credit for one thing, and that is his excellent—considering his back is to the wall—excuse for why he wanted the Uber driver's number. Why, it's because he thought that her and his girlfriend would get on really well. "I thought maybe she'd be someone fun to hang out with, we could all be together. She could be a good friend of yours." he says, almost believing it himself. Nice try, buddy. Nice try.
It then all ends with a meta-moment of self-awareness from Steven. "It kinda seems like I'm being set up," he muses. "Am I on To Catch a Cheater or something?" Yes Steven, yes you are. And you got caught cheating.
You can catch more from To Catch a Cheater on their YouTube channel.