GF Revenge Involves Entrapping Boyfriend With Underage Pregnant Teen, It Doesn't End Well
When it comes to entrapping your boyfriend as some kind of GF revenge using another woman, it never ends well. And the same goes for this prank involving an attractive teen, a (fake) attractive and heavily pregnant teen no less, who just happens to be horny as well. Talk about the ultimate online GF revenge honeytrap.
In the video from YouTube channel To Catch a Cheater we meet Vanessa (the girlfriend), a World of Warcraft gamer, who wants to test her boyfriend's loyalty when she's not around to see if temptation looms its ugly head.
So, to enact her scheme she sends an attractive-looking pregnant teen to go and come onto him. Not sure why she has to be pregnant, which is pretty weird, but anyway, that's how this GF revenge prank starts.
When Your GF Revenge Prank Starts To Go Wrong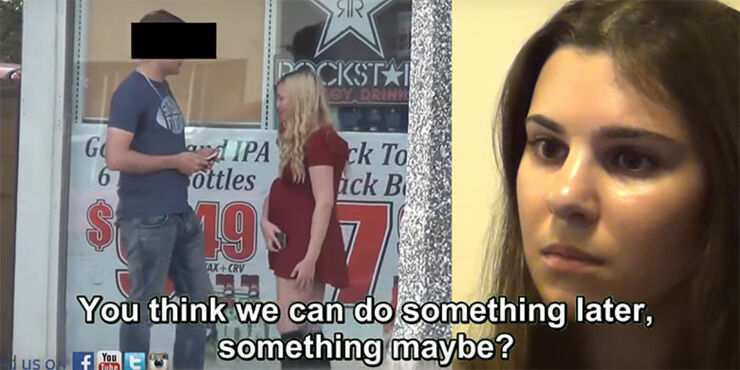 The pregnant teen then says to Vanessa's boyfriend would he like to hook up later. Suspecting something he asks the teen if she's one of Vanessa's friends, and she replies, no. The teen then asks if the BF has a problem with hooking up with a pregnant girl. Nah-uh, he replies. "I'm cool with it as long as you are." Oh. Dear.
And this is where this girlfriend revenge prank starts to take a turn for the bad. Vanessa is sitting there looking like she's getting increasingly upset and incredulous at what a swine her BF is.
When Things Go From Bad To Worse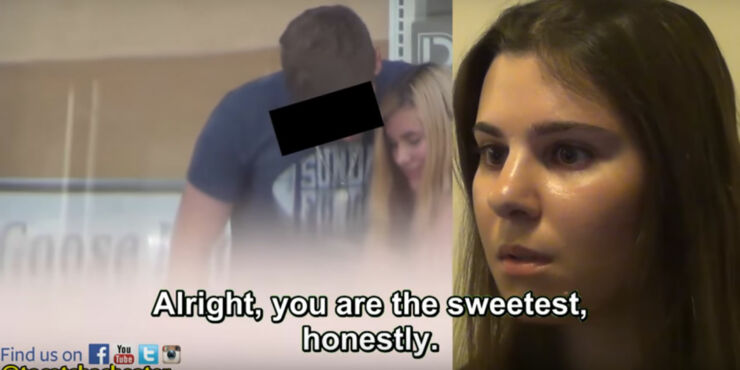 Her idea was to probably test her BF to see if he would two-time her thinking that he totally wouldn't—and used a pregnant teen because no one would surely cheat with someone who had one in the oven. But sure enough, Vanessa's boyfriend is more than willing. Morals, schmorals, is no doubt what he's thinking.
Maybe this video should be retitled, to something about when girlfriend revenge goes wrong. Because even though nothing physical happens the pair do end up swapping numbers, and Vanessa's boyfriend even puts his arm around the pretty teen at one point like a true creep. A creep that just happens to be Vanessa's boyfriend.
"What a f*cking asshole." proclaims Vanessa after the shit show is over. "The way he put her arm around her." We know Vanessa, we know. She, rightfully, is not happy at all, and although nothing actually happened she says that her boyfriend has "Mentally cheated on me." It's a bad GF revenge outcome, but it gets even worse.
When Girlfriend Revenge Becomes Statutory Rape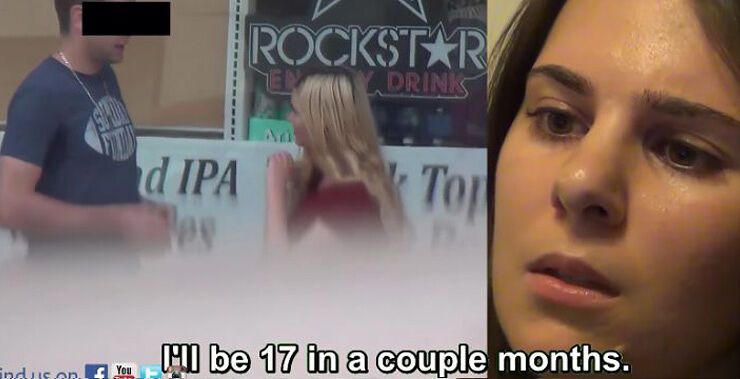 Agreeing to participate in a GF revenge prank with the aim of entrapping your significant other is a pretty horrible idea for both parties if you think about it, mutual trust between the couple will never be the same again, whatever the outcome. But at the same time, it's also very entertaining (well, for everyone except the participants).

But when the object of entrapment is a 16-year old girl (whoops, did we forget to mention that) who is also pregnant then we are entering into a much darker realm, past the prank benchmark and straight onto the pervert zone. A zone where possible sexual activity might occur if the boyfriend goes along with the honeytrap, into a realm in which one of the individuals is below the age required to legally consent. A zone called statutory rape.

So even though nothing actually happened on this GF revenge prank (well, nothing illegal happened) it did leave the girlfriend (Vanessa) with thoughts that her boyfriend seemingly did not care that the bait was - a) only 16-years-old which he finds out right at the beginning and b) seemingly pregnant!

Which is not good news for poor Vanessa at all. Or you could say it actually is because at least now she knows what a dick her BF is. And she's probably better off without him. Girlfriend revenge problem solved.