Child's Shadow Becomes Sculpture Of Rotting Food & Weapons In Emotive Human Rights Film
Two children are running together playing, when all of a sudden one of their shadows freezes, turning into a sculpture of rotting food, damaged medical equipment, dirty water, weapons and ammunition. The remarkable scene is from the film Shine a Light which aims to raise awareness of human rights abuses, abuses that humanitarian aid charity Human Appeal seeks to redress.
The film is a collaboration between Human Appeal and creative agency Don't Panic London, and highlights the ongoing problems facing impoverished children and families around the world. They are using the hashtag '#shinealight' on Twitter to try and gain some exposure and engagement.
The video is a clever example of how imagery and symbolism can convey a strong message to the viewer, where the various array of objects that appear in the sculpture represent the issues the charity is tackling in 25 countries across three continents.
For instance, a family photo with the parents missing represents the millions of orphans around the world, broken syringes and rusty surgical tools relate to the 400 million people the World Health Organization estimates are without access to essential health services. Insect-ridden food shows the young lives needlessly lost each year to malnutrition. While dirty water denotes that one in nine people are without access to clean water.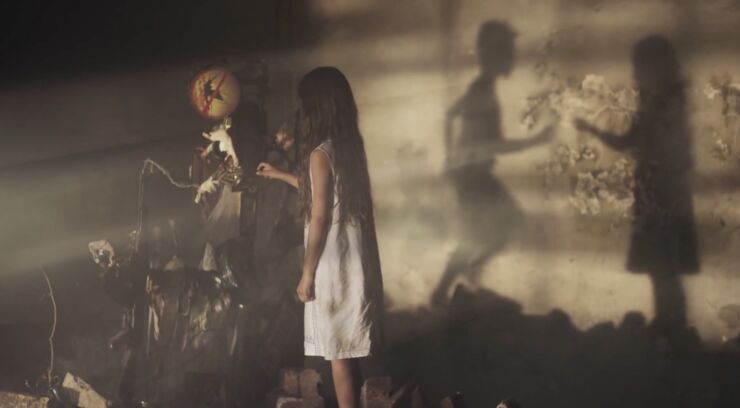 Human Appeal strive to combat these problems and already make a huge impact through sponsoring orphans, establishing health centers, delivering food to war-torn countries, and building water purification plants.
But to continue to address these humanitarian issues, and potentially even to put a stop to them completely, they really need your help to make this happen.
Shine a Light was launched on Wednesday 17th June to coincide with the start of Ramadan, an important month for charities because as well as fasting Muslims are expected to contribute to charity during this period.
"The film highlights the work that Human Appeal does to help some of the world's poorest people." notes Human Appeal CEO Othman Moqbel. "We hope its inclusive, global message will encourage both Muslims and non-Muslims alike to donate."
You can donate here.