Asian Avengers - Chinese Man Builds An Epic 11-Foot Tall Iron Man "Hulkbuster" Replica
Is it me or does it seem that Asian market is really getting into and embracing the whole western superhero culture? Recently we were witness to The Avengers re-imagined as Chinese characters and now we have what could possibly be the most amazing fan-made replica of them all.
There are fans of movies—and then there are next-level fans, the sort that after seeing the trailer for Avengers: Age of Ultron, decide to spend the next two months dedicating their lives to building a life-size replica of Iron Man's "Hulkbuster" armor.
Like you do.
So, with a little help from his friends, that's exactly what Chinese art teacher Xing Yile did.
The 11-foot-tall replica was built in a parking lot, where Yile also made a mini-me Iron Man suit, too. The Hulkbuster replica was created from around 100 custom fiberglass pieces and weighs in at around 1,100lbs.
The result is some highly-dedicated and seriously impressive detailed model-making, a small nod to the old school of practical effects in movies.
It's an impressive ode to the suit Tony Stark creates after (surprise, surprise) the Hulk runs amok.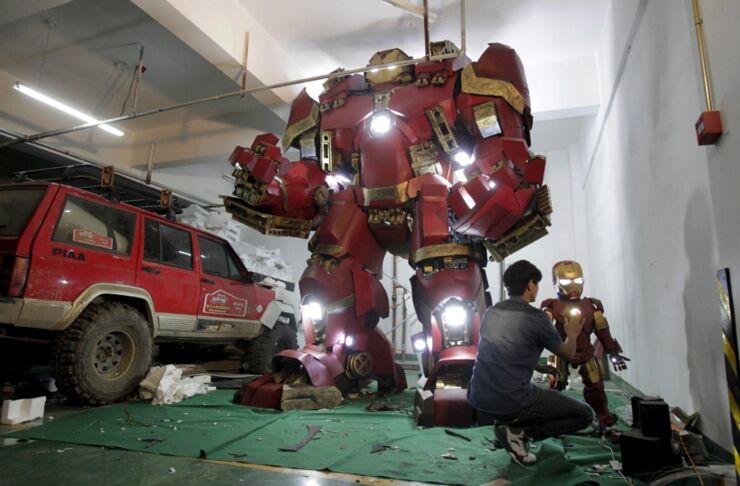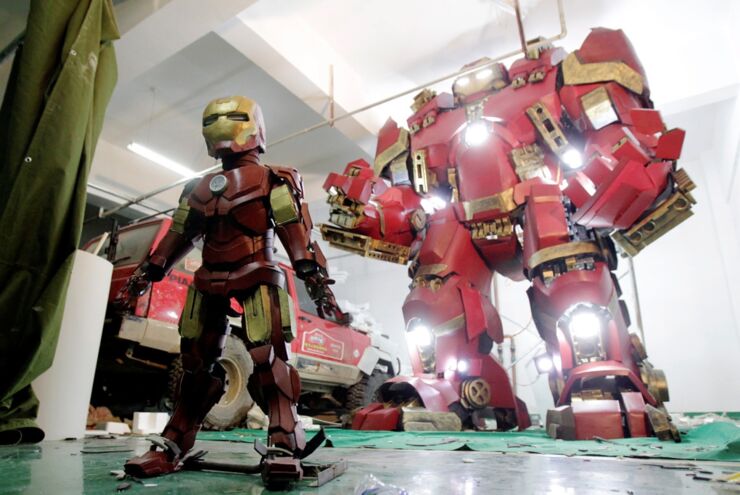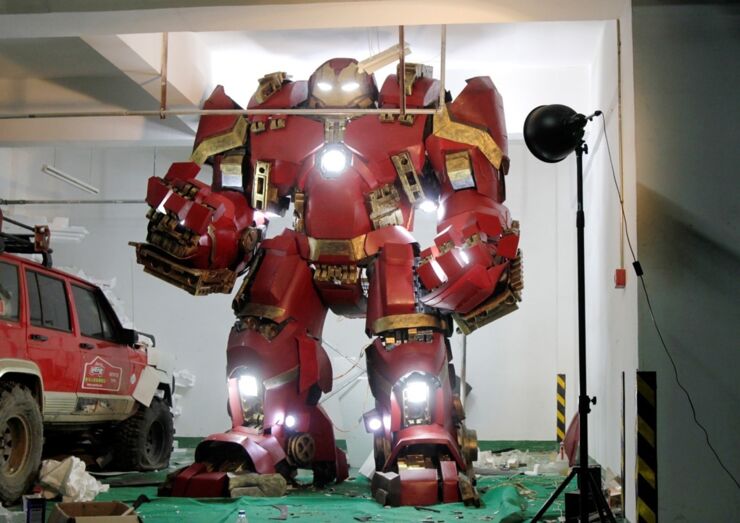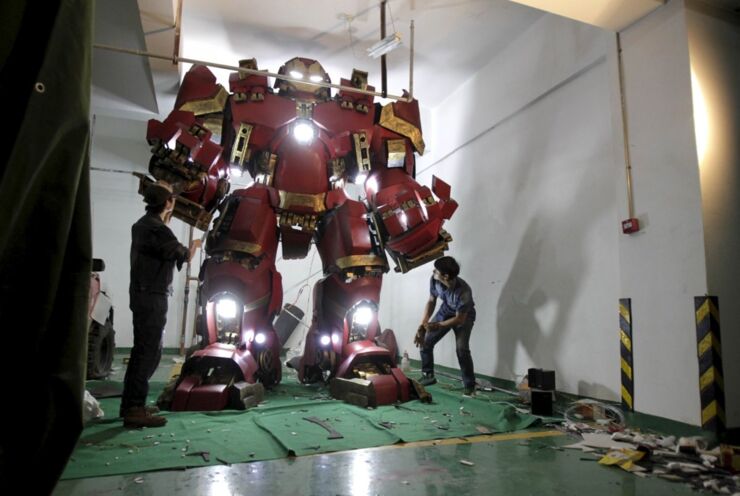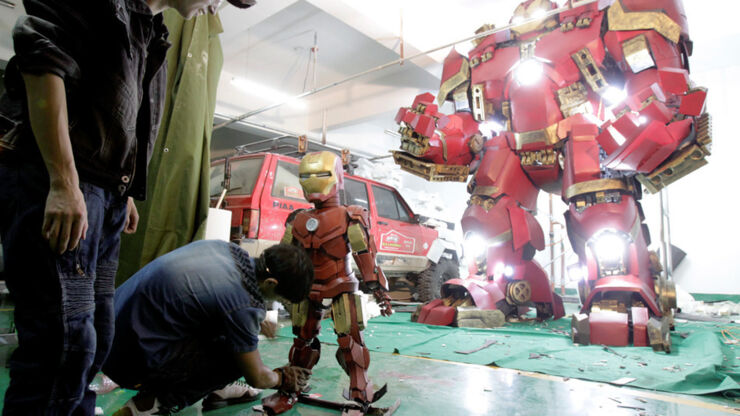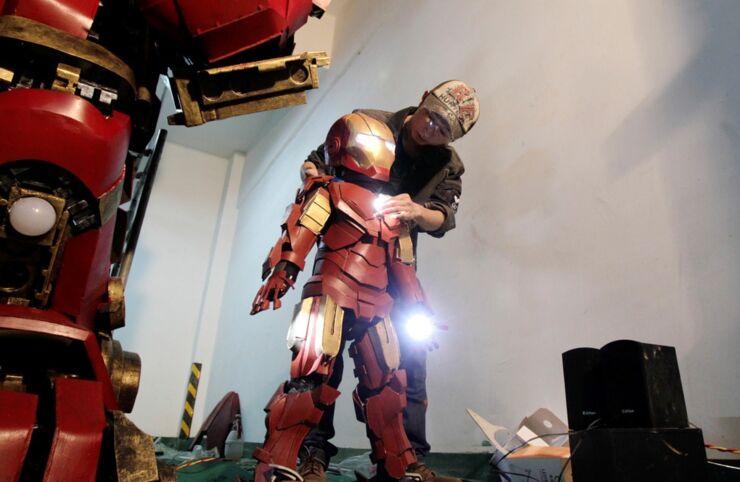 Check out what the actual CGI Hulkbuster looks like below. Yile didn't do bad, considering the trailer (and some comics) was all he had to go on. If Marvel decides to go the Mad Max practical effects route, they might want to sign him up for Avengers: Infinity War.