Remember The Creepy Girl From 'The Ring'? Well She Looks Completely Different Now
The internet has had a shock. It turns out that just because someone plays a character in a film, it doesn't mean they're like that in real life too. WHO KNEW?
Remember the creepy girl from 2002's The Ring remake? She was a terrifying omen of imminent death as she crawled out of the TV set and straight into your nightmares.
In case you've been trying to forget, here's what she looked like.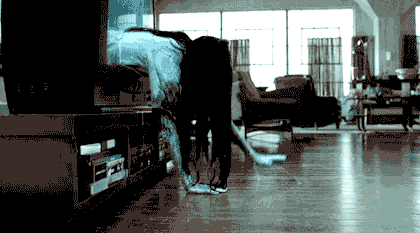 But it turns out she looks nothing like that in real life, in fact she looks rather attractive. The internet has only recently found that out and has gone a bit nuts over it.
The girl in question is 24-year-old Daveigh Chase, she continues to work as an actress too and most recently starred as Rhonda Volmer in the HBO series Big Love.
According to IMDb, Chase has been acting for most of her life. She played Samantha Darko in Donnie Darko, voiced Lilo in Lilo & Stitch, and had an arc on Big Love.
She also has an Instagram account and a Tumblr where she shows off how unscary she's looking these days.
I bet some of you are now wishing she crawls out of the TV set and straight into your nightmares dreams.
Check out some pics from her Instagram below.
Check out @chucksvintage new etsy store of the same name for the best fitting vintage overalls in town ✨✨✨✨??
Good to be. #currentvibe ?
Early morning pondering... ?☺️?✨⭐️⭐️⭐️⭐️
When you hear it's your last day.. #IRL
Another throwback, this lil one @mmichelenee ?
Back to Los Angeles, annndddd its too hot in my apartment #takeyourclothesoff
And so pilot season begins.. BBC's bad education is coming to America :)
Bon VOYAGE ⚓ @bittybelz @voyageclothingusa ???
Vintage Valentino Veigh?????