The Dark Side Of Springfield—Artist Tim Doyle Illustrates The Creepier Side Of The Simpsons
Texas-based artist Tim Doyle creates portraits of a famous TV town that have something slightly disturbing about them. For instance his images of Springfield from The Simpsons have the recognisable places, it's just you've never seen them like this before.
We're all familiar with the Kwik-E-Mart, Moe's, and Krusty Burger, but Doyle shows us what they might look like under the cover of darkness, eerily lit by the moon and stars. The series is called UnReal Estate, and he's also done a sequel UnReal Estate 2 which features locations from various movies.
All are drawn with a heightened sense of spookiness. There's something not quite right. Mainly because, like anything uncanny, there a haunting mixture of the familiar and unfamiliar.
Tim is an illustrator and print-maker who lives and works out of Austin, Texas. From his early years, growing up in the suburban sprawl of the Dallas area, he turned inward and sullen, only finding joy in comic-books and television and video games (at least that's what the profile on his website says).
And it certainly shows in his amazing work. You'll never look at the Springfield in the same way again.
Here are the Simpsons ones.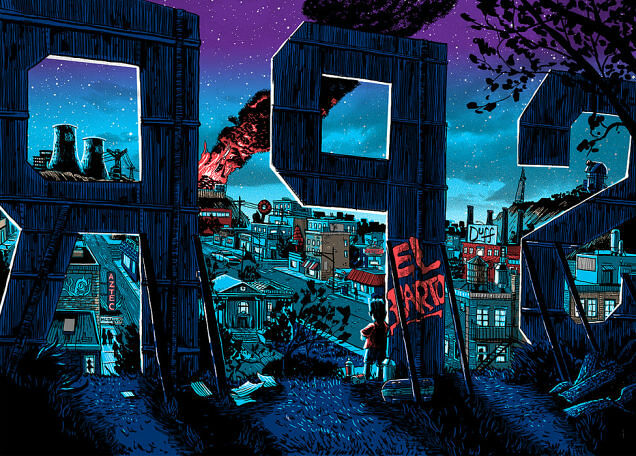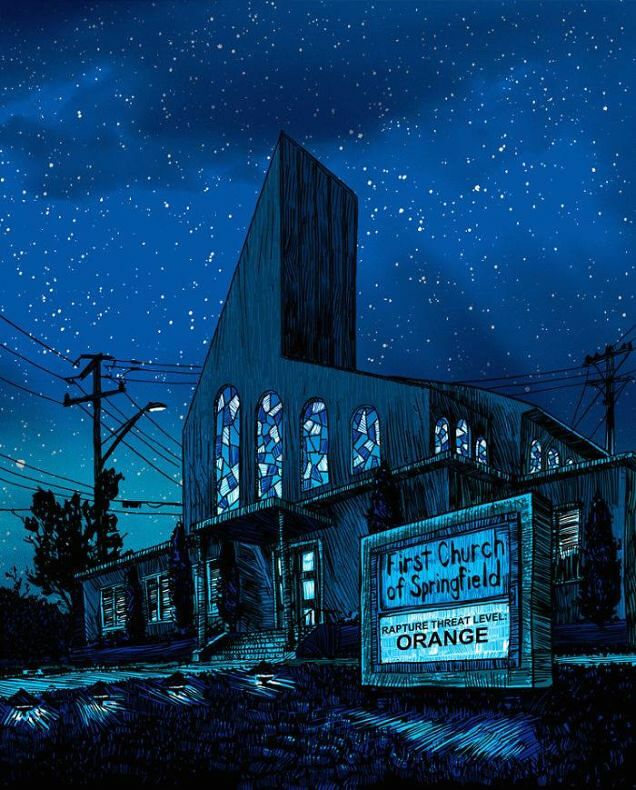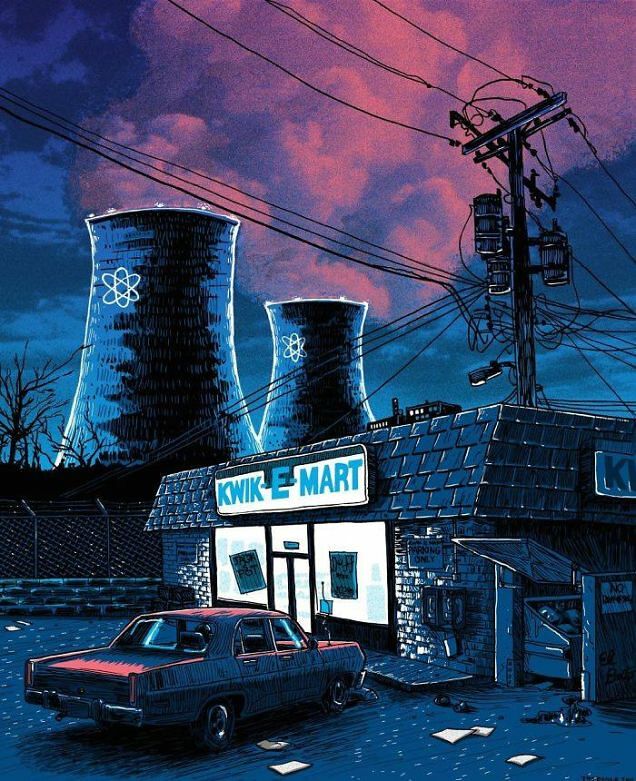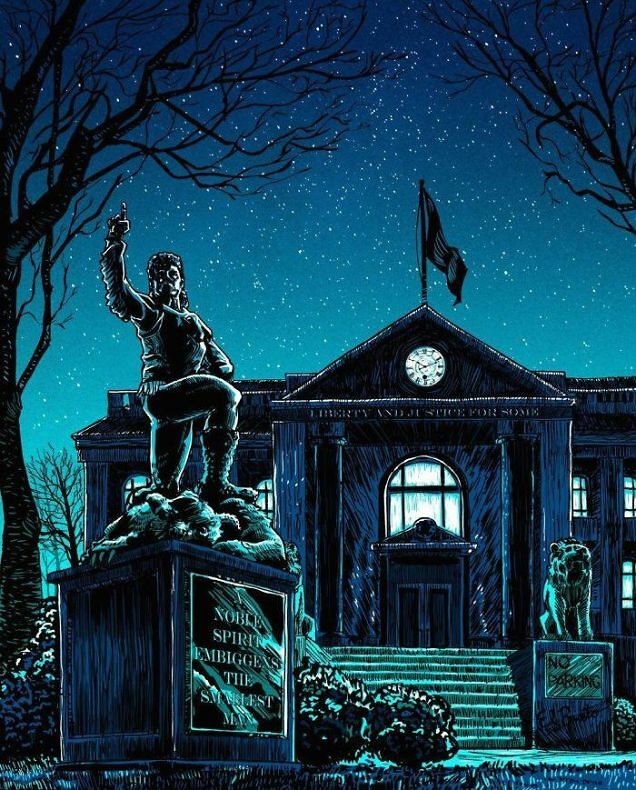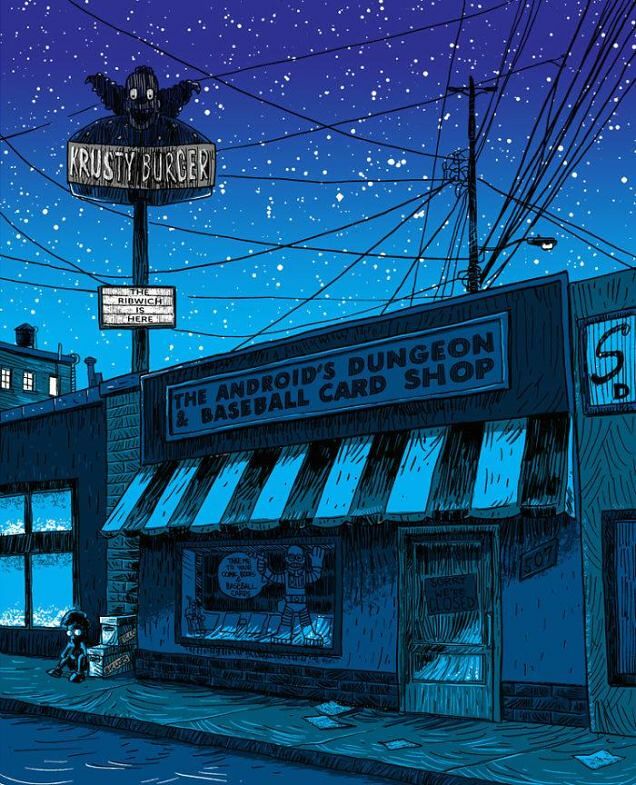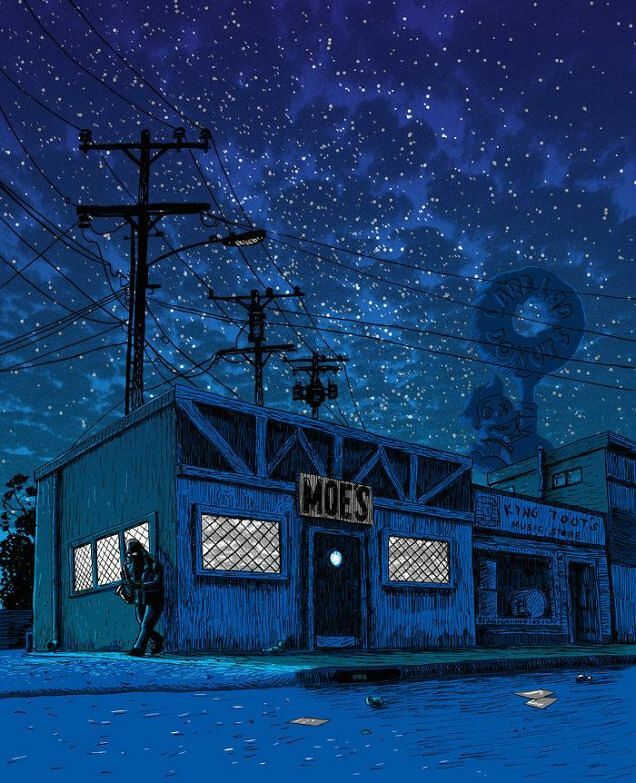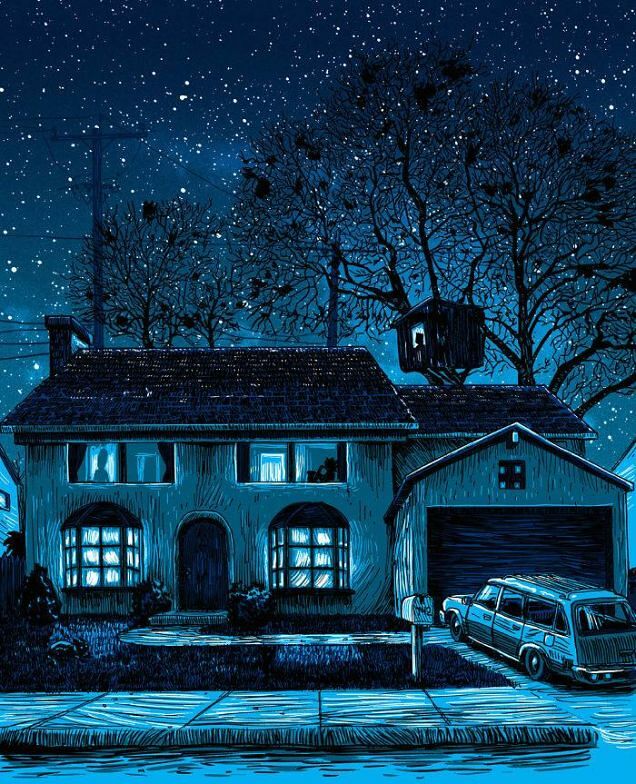 And here's locations from various movies, including Fight Club, Ghostbusters, Harry Potter, Pulp Fiction, Star Wars, Blade Runner, and Lord of the Rings.