24 Famous Movie & TV Cast Reunions Guaranteed To Make You Feel Seriously Ancient
There's nothing like seeing famous celebs in cast reunions from one of your favorite TV shows or movies to make you feel like you're getting seriously old. One minute you were young, spritely, and full of if not enthusiasm then sarcasm, watching your favorite show or film on the couch without a care in the world.
The next thing, you're older, struggling through the world and you realize your favorite TV show or movie is at least a decade old. Then you see a picture of the original cast together again and it hits you, the aching feeling that life moves too quickly. Cast reunions, just like your own school reunions can really suck that way.
That you're no longer as young as you were, that all existence is but a slight flicker on the cosmic scale. Not only that, but you wasted what small amount of youth you had watching all those TV shows and movies.
And now you're still watching TV shows and movies, just newer ones. How will you feel when the cast of Stranger Things hold a cast reunion and they're all 35 years old? Actually, don't think about that, it's far too depressing.
With that in mind, let's take a look at some famous reunions from movies to TV shows to make you all teary-eyed with nostalgia. The only good thing you will feel is that some of these celebrities have aged a lot more than you.
So that's a good thing, right? Have a look below and see how you compare.
Back To The Future - 1990 Vs. 2016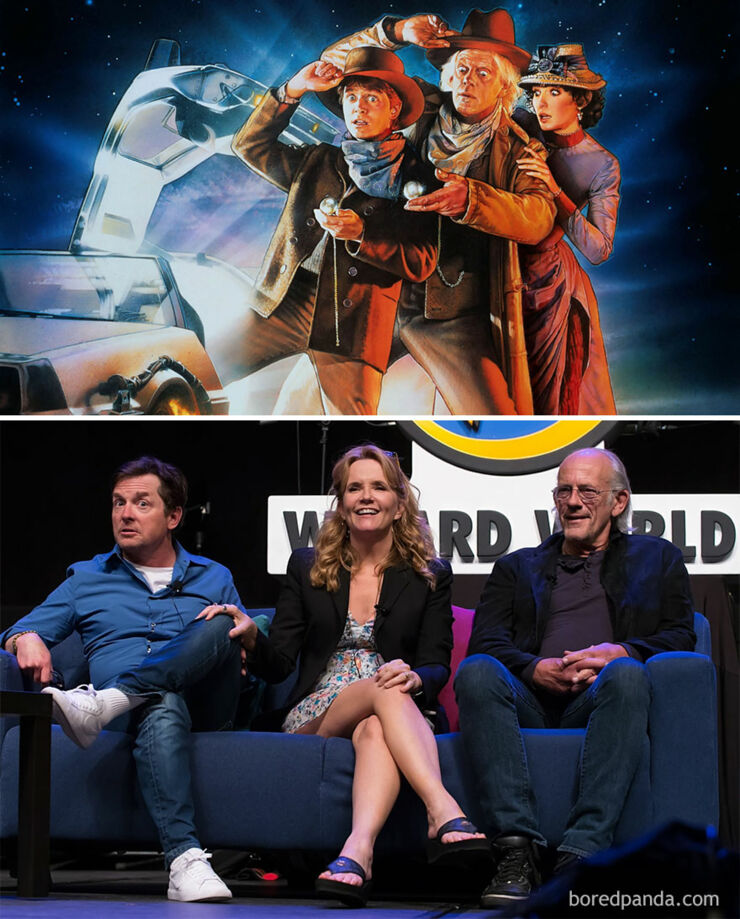 Baywatch - 1989 Vs. 2013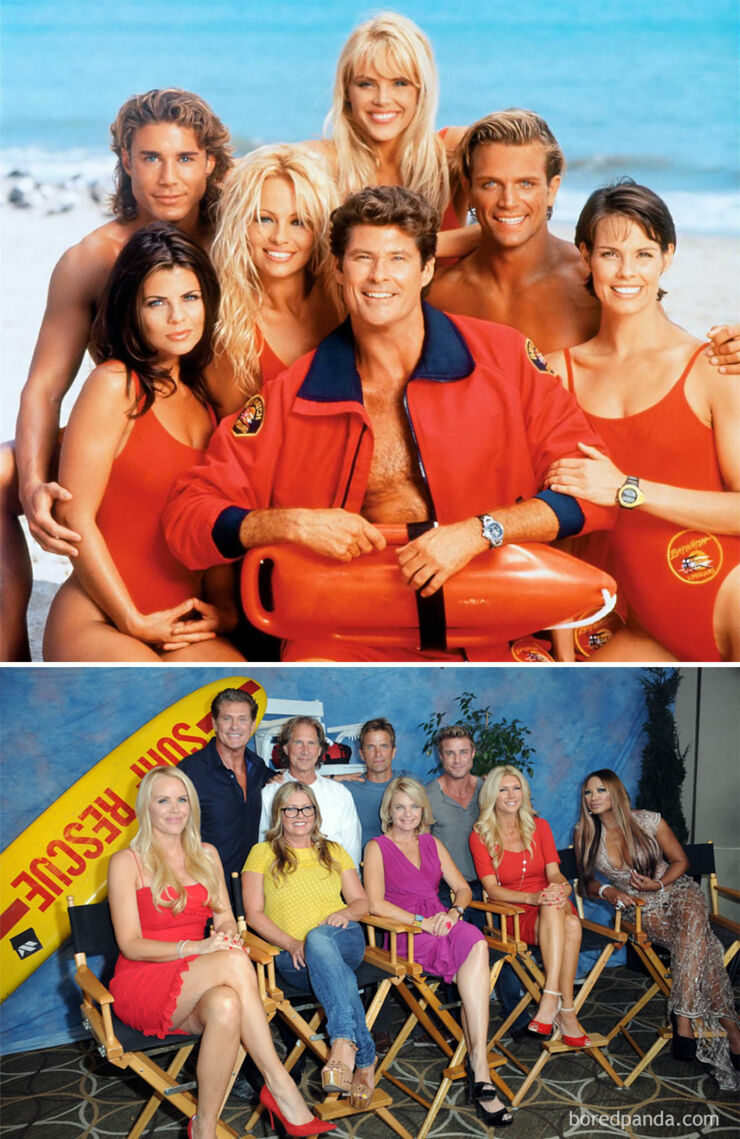 E.T. The Extra-Terrestrial - 1982 Vs. 2012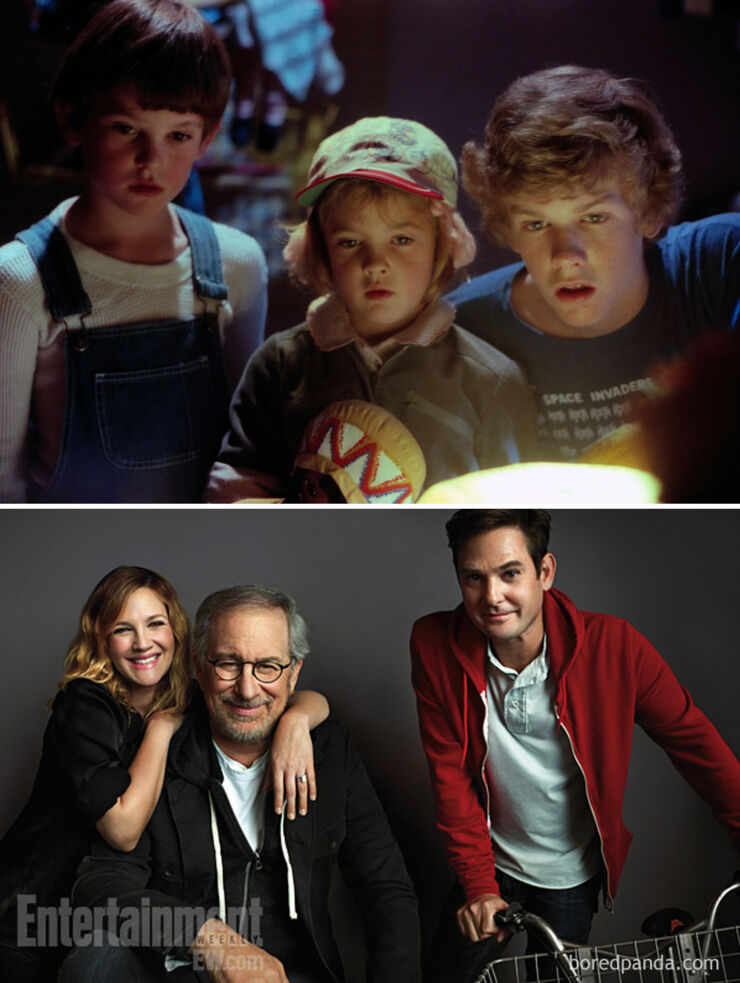 Forrest Gump - 1994 Vs. 2014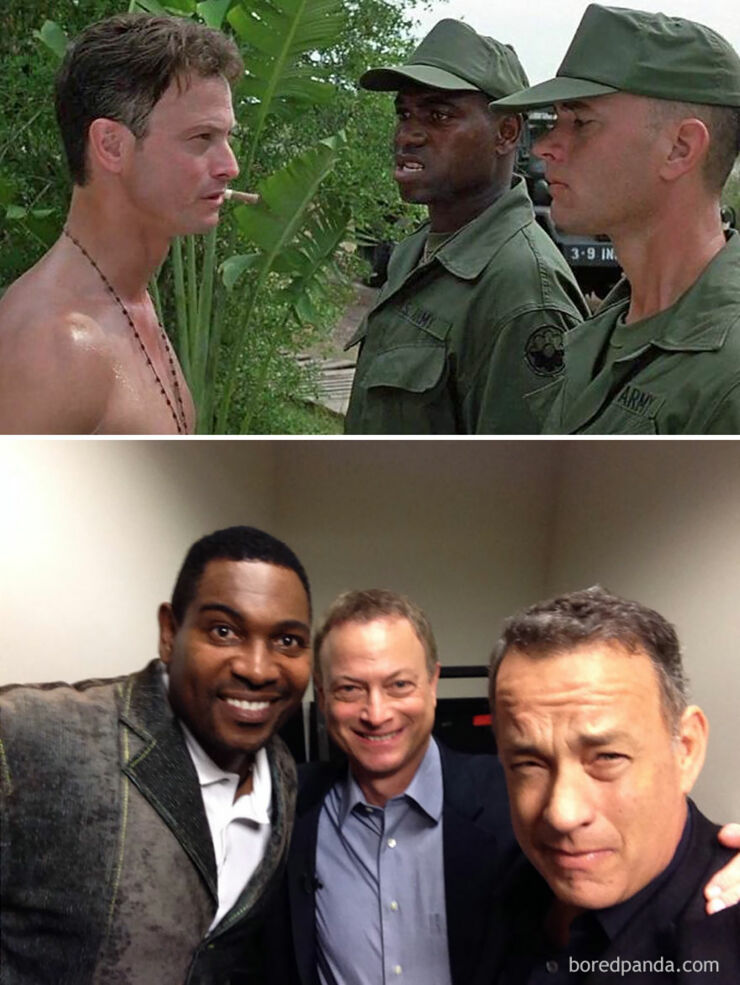 Friends - 1994 Vs. 2004 Vs. 2016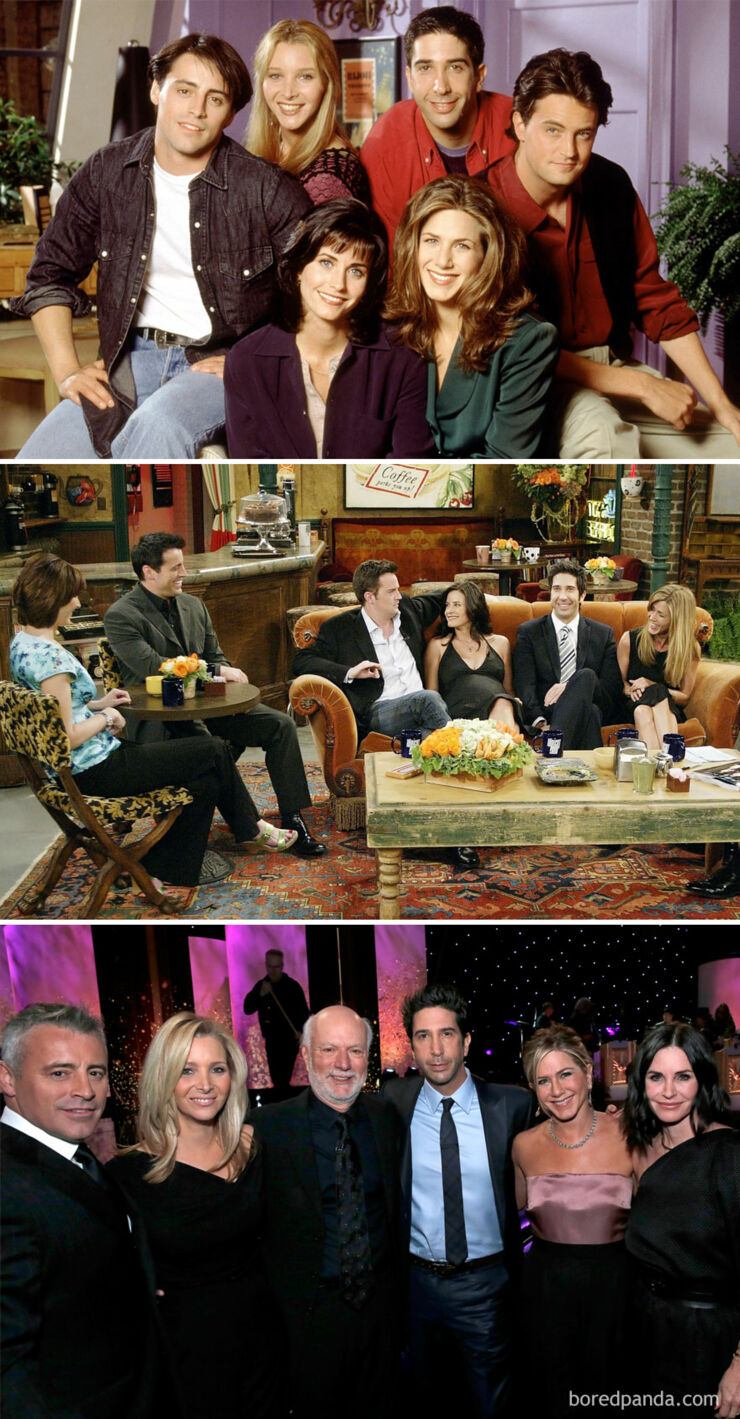 Full House - 1990 Vs. 2016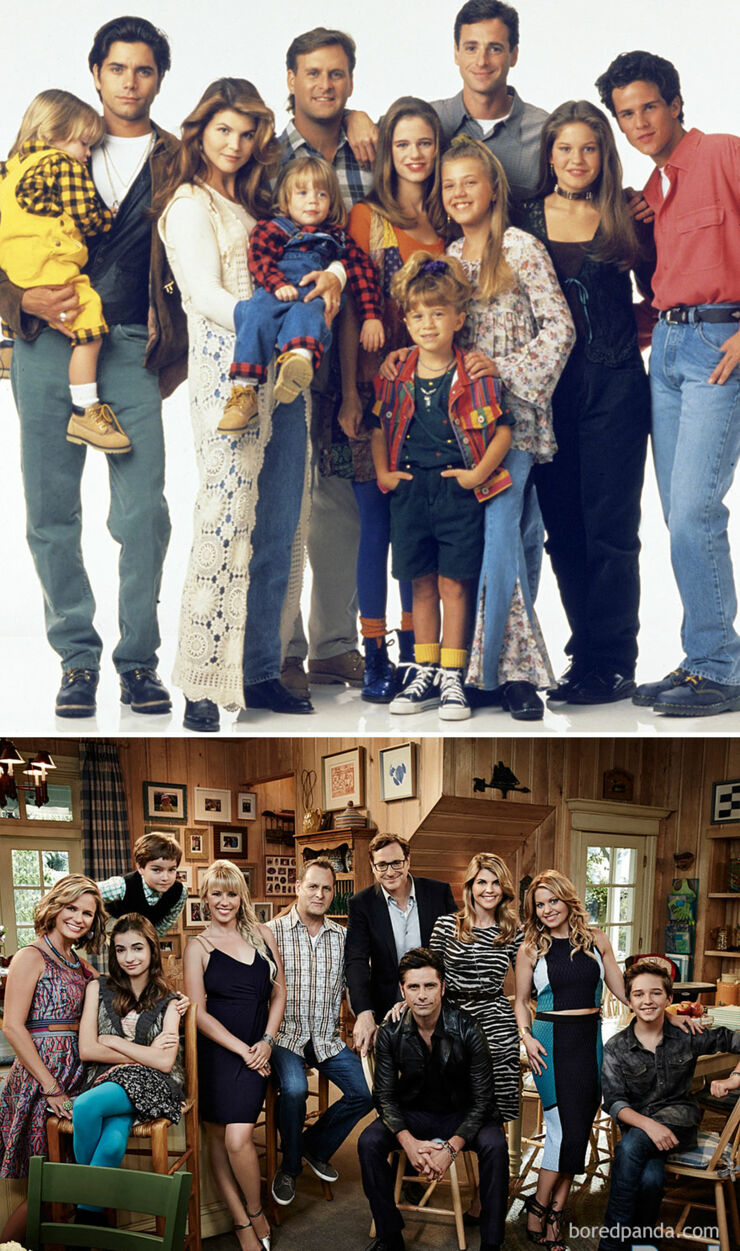 Ghostbusters - 1984 Vs. 2016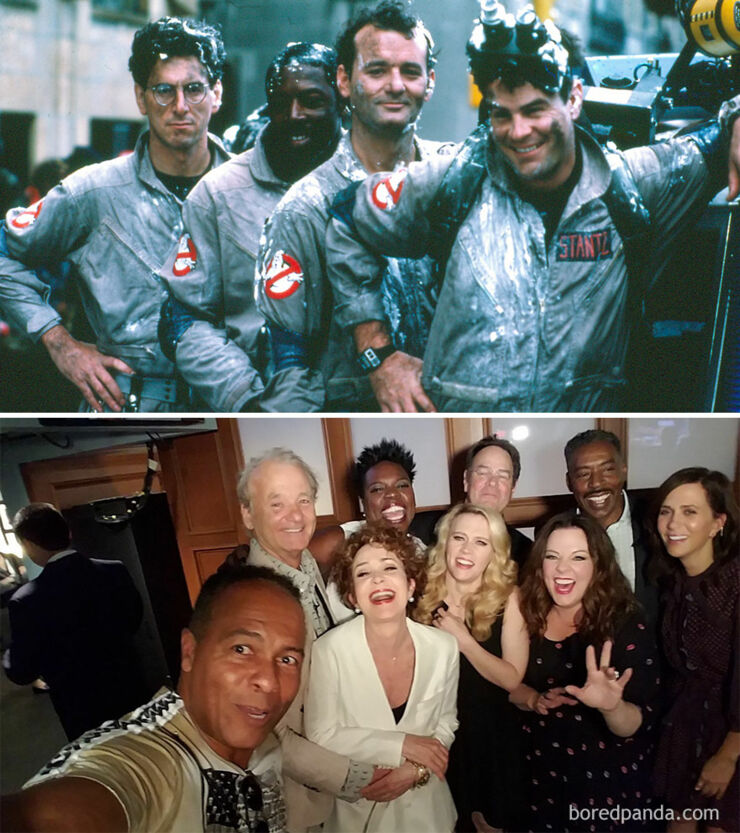 Lord Of The Rings - 2001 Vs. 2017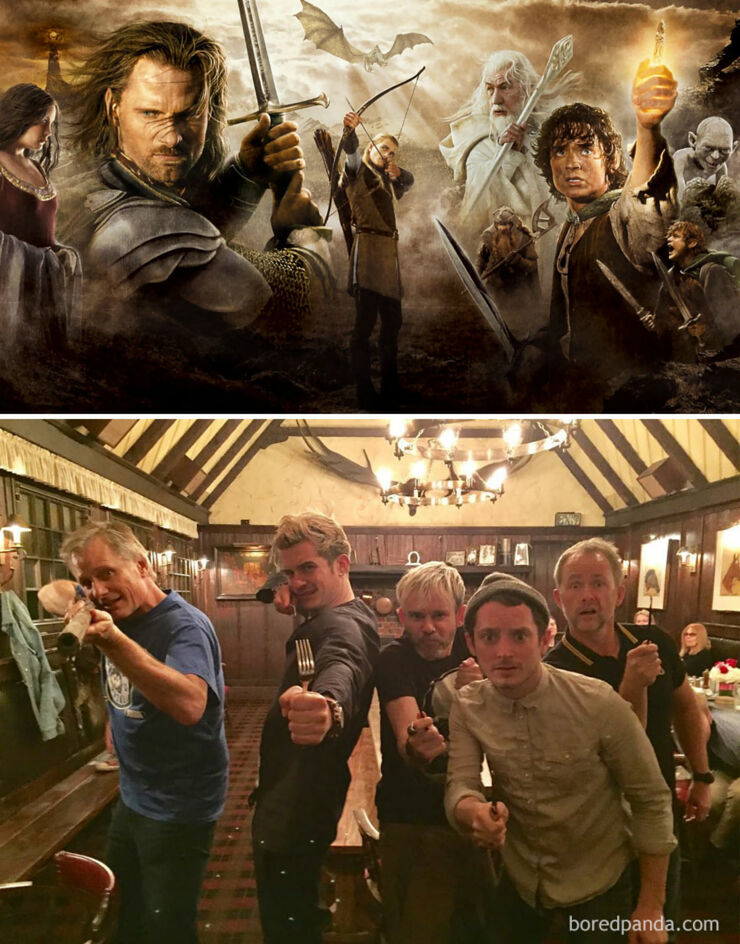 Lost - 2004 Vs. 2014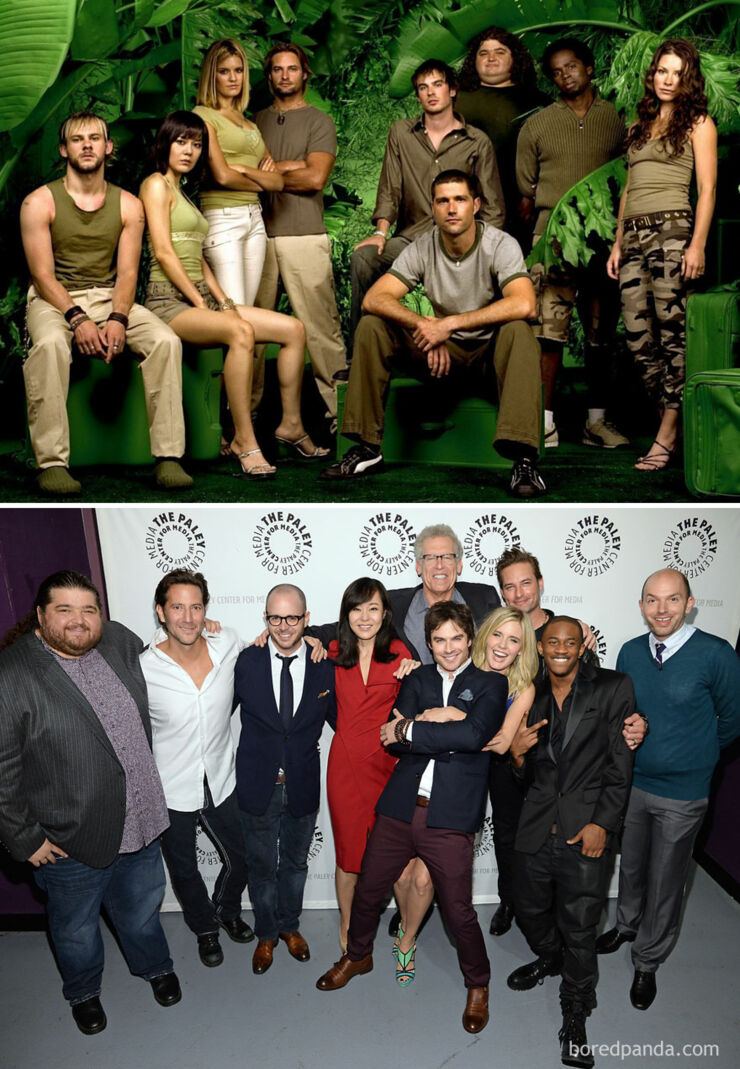 Married With Children 1987 Vs. 2014


Mean Girls - 2004 Vs. 2014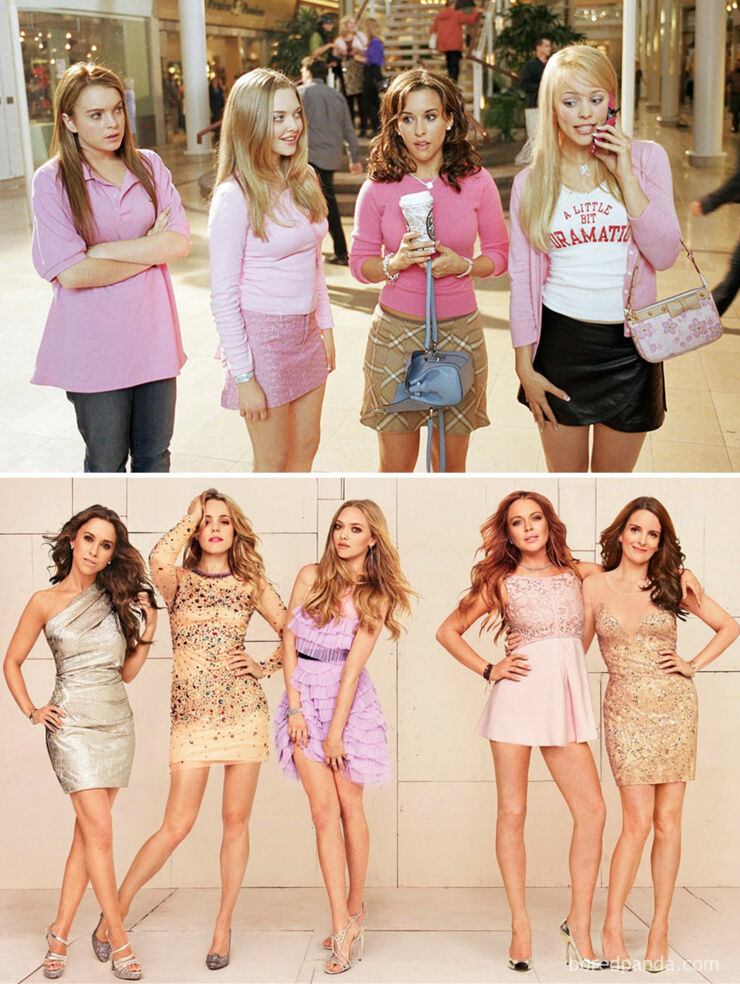 Napoleon Dynamite - 2004 Vs. 2014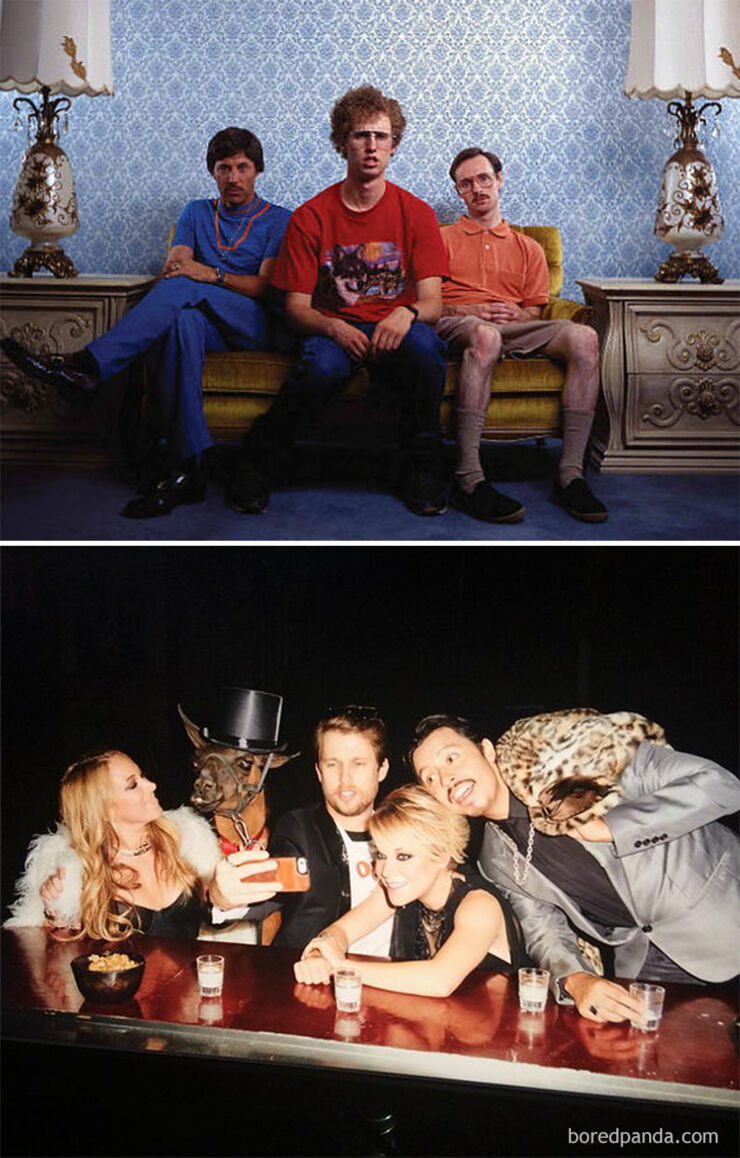 School Of Rock - 2003 Vs. 2013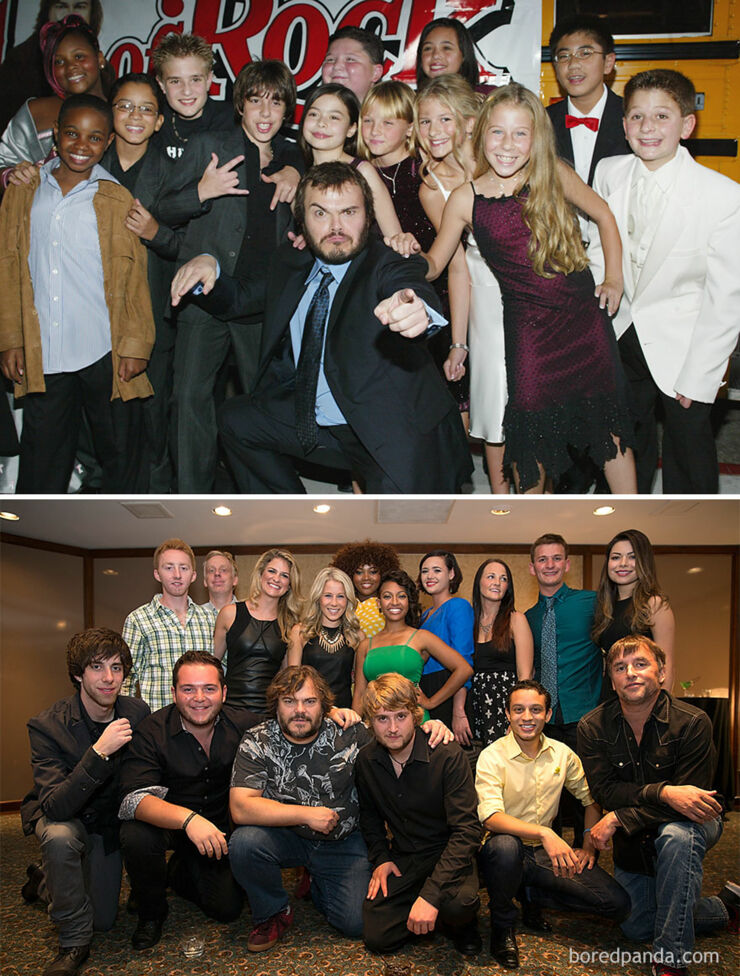 Star Trek - The Next Generation 1987 Vs. 2012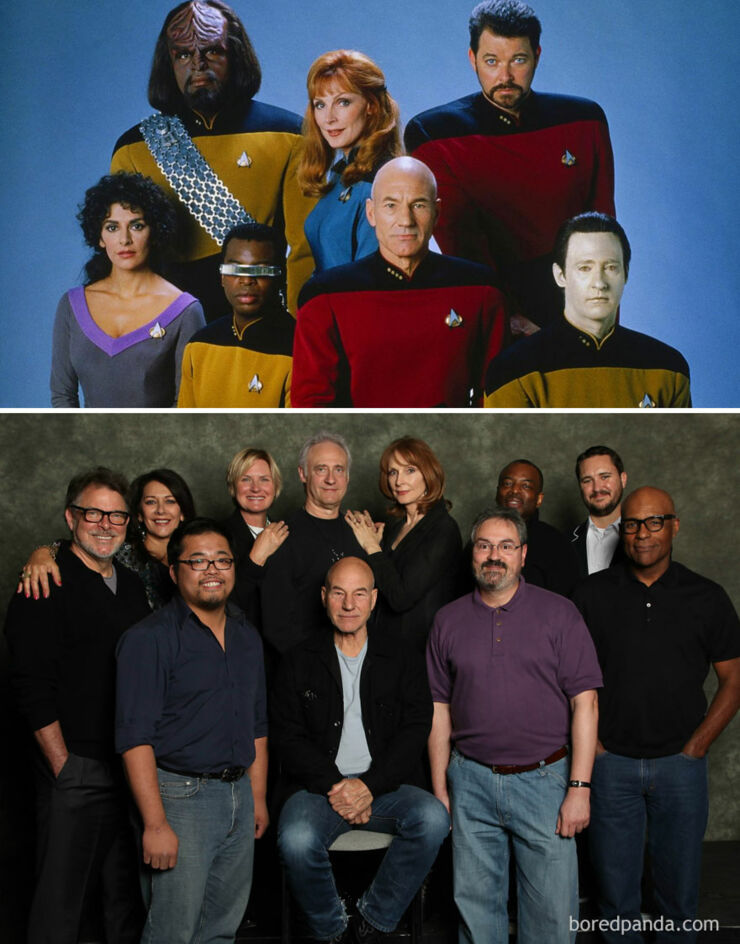 Star Wars - 1980 Vs. 2013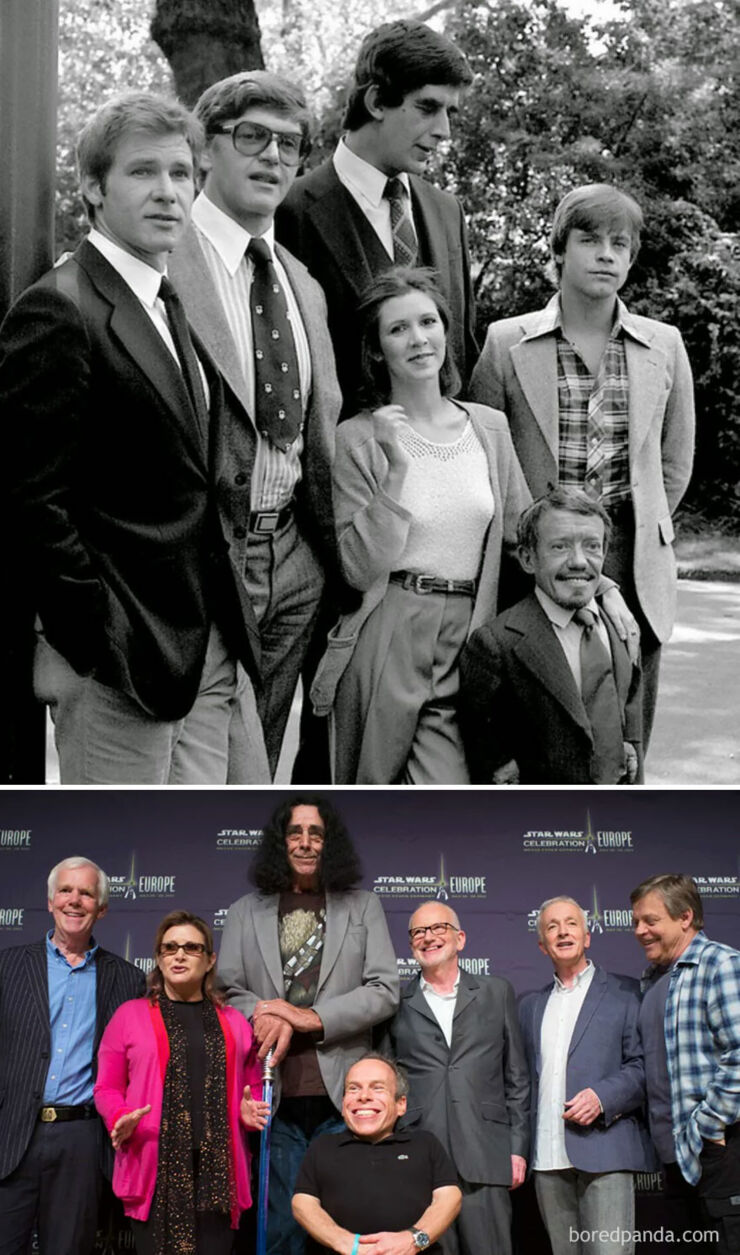 That 70s Show - 1998 Vs. 2013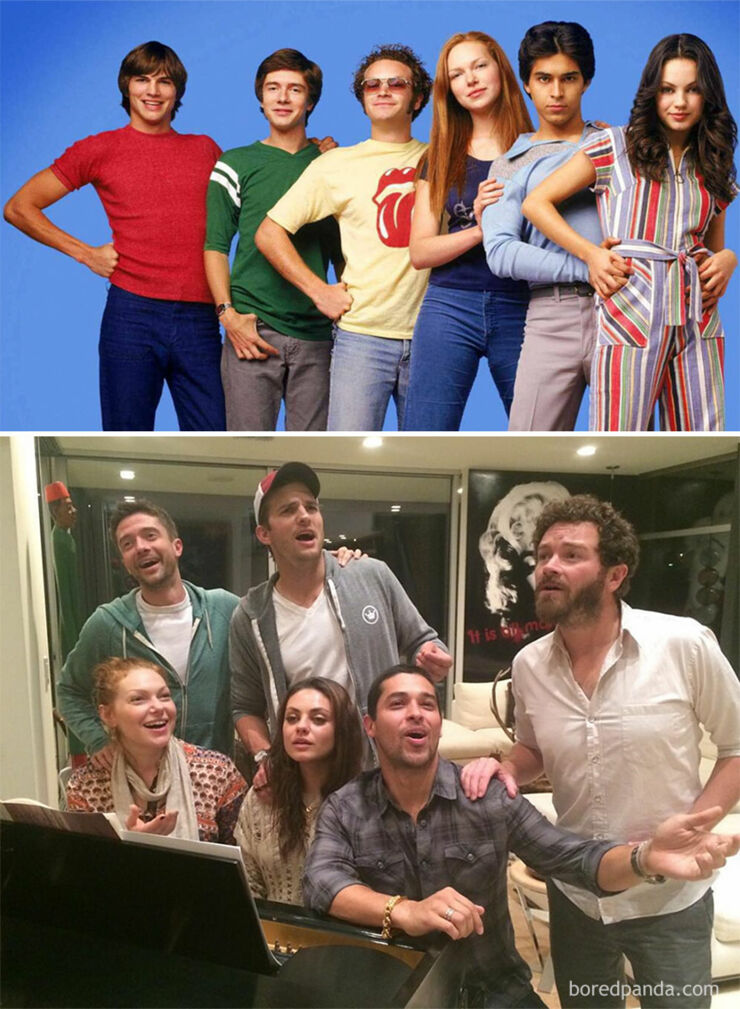 The Goonies - 1985 Vs. 2015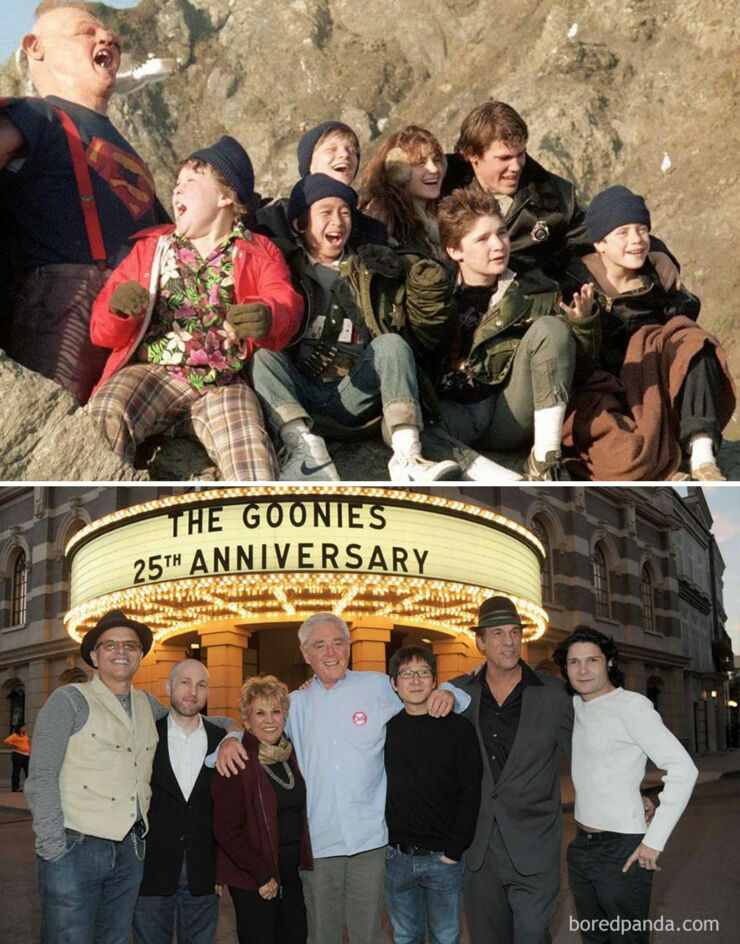 The Little Rascals - 1994 Vs. 2014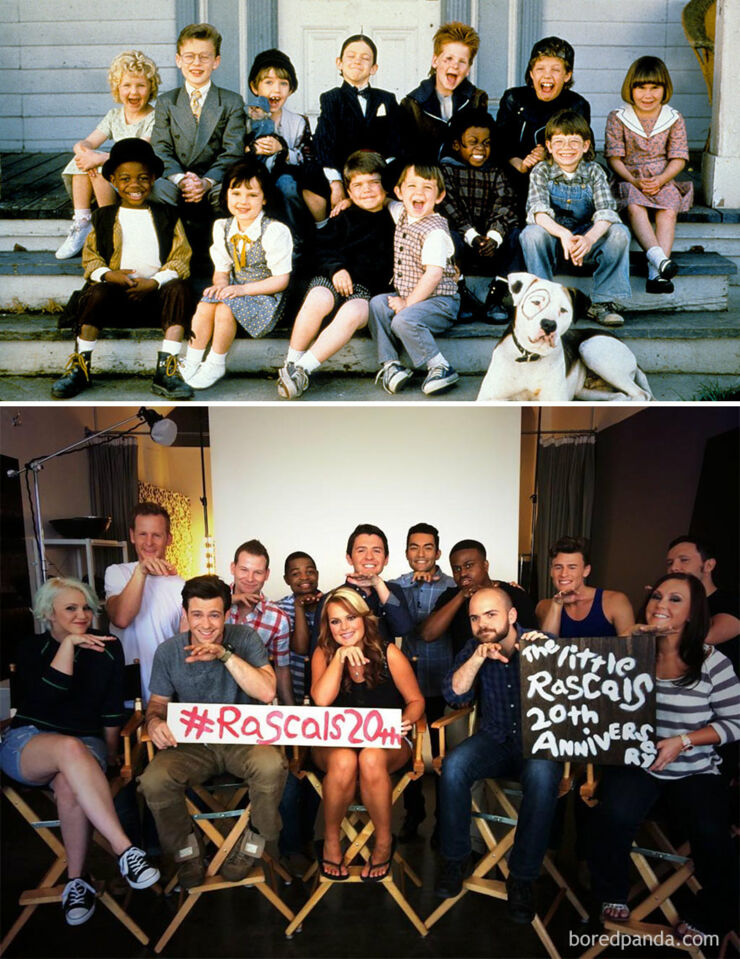 The Princess Bride - 1987 Vs. 2012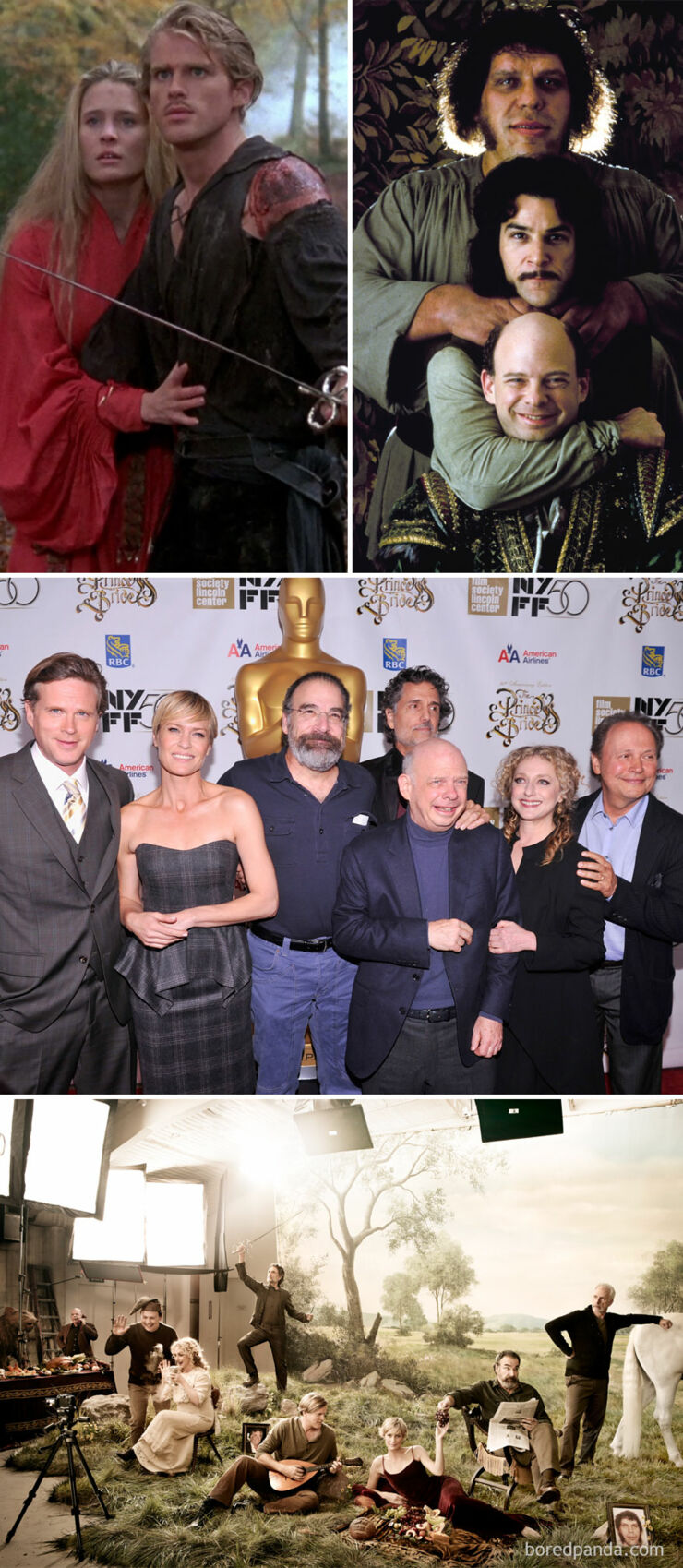 The West Wing - 1999 Vs. 2015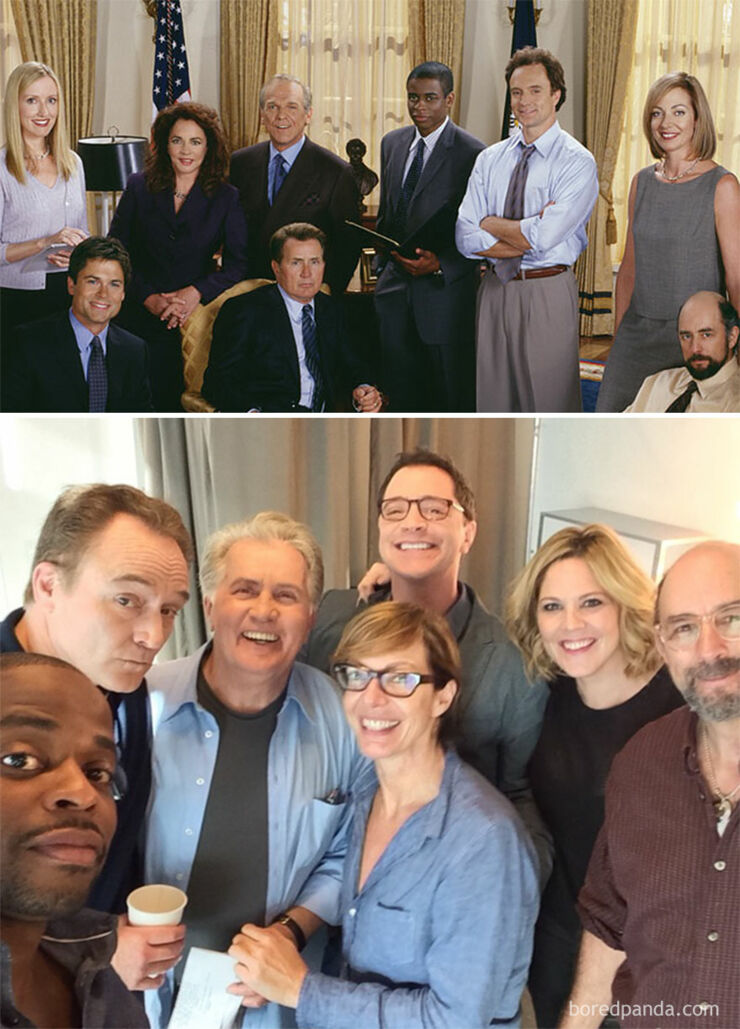 The Wonder Years - 1988 Vs. 2014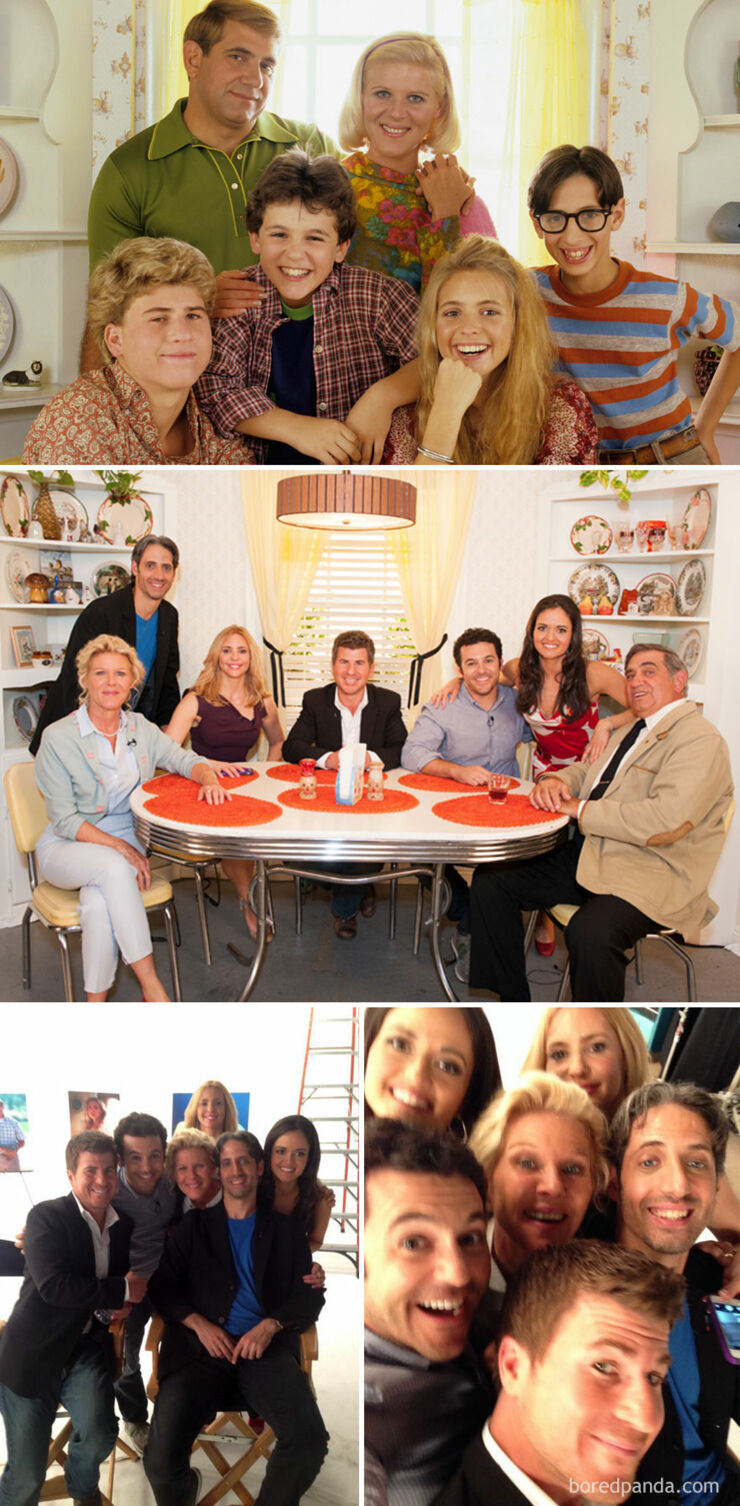 The X-Files - 1993 Vs. 2015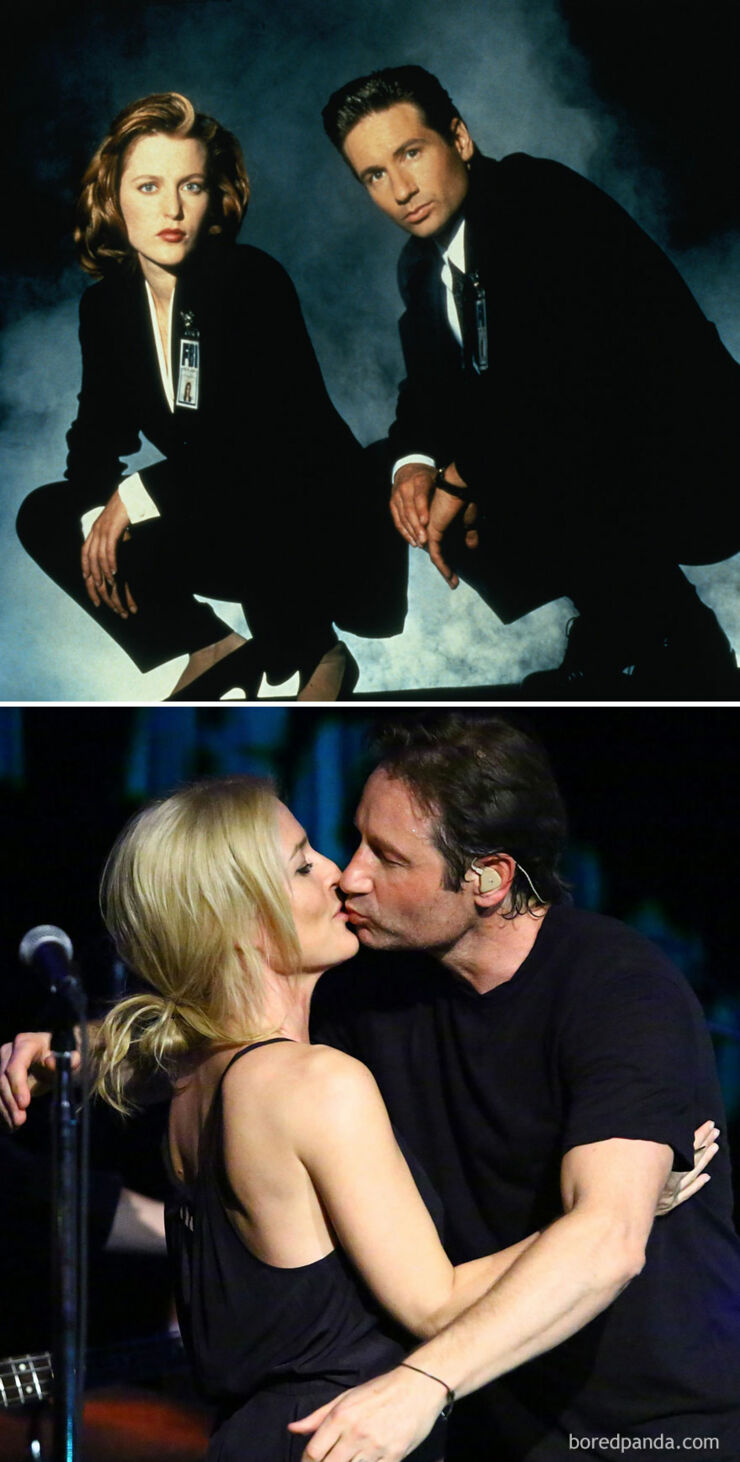 Thelma & Louise- 1991 Vs. 2014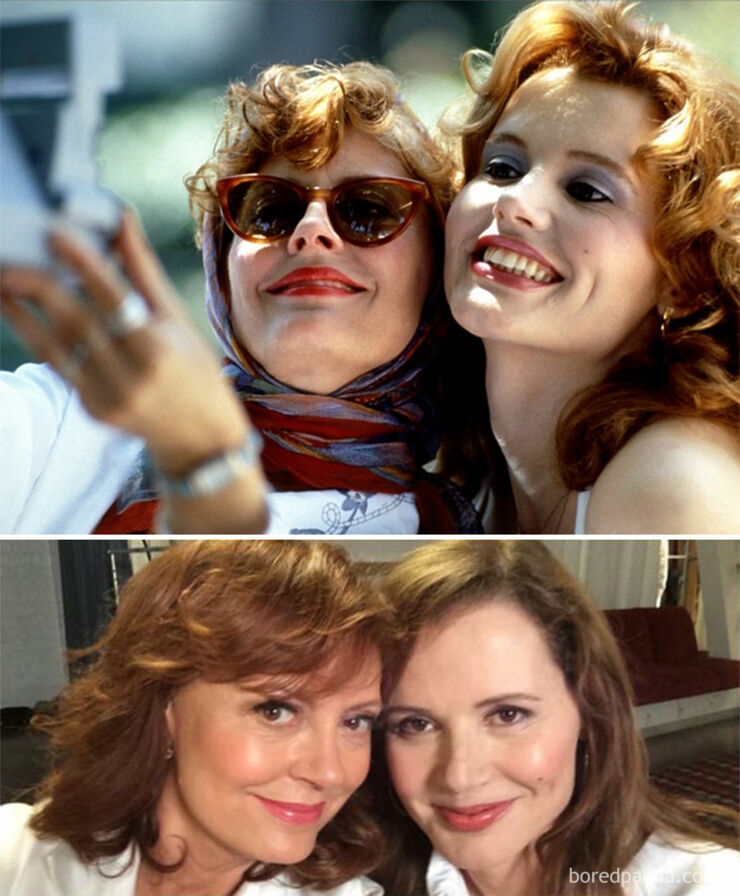 Trainspotting - 1996 Vs. 2017