This 21 Minute Game of Thrones Deaths Compilation Details All 150,966 Fatalities In One Video
When it comes to Game of Thrones deaths and the characters dying by the dozen every episode, HBO's G.O.T does it like no other show. Not just in action but in sheer volume too as this epic 21 minute Game of Thrones Deaths compilation shows. It runs through absolutely all the fatalities in Game of Thrones that have happened across all six seasons so far. Yep, that's right, all 150,966 of them.
We've seen videos recount Game of Thrones deaths before, but none have been as cohesive as this. Starting with the dismembered Wildlings' corpses which is the first scene in season one episode one, the compilation runs through every death— including animals and direwolves—right up until the most recent, Walder Frey in season six. The last death it shows is actually Lyanna Stark, but it's a flashback scene so Walder's is the most chronologically recent. It also includes both on-screen and off-screen Game of Thrones deaths.
As you might expect from a show about warring clans, Kings, and families, a lot of those who have perished from the Seven Kingdoms have lost their lives in battle. As the compilation notes, like the 15,000+ soldiers of Renly Baratheon and the 100,000+ free folk who died at Hardhome at the hands of the merciless White Walkers and their army of wights.
Who Made The Game of Thrones Deaths Compilation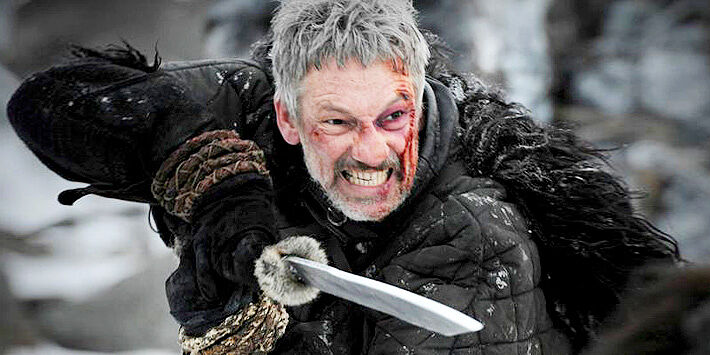 This particular Game of Thrones deaths video compilation (above) was made by Leon Andrew Razon who has made a dedicated effort to count up so many deaths. And with 150,966 of them that is no small number. In fact it seems like a helluva lot, even by Game of Thrones standards. One can only wonder how long it took?
But, knowing the show and with two more seasons left—which will featured no doubt plenty more epic battles as Daenerys and her dragons come to claim the Iron Throne—that number could rise significantly. In fact it could double, because along with Daenerys having a showdown at Kings Landing, there's also the Great War Jon Snow references in the trailers for season seven. "There's only one war that matters: the great war, and it is here." Which is no doubt referencing the White Walkers battle that has been teased for about 5 seasons.
So when it's all over Leon Andrew Razon will no doubt need to create a whole new Game of Thrones deaths compilation, giving us a final death tally. You can check out more from Razon on his YouTube channel.