'Game Of Star Wars' Is Definitely The Fantasy Meets Sci-Fi Mashup You Were Looking For
There's no doubting that Game of Thrones and Star Wars feature on a lot of people's 'must watch' lists, after all, what's not to like? Both realms feature some truly wonderful characters and exciting plot scenarios, but that's about as far as the similarities go, right? Well actually they are a lot more alike than you forst think.
Sure, one might be set in a far away galaxy in space, the other in Medieval-influenced fictional lands, but they both feature some pretty dysfunctional families, wonderfully epic battles, magical creatures, and of course sword fights. It's just in Star Wars the swords are lasers. But that's a minor point.
So it makes sense that artist Andrew D. Tran has taken those laser swords, or as they're more commonly known: lightsabers, and placed them in the hands of some of the characters from Game of Thrones.
Tran has also dressed them up in Star Wars garbs too and added in some blasters in this crossover world which imagines Tyrion and Jaime Lannister, Melisandre, Daenerys, Ayra, and the Night King as Siths, Jedis, Padwan, and scoundrels. And the results really are wonderful to behold.
They look so convincing that you feel like this mashup series should be extended to an entire comic series, with the inhabitants of Westeros reimagined in the Star Wars universe and vice versa.
That's unlikely to happen so we'll just have to hope Tran makes some more pics. Check out the images in the series so far below and head to Tran's website for more of his work.

Tyrion Lannister the Imp Scoundrel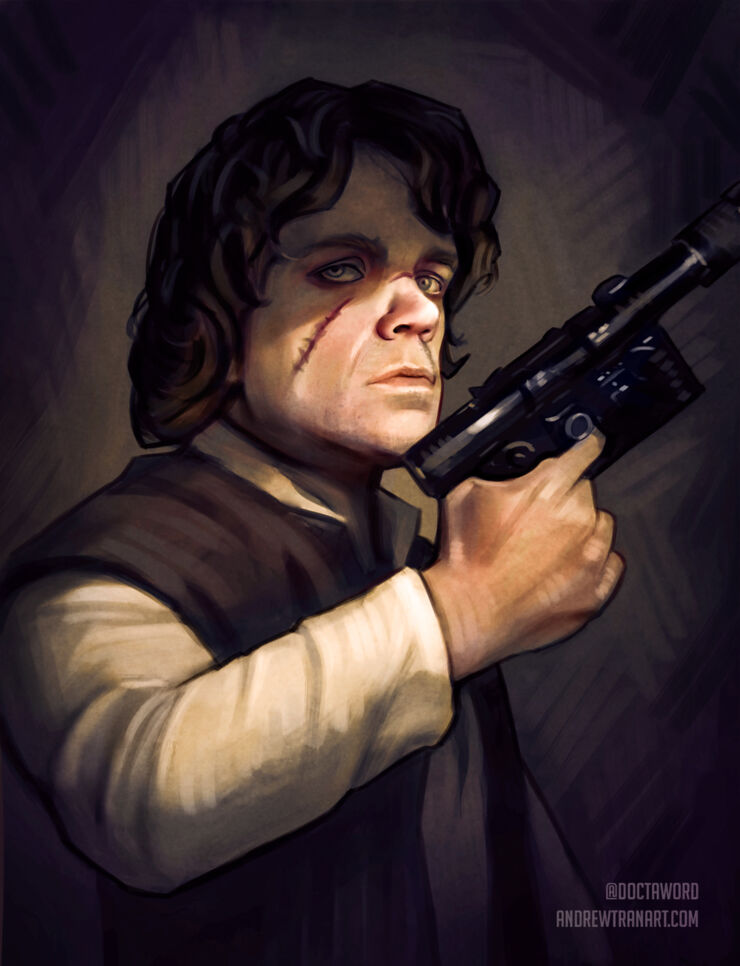 Jedi General Daenerys, Mother of Rancors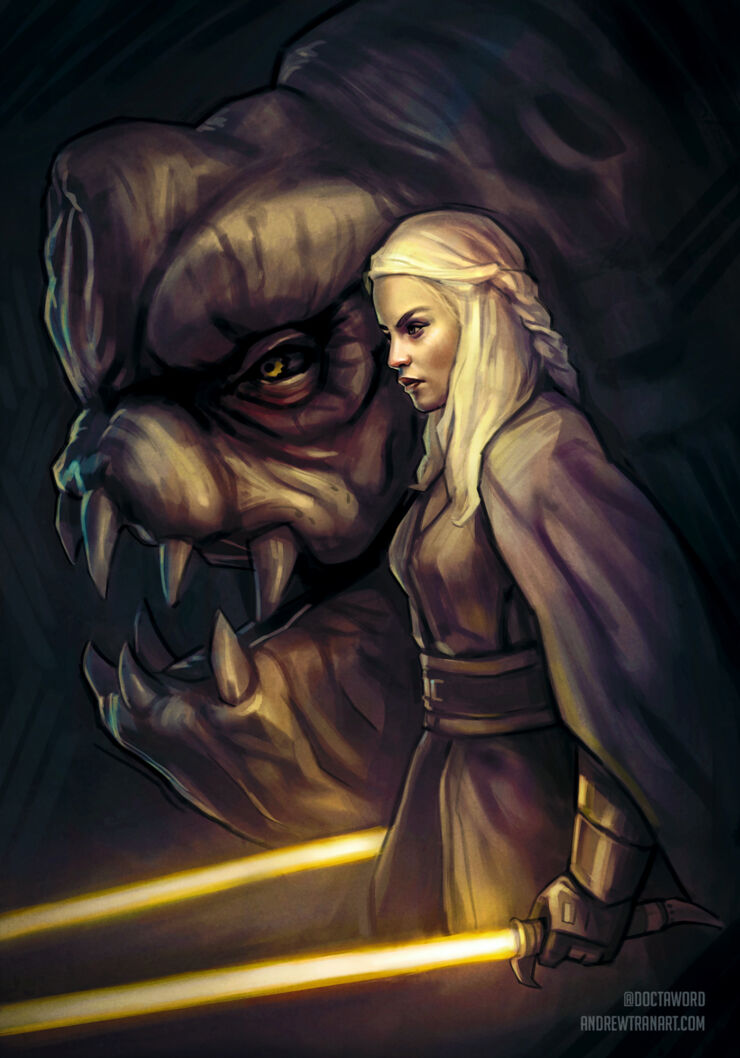 Jaime Lannister, Sith Slayer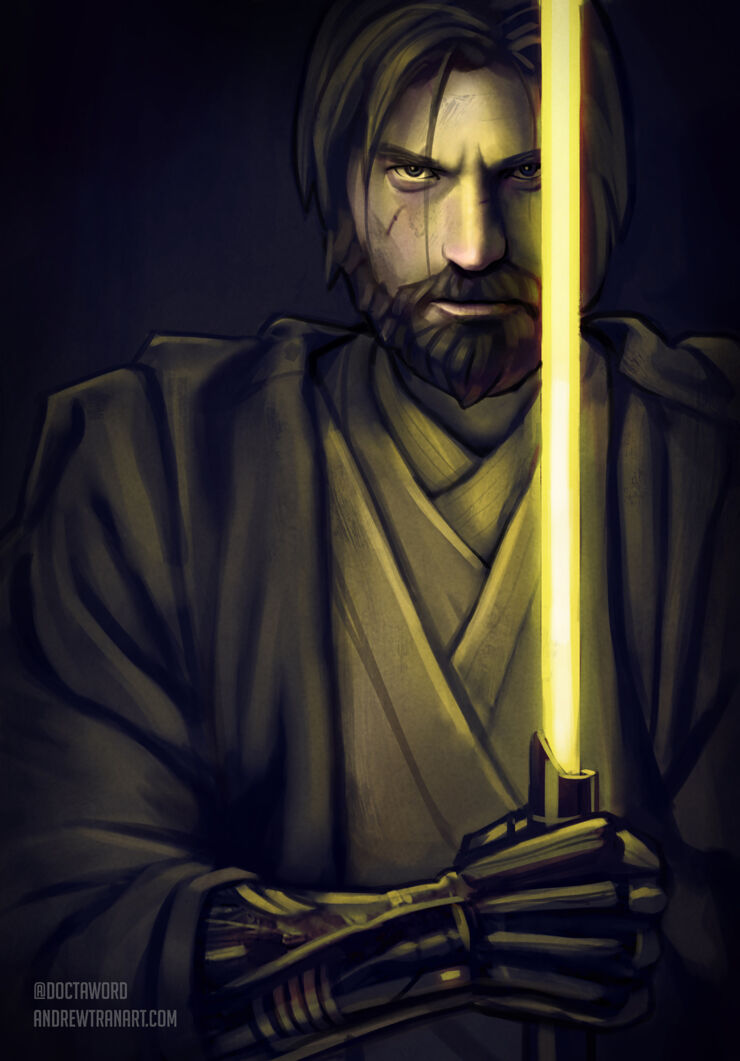 Melisandre, Sith Lord of the Light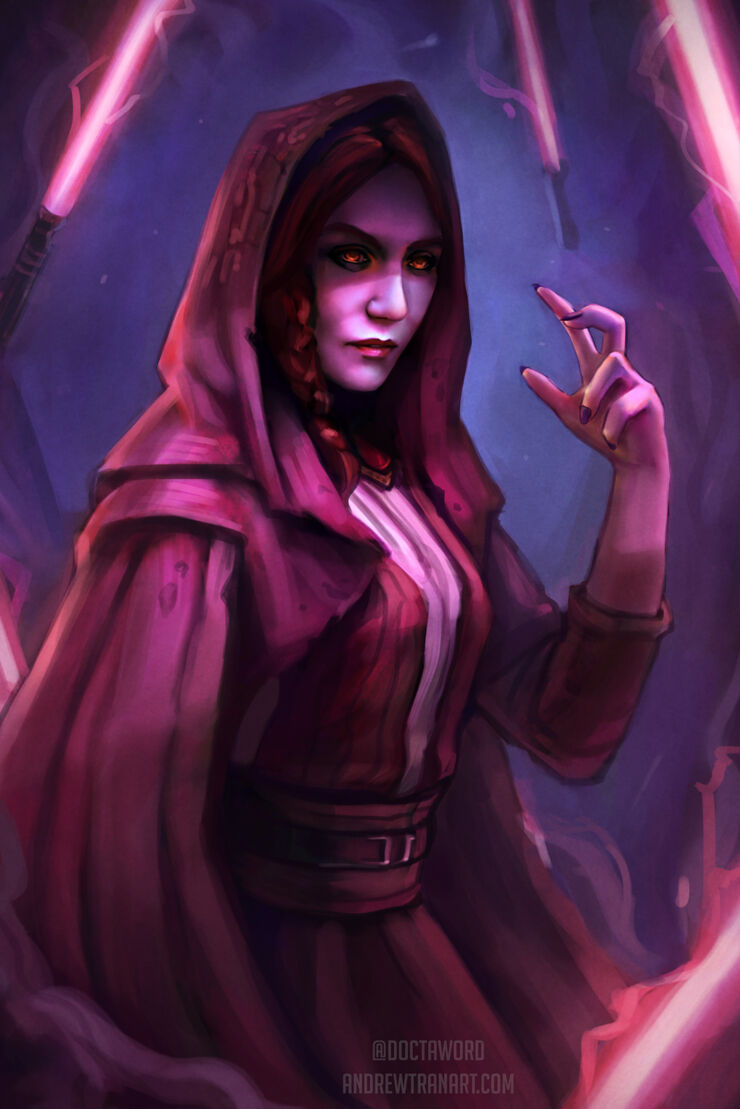 The Sith Knight King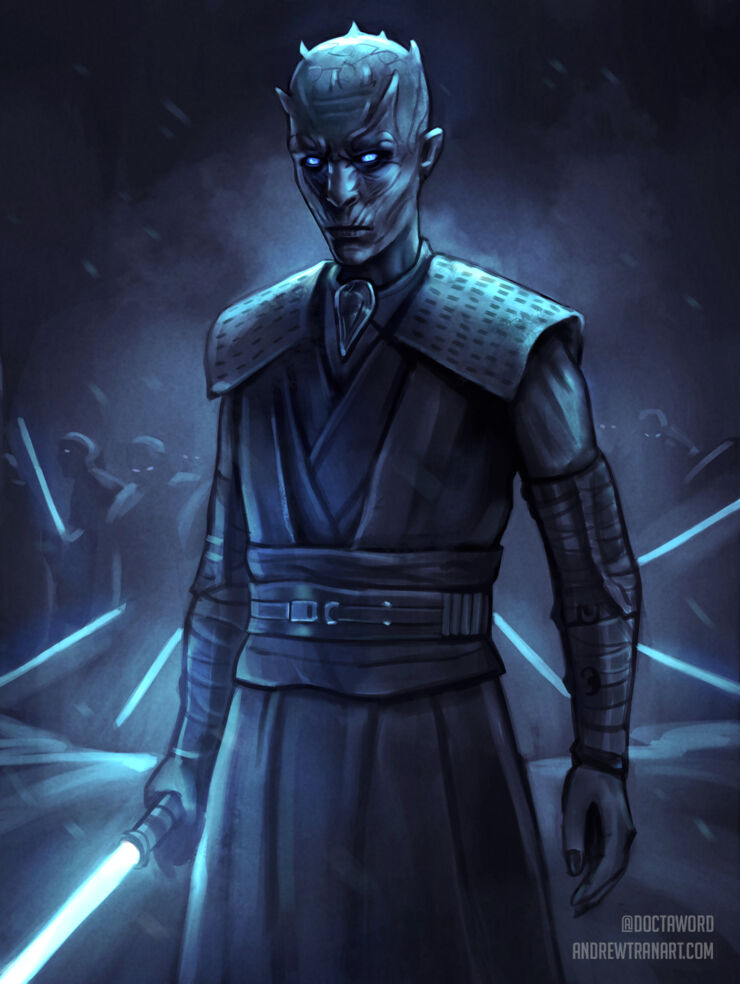 Jedi Padawan Arya