Gay Couple Were Told Their Love Was "Just A Phase" Recreate Their Pride Photo 24 Years Later
A gay couple have recreated a photo they took at Pride 24 years ago, and it has capture the internet's hearts. The couple, Nick Cardello, 54, and Kurt English, 52 met back in 1992 and were told that 'their love was just a phase', but they have been together ever since. They married in 2008 and now live in Tampa, Florida.
The original photo of the gay couple was taken at a march for gay rights in Washington, DC back in 1993. They then recreated it at the Equality March for Unity & Pride in Washington which took place in early June 2017. They posted the photos side-by-side online and it got retweeted with someone captioning it "It's just a phase"—in reference to the condescending way some people speak to gay couples, or LGBTQ couples, about their relationships. Originally the photo was one of many the couple started to share of themselves together on social media. It was a way for them to celebrate their love and be proud of their relationship.
"We made the decision to start posting photos of us being us!" the gay couple told New York Daily News. "That meant kissing, holding hands — these were things we kept off social media because it can make some people feel uncomfortable. I realized that this was just another closet we had to come out of."
Gay Couple Come Out Of The Social Media Closet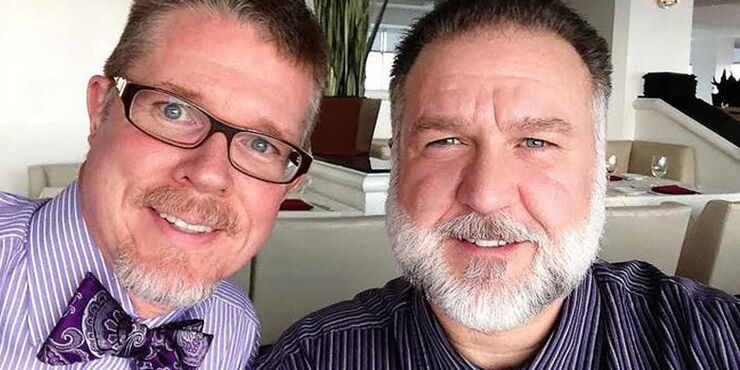 Nick Cardello and Kurt English today, they first met back in 1992.
It was only after they were shared and retweeted thousands of times that they released what it meant, especially for younger members of the LGBTQ community.
"People need to see same sex couples just being couples...We need to get more images like this out there so the youth today can have positive role models. Suicide is a real threat to our LGBTQ youth. If one kid can find hope, that's all that matters." they said, continuing, "The post pointed out to us that it is rare to see these types of images in the media — same-sex couples growing old together. The youth needs to see that it is possible to find a loving partner and relationship that can last!"
You can check out some pics of the happy couple through the years, below. Along with some tweets that sum up people's positive responses.
Photos Of Nick And Kurt Through The Years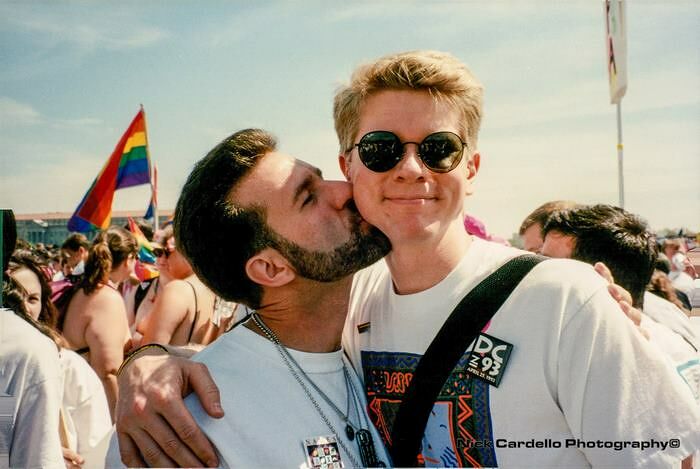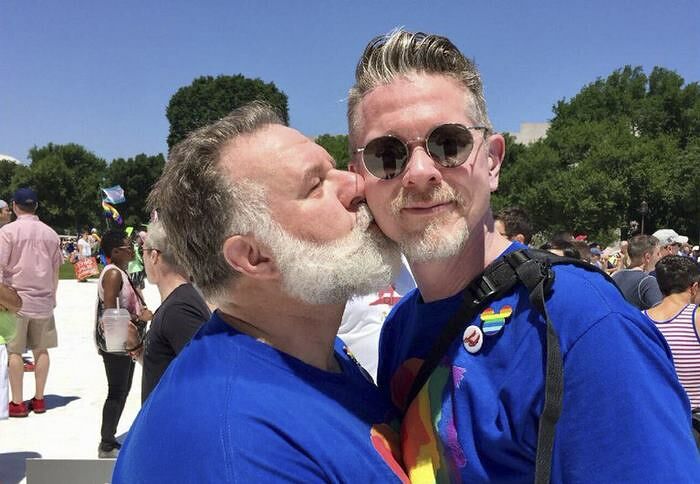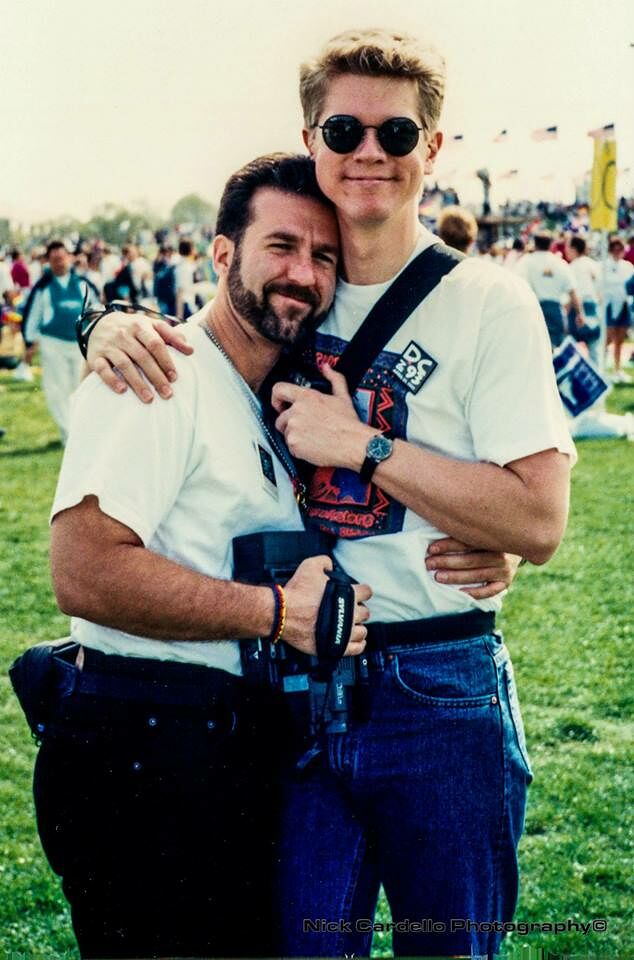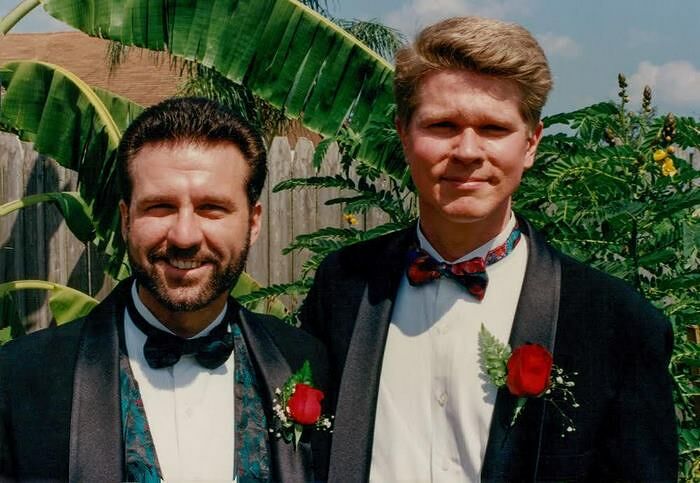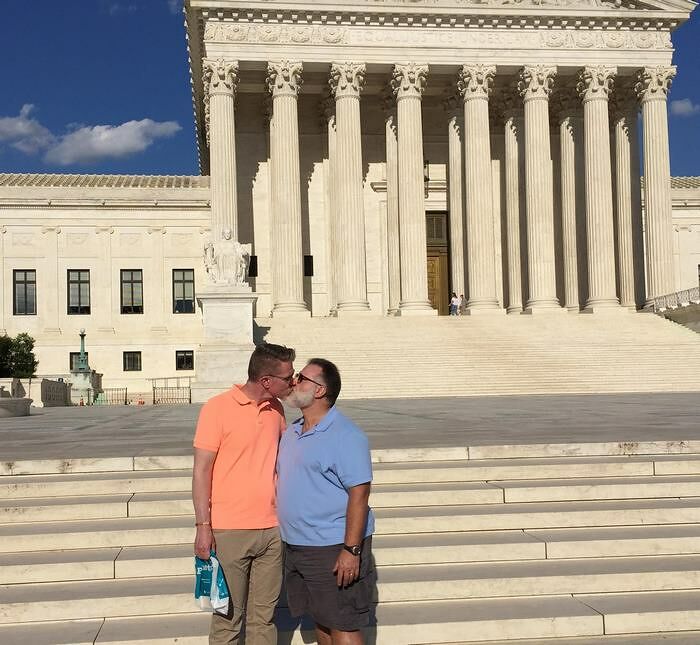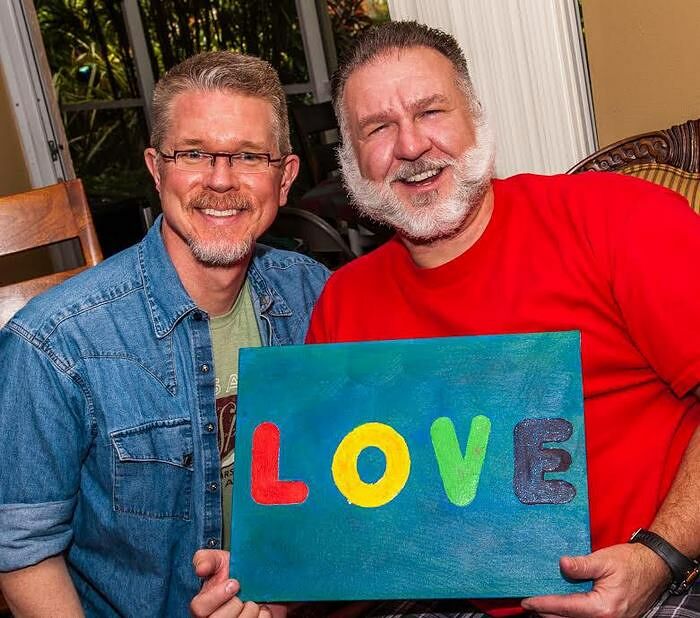 LGBTQ Community Responds To Happy Gay Couple
They've been marching for so long they actually witnessed gay marriage being legalized in all states
This is so necessary. For young gays to see old gays happy, in love, and proud. Thank you for giving me a bit of hope for the future