Harry Potter Can Rap! Daniel Radcliffe Busts Out Blackalicious' 'Alphabet Aerobics'
So it turns out Harry Potter's got some pretty badass rhyming skills, laying down the rather complex lyrical flow of hip-hop classic "Alphabet Aerobics" by Blackalicious while on The Tonight Show Starring Jimmy Fallon.
While in an interview with Fallon Daniel Radcliffe revealed his love of rap and so, Fallon asked him to prove it and handed him a mic. Radcliffe stepped up to the challenge and performed the track and it's actually very impressive. For a former boy wizard. Or any type of wizard. Or anyone really.
It hasn't quite got the mood of the original but even memorizing it is a feat in itself, let alone reciting it. So well done. Plus it gives us the opportunity to use the following reaction GIF in the perfect context.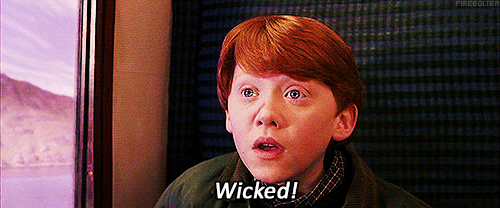 As is the cruel way of the internet, an official live version of the track by Blackalicious hasn't got anywhere near as many views as Radcliffe's one. So help them crank up the numbers by giving it a watch.