How Red Bull Took Over A Soccer Fan's Cherished Football Club
Deutsche Welle (DW) reporter Dave Branneck lives and works in Berlin but has been a fan of the New York Metrostars for most of his life. In 2006 the team was sold to Red Bull GmbH and re-branded as part of the company's global network of football clubs and renamed into 'Red Bull New York' (or NY Red Bulls), which, as one of the biggest cities in the world, is now home to what's probably the smallest of Red Bull's 3 top flight teams: New York.
Dave goes on a journey from New York to Leipzig, where Red Bull is most successful playing in the Champions League to find out what it means to himself and other fans, whose clubs have become part of a multi billion dollar brand and lost their identity: "That sweet, sweet soda money brought in star players like Thierry Henry, Juan Pablo Angel, Tim Cahill and Rafa Marquez.
Red Bull are one of soccers's biggest spenders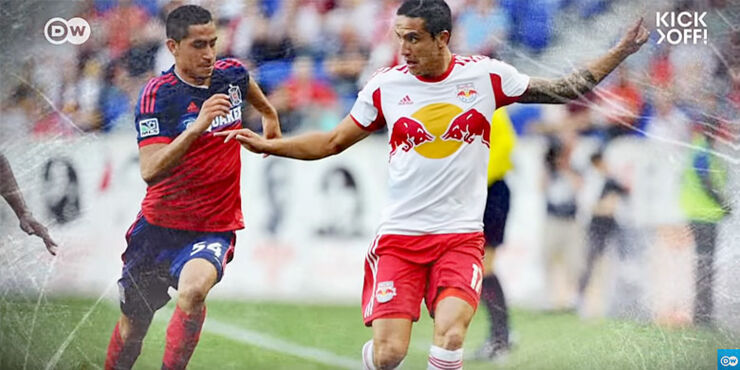 Red Bull are one of soccers's biggest spenders - Img source DW Kick off! / Youtube.com
Since first venturing into football with Salzburg in 2005, Red Bull have affiliated themselves with clubs in New York, Leipzig, Ghana, Sao Paulo and the tiny Austrian market town of Grödig.
Red Bull were one of the league's biggest spenders, and fans certainly took notice." His personal take after the journey: A football club owned by and named after a corporation isn't normal. And it shouldn't be. I'll hold onto my old jerseys and keep calling them Metro, but as much as I hate modern football and what it's done to my club, I just can't give it up."
His findings are filmed in the video above for DW's Youtube channel. Deutsche Welle are Germany's international broadcaster, producing TV, Radio and Internet programming for their audience in 30 languages.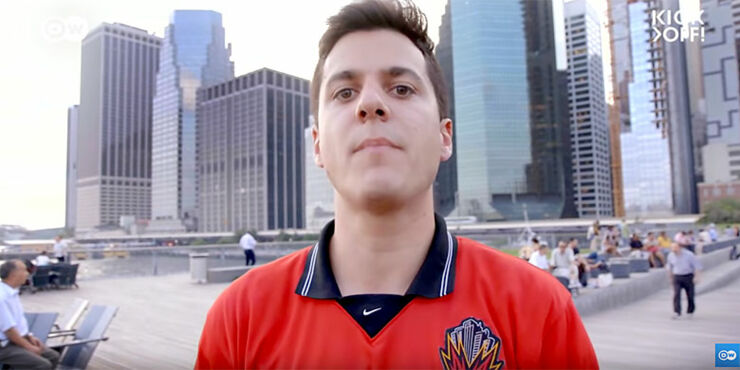 Dave Branneck in NYC - Img source DW Kick off! / Youtube.com