Husband Discovers His Wife's Cheating, Posts Live Updates To Reddit As His Marriage Falls Apart
Being in a stable and loving relationship can be an amazing ongoing experience, it's pretty much the best thing that you could ever wish for, sharing your life with someone you love and cherish, combined with the act of facing life together, growing old together and making happy memories. It doesn't get much better.
But when you find out (usually by accident) that all is not as it seems and something smells rotten in the state of relationship bliss the downward spiral of watching your life fall apart before your very eyes is one of the most painful things you will ever experience.
This is what happens here when a husband suddenly finds out his wife is cheating on him. And it's painful to read. Very painful. But the more you read the more you want to find out what happens as it plays out.
Because it's also a story that's so good, so addictive to follow that it just can't be true. Can it? Regardless, it's thoroughly entertaining anyway. And if it is true, then let's hope the husband finds some kind of solace.
It started last year over a period of three days with a user going by the name MyLifeSuxNow posting to the TIFU (Today I F*cked Up) thread with the title "TIFU by reading my wife's text messages. She's cheating on me."
Yep, what a bombshell. Let's just get out the way that the TIFU thread is notorious for outrageous stories that have more to do with fiction than fact, but anyway. Here's how the sorry saga begins.
My wife (Jenny) and I have been married for 8 years. We met when we were 22 and we had both just graduated from university. It's been great so far, we haven't had a huge argument where we've had to separate for a period of time or anything like that. Also, we have given each other our passwords to our phones and personal emails.

Well, Jenny was sleeping this morning and my brother shot her a text. My brother's wife (Carly) and Jenny are planning on going out of town for a get-away while my brother, I, and some friends are going to watch football on Sunday and hang out during the weekend. He was asking Jenny to text Carly on his phone because Carly dropped her phone in the toilet. My brother and Carly were basically sharing phones for the time being till she gets a new phone.

I decided to open up the phone and reply something stupid and funny in order to embarrass Jenny. So I opened up the iMessage app and went to read their previous conversation to see what was happening, so I could tell a relevant joke. 2nd to the top of the list of conversations was a chat with a guy/girl named Zack. I didn't know who Zack was, but the most recent thing he sent her was "

To my horror, there was sexually explicit talk of what he wanted to do to Jenny when she "crawled up next to his sack." What a filthy beast. I scroll up, and there are multiple nudes from both of them waiting for me to discover. Most of them are dated sometime between 1-4am (usually I'm sleeping then, smart.) so I knew she was obviously trying to hide it from me.

I realized my wife is cheating on me. I took a moment to realize that this was the end of our marriage. All of our happy times, our foreign trips, and our romantic nights must have meant nothing to her. I put the phone down and went to the bathroom to freshen up while Jenny was still sleeping.

I carry on with my day, make breakfast and wake her up. While she was sleeping, her phone went off 7 times (yes, I counted) and they were good morning texts from Zack and a confirmation to see if she was still visiting him this weekend.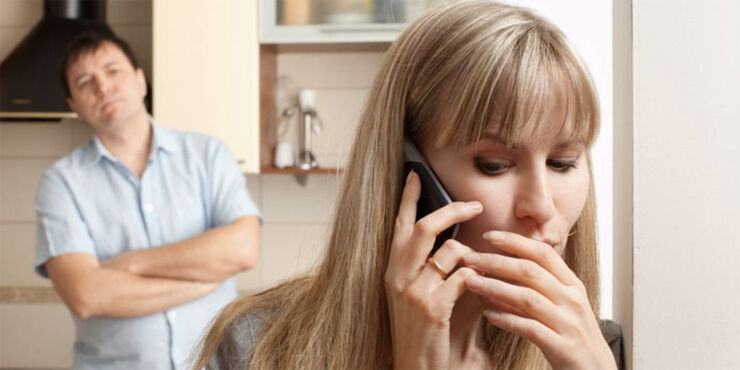 The husband finds that his wife has changed her password on the phone, and her Facebook and email too, so he can no longer snoop. So he steals her phone (the wife thinks she's lost it) and she heads out to "meet some friends."
He manages to break into her phone and finds more evidence that she's cheating on him. Talk of sex positions with Zack and talk of meeting up at the weekend. At this moment the wife doesn't know that he knows, but he then talks about what he should do. File for divorce? Fellow Redditors suggest he hires a private investigator to tail his wife, so he does.
And posted the updates to Reddit.
5:15pm) 1/16/2015: Private Investigator hired to tail her Saturday, Sunday and Monday

(6:00pm) 1/16/2015: It took a while, but passwords to everything changed, backed up personal info, created throwaway email to send proof to.

(6:47pm) 1/16/2015: She's home, It really sucks speaking to her normally, but I'm dealing with it. No sex. Also, I've found 3 excellent divorce lawyers for myself. Luckily I make much more than her so I can afford an excellent lawyer while she can only afford a mediocre one at best.

(8:13pm) 1/16/2015: Hired a divorce lawyer (pricey) but he's known to do excellent work. I'm in good hands. It's tempting to have sex, my soon to be ex-wife is trying extra hard to seduce me tonight for some reason. She's either super horny or is trying to get me to have sex with her as a form of infidelity forgiveness.

(8:54pm) 1/16/2015: Goddammit she's on her phone texting again in the bathroom. I can hear the send button being pressed over and over. It's probably nudes and sexy talk. Jeesus this hurts.

(9:55pm) 1/16/2015: She went to bed, I'm sitting here watching TV on my laptop. She's trying to initiate sex, I of course have to decline. I want to have sex with her but I'll control myself. Despite what she did being unforgivable, she's still beautiful on the outside.

(10:17pm) 1/16/2015: Heading to bed, I'll update some more tomorrow after getting up. I cannot stress how thankful I am for all this positive support. It means a lot to me. But, no matter what, it'll take many months or even a year or two to get over this shitty situation. I hate to say it but she's pretty on the outside. She's just fucked up on the inside.

(11:04pm) 1/16/2015: I got caught up watching TV. Now I'm actually going to bed. Goodnight!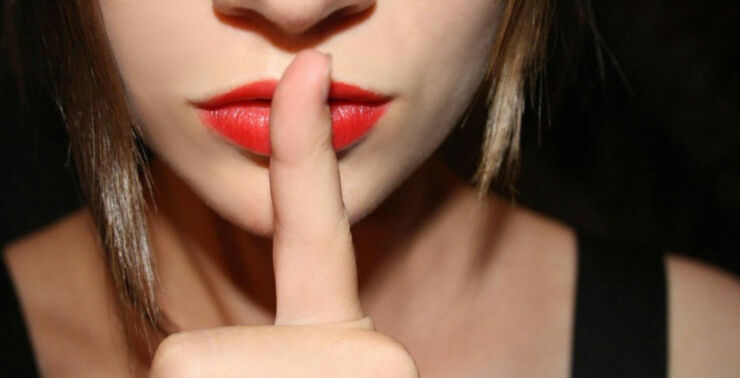 Then things get really messed up as Carly, the sister-in-law, comes into the picture and meets up with Zack and Jenny for the "girl's weekend."
(10:08am) 1/17/2015: PI is posted down the street waiting for her vehicle to pull out with Carly. She woke up about 10 minutes ago and I'm about to cook her breakfast. Carly is showing up a little earlier today at around 10:30am so I'm cooking her breakfast too. Can't believe I'm wasting my shit on these people but you do what you gotta do to keep everything under wraps. I have another meeting with the divorce lawyer today at 1pm.

(10:29am) 1/17/2015: People calling this fake, divorce attorneys are open on Friday evenings, you can find one through online databases. Also, PIs have flexible hours just because of the type of work they do so I hired one quickly since it was urgent. If you still think it's fake, fuck off, I don't need your shit when I'm going through this tough time.

(10:40am) 1/17/2015: Carly has arrived. They're both eating breakfast while I'm watching TV and on my computer. Once they pull out, the PI will begin tailgating.

(11:50am) 1/17/2015: They left a bit later than they should have (11am). They got caught up chit chatting and occasionally talking to me. Private Investigator is tailing them now. He's got a camera that zooms in and takes high quality pics from ridiculously far away, an assortment of high quality dash cams, and handheld recorders.

(12:02pm) 1/17/2015: The PI will be sending me live updates and I can view one of his cameras on my computer, sort of like a live stream. I'll post a few details here but the main parts will be posted after the investigation in an update on r/relationships on Monday/Tuesday. I'll link the post here so you all can check it out when it's up.

(12:03pm) 1/17/2015: She is not heading to the place she told me she was going. Jenny is driving. This doesn't look good.

(12:14pm) 1/17/2015: Carly got dropped off at Starbucks. Jenny took the car and left the shopping center. Don't know where she's headed. PI is 10/10 with these updates and live cam.

(12:19pm) 1/17/2015: PI is tailing Jenny. She's making sporadic turns left and right ultimately leading to nowhere. She doesn't know he's following because he's very far away, I think she's playing it safe.

(12:24pm) 1/17/2015: Divorce attorney and I rescheduled for Monday morning at 7am. I'll hit the divorce attorney, then go to work.

(12:26pm) 1/17/2015: Jenny has circled back to the shopping center. She's parked an abnormal distance from the Starbucks and is texting someone. It's probably Carly since they're both on their phones. Carly is texting as seen through the Starbucks window, Jenny is texting in her car at the shopping center.

(12:30pm) 1/17/2015: A man walked into Starbucks and is sitting next to Carly. Jenny has parked closer to the Starbucks, seemingly waiting for Carly to come out. The man could either be:

A stranger trying to hit on Carly
A random person sitting next to her since the seats are close to full
Zack or her own affair partner.

(12:38pm) 1/17/2015: The man left the Starbucks and headed on his way. Carly and Jenny have regrouped in the car. They've been talking for the past few minutes, no movement. Carly seems to be on edge, she keeps looking out the window. They know something we don't. This is intense.

(12:48pm) 1/17/2015: Still in the car...

(12:56pm) 1/17/2015: Still in the car. The PI is hundreds of yards away zoomed in on his equipment. He is not even in the same shopping center as them. He has slightly tinted windows so it would be hard for them to see him.

(1:02pm) 1/17/2015: They've pulled out of the shopping center, PI is tailing. Don't know where they're headed.

(1:15pm) 1/17/2015: Still driving. There's a bit of traffic so they haven't gone too far.

(1:23pm) 1/17/2015: Carly has been dropped off at a hotel. The hotel is a decent one, not a rusty motel but not crazy Vegas quality either. It's the common ones you see around like Hiltion, Hampton Inn, etc. Jenny is in the parking lot.

(1:26pm) 1/17/2015: Jenny has left the car and followed Carly into the hotel. They're either:

Going for food or
Meeting up with their partners

(1:27pm) 1/17/2015: PI thinks judging by the way they're moving, they won't be in there for long. This hotel has an iHop, Subway, Pizza Hut and a few other restaurants. They're most likely in for food.

(1:30pm) 1/17/2015: The PI is heading into the hotel to see what's up. I have to take a #2, so sorry, I'll update when I get back (10-15 mins).
At this point in the story a Redditor, IndianaClones, posted the following comment which pretty much summed up what anyone who was following the story was feeling.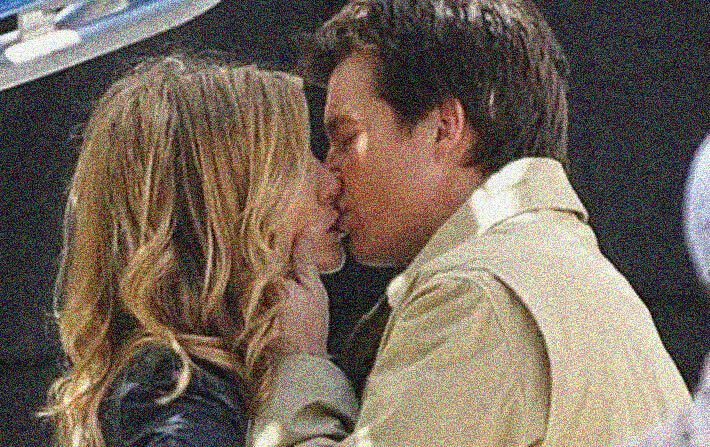 But back to the story. The PI gets a shot of Jenny kissing Zack, so the cheating is confirmed. But then there's a near catastrophe as Carly texts the husband's brother to tell him about Jenny.
(2:31pm) 1/17/2015: FUCK. Carly texted my brother about Jenny. So my brother knows, Carly knows, I know. They didn't know I knew, so my brother just told me (text). I need them both to shut up about this and I need to act surprised when one of them call me. In the last 15 minutes everything has come crashing through the roof.

IF JENNY FINDS OUT I KNOW, THIS IS WHOLE EVIDENCE COLLECTING THING IS RUINED. I need a way to tell them to shut up without giving away what I'm doing. Advice guys pls I'm counting on you all.

Ok, to sum it up:

Carly thought they were going on a girls weekend. I don't know what was going on in the Starbucks, maybe Carly wanted a drink or something. I don't know who talked to Carly. They made some weird turns most likely out of suspicion I was following. They grabbed a bite at the hotel. Jenny sprinted to the car because she was excited or they were messing around. Jenny showed Carly where she'd be for safety in case Jenny never replied again, then she dropped of Carly at the hotel room they're sharing. Jenny then went back to the flat and met up with Zack. They are inside. PI doesn't know what to do next. Stakeout, or go to the hotel, or call it off for the day. This is what I think happened.

The case is ruined if Jenny finds out because I'll ruin my oppurtunity to get even more evidence. I'll be stuck with the video of her entering and the quick entering kiss. I want more. I have this PI guy scheduled till Monday, might as well use it up.

(2:41) 1/17/2015: My head is spinning. This is too much information for 30 minutes. I can't deal.
Carly texted my brother Jenny is cheating. My brother texted me. I cannot have them tell Jenny I know because it'll ruin my opportunity to collect even more evidence to truly cement my case. I'm not sure if a quick kiss and entering a house will suffice the infidelity clause. She might be able to play it off as a friendly greeting. The PI is scheduled till Monday, so I've got more time to collect evidence if my bro and Carly keep their mouths shut.

(2:54) 1/17/2015: Welp, I'm gonna eat lunch. I'll be reading replies while I eat but I won't be typing. The PI is staking out Jenny and Zack's place. There will still be juicy updates if they leave the house I'm thinking so stay tuned I guess. I'm at a loss for words. The pleasure of our love lasted a few years, the pain that came of this will last a lifetime. I'll post some more updates in 10-15 mins.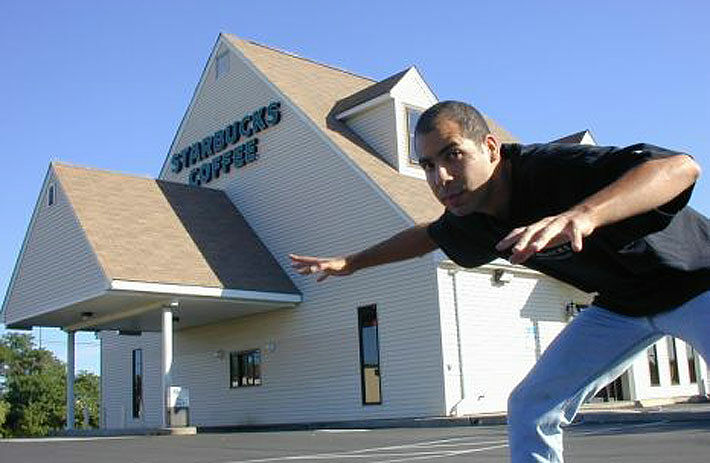 Then things take a bizarre twist as the stranger from Starbucks (remember him?) actually turns out to be a playa in this here drama. Oh my.
(3:51pm) 1/17/2015: Remember the guy that met up with Carly in Starbucks? He just got into the car that Zack and Jenny are in. They're all sitting together discussing something. Things are heating up again. I'll post proof later on I'm trying to follow the situation now. It's escalating quickly just like earlier.

(3:55pm) 1/17/2015: They've pulled out of the shopping center, PI is tailing.

(4:04pm) 1/17/2015: They have arrived at the hotel. Zack, Jenny, and stranger are heading into the hotel, Carly is inside the hotel somewhere. The stranger is probably the person Carly is having an affair with i'm guessing. If the stranger was a hitman, I'd think he'd be a bit taller or muscular. He looks like an average guy, although he's fairly short. Not sure how the PI can go about following without looking suspicious.

(4:11pm) 1/17/2015: My PI followed them into the lobby, Jenny picked up a room key and all 3 of them headed for the elevator. We're essentially blind right now, we don't know what's going on in the hotel room(s). PI want's to know if he should stakeout the hotel or if we should call it a day? It seems like they'll spend the rest of the day in the hotel and they'll also sleep together there.

I think Carly was trying to portray Jenny as the only person who was cheating, that's why she texted my bro right away. I think now if Jenny rats out Carly, Carly will deny it and say Jenny is just saying that because she was caught cheating. Once again, my head is spinning.

(4:16pm) 1/17/2015: Okay, so essentially all four of them are inside the hotel doing something, most likely having sex. The thought of my wife having sex with another man makes me want to puke, but I'm coping. There is no way for my PI to get upstairs in the hotel or to find out what's going on in there. He'll stake out the hotel for a few more hours before heading home.

(4:28pm) 1/17/2015: Jenny just texted me that Carly is cheating.................. I actually don't know where to go from here.

(4:41pm) 1/17/2015: Still not sure what I should reply to Jenny. What should I say? My life is being destroyed here :/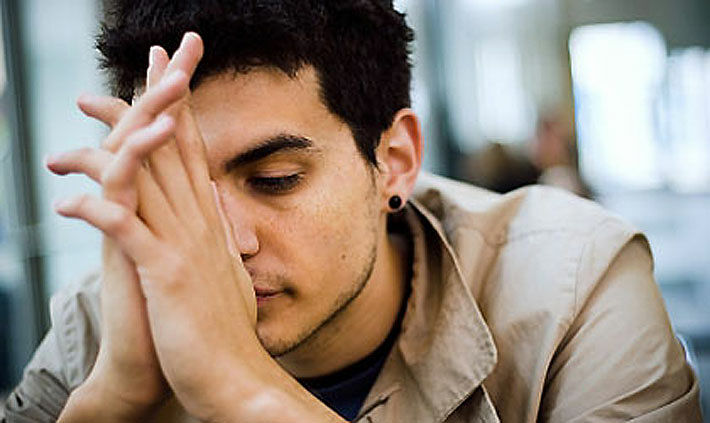 The private investigators are still watching the hotel, not much more is going on. The girls both stayed the night, they come down in the morning looking hungover.
The husband is feeling pretty devastated and waiting for Jenny and Carly to return from their dirty weekend. People on Reddit are voicing their disbelief in the whole situation and story.
The husband then breaks the news to his brother.
(11:11) 1/18/2015: Welp, I've learned my brother is not very good in a crisis. When he arrived, we ate and I told him about the whole cheating situation and how I have video. I showed him a screenshot of Jenny kissing Zack and Carly talking to the stranger at Starbucks. I showed him them hung over at the hotel, the texts, etc. He started to freak out. I was afraid he was gonna burn my house down. It took me a good 10 minutes to get him under control. But, he was suprisingly amazingly calm afterwards. It was like he had a short breakdown then went back to his normal state.

We talked over options and decided that we would each act like we didn't know about our spouses cheating, like we were clueless. So I'll act like my brother and Carly never said anything about Jenny, and my brother will act like I haven't told him about Carly. It may or may not work, but we're doing this to keep our spouses under control. The last thing we'd want is our spouses to come home and have a simultaneous freak out trying to damage-control.

During the meeting, the PI texted me that they had gone down for food and all four of them were sitting at a table outside a restaurant. Jenny clearly had on male sunglasses, one of the guys brought it with them for their hangover and probably lent it to her. Either way, it was clear they were all in pain from their hangovers, except for the stranger. He seemed completely normal. They had their meal, and went back up to the hotel room.

I'm not sure why they didn't use room service, maybe it's because it's so expensive. My brother and I watched them eating at the hotel. He just stared in horror, I guess realizing that his marriage was over. He cried his eyes out afterwards, I felt so bad for him. I made sure I wouldn't cry, I would not let my emotions get the best of me and cloud my decision making. As of now, they are back up in their hotel rooms, I expect them to leave the hotel in an hour pr two, not much to do there all day other than hang out and.....have sex.

Jenny texted my brother "hey" last night at 1:19am, that's it. He didn't reply to her. Carly has not texted him yet. My brother is still here, calm and collected, watching TV as I use my computer. He doesn't know about this Reddit post, not sure if I should tell him about it.

Now, me and my brother are waiting for them to make some moves, hopefully leave the hotel and show public displays of affection to cement our divorce cases. We still aren't 100% sure Carly cheated at all, no picture or video proof other than her talking to a guy at Starbucks. Just a few more pictures and videos and we can stop this madness and get on with our divorce cases. He's finding a lawyer tomorrow and will meet with one sometime this week. The mood in this house is so sad, I don't like it one bit. Might have to take a walk or something.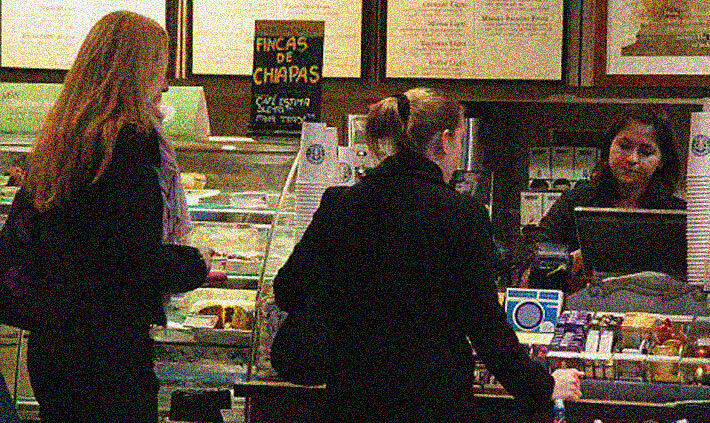 The girls leave the hotel and head to a Starbucks, before heading back to the hotel to pick up some stuff and then they head home.
(3:46pm) 1/18/2015: They're pulling up to the house, they're almost on the street. ~2 minutes away. Any replies to comments will be made through my phone, can't update posts through mobile. I'll update you guys after everything goes down, it'll be a while. Bracing myself.

Damnnit they were supposed to come home at night when I was gone. They're here. brb.

(5:49) 1/18/2015: Shit is going down. Nothing physical though. I can't type for more than a minute or two, but it isn't great. Yelling, anger, sadness, crying, a ton of crying, pleading, explaining, contradicting. This isn't a great place to be right now. I'll update when I'm at my buddy's house, it'll be a while. Sorry I couldn't update sooner. Nobody is hurt at all. You guys are having a great time reading I bet, this is the worst time of my life

(5:51) 1/18/2015: Jenny is using the bathroom. I'll quickly say the next update that I post at my friends house will be lengthy. And not very good. It went more or less as I expected. The lies I've been told in the past 2 hours, the lies.

I have to get out of here, it isn't pleasant.

A huge part of my life is falling apart around me. I'll find a way to cope, I'm not a bitch, I can get through this. So can my brother. I'll update as soon as I can.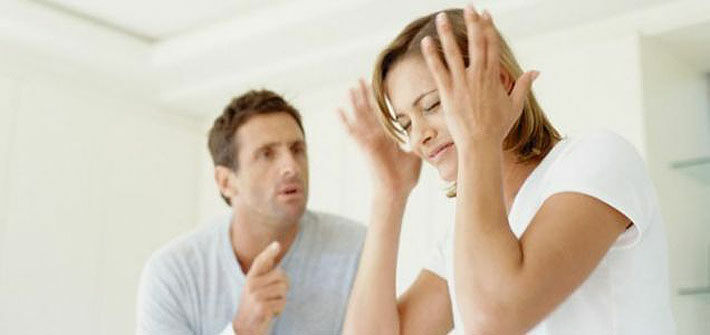 Then came part three where the husband revealed what happened when they came home. After some back and forth and elaborate stories and avoidance Jenny admitted to cheating and having sex with Zack, but Carly didn't cheat.
So, from what they told me, Jenny had sex, Carly did not but was going to. I don't know what to believe. Jenny again, hugged me and sobbed into my chest, ruining my shirt. Carly cried, but didn't approach her husband.
Jenny tries to make things up with her husband, but he's having none of it and is now getting a divorce, while his brother and Carly will probably stay together. "TL;DR: She cheated, Carly got cold feet and didn't cheat, I'm getting a divorce, my brother may not be." runs an update at the bottom of part three.
You can read the entire saga in parts one, two, and three. And, because this is Reddit, someone made a movie poster for the gripping story and also a hilarious trailer too using Breaking Bad footage. See the poster below and the trailer is at the very top of this post.
Whether this elaborate story is true or not, it's the best soap opera you're going to get all year.