Indian Teenager Has An Unbelievable 232 Teeth Removed From His Mouth
If you think you've got dental problems, it's nothing compared to this poor guy. Indian doctors had to remove 232 teeth from Ashik Gavai which had grown due to a rare benign tumor that affects the upper jaw and creates lots of teeth.
After a seven-hour operation doctors removed the unnecessary pearlies leaving him with 28, so his mouth no longer resembled that of a shark. Regarding the tumor the BBC quotes one of the doctors, Dr Dhiware, as saying:
At first, we couldn't cut it out so we had to use the basic chisel and hammer to take it out.

Once we opened it, little pearl-like teeth started coming out, one-by-one. Initially, we were collecting them, they were really like small white pearls. But then we started to get tired. We counted 232 teeth.
Nice. You can see those small white pearls below.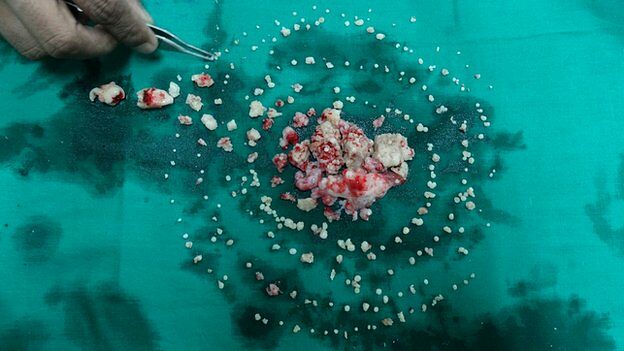 via BBC