Kid Makes The Most Of His Moment By Going Absolutely Nuts At A Baseball Game
Once you watch this Vine, that's it, you can't stop watching it. It features a kid at a baseball game who suddenly notices the camera's on him and starts flipping out. Lifting his top, sticking out his tongue and thrusting his pelvis in a manic and rather frightening way.
It was uploaded to Vine by user Rayven Tirado a few days ago with the text "Made the most of his moment. Never change Miami. #goodlucktoyourmother" Yeah, never change you little maniac.
Once it hit the web people couldn't get enough of it. And couldn't get enough of his freaky appearance either.
Funny & kinda creepy at the same time. Man-child or Child-man. & where'd he learn those moves? #goodlucktoyourmother
Reddit were particularly unkind.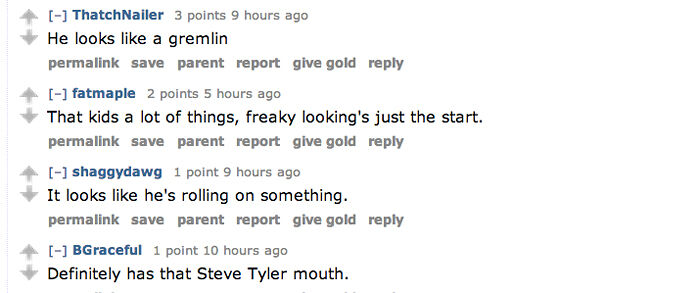 Anyway, enjoy the Vine. One day too you might be as happy as this kid was for those brief few moments.