Koko The Gorilla Is Super Excited When She Gets To Adopt Two Adorable Kittens
Koko the gorilla lives in Woodside, California and she can talk to humans. Honest. She is widely known in the scientific community for her extensive knowledge of what's known as "Gorilla Sign Language" (GSL), a modified version of American Sign Language (ASL) taught to her by trainer Francine Patterson.
She's also known for meeting Robin Williams back in 2001 and of her sad reaction when told of his death.
But while the passing of Williams was obviously upsetting for her, something that's brought her great joy is something that brings most humans joy: kittens.
For her 44th birthday the broody lowland gorilla received a visit from a litter of kittens. Not only did the visit bring her a lot of happiness but she came away from it keeping two of them. One of them, a little grey one, Koko became very attached to while another one, colored black and gold, got very attached to her.
After spending time with them Koko made the sign for "cat" and "baby" indicating that she wanted to adopt them, which is exactly what happened. They're named Ms. Gray and Ms. Black.
Despite her huge size and strength Koko showed nothing but affection for the tiny kittens, nurturing them, enjoying their personalities—and in turn it has made Koko very happy as she appears to be signing more than ever (incredibly she is able to understand more than 1,000 signs).
It's an adorable combination and since Koko originally adopted them nearly a year ago the kittens have grown into cats, and Koko has continued to relish their company and build a relationship with them.
You can check out a video of the cats development at the bottom of this post. And if you would like to donate to the Gorilla Foundation of which Koko is a part of head here.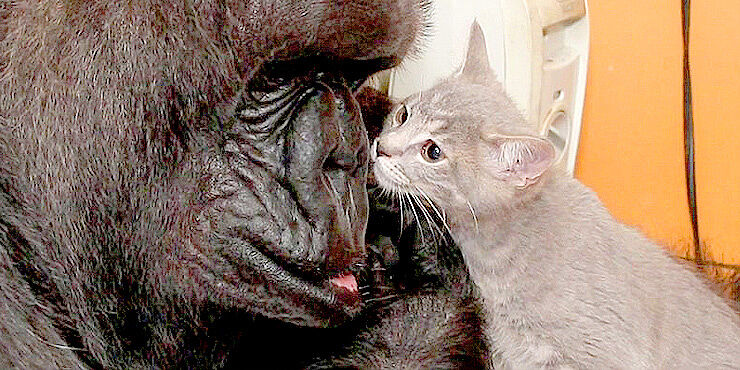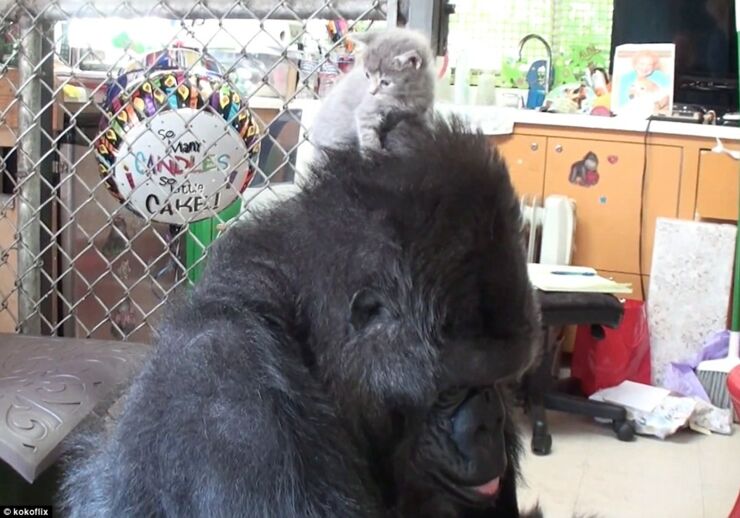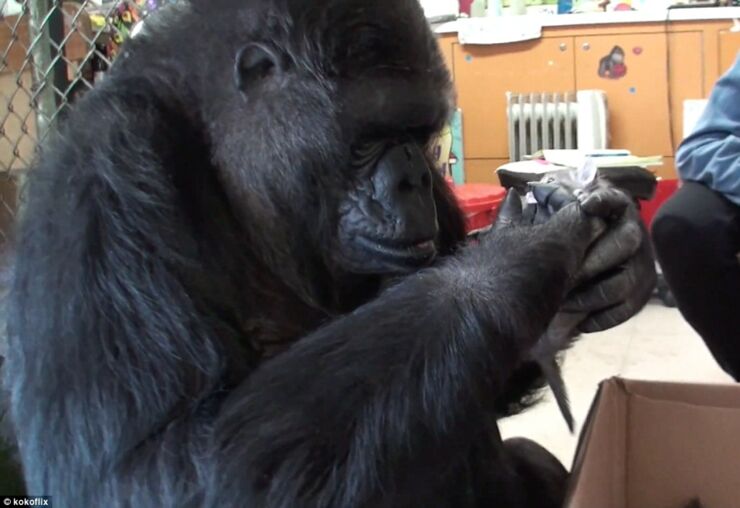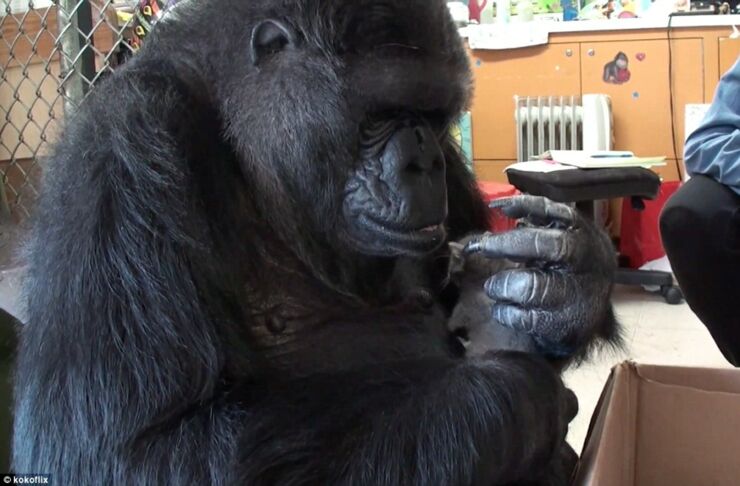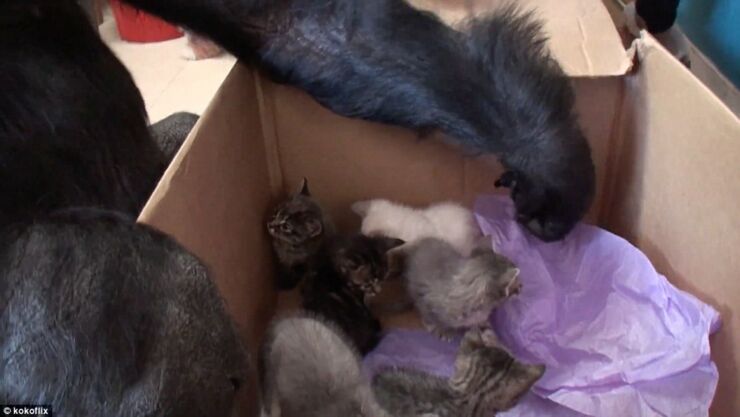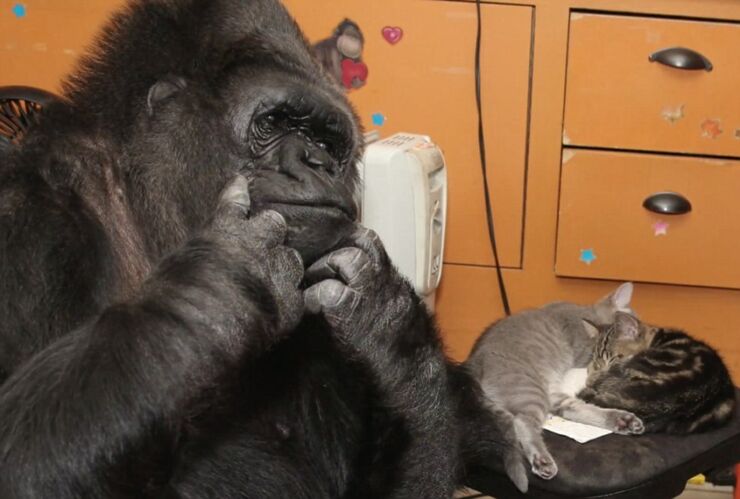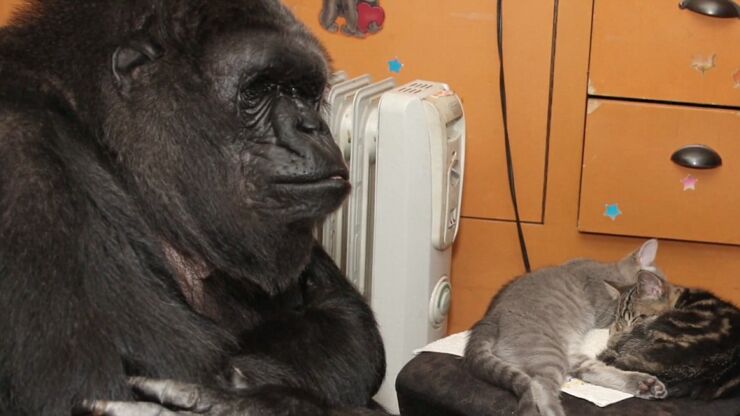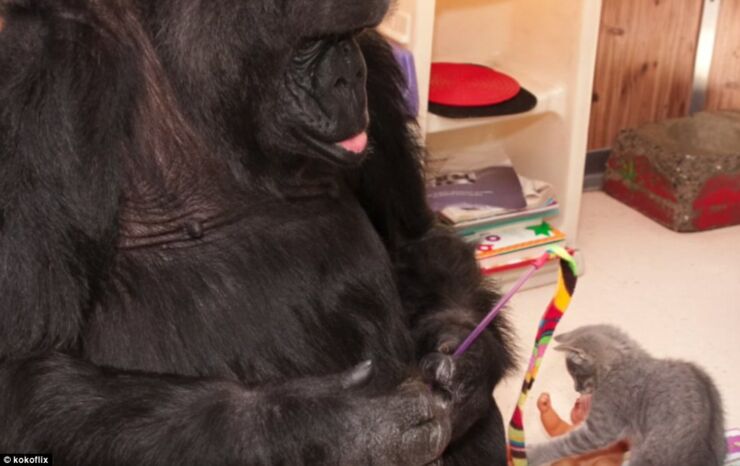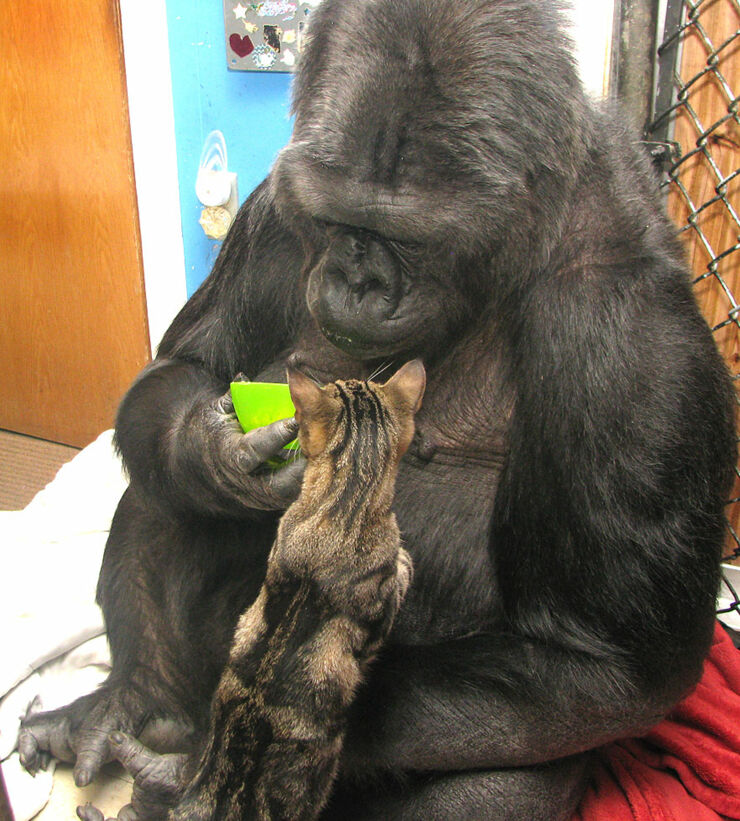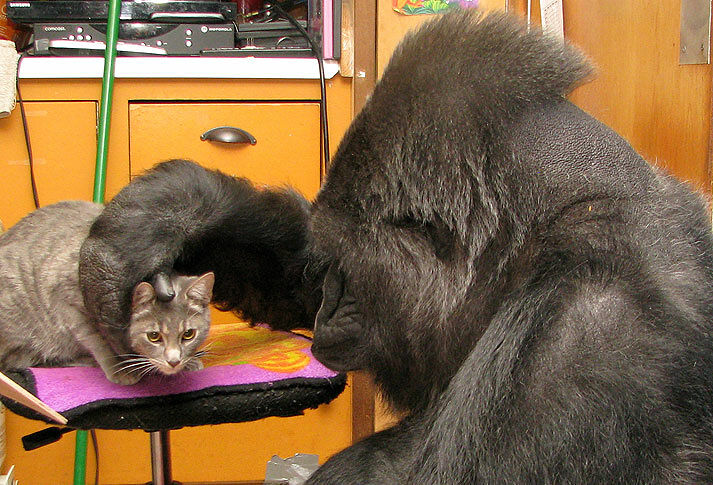 Photographer: Ron Cohn
a