Adorable Shelter Dogs' Quirky Photo Booth Pictures Help Them To Find A Forever Home
It's all about personality, even if you are a canine. To quote Pulp Fiction's Jules Winnfield "a dog's got personality, personality goes a long way." The Humane Society of Utah, who look after and provide shelter and new homes to homeless animals, have come up with a brilliant way to showcase those personalities.
It involves photographing their adorable mutts in a photo booth. Guinnevere Shuster is the photographer who takes the images and it was started with the idea that it would cast the shelter dogs in a positive light to help them get adopted.
The images show the dogs licking their chops, sniffing out the camera, and catching snacks mid-flight. "I'm always trying to imagine better ways to market the shelter animals and make them appeal to the public." Shuster told The Daily Mail. "This photo shoot showcases their great personalities and is a much better way of presenting them as opposed to the sad dog behind the metal bars. Some dogs can be a handful but it's a lot of fun. It's just me and the dog in the studio so they can't get distracted. I use a lot of treats and some funny noises I've learned get the dogs' attention."
If you want to adopt a dog (or cat) or donate you can check out the Humane Society of Utah's website, where they have full profiles of the animals.
About 6 to 8 million cats and dogs enter shelters in the U.S. every year. Sadly, only half of them get a chance at a new, loving home.
Take a look below at some of our favorite dogs along with their current adoption status and some adorable personality descriptions from the The Humane Society of Utah Facebook page.
Kenai - Adopted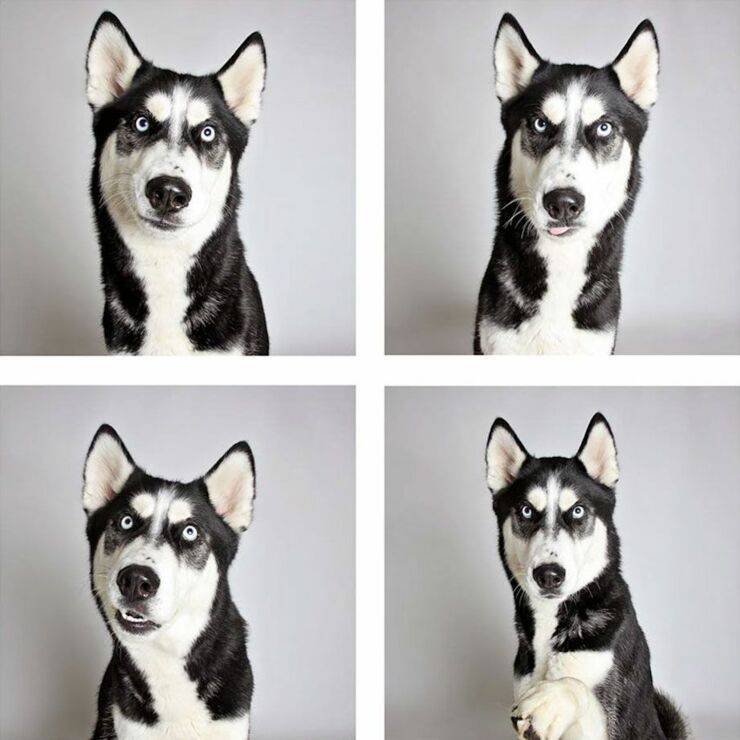 No Kenai isn't secretly judging you... he just has funny brows! This comical looking-year-old, Husky is tons of fun and then some. He already knows a couple commands, gets along great with other dogs and kids but isn't a fan of cats. True to his breed Kenai will need ample daily exercise to keep him happy and healthy.
Jack - Adopted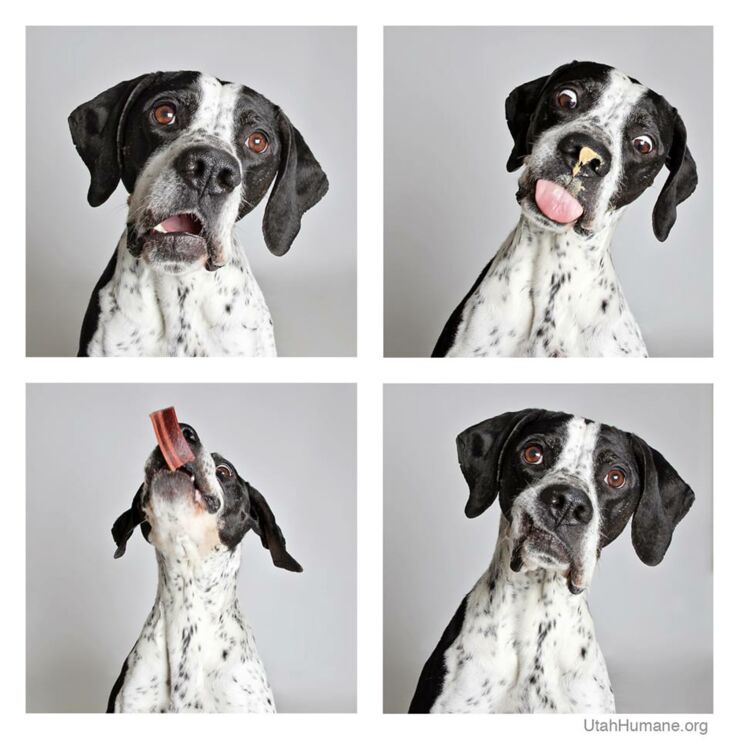 Does your sweet tooth have you worried about February 14th? You're not alone! Jack, the single and ready to mingle seven-year-old Pointer mix, loves treats too! After transferring to The Humane Society of Utah from another shelter, this Gent is upping his dating game. Aged to perfection and perfectly fit, Jack can still master any dating app or site from Tinder to Match.com and is seriously eager to please.
Roxy - Adopted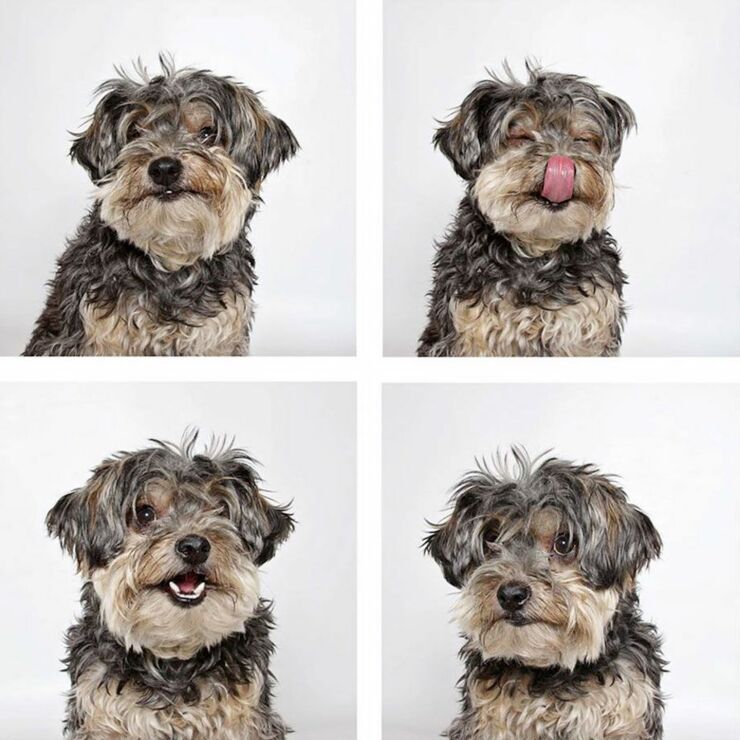 Yorkie, Poodle, Snoodle who knows? Whatever Roxy is, she certainly is adorable! This five year princess expects the very best, daily walks, park visits, soft beds and plenty of fluffy toys to play with. Roxy does well with other dogs, is house trained but needs a mature household that will devote all their attention to their K-9 kids.
Abby - Adopted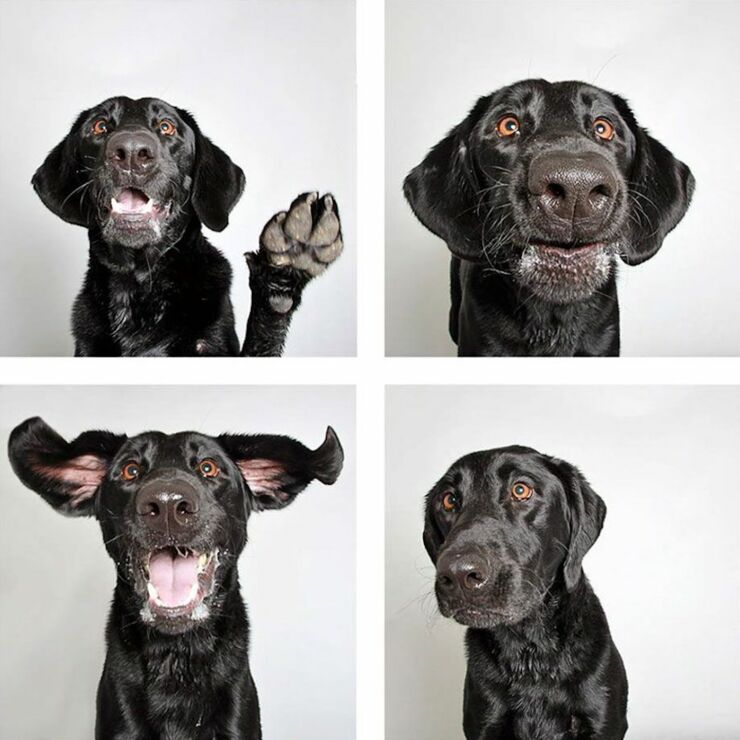 Do you dream of visiting Never Land, but can't quite take the leap? It's probably because you need a Nana, to help get you there! We don't have any Nanas... however we do have Abby the 3 year old, Lab blend. With a grandiose personality, this lovely lady would be a welcomed addition to any family! Abby transferred from another shelter, we are told she's good with other dogs her size and energy level, house trained and adores children.
Dug - Adopted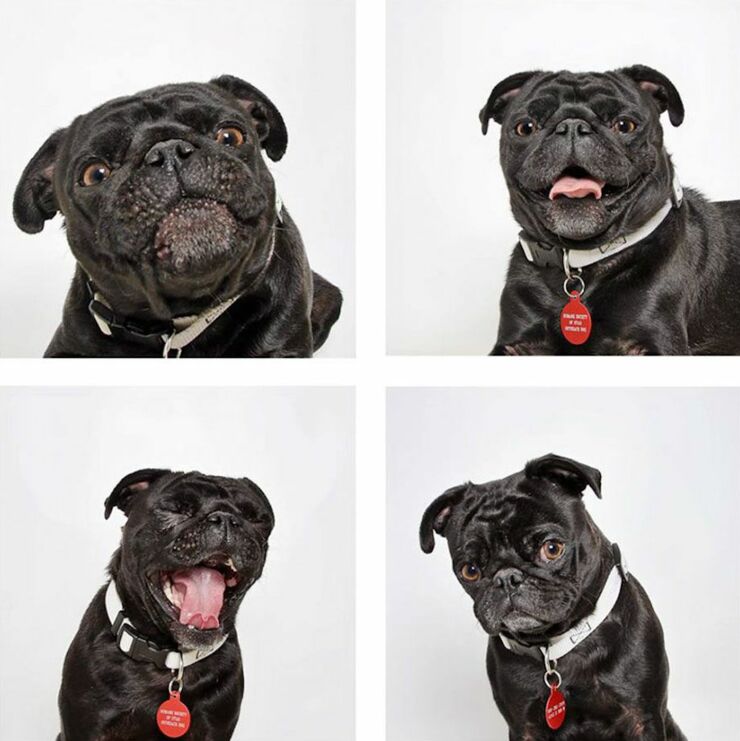 Dug the Shelter Pug isn't looking for internet fame, just a home of his very own! At a year old, this little fella has a lot going for him. He is house trained, good with kids and other dogs! Dug loves a good conversation and he'll tell you all about his day. He would love daily walks and snuggle time every night.
Floyd - Adopted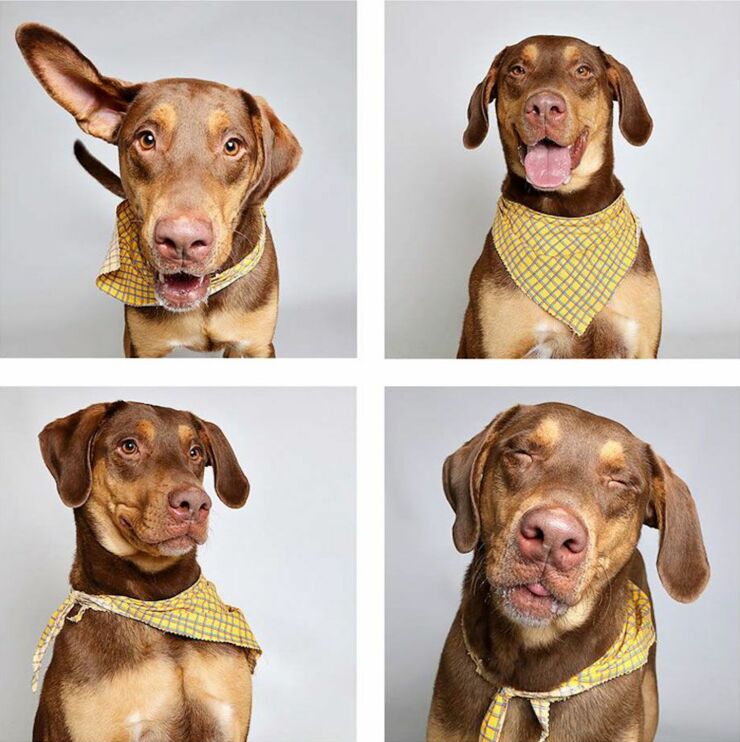 Were you the crazy and wild kid who refused to grow up in college? Looking to find your youth again? Meet Floyd, full of vibrant, goofy energy Floyd will surely keep you on your toes, laughing every minute of the day! Floyd is a one and half year old Doberman Pinscher and Lab blend. He is really smart and would love a life partner that will engage his mind and body everyday to keep him on his best behavior.
Bit O' Honey - Adopted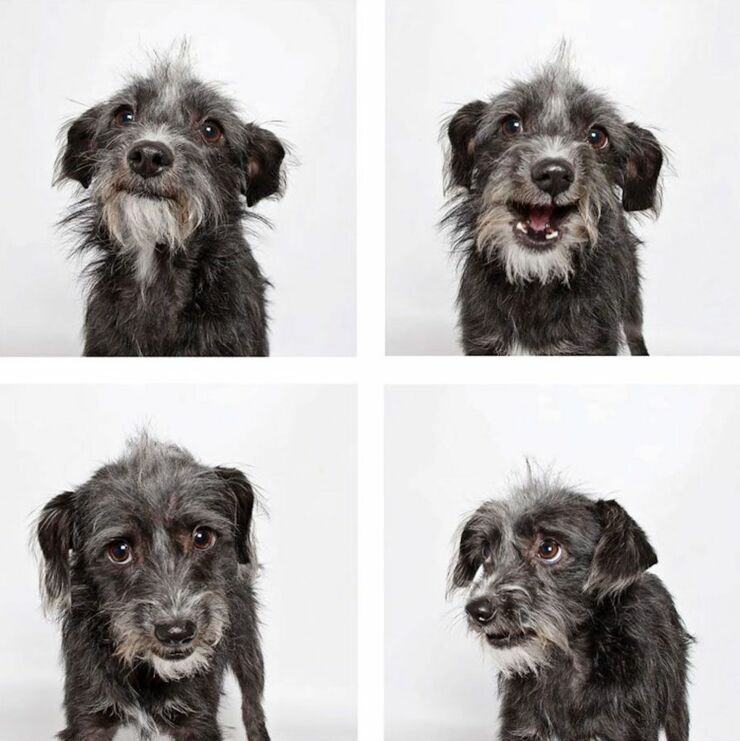 Sugar, spice and everything nice... oh, and don't forget the Bit O' Honey! Really, Bit O' Honey is one of the sweetest little pups you'll meet at The Humane Society of Utah. This year old, Border terrier mix is getting her second chance after transferring from an overcrowded shelter. Bit O' Honey LOVES everyone, she is good with other dogs, walks well on a leash but also loves being held.
Jack - Adopted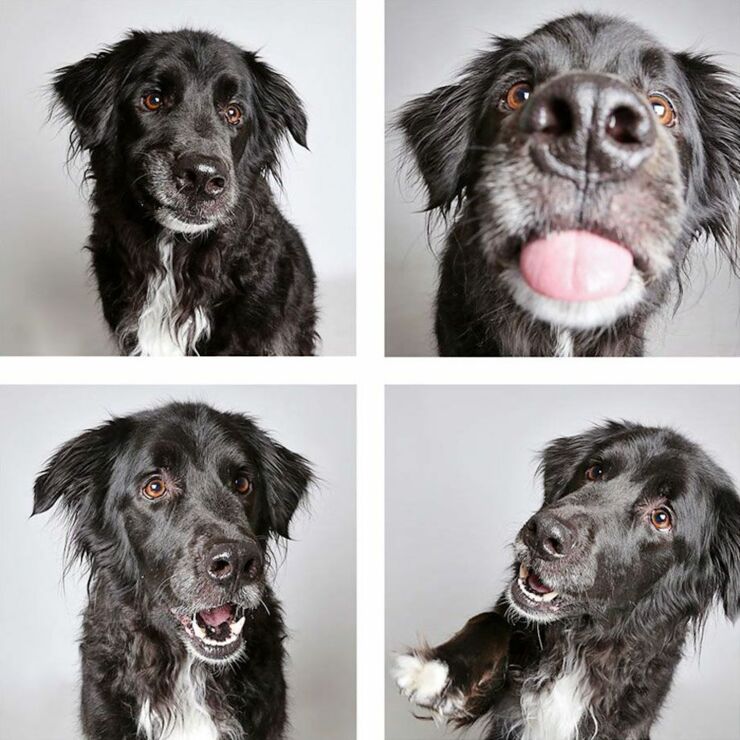 Are you looking for the perfect family dog? Look no further, Jack is it! This one of a kind and amazing pup gets along well with other dogs, kids, and yes even cats. What could seal the deal? How about house trained... walks well on a leash... knows his basic commands! Oh, did we mention at five years old he's mellow enough to just hang with the fam but in great shape and can keep up with the most active of families?
Angel - Adopted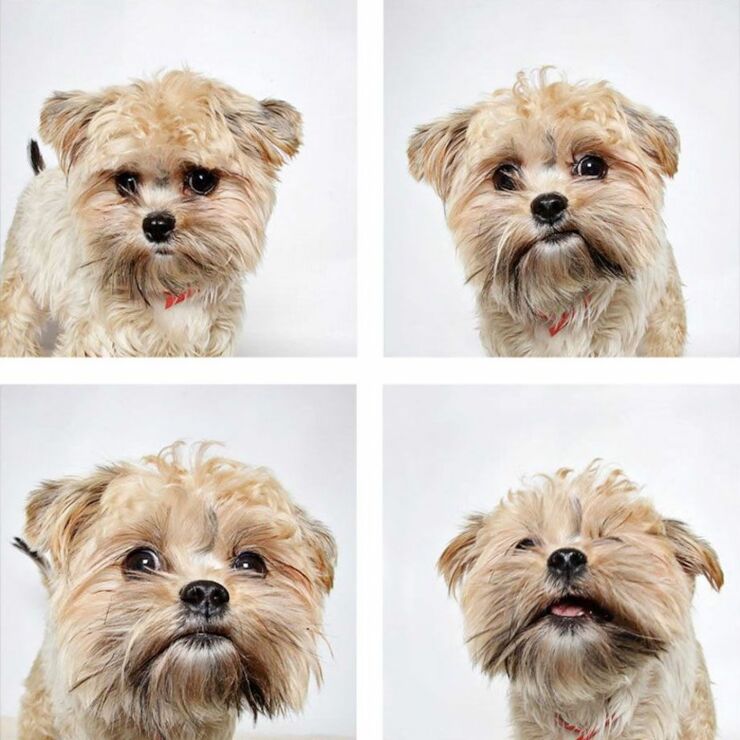 No, Angel did not walk off the set the new Star Wars movie... all this adorableness really does exist! Angel, the year old Brussels griffon Yorkie mix, is available for adoption at The Humane Society of Utah. Angel gets along well with cats, dogs and loves to play with fluffy toys. She's an active gal that isn't house trained yet but a solid routine and crate can help remedy that.
Rosco - Looking For Adoption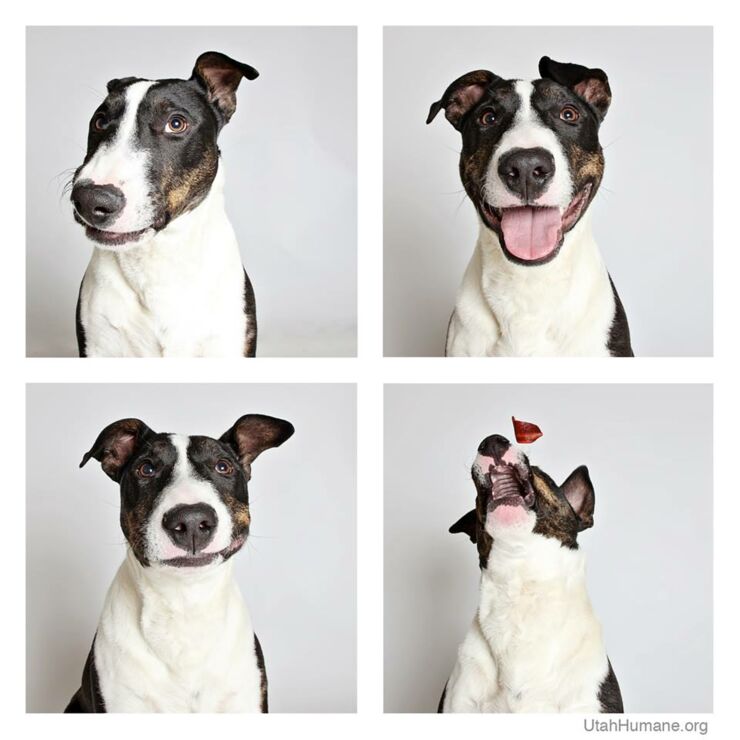 What's that you say... more puppy play time? Okay, meet Rosco the 6 month old, Bull Terrier mix! With more energy than a jet fueled pack and a goofy streak, the pup is looking for a family that can keep up. With a bit of a stubborn streak (typical bull terrier), Rosco will need a gentle but firm leader to show him the ropes. When Rosco isn't running in circles or chasing fluffy toys, he's eager to learn in exchange for a tasty treat. He did learn how to sit pretty quick!
Ranger - Adopted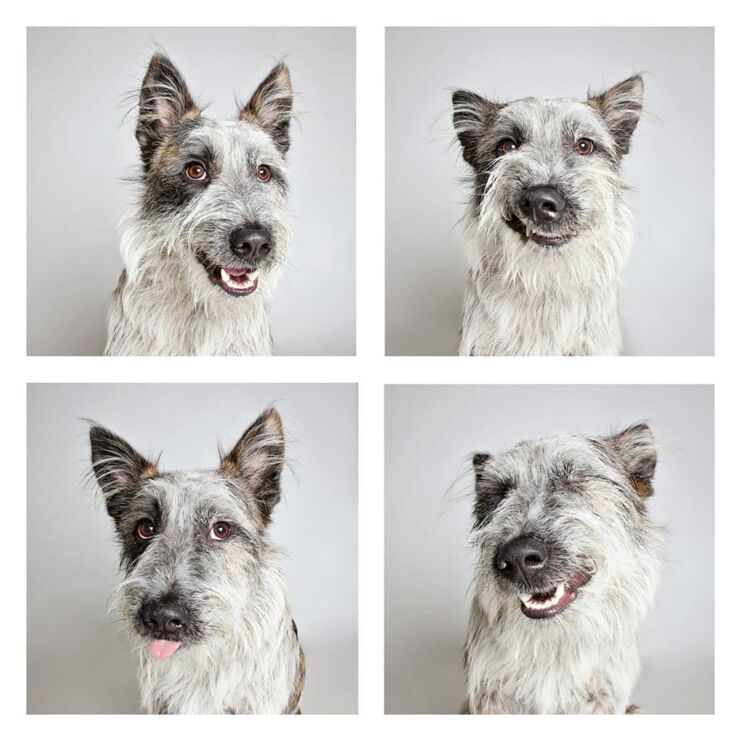 Exceptionally smart, check... loyal, check, eye-catching... yes sir! We can't believe Ranger, the eight-month-old mixed breed pup, hasn't been adopted yet. This friendly boy will gladly follow you around or participate in whatever you are doing! Ranger is eager to continue learning, he already knows a few commands. He is a real people pleaser and is already house trained.
Artimus - Looking For Adoption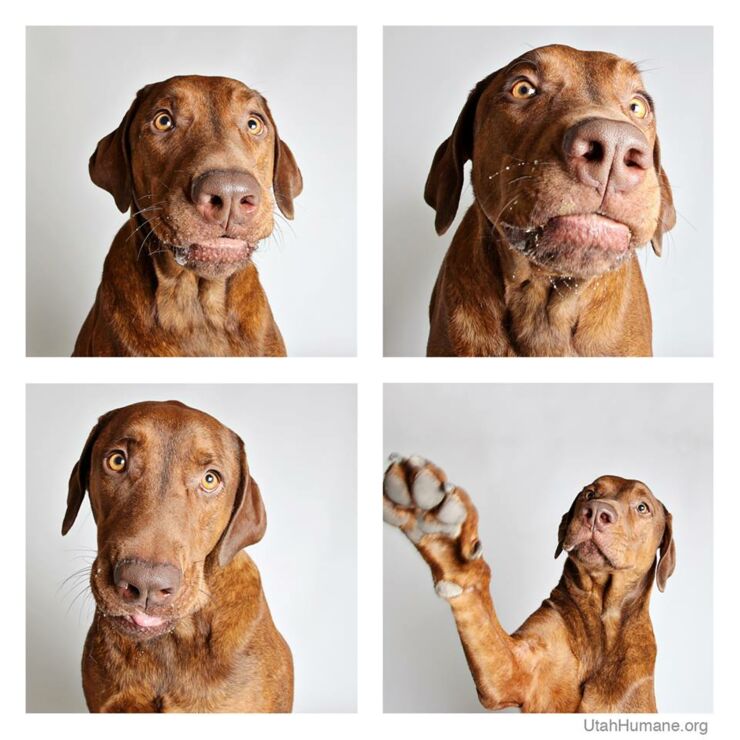 Are you looking for a Hollywood hunk that is a little rough around the edges but loyal, ridiculously strong and irresistibly attractive... kind of like Tom Hardy? Better come meet Artimus. This is the type of boy you'd want at your side after the collapse of civilization or in everyday life. We're told Artimus is a three-year-old Doberman Rhodesian ridgeback mix, he's a big boy at 100 lbs.
Charlie – Adopted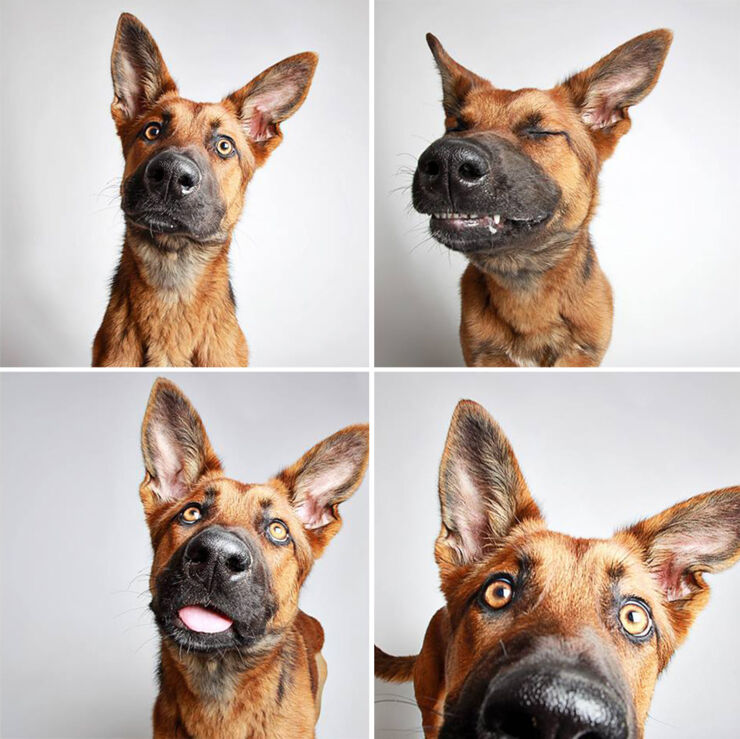 Looking for a pup with a "Can do" attitude, always up for an adventure and ready to be your action sidekick…Then CHARLIE is the pup for you! CHARLIE is a Tripod (missing one of his hind legs) but he does't let that slow him down one bit! He'll gladly protect you from all the squeaky toys and hang right by your side.
Buddy - Looking For Adoption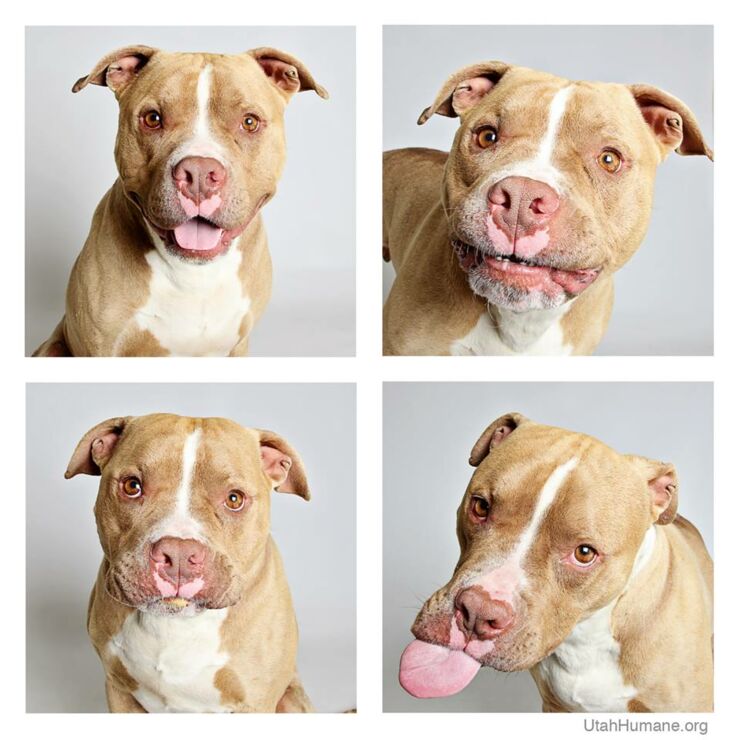 Buddy wears his heart on his nose... no, really he has the most adorable heart outline around his nose! Nothing but pure sweetness when it comes to this boy. Buddy wants to be everyone's friend! One walk through our adoption's lobby and this boy will greet every person in sight, with a wagging tail and cheek to cheek smile. Buddy is just two-years-old, he transferred from another shelter so his history is a mystery. He is an active boy, who gets along well with his kennel roommates.
Rusty - Looking For Adoption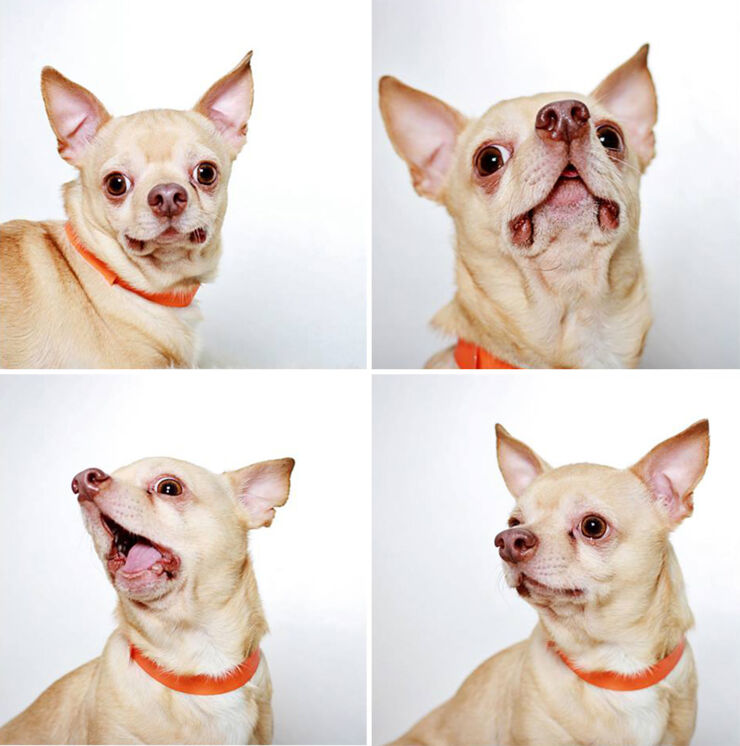 Look at this little love! Rusty the 13 year old Chihuahua came to The Humane Society of Utah with 13 year old Jasmine, and together they make the most adorable pair. We'd love for these two to get adopted together, so we need your help.
Sally – Adopted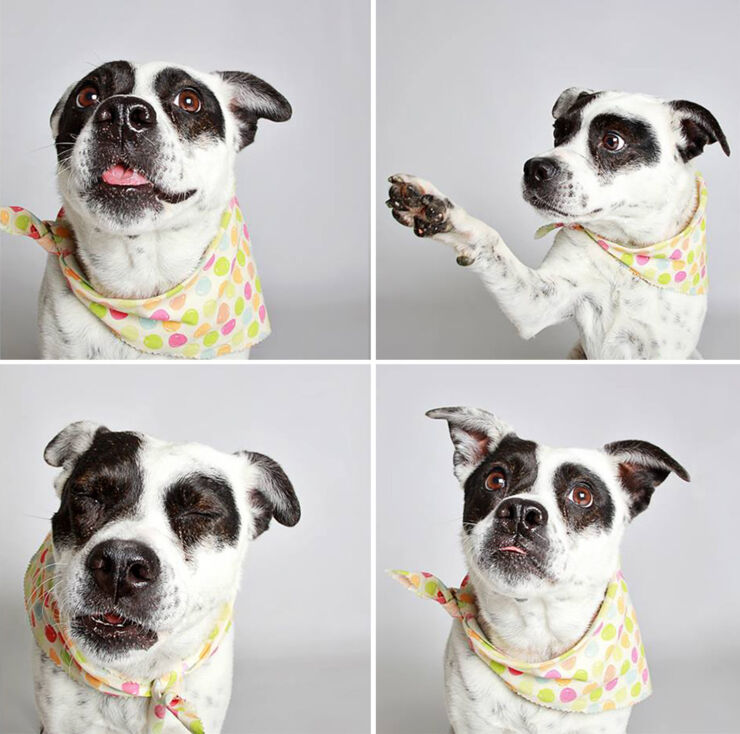 Are you a straight-A student, always finishing at the top of your class… the first to blurt out all the answers while watching Jeopardy!? Well, we have just the smarty-pants pup to keep you on your toes! Sally may come off a little shy and reserved but once she realizes you have the intellect to keep up, you'll have a best friend for life.
Roxy - Looking For Adoption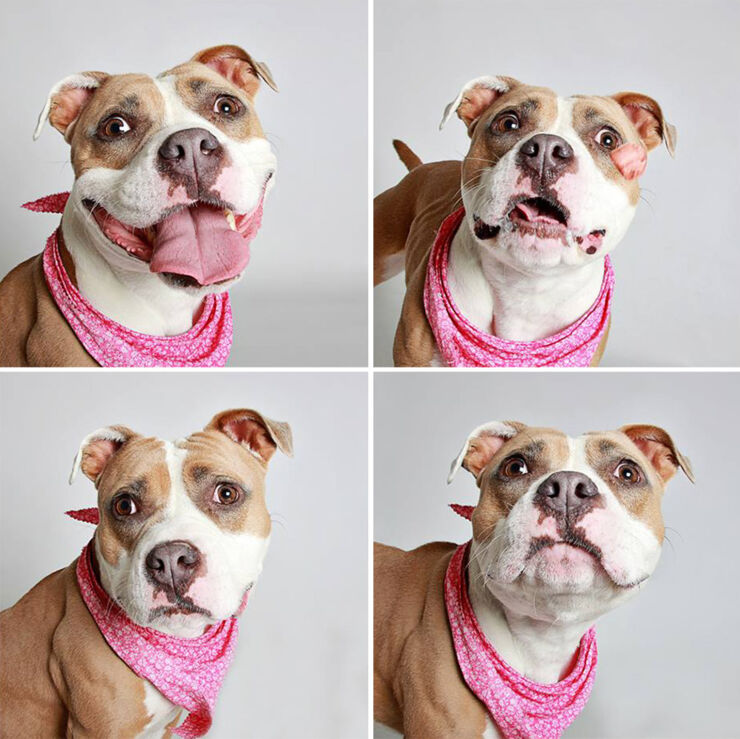 Take one look at this precious piglet and tell us she isn't one of the cutest googly-eyed creatures you've ever seen! Roxy the princess piglet… err we mean Staffordshire Bull Terrier mix is only a year and half old and is looking for a life time of love. Roxy is house trained and working on learning her basic commands like sit and down.
Holly – Adopted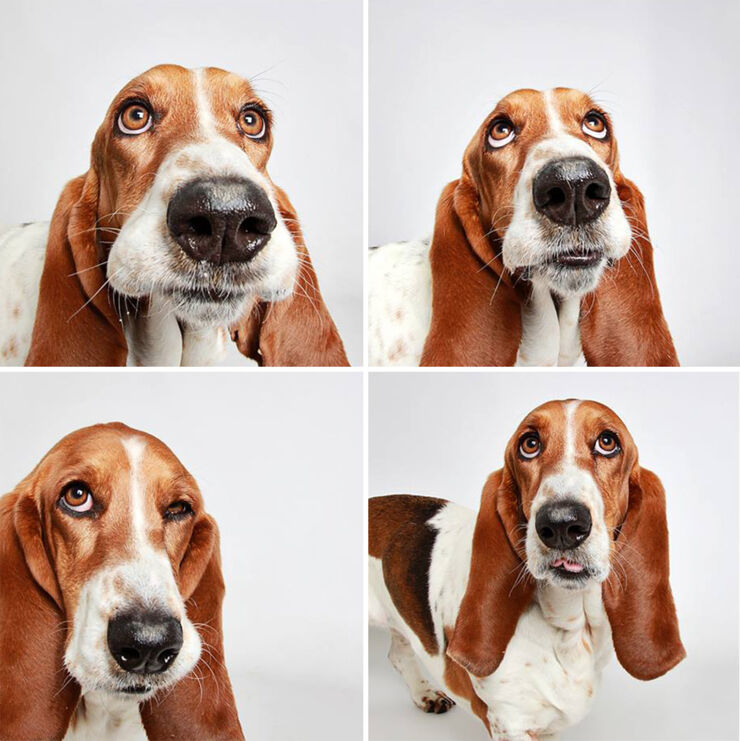 With a low rumble howl like Billy Holiday, Holly will win over all those who listen to what she has to say… and being a hound that's a lot! This 3 year old Basset Hound flirts with everyone she meets, by batting her lashes and looking up at you with adorable those big brown eyes! Holly gets along with dogs, kids and is even house trained.
Hercules - Looking For Adoption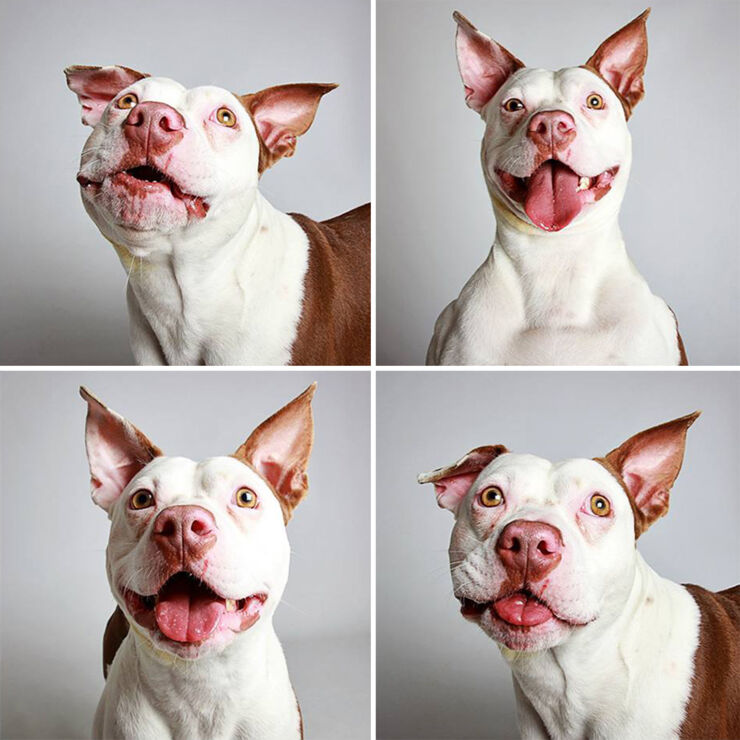 Does this rainy Monday have you feeling a little blue? Take a look at HERCULES'S million-watt smile – it will surely brighten your day! HERCULES is a 2 year old pibble piglet blend (Pit bull terrier mix) who loves attention from everyone he meets!
Anthony – Adopted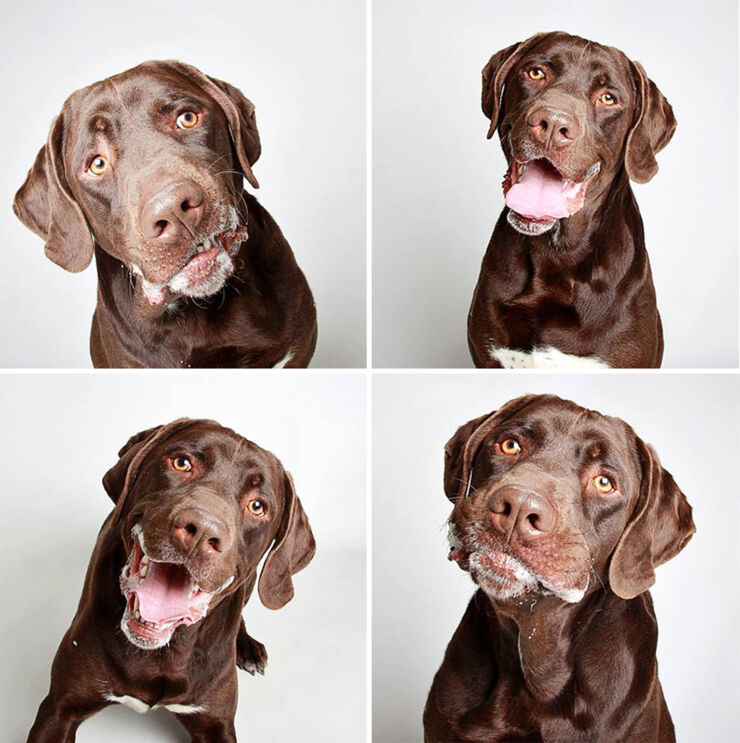 Meet ANTHONY! He enjoys good conversations, fresh mountain air and making people laugh with his silly shenanigans. ANTHONY is a energetic, one and half year old Lab Pit bull mix who gets along great with kids and other dogs who can keep up. He's also one smart cookie who is already house trained, knows his basic commands like sit, stay, down AND even can balance treats on his nose.
Chief – Adopted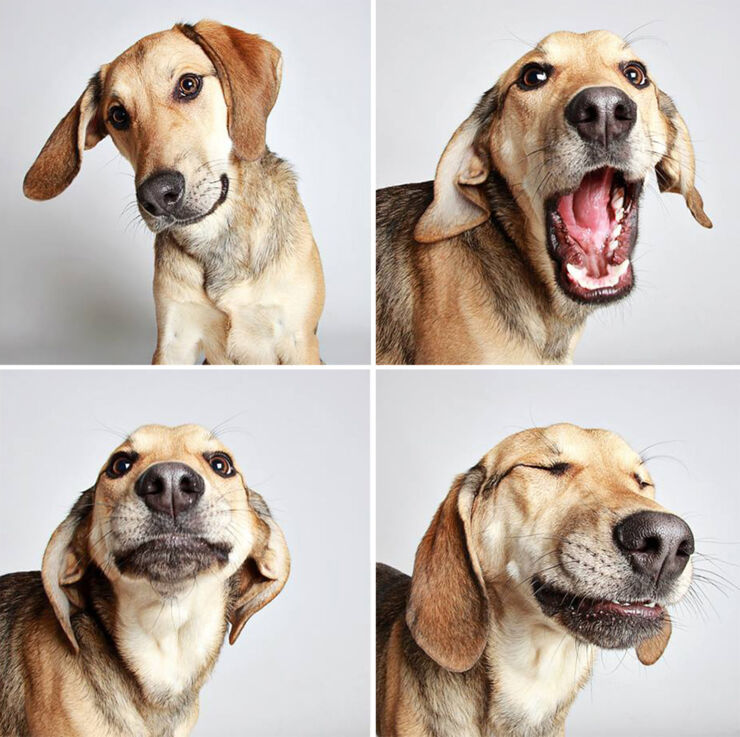 Do you like to gossip? So does Chief the 6 month old hound-dog mix. He loves telling everyone all about everything! But don't worry – unless they speak dog, no one will know your secrets. This sweet and friendly guy would love an active family that will take him on daily romps and teach him how to be a great doggy.
Lady – Adopted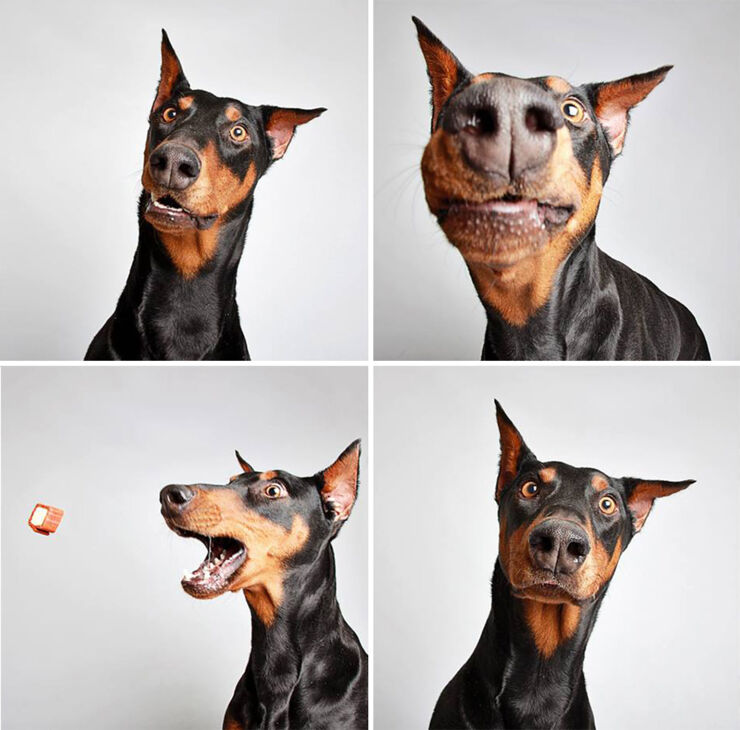 We're pretty sure a few cartoon artist have used LADY as their muse. This seemingly aloof wallflower actually loves attention after spending a few minutes getting to know you. LADY is a four year old Doberman Pincher. Dobermans are known to be good natured, extreme loyalty, highly intelligent, and have great trainability.
Andie – Adopted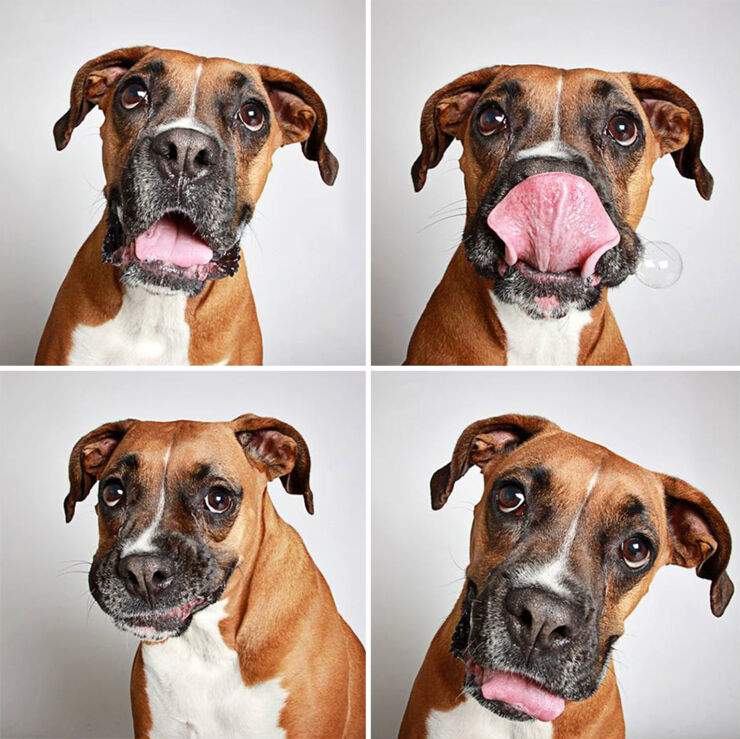 Looking for someone to keep up with you on the trail, who can make you smile first thing when you wake up in the mornings? You should probably come meet Andie! This 3 year old Boxer mix is a great catch! Not only is she incredibly athletic and great at playing fetch and tug… she also knows her basic commands like sit, stay, down and leave it, AND she LOVES kids.
Louis – Adopted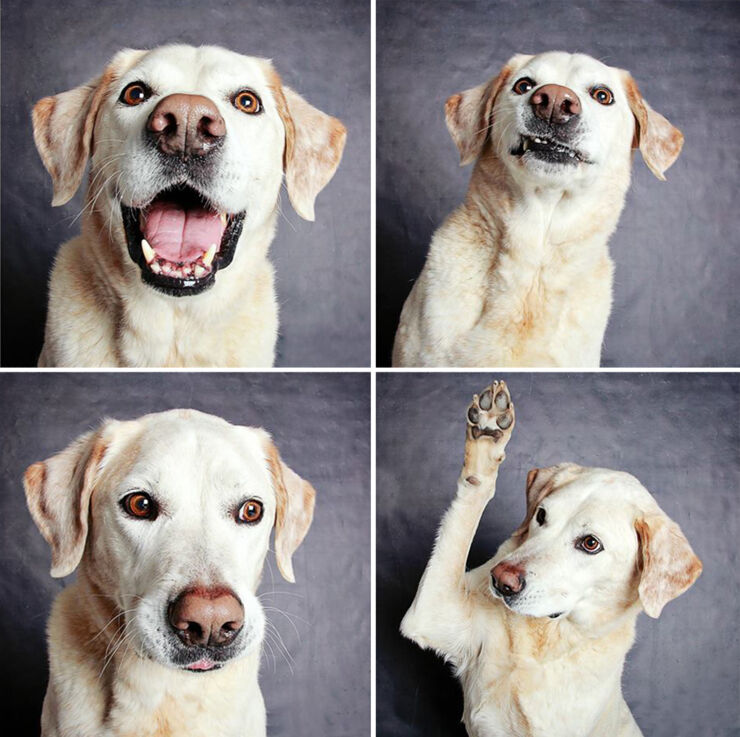 Looking for a well behaved gent who is out of the "puppy stage" but still active? Look no further than LOUIS! This handsome 6 year old Lab mix is getting another chance at life here at The Humane Society of Utah.