The 'Girlfriend Experience' - Workers In Nevada Brothels Reveal What Service Clients Want Most
Men go to brothels for one thing, at least that's what you might think. But a former sex worker who worked in one of legal Nevada brothels reveals that, yes, clients pay for sex. But that isn't what they really crave. What they really want is companionship and intimacy, something the brothels call "The Girlfriend Experience" or GFE.
In this short documentary from Quartz former escort Christina Pereira is researching the phenomenon of GFE for her PhD. Not all Nevada brothels offer the GFE but those that do, the workers say it's the most expensive and biggest service clients can buy, and at the moment, the most popular.
The doc defines it as basically a paid date, and one of the women says that a lot of her clients for GFE are older or elderly men. Which clearly says these guys are lonely and it's easier to pay for a romantic date with a sex worker than it is to woe a woman for real. Plus the date conversation is just as important to them as the sex.
But for both parties it can be an escape. "We may go on 'out dates' and go to his favorite restaurant, or my favorite restaurant," one woman says. "It really is just a treat to both people, because it feels like a romantic getaway." Plus it's like a therapy session for the guys as they can talk about their feelings to a stranger.
And the guys genuinely fall for the women, it seems. They call themselves 'brothel boyfriends' and if the sex worker quits, retires, or moves away, they get really upset, like it was a real breakup.
"I think that there is authenticity there," remarks Pereira. "It's just in a strange space because it's paid intimacy. [It's called] bounded authenticity because you have this form of authenticity, but it's bounded by the constraints of time and money."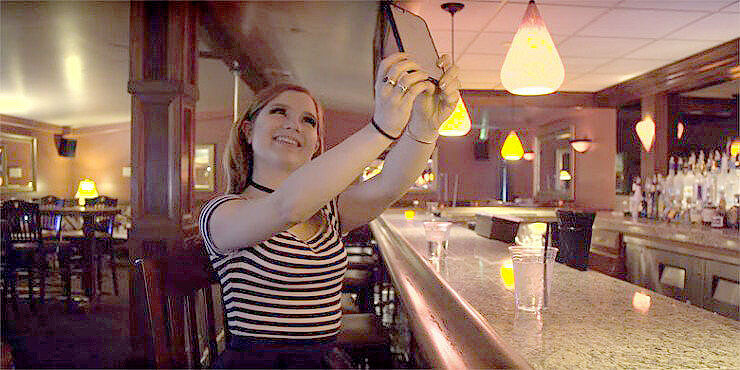 Workers in Nevada brothels photos via YouTube