Meet Martina Big The 32S Tanning Addict Model Who Wants To Become A Crispy Brown Barbie
Martina Big should be an inspiration for us all when it comes to taking things to excess. Especially when it comes to a nice tan and large boobs. There is sunning yourself and then is the extreme tan of 'crispy brown' glamour model Martina Big from Germany. The 28 year old wants to turn herself into a 'extreme exotic real life Barbie.'
This strange quest started with her firstly wanting to look like Katie Price or Pamela Anderson.
So, in May 2012, Martina Big (the clues in the name) had plastic surgery and breast enlargement to give her a whopping size 32 S boobs, the biggest breasts (and for her boyfriend the best boobs) in Europe.
But then Big decided that Pam and Katie weren't curvy enough for the role models she was looking for, so she upped her game to imitating Jessica Rabbit, the curvy cartoon lady from Disney's 'Who Framed Roger Rabbit'.
Now that she has the curves she wants she's working on her complexion, which means working on her tan, which means turning her skin a 'dark crispy brown. "I want to be crispy brown, do you know a way?" she asked her doctor. Initially she had fair skin, but now after just three tanning injections her skin has gone darker than expected, a mahogany brown tan.
Martina Big Is The Ultimate Tanning Addict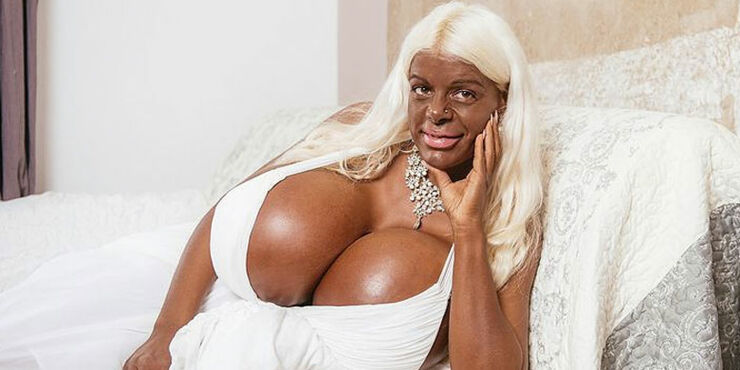 "Nine weeks ago, I had just three tanning injections," Martina Big remarks. "I was not expecting to go so dark but it worked so well. I love it and I really want to push it to the extreme. Now I just want to get darker and darker and see what the limits are."
So Big wants more of the melanin injections, and she uses a 50-tube sunbed too, just to keep that tan topped up. As for anyone discouraging her before she does irrevocable damage, well, it's certainly not going to come from her boyfriend, Michael, who says, "I love her tan, very much." He also has plans himself for tanning injections, although doesn't want to go quite as dark as Big.
"I love the contrast of my bright blonde hair and my dark, crispy brown skin." says Martina Big. "I love seeing the reactions of people. I can see their big eyes when I walk past and their shocked faces, thinking 'how is this possible?" Martina really is the epitome of someone who is Big by name and Big by nature.
You can find more info on Martina Big on her website. You can even get limited edition dolls of her too (and lets face it, we all want one, right?), if you wish—see the video at the bottom of this post.
The many versions of Martina Big - Original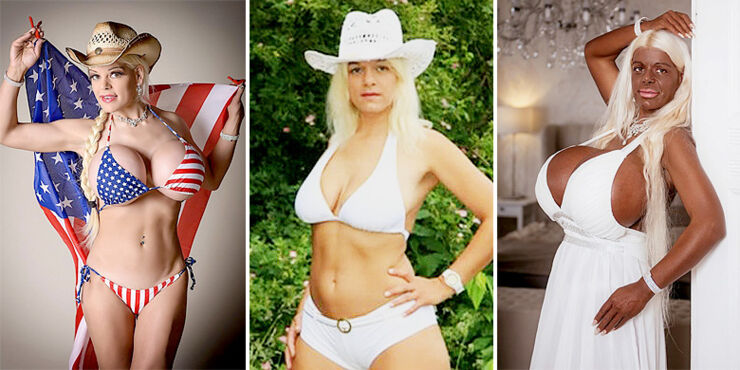 The many versions of Martina Big - Original (middle) - Post boob job (left) - Post Tanning (right).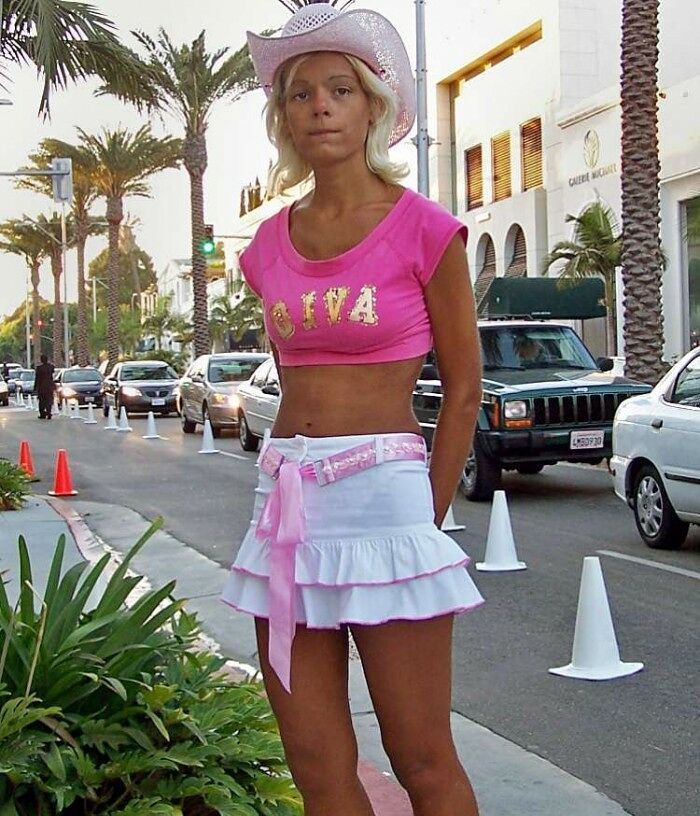 Martina Big - With 32 S boobs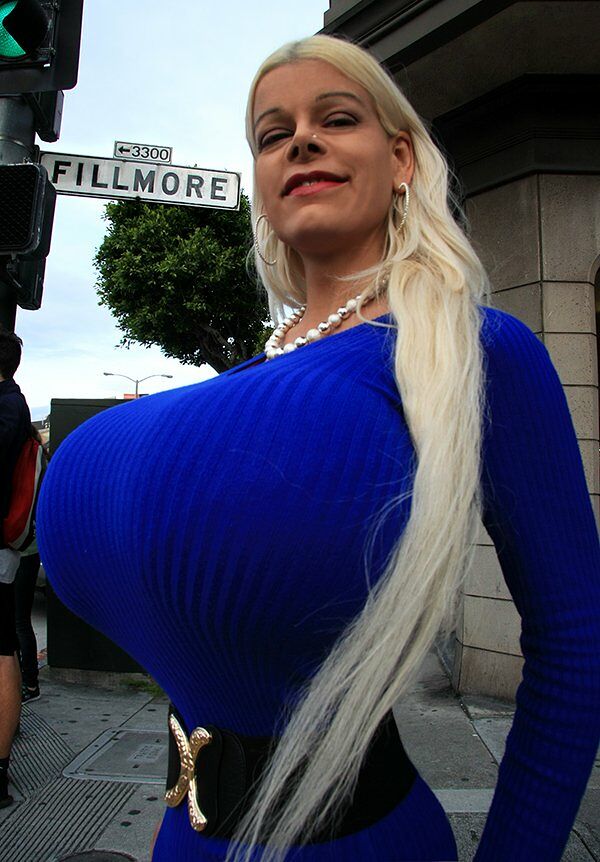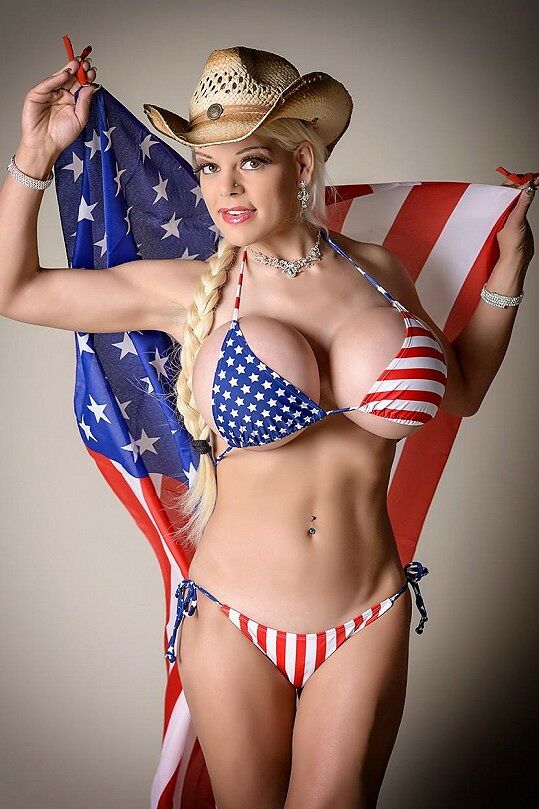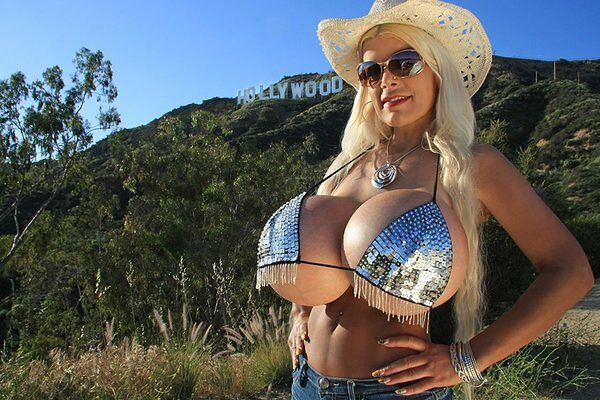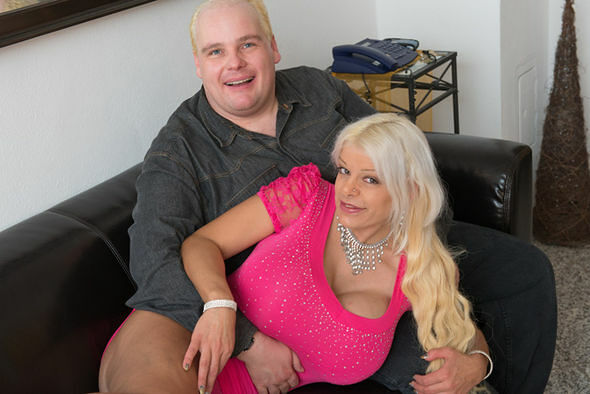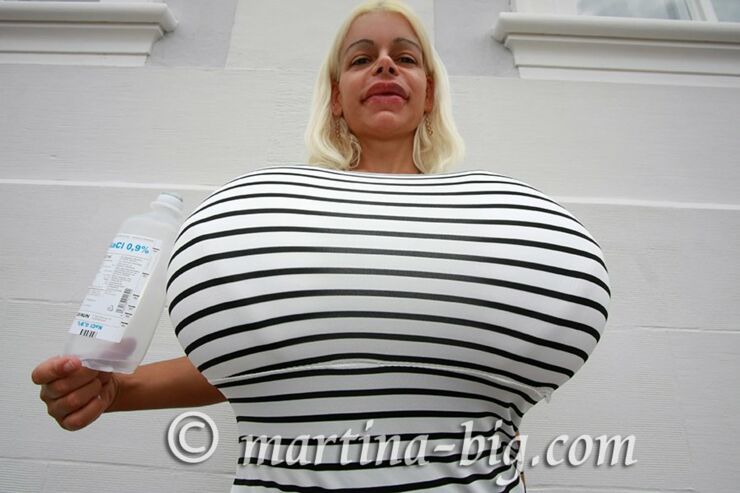 The Transformation Into A Crispy Brown Barbie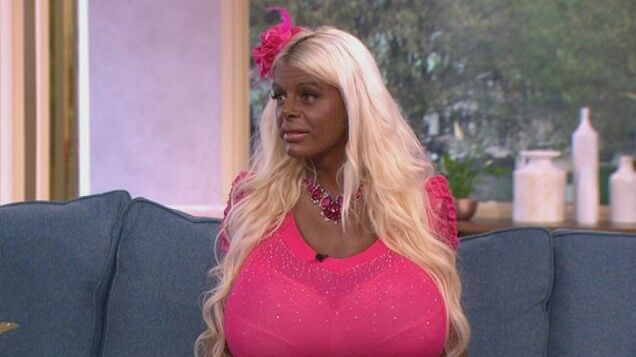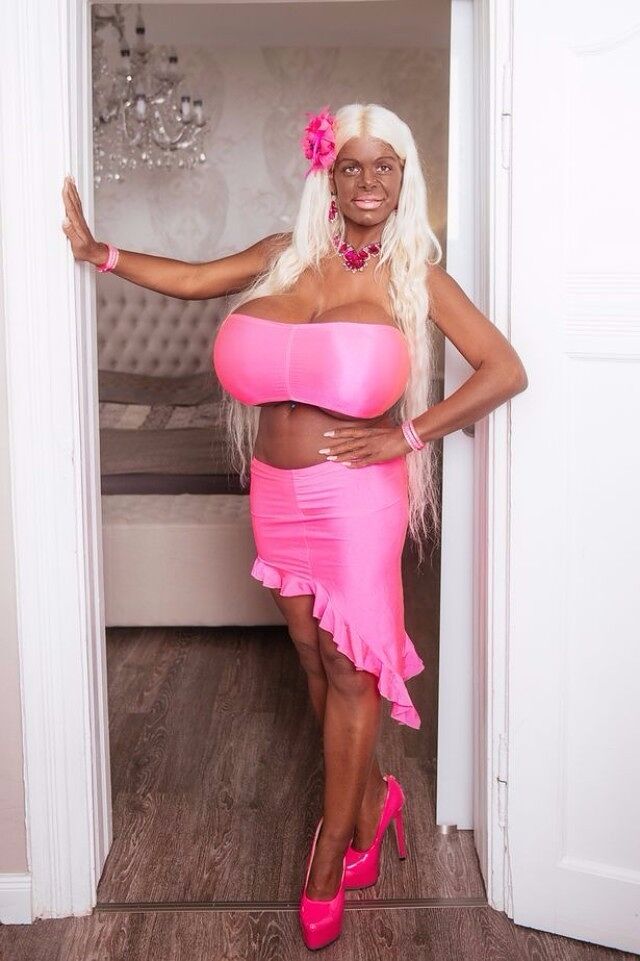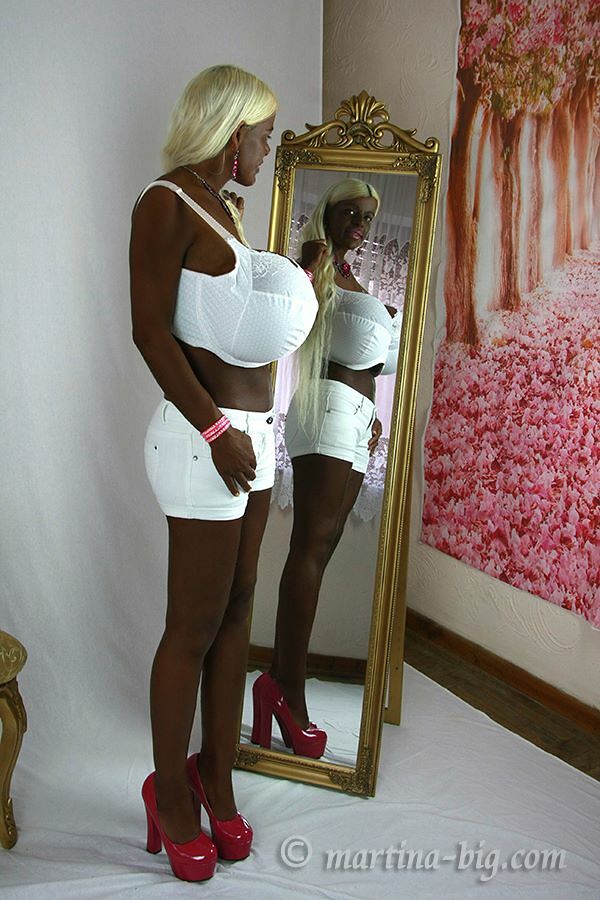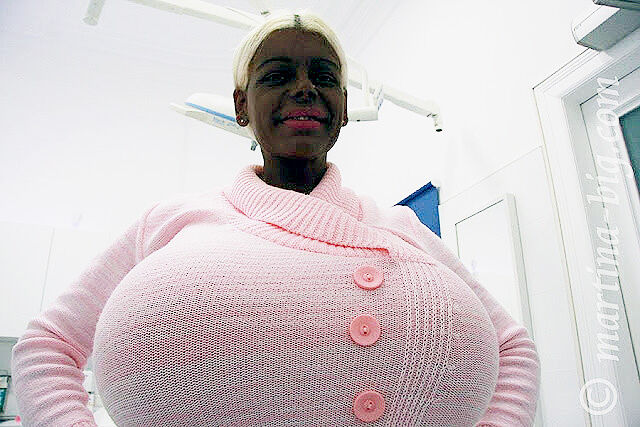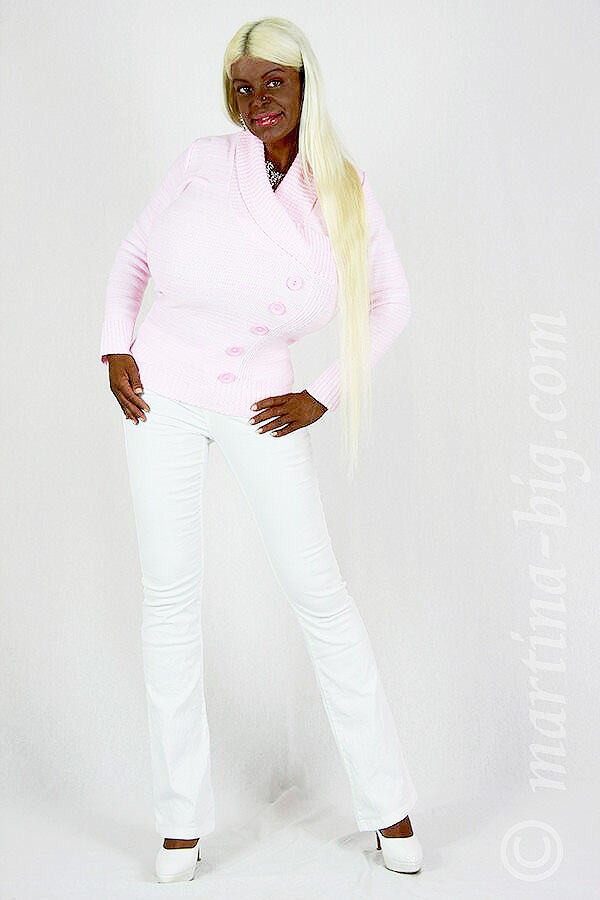 Who Wants A Martina Big - My special figures Doll?
"I have something very special for you!
Would you like to have a clone of mine?
These exclusive figures are very detailed and only available in a limited edition
They are made of high-quality polymer gypsum.
The figures are available in the following scales: 1:10, 1:12, 1:18 and 1:24."
Martina Big Is Desperate To Get Even Darker
28-year-old Martina Big from Germany has 32S size cleavage and a tiny size 6 frame, but it's thanks to tanning injections and sunbed sessions that her pale skin has turned a deep mahogany shade. She shares why she has plans to get even darker.