Meet Bei Bei The Smithsonian National Zoo's Baby Giant Panda Cub Who Is Seriously Adorable
Just last month Bei Bei, the Smithsonian National Zoo's most recent giant panda cub, was making his first steps. And now, at four months old, he's made his media debut, greeting waiting reporters and photographers and even giving them a wave. Or at least that's what it looks like.
On the adorability scale he's way up there and this is his first time in front of the cameras, although he didn't seem to be that shy about it. "I'm very proud of him," Panda biologist Laurie Thompson said. "Obviously, he wasn't too bothered by all the people here. This is just the beginning for him as far as people go."
It certainly is, because these brief media appearances are the build up to his public appearance at the zoo on 16 January next year. Up until then the press conferences and his very own panda cam are the only places people can see him.
Bei Bei currently weighs 17.5 pounds, putting on around a pound a week and is generally developing very well. And it's important that he is, not just because we find him so damn cute.
But because giant pandas are an endangered species, there are about 1,864 wild ones and 350 in captivity.
So Bei Bei, along with his two year old sister who's also at the zoo, will be sent back to China when they turn four to join a breeding program. "He's in for a life that's very hands-on, especially when he goes back to China," said Brandie Smith, associate director of animal care sciences at the zoo. "Our goal is to make him very comfortable in this kind of situation."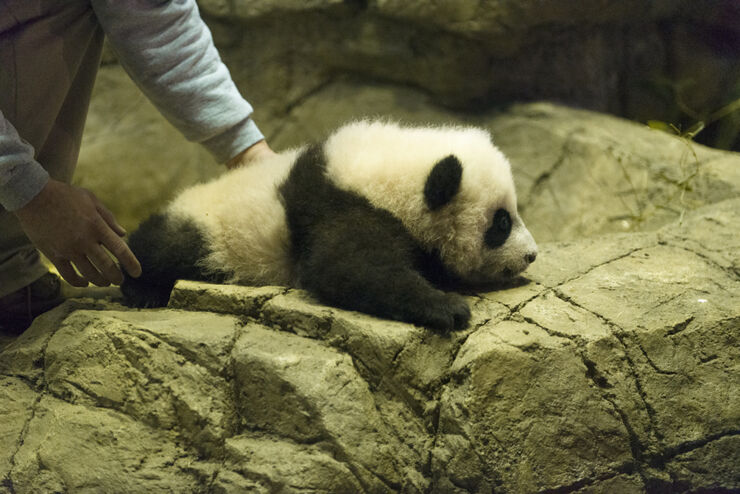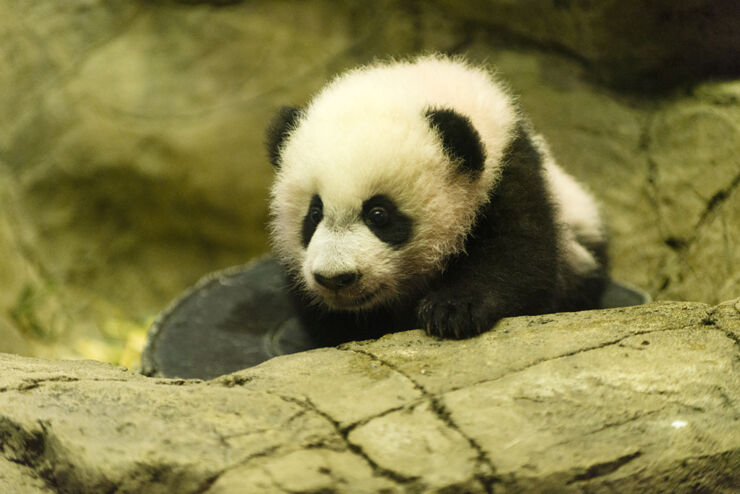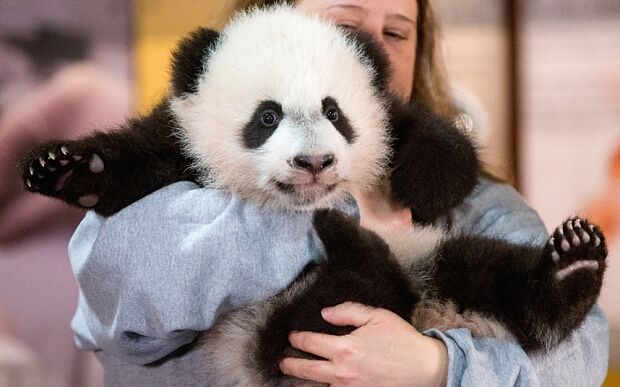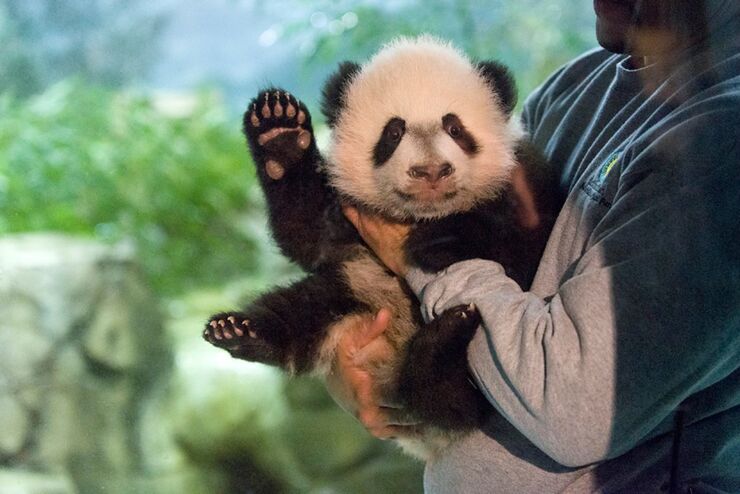 You can see more of Bei Bei being ridiculously cute, along with learning more about his species, in the video below.