Summer's Coming (Soon): Meet Your New Favorite Water Sport - An Electric Powered Surf Board
If you enjoy traveling at high speeds over water, then the Aquila electric jet board could be for you. The board lets users cruise over the water's surface or perform wild stunts depending on how extreme you want to take it. And it's also environmentally friendly too, so you don't have to fret about destroying the world while you're getting your adrenaline fix. And believe me, it looks amazing
There are several boards and propulsion systems so you can choose the best for you. Lightweight and fast. Its powerful electric jet is environmentally friendly and really intuitive to use.
You decide how far you push the limit!
The lightweight boards will be available to buy from May 2015 (yeah, i know, that's a looong time to wait, but it'll be worth it).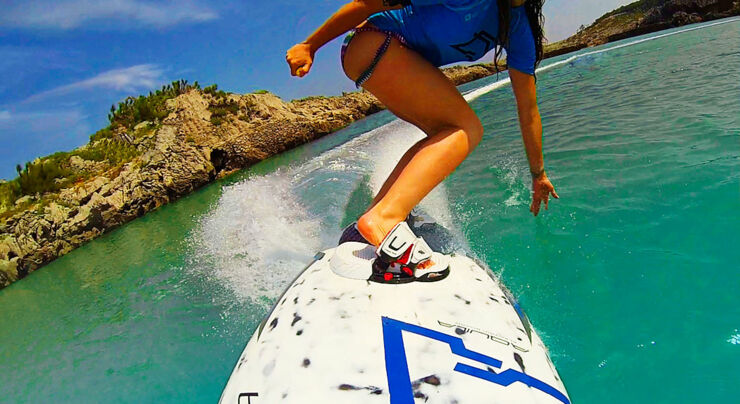 Port of Oriñón (Cantabria)
---------------------------------------------------------------------------
Here's some blurb from the company behind it all: www.aquilasurf.com
In recent years, we have seen how land vehicles have been incorporating electric motors into their designs. Sometimes the result has been a hybrid vehicle whereas in other cases fully electric vehicles have been placed in the market. Although it is still difficult to compete with fossil fuels, mainly in terms of autonomy, it is a fact that electric vehicles belong to a developing sector. Now it is time for marine environment.
It is really important to respect the natural environment in which we live, both in and out of the water. For this reason, we must develop aquatic propulsion systems that guarantee zero-emissions, replacing efficiently current systems.
Designing for aquatic environments is very tough. The difficulties that have to be faced during design development are completely different to the ones that appear in a land vehicle development and they require specific solutions to be 100% electric. That´s why Bizintek Innova has initiated a line of development focused on propulsion systems, power electronics and control electronics in marine environments. In Aquila Boards, spin-off of Bizintek Innova, we have brought to reality a practical application of this technology, providing our boards with a completely electric unit. It is one of the most demanding applications we have found for this technology.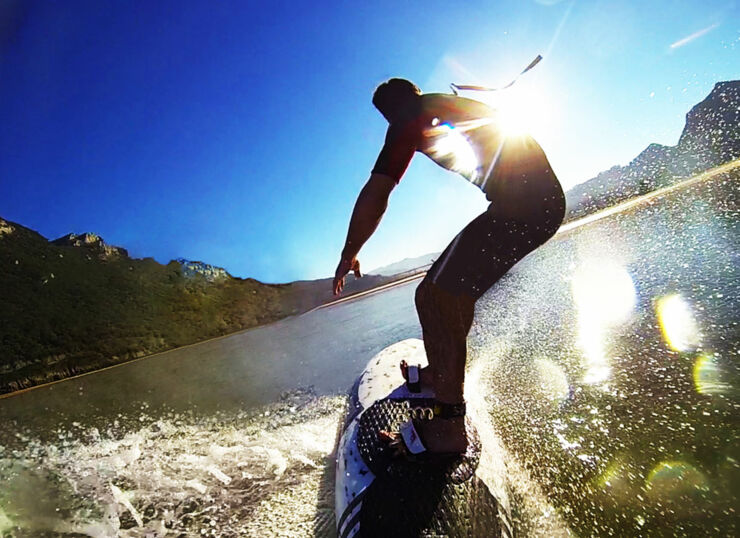 Oriñón Beach (Cantabria, Spain)
---------------------------------------------------------------------------
Aquila was born as spin-off from the engineering company Bizintek Innova. It was created with the aim of developing an electric propulsion system for water-sports, a project that began in 2013. Placed in the Basque Country (Spain), Aquila is perfectly located in an area with a wide industrial experience, nearby the sea and with a huge surfing culture.
They have brought together in the same team all the skills needed to face the challenges in this project and carried out the whole project from electronics to mechanical and industrial design of the propulsion unit.
They are developing the first three commercial models of the board: Manta, Carver and Blade. Aquila aims to consolidate itself as a benchmark company in designing and manufacturing self-propelled electric boards.