Mercedes-Benz Shows Off Its Futuristic Self-Driving Car—And It Looks Badass
We've all heard of Google's ambitions for a self-driving car, and now Mercedes-Benz have thrown down the gauntlet with the debut of their self-driving Mercedes-Benz F 015.
One thing you can ascertain straight away by looking at it, they've nailed the futuristic sci-fi design. It looks like something that wouldn't be out of place in The Fifth Element, if it could fly.
But it's not just looks, it's also a car of ergonomic luxury as the project's name Luxury in Motion will tell you. It's the autonomous car of the future, runs on an electric motor, and is also being touted as more than just a car—it's a "private retreat that additionally offers an important added value for society at large." Whoa there.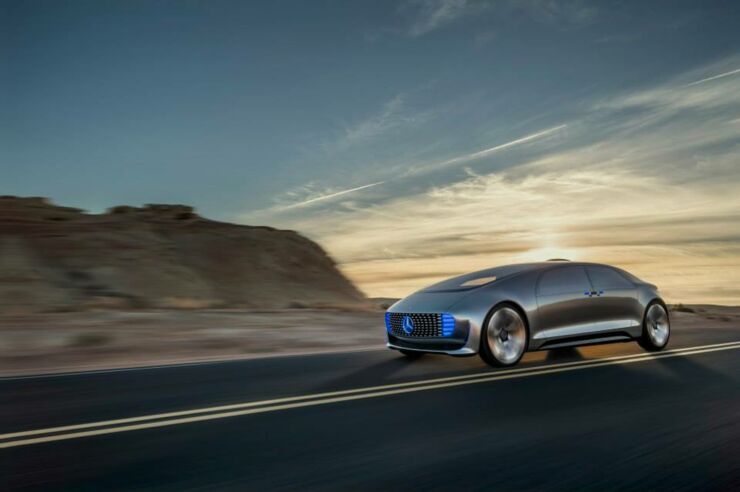 "Anyone who focuses solely on the technology has not yet grasped how autonomous driving will change our society," says Dr Dieter Zetsche, Chairman of the Board of Management of Daimler AG and Head of Mercedes-Benz Cars. "The car is growing beyond its role as a mere means of transport and will ultimately become a mobile living space."
Inside it features four rotating seats which allow passengers to face one another so you can talk while the car does the work—or laugh at the peasants outside as you drive along spitting the smell of success in their eyes. Also, any passenger can control the car using gestures or one of the touch screens. It also has a pretty damn awesome-looking LED display at the front and back which can communicate with the outside world, with accompanying audio.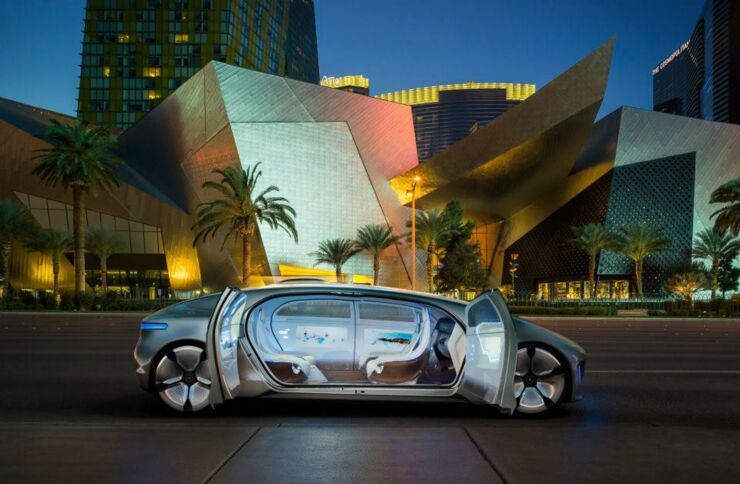 At the moment it's just a concept car, but it gives an indication of what Mercedes-Benz think the future of the automobile will be.
"Already two years ago, with the S 500 Intelligent Drive we showed that we have the technology which makes autonomous driving reality in everyday traffic." says Zetsche. "We have a master plan in place to take the big leap required getting from technically feasible to commercially viable. The F 015 Luxury in Motion demonstrates where this may take us."