Nothing Says 'I Tolerate You' Like A Kanye West Valentine's Day Card
If you're struggling to find the right Valentine's Day card this year, or maybe you just don't want to spend money on a card and help propagate the capitalist card-buying regime that oppresses us, the masses, with shiny trinkets we're coerced into buying on an arbitrary day in the disguise of celebrating the love between two humans, then these Kanye West cards are for you.
They were commissioned by Complex magazine and are by artist Oli Holmes, and they feature Yeezy and occasionally Kim with sentiments that we can all relate to—whether you're a millionaire global hip hop star or not.
Just find the one you want, print it out, and consider your Valentine's Day love for your other half satisfactorily declared. Done and done.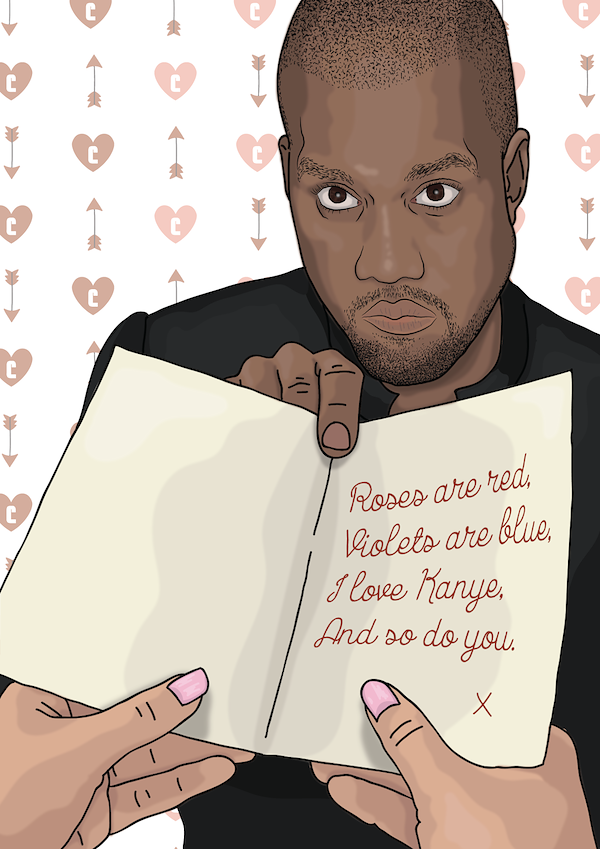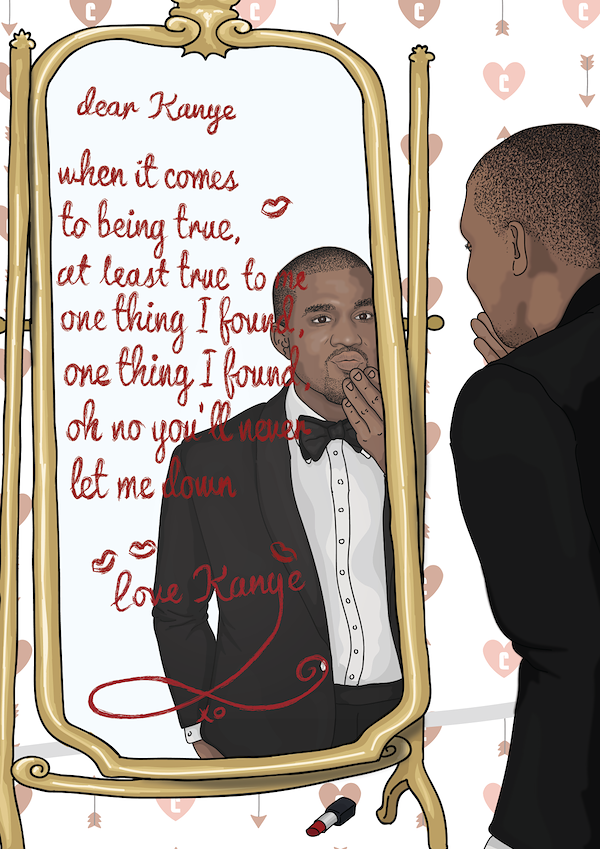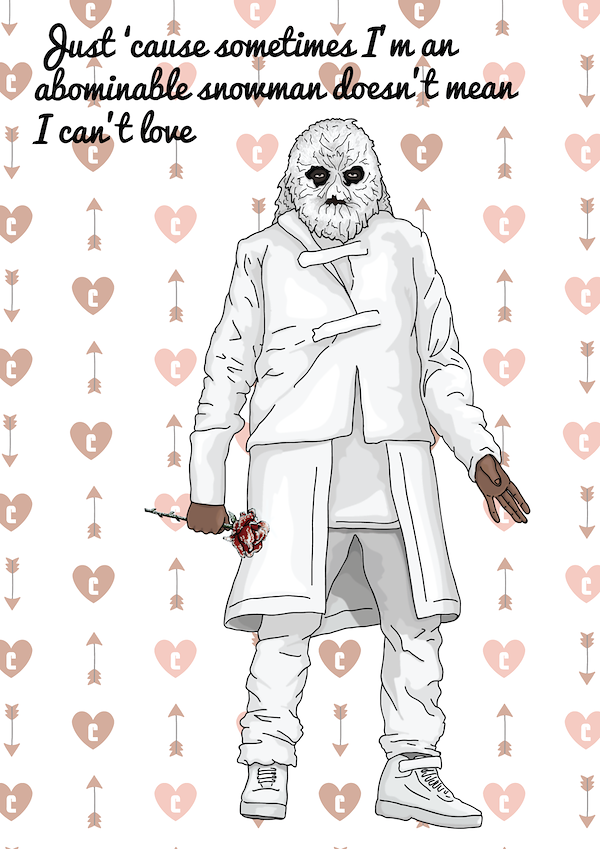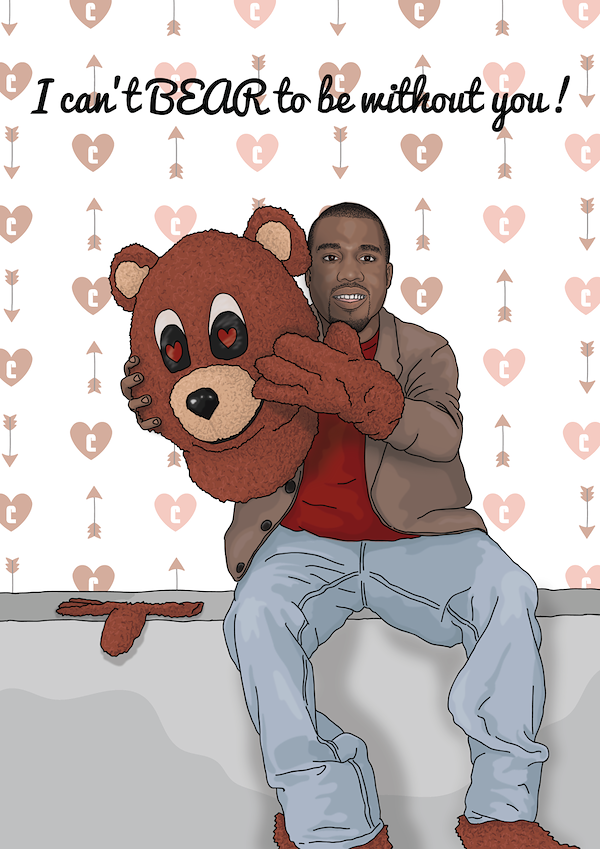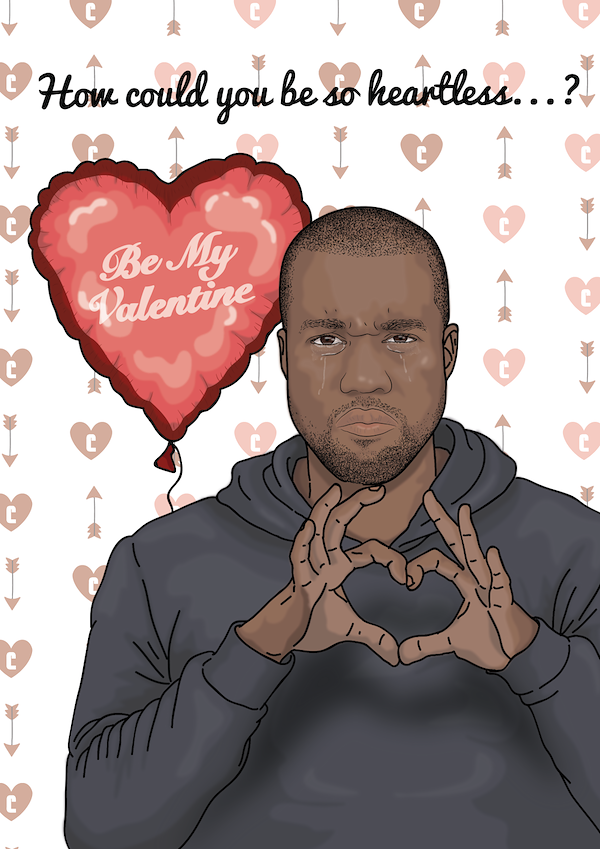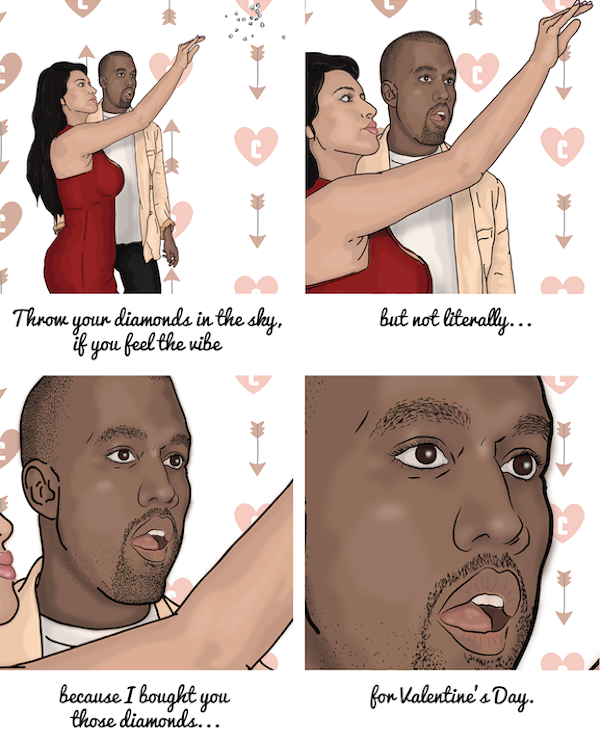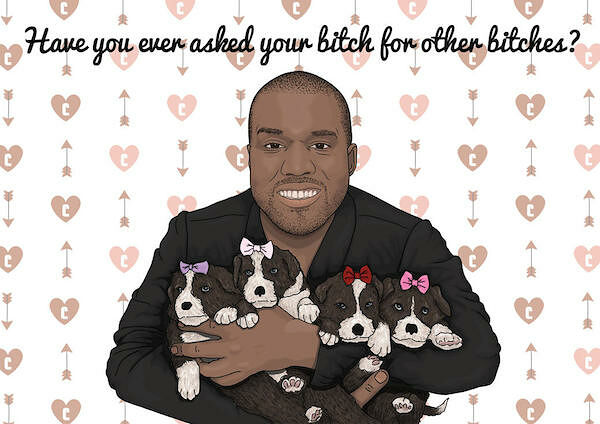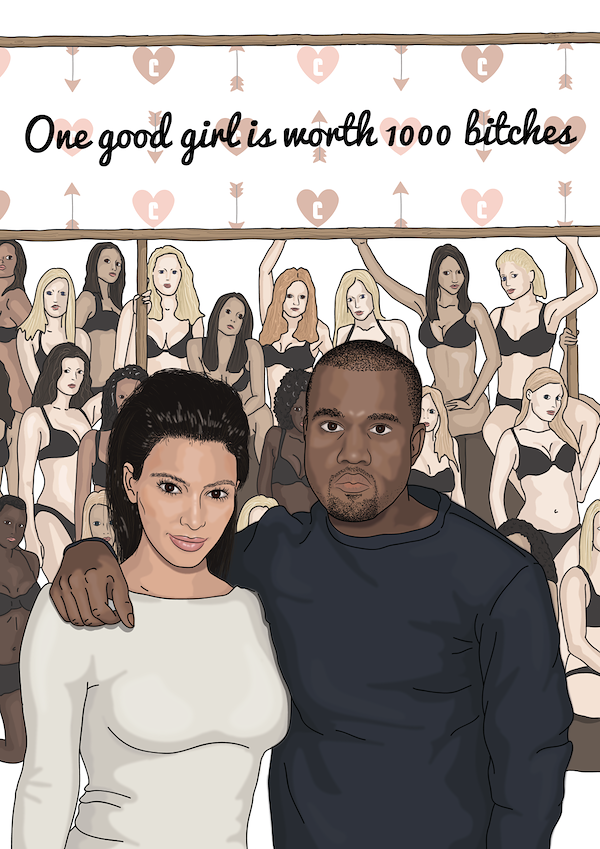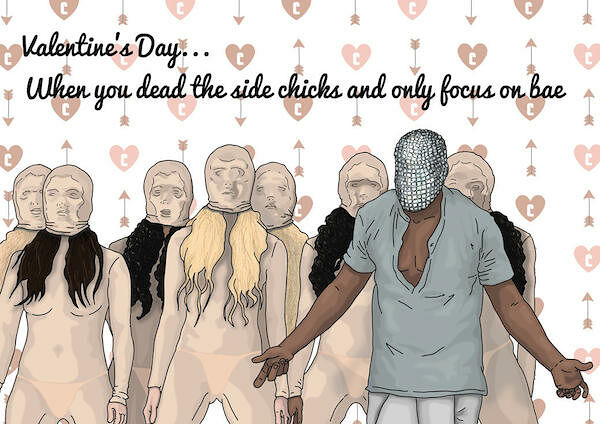 via Complex