Radio Dance Orchestra Performs Amazingly Funky Cover Of Daft Punk's 'Harder Better Faster Stronger'
You don't expect to hear a 15-piece orchestra play Harder Better Faster Stronger by Daft Punk, but the Radio Dance Orchestra of Ehrenfeld (or Rundfunk-Tanzorchester Ehrenfeld as they're known in their native tongue) do just that. Obviously the song Harder Better Faster Stronger, which is taken from Daft Punk's Discovery album, is an iconic electronic music classic. But that doesn't mean an orchestra can't recreate it using violins, trumpets, saxophones, double bass, and other string and brass instruments.
And they not only recreate it, but do so in the very same spirit as the original too. It's not lost any of the funk and groovy danceability, instead it's got an added jamming type vibe because it's being played live on actual instruments. Not only that, but the orchestra rise to the challenge of taking on a song from a completely different genre to what you might expect from them.
The 'Harder Better Faster Stronger' Robot Voice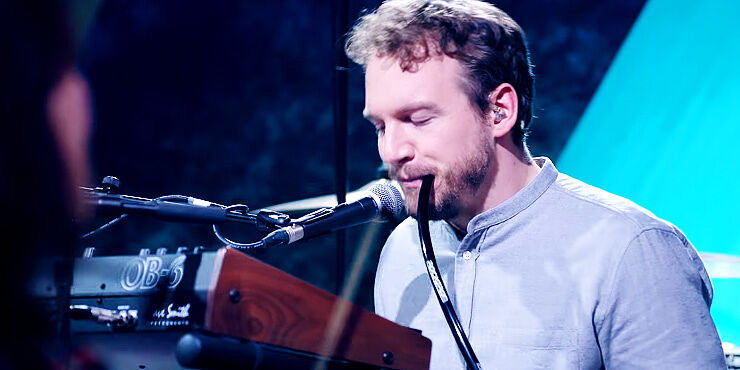 And if you're wondering how they managed to recreate the instantly recognizable autotune style, robot voice of the vocals on Harder Better Faster Stronger, it's done using a Rocktron Talk Box. And it works perfectly too.
It's a totally interesting take on a seminal song. But while the cover is certainly unusual for an orchestra, it brings to mind bands like Acid Brass. Which is a collaboration between British artist Jeremy Deller and the Williams Fairey Brass Band. Using brass instruments the band play covers of acid house tracks and Detroit techno. Performing hands-in-the-air classics like 808 State's Pacific 202 and The KLF's What Time Is Love.
However, while those covers were obviously very different to the originals. In that there was no doubt this was a familiar song played in an unfamiliar way, this Harder Better Faster Stronger cover is actually very, very similar. And that's a huge compliment considering how different the music production is.
The performance took place on German talk show Neo Magazin Royale. Check out the show's YouTube channel for more from the Radio Dance Orchestra of Ehrenfeld.