Photographer Alejandro Cartagena Captures The Shambolic Beauty Of Mexico's Carpoolers
In Mexico carpooling—hitching a lift in the back of someone's truck—is a way of life for many construction workers. Crammed in with the detritus that goes with their job like tools, planks of wood, wheelbarrows, photographer Alejandro Cartagena documents their journeys in his series Carpoolers.
Shot with a bird's eye view, the camera peers down into their lives as we glance into the back of these pickup trucks, seeing what the other drivers can't. It's a mix of insight into the daily lives of these people—images of them sleeping under newspapers or chatting—coupled with some incredibly well shot photography which throws up a variety of colors and compositions.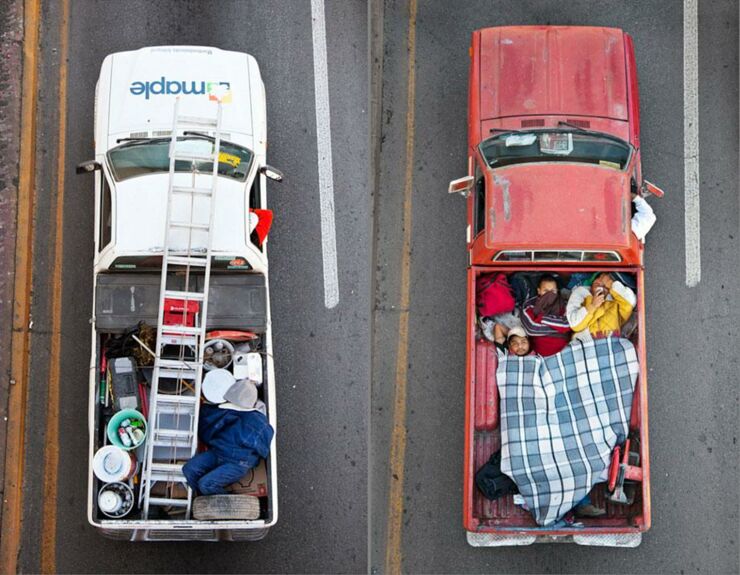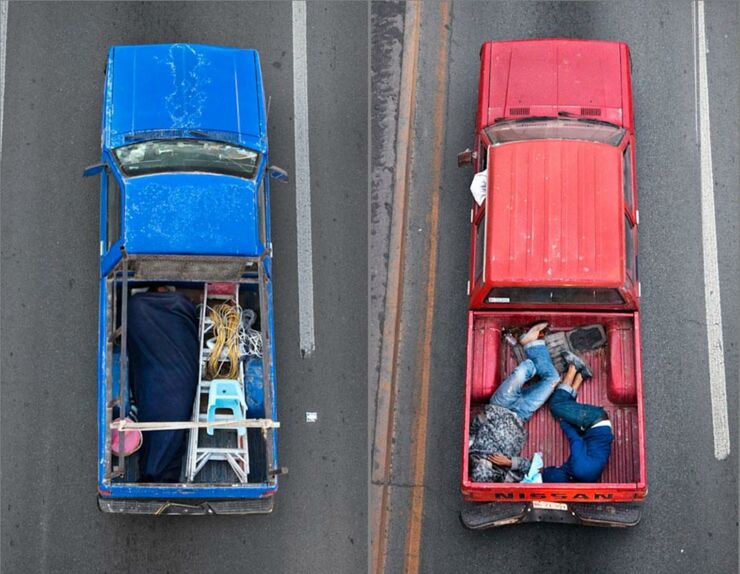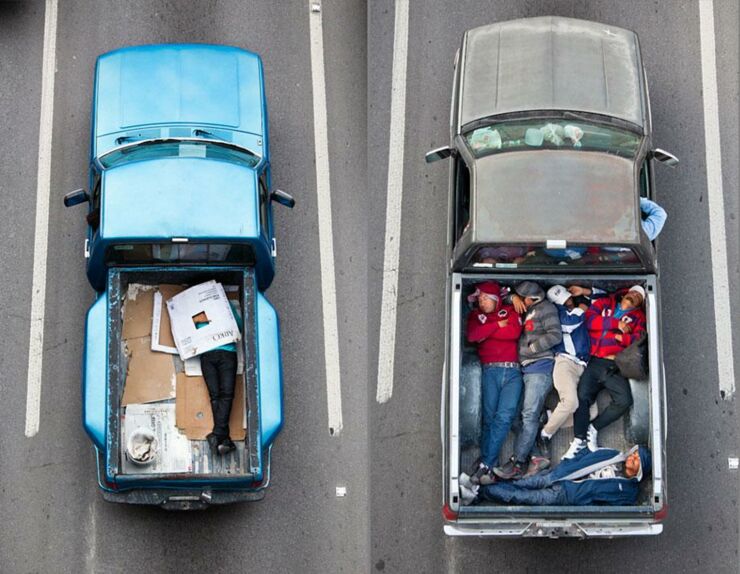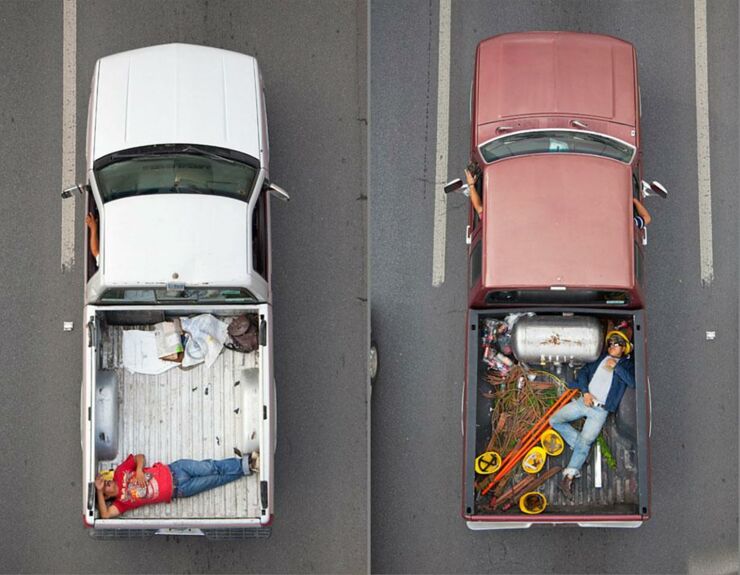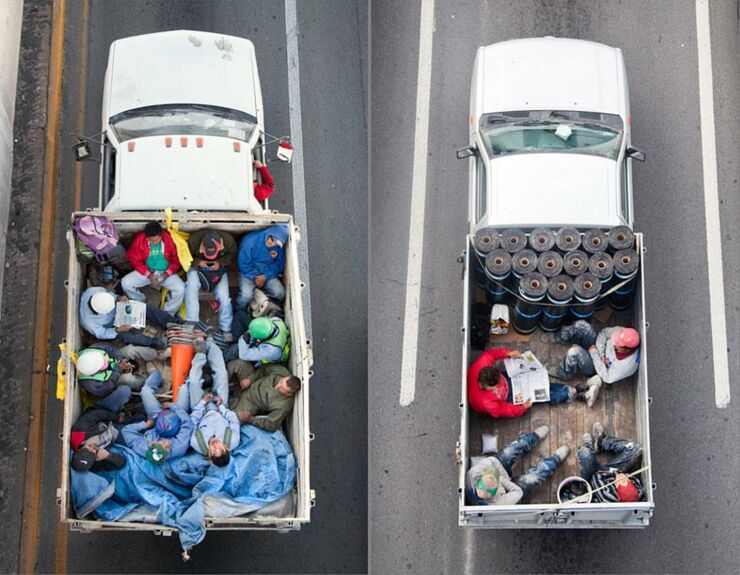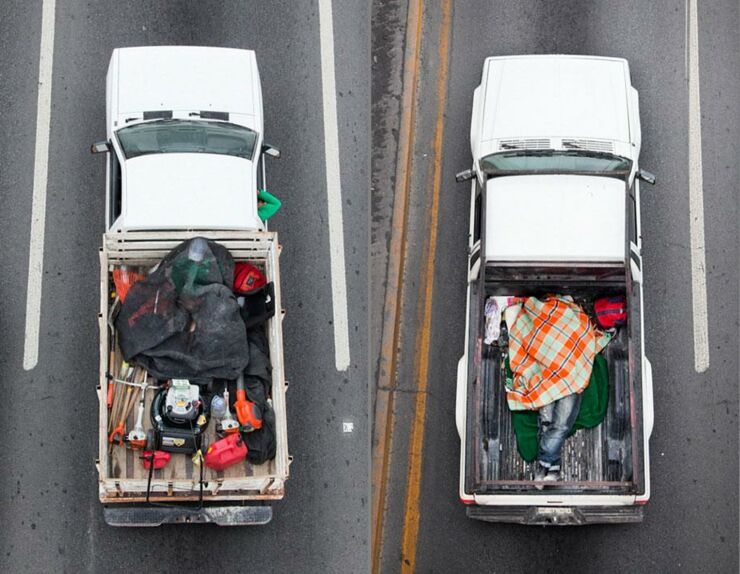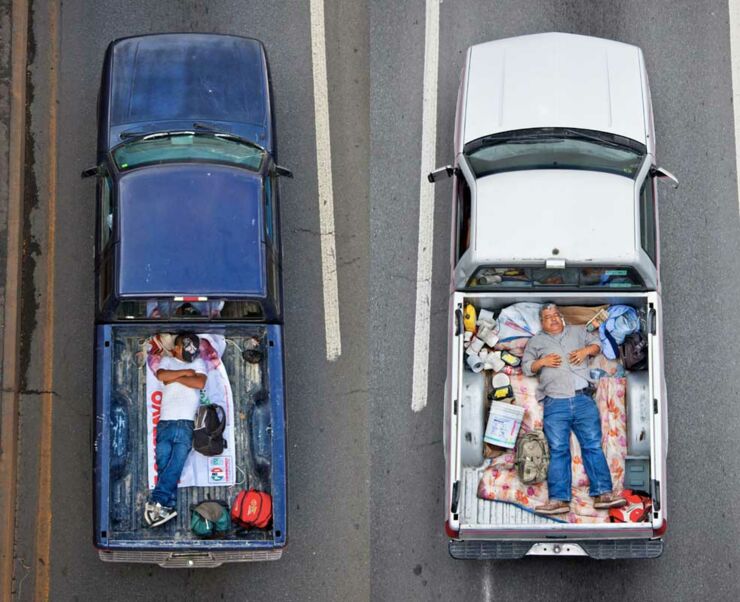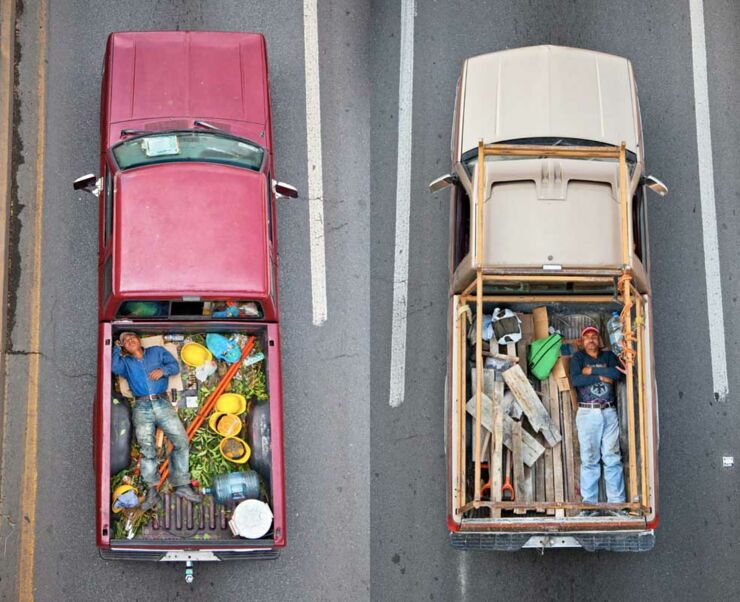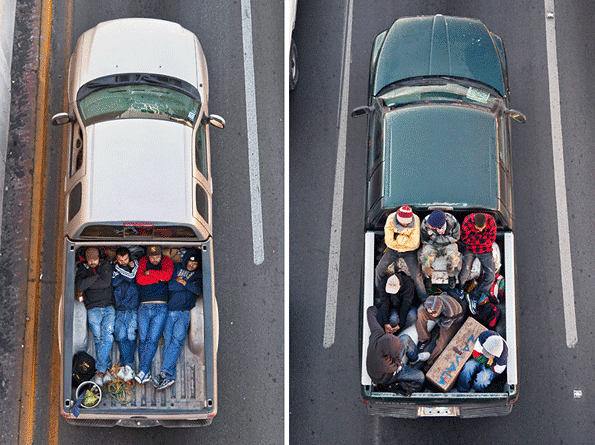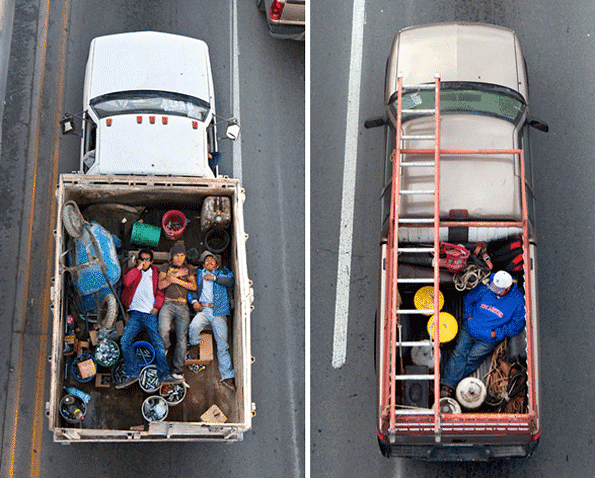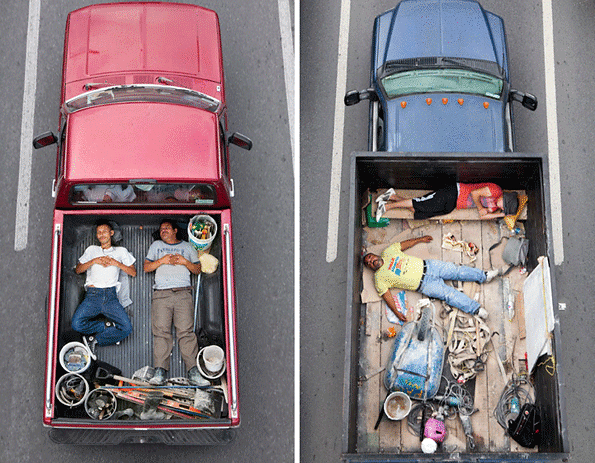 Images: Alejandro Cartagena