Rick and Morty Have Kicked Off A Nostalgic Craving For McDonald's Szechuan Dipping Sauce
Along with the unexpected arrival of the Rick and Morty season 3 premiere came the unexpected longing for McDonald's Szechuan dipping sauce. The McNuggets condiment that was last seen nearly two decades ago as a tie in with Disney's Mulan movie had fans of the cult cartoon pining after this long-gone taste of sweet, sweet plum. The surprise Season 3 episode also heard reference from Rick that there might be another 9 seasons planned. Fans were going mad, a new Rick and Morty episode, 9 more seasons and Szechuan dipping sauce.
The episode of the show ended with mad scientist Rick Sanchez demanding for the return of the Szechuan sauce, along with lots of references to it throughout the episode. "I'm not driven by avenging my dead family," Rick says. "I'm driven by finding that McNugget sauce. I want that 'Mulan' McNugget Sauce...That's my series arc, Morty. If it takes nine seasons, I want that McNugget Szechuan sauce."
And now fans are demanding its return too. It's even sparked an online petition—currently at nearly 15,000 signatures—asking McD's to bring back the McNugget dip when the new live-action Mulan movie reboot comes out in 2018. Disney are currently making it, with director Niki Caro at the helm.
Fans React On Twitter To Szechuan Dipping Sauce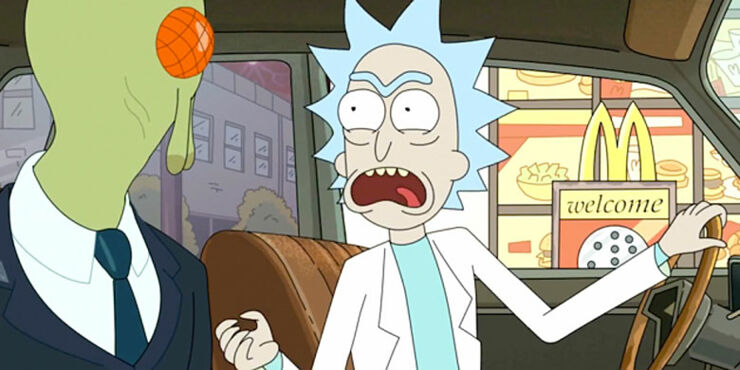 Along with the petition it also inspired reactions from fans and the official Rick and Morty Twitter account, who posted the original commercial. Take a look and Get Schwifty!
Please God, I don't ask for much, please let us gain enough cultural influence to force McDonald's into bringing back that fucking sauce.
Hey, when Disney remakes Mulan as a live action film, maybe McDonald's will bring back that Szechuan sauce. #Rickandmorty
Szechuan Dipping Sauce Debate Hits McDonald's
Then people started tweeting at McDonald's too, including the official Rick and Morty twitter.
Amazingly McDonald's Respond On Twitter
And, strangely enough because this is 2017 and everything's a little weird, McDonald's tweeted back with this.
People Start To Freak Out
Which both the show's twitter and one of the creators Justin Roiland found a little freaky.
Be careful what you wish for. This makes me uncomfortable. Specifically the "McNugga".#szechuansauce
McDonald's Szechuan Dipping Sauce Chef Replies
But that wasn't the end of it, because there was another twist that could almost be a scene straight out of a Rick and Morty episode. A McDonald's corporate chef got in on the action and responded with...
The Szechuan Dipping Sauce Becomes A Meme
So there you have it, the power of Rick and Morty. And the weirdness of the world right now. However, that wasn't the end of it. While we all await the outcome of the Great McDonald's Szechuan Sauce Return the internet stayed on the craze wave and got busy. Pretty soon we started seeing Rick and Morty McDonald's Szechuan Dipping Sauce memes appearing online, lots of memes.
Check out some of our favorite Rick and Morty memes the whole crazy saga inspired, below.