Recent Dan Harmon Twitter Rant Explains Rick And Morty Season 3 Delay
A Dan Harmon twitter thread has given fans the real reason behind why Rick and Morty season 3 has been delayed so long. So a Dan Harmon Twitter rant was definitely needed to clear everything up. It also addressed rumors that the show has been cancelled entirely because Harmon and co-creator Justin Roiland had a bust up.
Naturally any Rick and Morty fan would be mortified at such a prospect, so this Dan Harmon twitter rant should ease some minds and put you on the road to get schwifty, so you can ignore all the negativity and rumors.
It's no secret that after the surprise premiere of season 3 episode 1 back on 1 April 2017, and the subsequent Szechuan dipping sauce frenzy it inspired, fans have been longing for the rest of the third season. The rumors of in-fighting and everything else weren't helping matters, with fans starting to believe that major problems behind the production of the show were causing the delays.
Why Rick And Morty Season 3 Was Delayed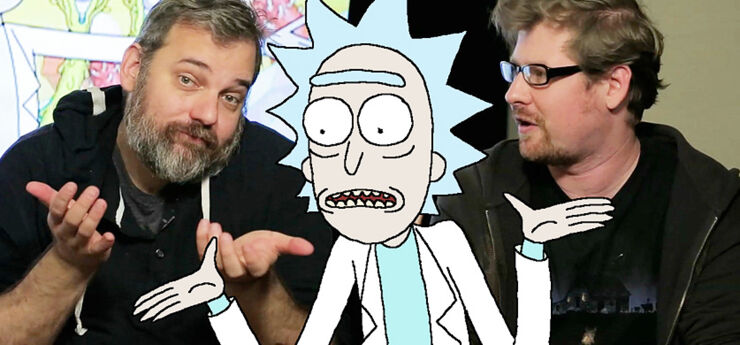 So, in a self-admitted hungover state, Harmon took to twitter to calm fears about cancellation and everything else because, mainly, he felt bad for the fans having to see all this bad (and fake) news. Instead he explained that the reason the new season had taken so long was for far more boring reasons than fighting with Roiland. It basically just took a very, very long time to write.
You can check out the Dan Harmon twitter rant below. And then, if you're a Rick and Morty fan, be at peace knowing that the new season is, one day (hopefully next month?), definitely going to arrive.
The Dan Harmon Twitter Rant In Full
Rick's Response To Dan Harmon's twitter Rant