Rick And Morty Season 3 Episode 2 Airs 30 July, Watch The New Trailer
The wait for Rick And Morty Season 3 Episode 2 is over, because release date has finally been confirmed and the show returns for season 3 on 30 July. The announcement was made during a live stream by co-creators Dan Harmon and Justin Roiland. For many fans there was a collective sigh of relief about the long-awaited news.
Not only did they reveal the date the new season airs, they also released the official Rick and Morty season 3 trailer. After season 3 episode 1 was suddenly aired on April Fools day, fans have been eagerly awaiting news of Rick and Morty Season 3 Episode 2. Now they finally know. And it will kick off a new bunch of episodes since season 2 finished 18 months ago.
While that means fans still have another few weeks to wait for new stuff, the trailer was packed full of enticing footage. Including kicking things off with Pickle Rick, who has been hinted at before in a teaser trailer. Also in the action packed trailer is a giant summer and a cyborg twin Summer, what looks like a Mad Max: Fury Road parody, the return of the Council of Ricks, crazy monsters, and so much more. "Welcome to the darkest year of our adventures," Rick says to Morty in the trailer. With it finishing on the line, "Only a show this smart could be this stupid."
Why There Was A Delay On Season 3 Episode 2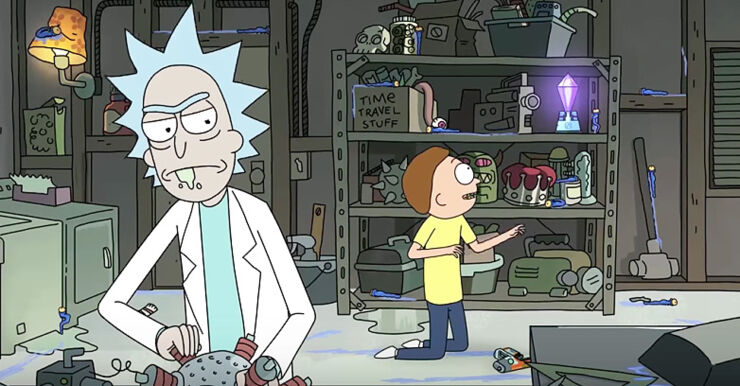 The delay for season 3 has been widely noted and debated, with recent rumors suggesting a feud between the co-creators as the reason. Dan Harmon recently addressed this fighting with Roiland in a thread on Twitter. Along with dispelling rumors that had been circulating about the show being cancelled.
In the live stream this was also addressed, with Deadline reporting, "Part of Harmon's weekend Twitter-thon focused on dispelling online rumors that the show was delayed because he and Roiland were feuding. [Brandon] Johnson [who hosted the live stream] had them address that pachyderm in the hall pretty much right away. 'On the interwebs, lotta people talking about beef between you and Dan — is that true?' he asked. To which Roiland deadpanned, 'We don't like each other by any stretch.' Harmon chimed in: 'While we suffer through working together, there is a built-in friendship in making each other millions of dollars. … As you've seen from American politics, rich people that keep each other rich tend to not work together at all.'"
You can watch the 30 minute live stream below:
So, good news all round as we finally get to see Rick and Morty season 3 Episode 2, along with the rest of the season which is thought will consist of 14 episodes. In the live stream Harmon also hinted that they might already be working on Rick and Morty season 4.
So hopefully that means the wait won't be as long as the 18 months between seasons 2 and 3. That's certainly a reason to Get Schwifty!
Check out some screenshots from the trailer below.
Rick And Morty Season 3 Episode 2 Trailer Pics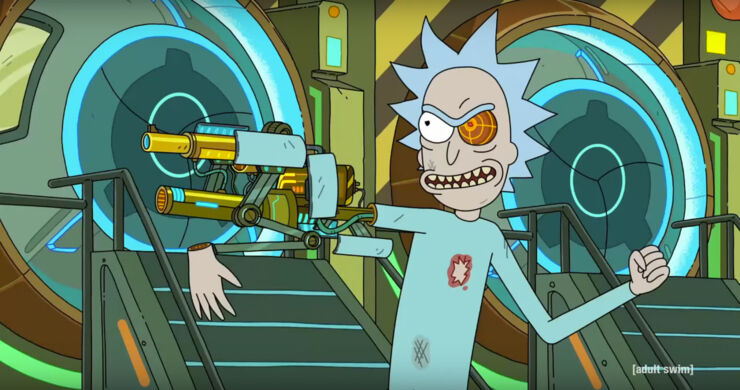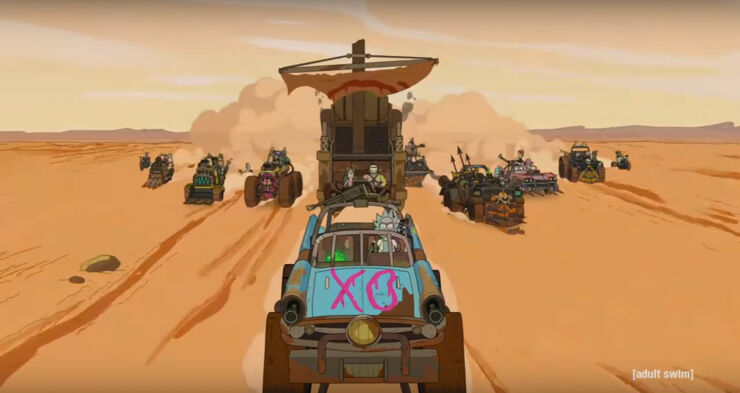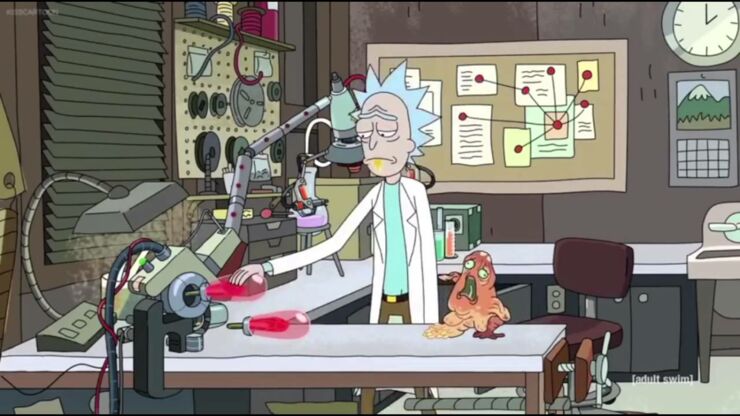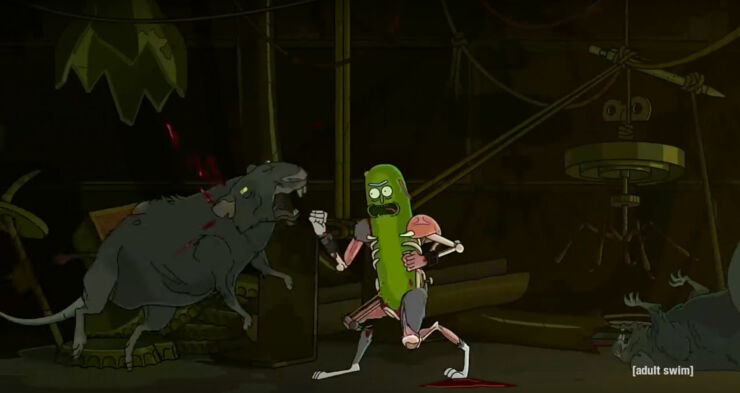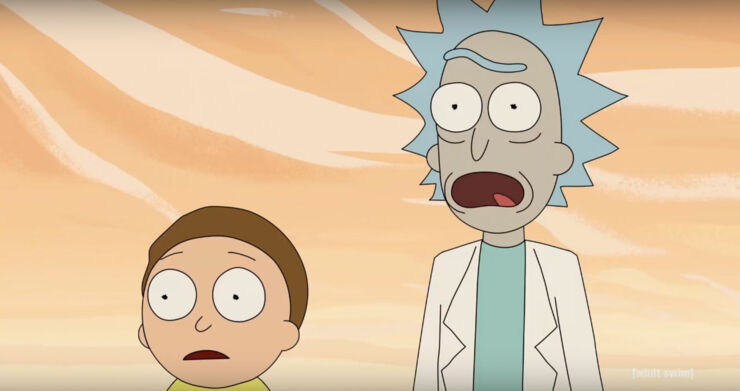 Related
Watch The Rick and Morty Butter Robot Do Battle In A Flamethrowing Death Match
The Philosophy Of Szechuan Sauce: Rick And Morty, Absurdism, And The Meaninglessness Of Existence
Get Schwifty With This Twisted And Violent (And Hilarious) Rick and Morty GTA V Mod