Raise Awareness Of Testicular Cancer, Draw A Giant 'Cock And Balls' With Your Running App
When it comes to using a running app, what's no doubt essential is being able to draw a giant 'cock and balls' using the route you take. This isn't as easy as it might at first seem, it will take lots of training and dedication to achieve, but don't worry because a new campaign by Testicular Cancer New Zealand is here to help.
The campaign gives some great tips like, plan your route beforehand by taking a look at Google Maps. Also, a wide open space is a great place to draw a cock and balls, as you can run where you please, but equally studying street layouts can also reap rewards. Like any sport tactics are essential for a good performance.
It doesn't have to be a run either, you can walk, cycle, skip, or kayak. Then, using your fitness app, be it Strava, MapMyWalk, Runtastic or whatever, draw your cock and balls outline, then post it to social media with the hashtag #GoBallsOut. It's definitely one of the more Interesting ways to to get crowd sourced content.
Of course, the campaign is much more than just showing you how to draw a cock and balls using your app. The idea is to get people up and outdoors to do some exercising, which reduces the risk of testicular cancer. And also to get men to think about checking their testicles looking for any symptoms, and combat the shyness associated with discussing the disease among younger men and their peers.
Testicular Cancer Is No Cock and Balls Story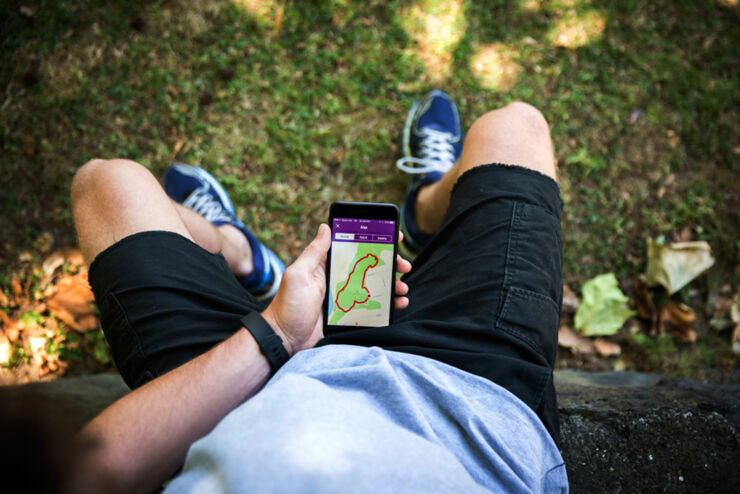 A cock and balls drawn in a running app in aid of testicular cancer awareness.
According to statistics from Cancer.Net in 2017 an estimated 8,720 men in the United States will be diagnosed with testicular cancer, with the average age of diagnosis being 33 years old and 380 deaths from this disease.
It's also a disease that largely happens to young men, but one that is highly treatable if detected early, with survival rates around 95%. So by approaching the campaign in a humorous fashion, Testicular Cancer New Zealand hope to engage and raise awareness among those most affected by it.
"Early detection is critical for testicular cancer treatment, as it leads to better outcomes for patients," says Graeme Woodside, CEO of Testicular Cancer New Zealand. "We want young men to understand how to confidently check themselves and know what to watch out for. Asking people to #GoBallsOut raises awareness of Testicular Cancer in a provocative and visual way. Ultimately however, we want people to 'check their balls' and keep themselves safe. We hope this campaign will get people talking and walking."
Join The Testicular Cancer Challenge