These Guys Have Dressed Up In Costume & Taken Hilarious Photos With The Same Santa Every Year
Two guys who are obviously way to old to be sitting on Santa's knee one year decided it would be amusing to do just that. So they went to Alderwood Mall where they live in Seattle and got a photo of themselves with Santa, grinning at the camera.
That was in 2006, and since then they've made it a tradition to visit the same Santa every year (except 2011) and get a photo. And each year they choose a different popular theme which reflects the year to dress up in.
Sometimes it's really big moustaches. Sometimes it's SNL skits, or Breaking Bad or Adventure Time.
The friends' annual festive tradition first surfaced three years ago when a Reddit user posted photos of the pair saying "Some friends of mine take a photo with Santa every Christmas. They've gotten better each year."
Then Imgur user mattxcf recently posted some updated photos to include the last fews years, and this years.
And they definitely get better each year. Check them out below.
2006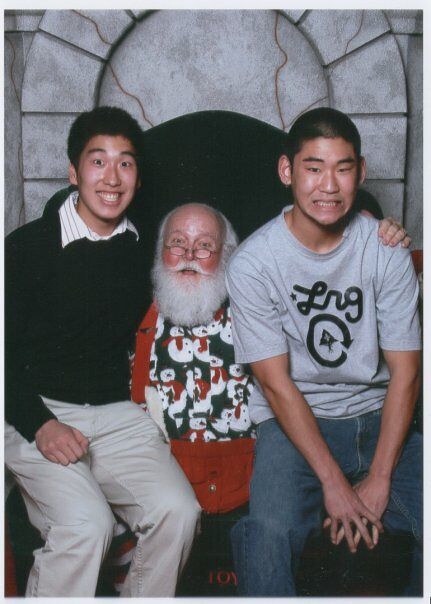 2007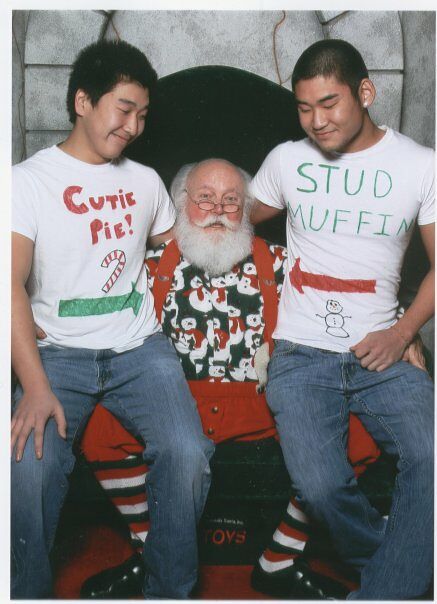 2008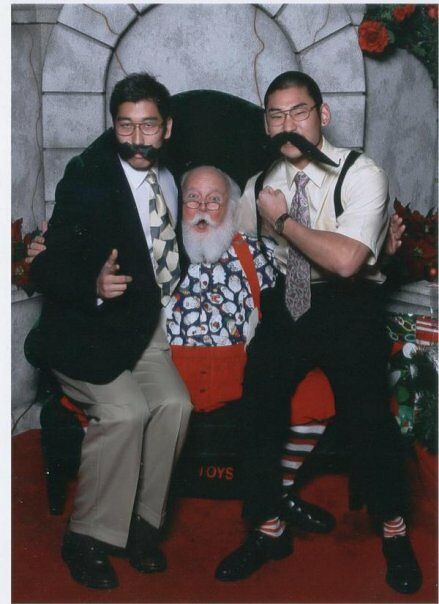 2009: SNL "Dick in a Box"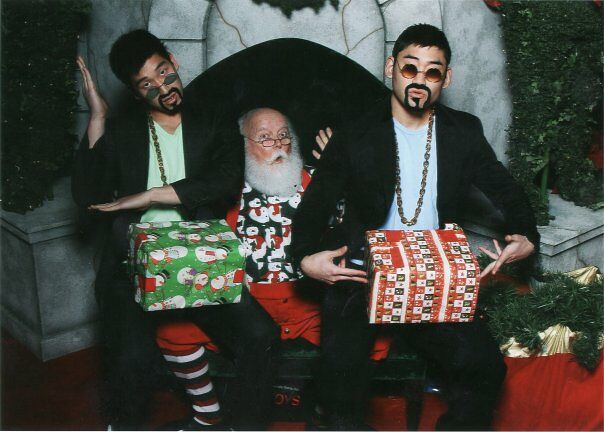 2010: The Twilight films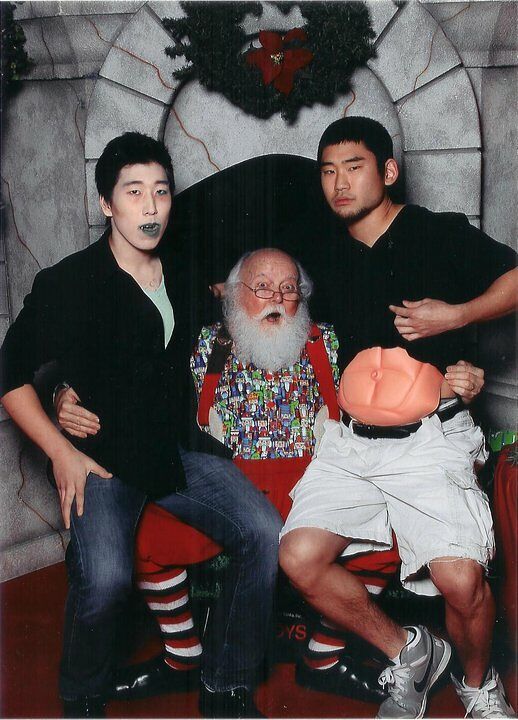 2012: LMFAO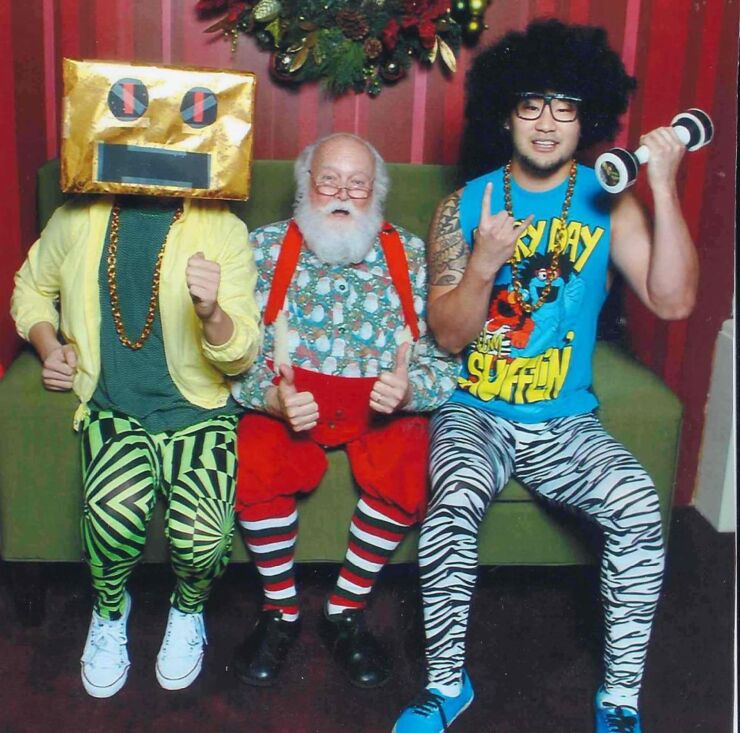 2013: Breaking Bad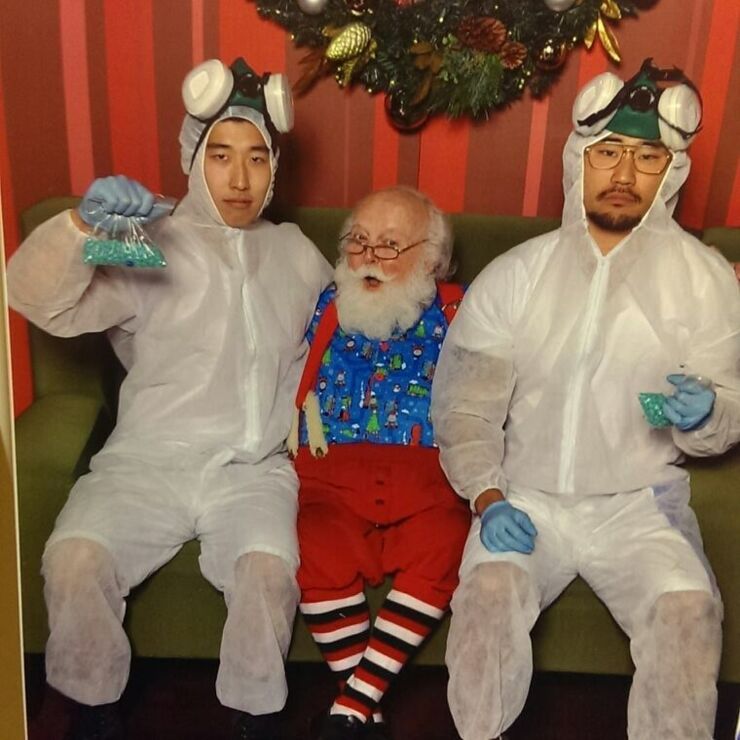 2014: Adventure Time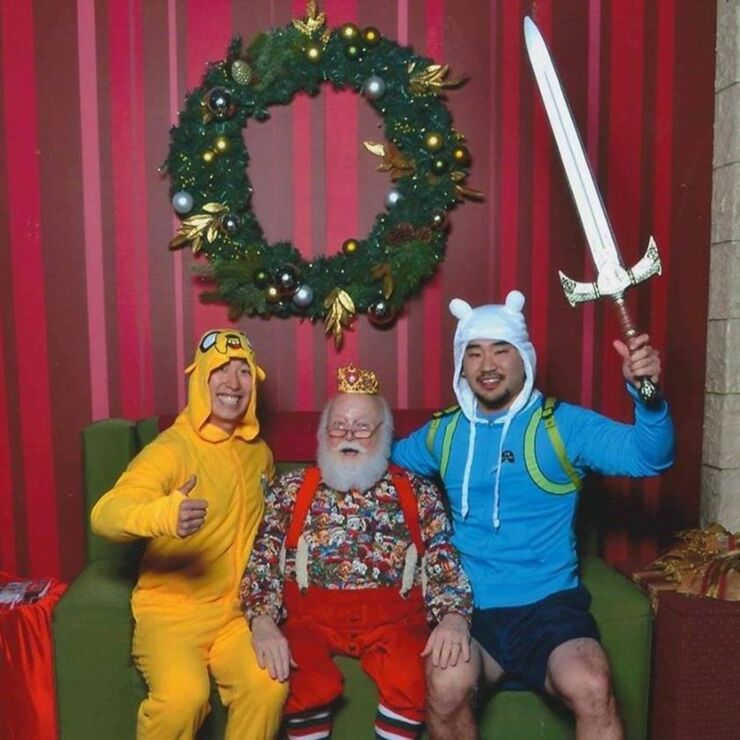 2015: Star Wars