Barsik The Cat For Mayor! Unhappy Residents Of Siberian City Want A Feline To Run For Office
Residents of the Russian city of Barnaul, located close to the Altai Mountains near the borders of Kazakhstan, Mongolia, and China, are so sick and tired of corrupt officials and blatant nepotism they've voted unanimously in favour of a cat to be mayor. The votes were cast in an online poll run by a local social media site Altai Online.
In the unofficial poll Barsik the cat, an 18-month old Scottish Fold, was selected, along with human candidates, with the question "Who would you like to see as new city manager of Barnaul?."
Over 5,500 people responded to the poll and 5,000 of them voted for Barsik who got 91.7% of the vote share. A victory by all accounts.
"People don't know who to trust any more," a local pensioner told The Guardian. "They have come to the conclusion that they can't trust the authorities."
Former city administrator Igor Savintsev had to resign earlier this year due to power abuse allegations around selling off local government-owned land to family members. And his son ran away to Thailand to avoid charges of fraud and embezzlement.
The people have spoken. Barsik the cat for mayor.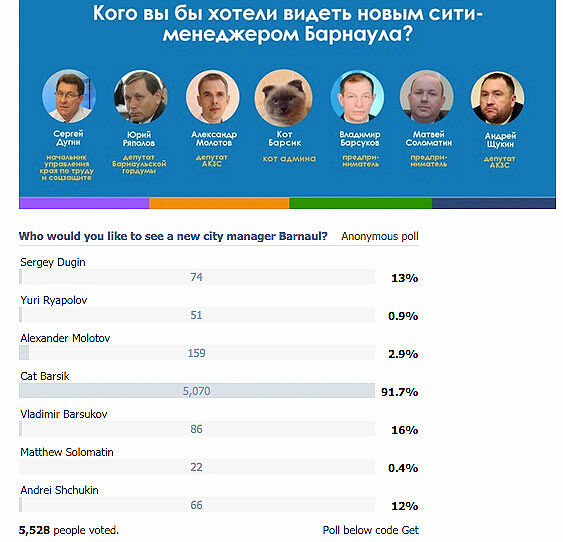 The poll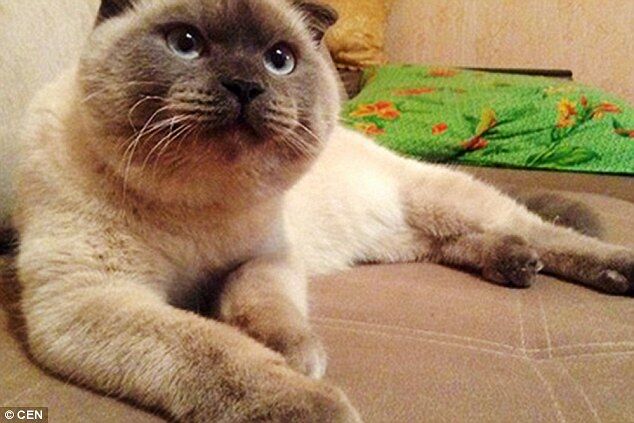 Barsik the cat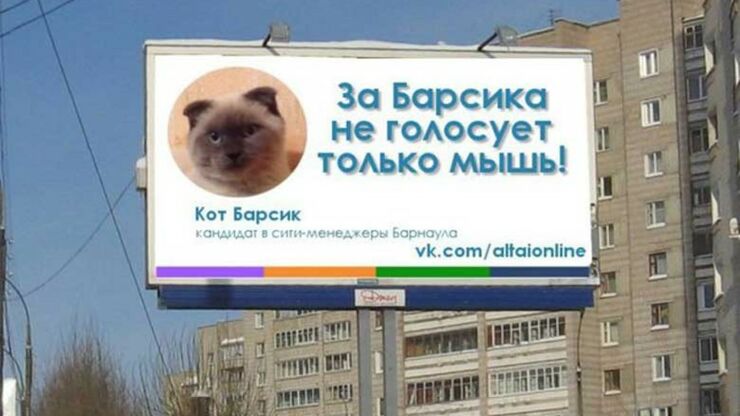 Photoshopped image of Barsik the cat on an election billboard