Universal Studios Hollywood's 'The Walking Dead' Attraction Opens To The Public
If you're a fan of TV show The Walking Dead and have always thought you'd do well surviving in the post-apocalyptic zombie world of the series, then you can now test out your nerves. Because a new attraction has recently opened to the public at Universal Studios Hollywood.
"Enter the post-apocalyptic world of AMC's 'The Walking Dead' in an all-new year-round attraction." says the theme park's site. "Prepare to fight for survival in a fully immersive journey as you navigate through a world overrun by hungry walkers. Follow in the footsteps of the human survivors as you battle your way through nightmarish iconic landscapes that bring the most popular cable TV show in history to life!"
The attraction has been getting fans excited because it's had the involvement of Greg Nicotero, FX artist and executive producer and director on the show, and his company KNB Efx. He's been involved in not only making sure the walkers in the attraction look the part by helping with the special effects, supplying prosthetics and makeup, but also in the planning. He even ran a zombie boot camp for the walkers in the attraction, so they move and act just like they do in the show.
"After six years of working on The Walking Dead, we have this great opportunity to take The Walking Dead out of the studio, off the soundstage and into this amazing and truly one-of-a-kind attraction at Universal Studios Hollywood," said Nicotero. "Guests can now come face-to-face with live and animatronic Walkers that are indiscernible from the Walkers from the show. It's very exciting, and I am thrilled to be a part of it."
The attraction aims for realism in its depiction and so scaring the audience is all part of the thrill. As well as the makeup, live performers, costumes, and animatronics they'll be recognisable sets and props from the show.
People entering The Walking Dead walkthrough attraction will see the Harrison Memorial Hospital Rick Grimes awakes in from his coma right at the start of season one and also the prison, the West Georgia Correctional Facility, that the group make their home in season three.
You can check out more of the attraction in the images and walkthrough video below.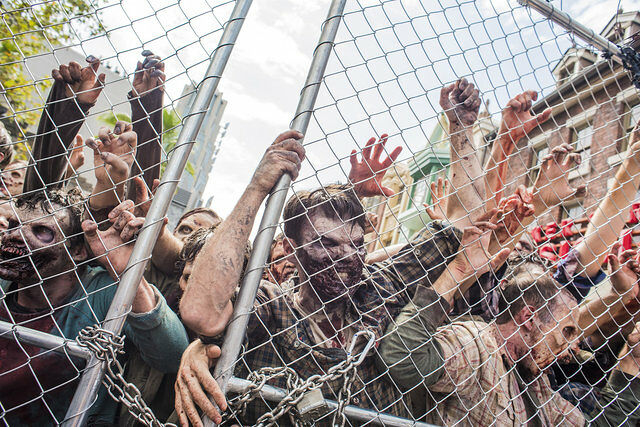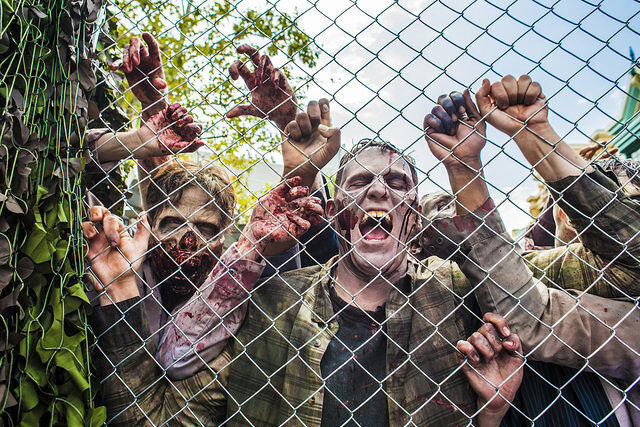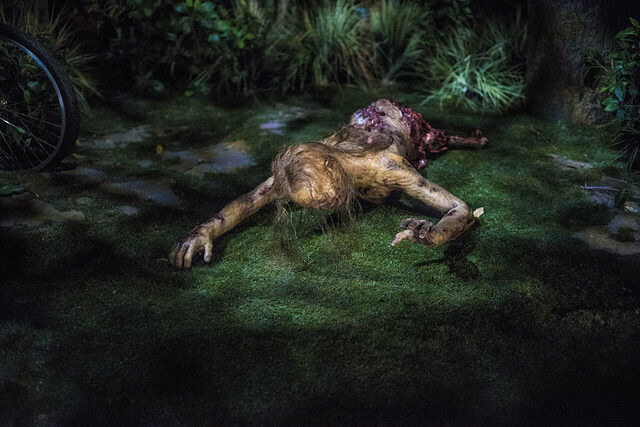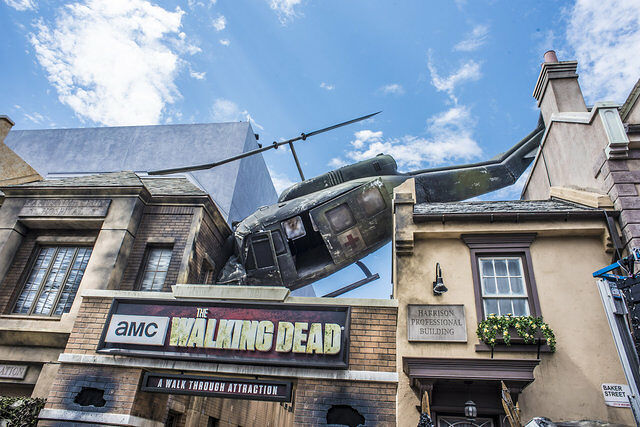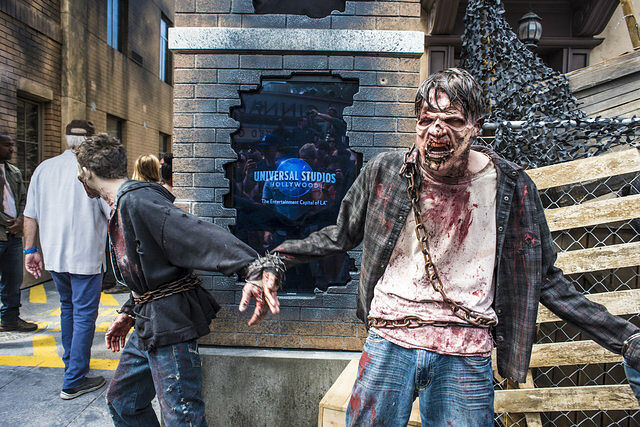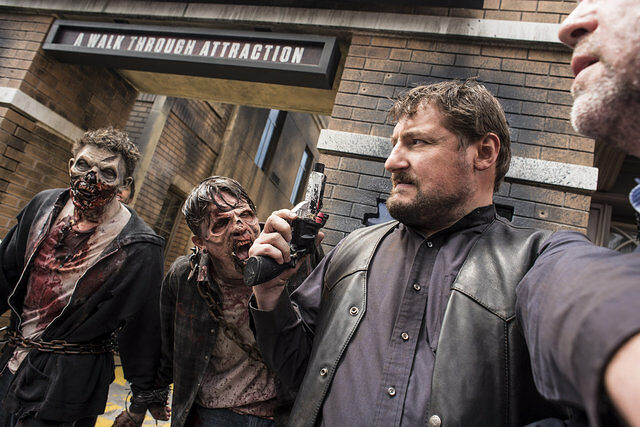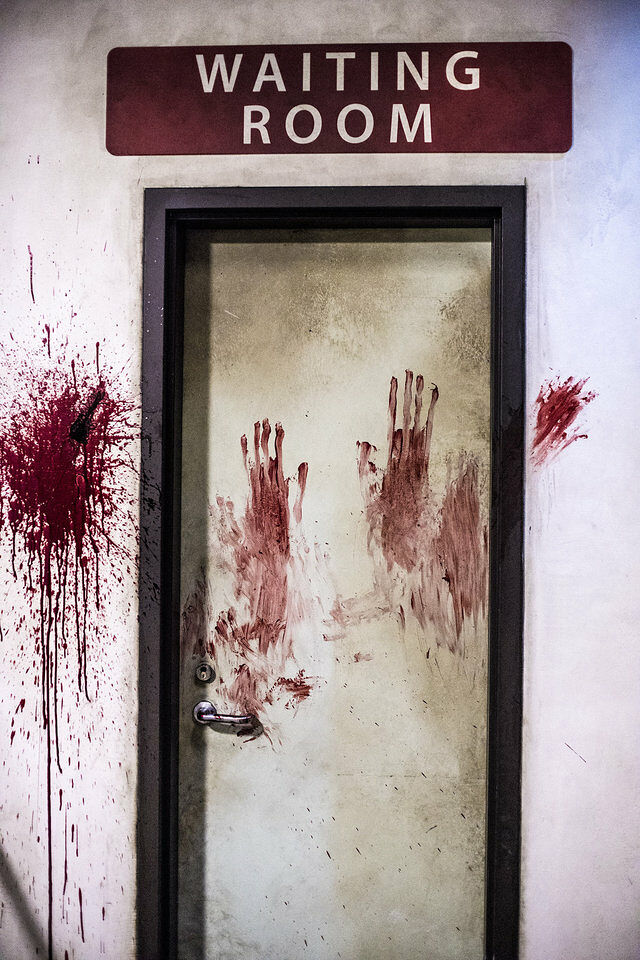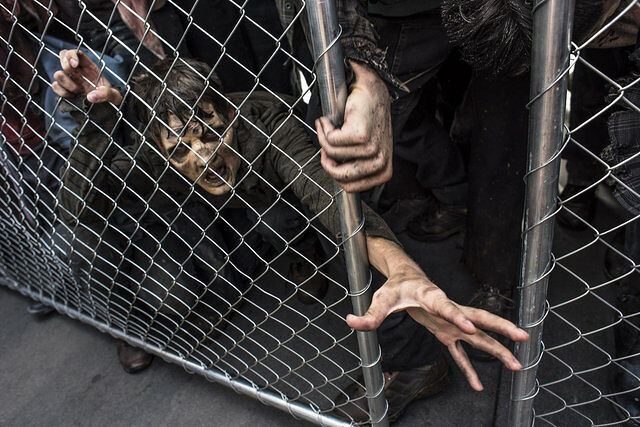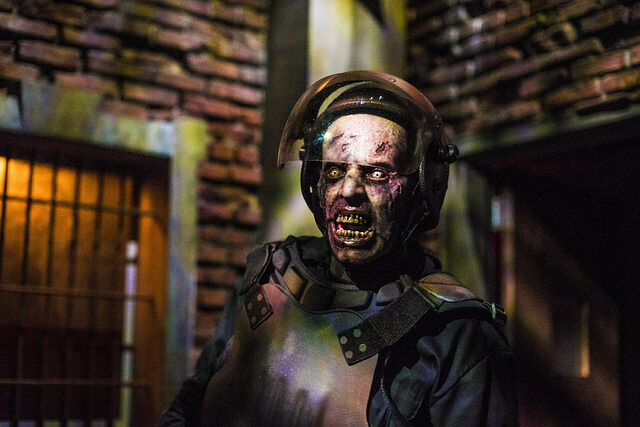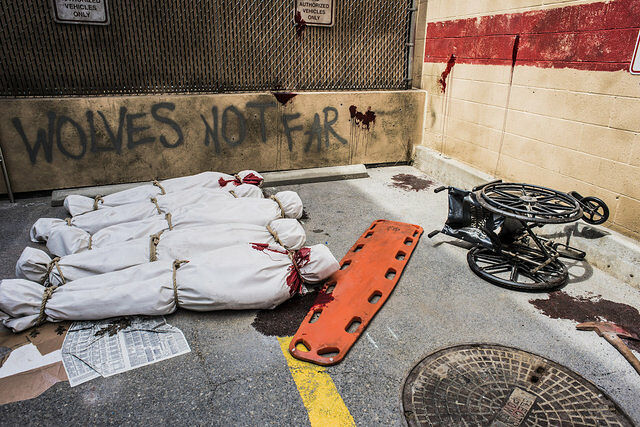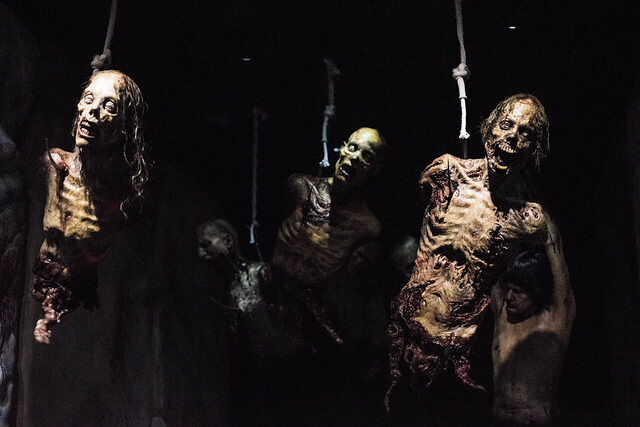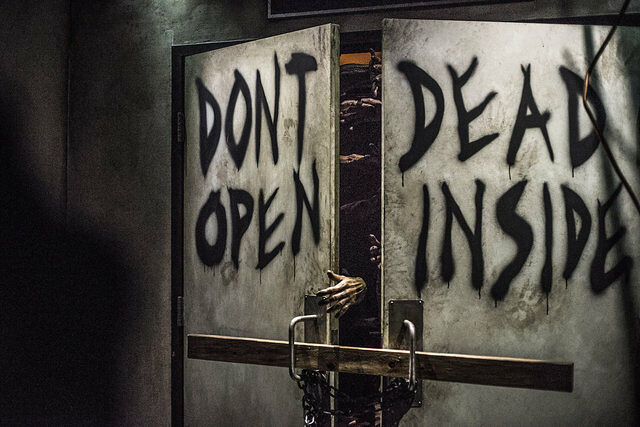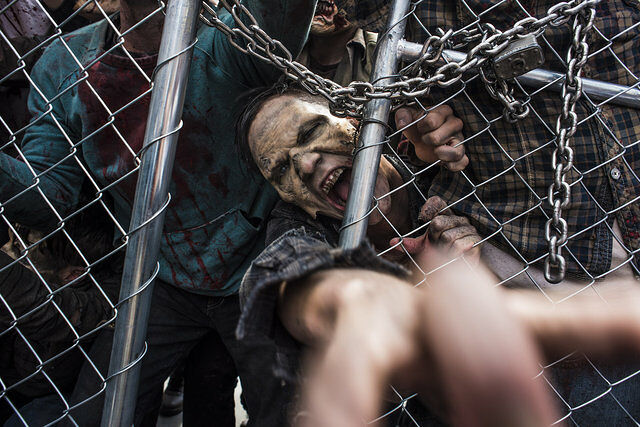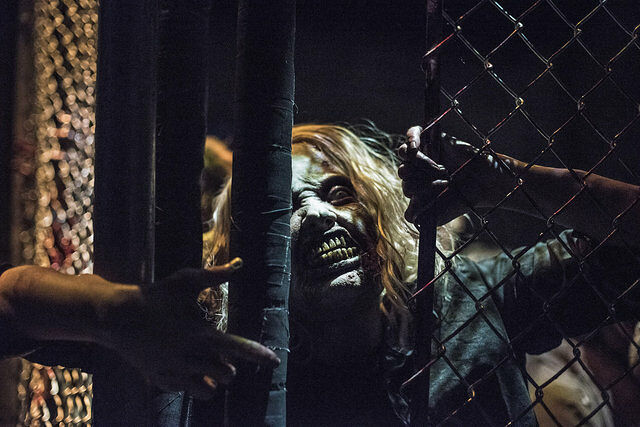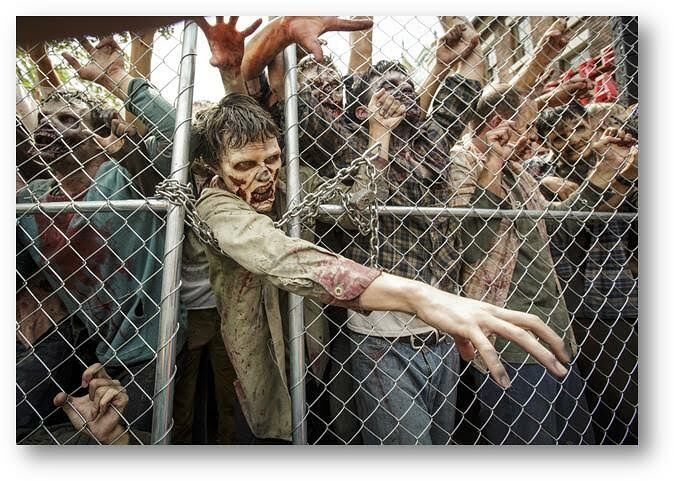 Photos by Annie Lesser