21 Weight Loss Before And After Photos Reveal It's All Just A Bunch Of Misleading Lies
Everyone is well aware that the internet is a place of untruths, and that's especially relevant when it comes to those weight loss before and after photos that you come across on Instagram.
You've no doubt seen them, one of the photos has the person (and it's mostly women, let's be honest) looking a bit bloated and out of shape. Then juxtaposed next to that is a photo of that same person, but this time looking super toned and fit. Like they've shed pounds of weight and they're the embodiment of keeping trim and maintaining a healthy weight. And leave you feeling totally unworthy and chip away at your self-esteem.
They're photos that propose to show us the before and after weight loss effect, but actually they are nothing but dirty rotten lies. And now fitness bloggers, body positive models, and others have taken to Instagram to expose the falsehood of these photos using the hashtag #30secondsbeforeandafter.
Weight Loss Before And After Photo Trickery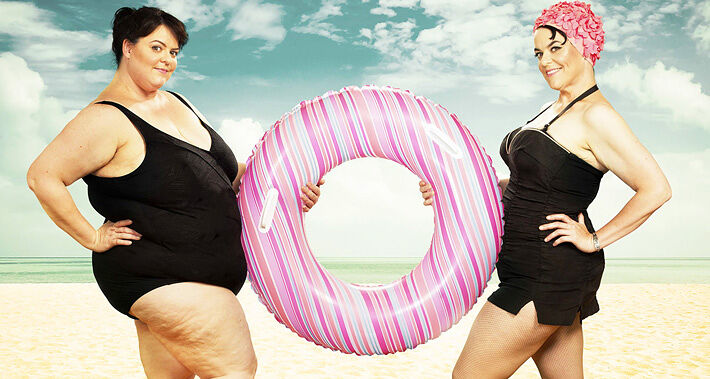 In doing so they reveal that posture, lighting, and angles play a crucial role when it comes to the trickery of weight loss before and after pics. it's the old 'smoke and mirrors' trick in the modern age.
And they're asking women to show some solidarity when it comes to putting up photos on social media showing off their bikini bodies. Because there's enough body manipulation from fashion websites and magazines with their crafty photoshopping to make models' bodies look thinner.
By exposing the deceit behind these supposed weight loss before and after photos these women are fighting back. While also promoting a body positive philosophy that should be embraced by everyone.
Take a look at some of the photos below which the women say were taken seconds apart, to show how the camera can most definitely lie.
21 Weight Loss Before And After Photo Lies