These Horrific Halloween Face Paintings Are Both Amazing And Total Nightmare Fuel
It's that time of year again, time to dust off a costume and use your face as a canvas for some Halloween face painting. But, competition is high because it seems with each passing year, people's dress-up game is upped again and again. So you are going to need some expert makeup tutorials to really cut it this Hallow's Eve.
So with that in mind, you might want to take some Halloween face painting style tips from Nikki Shelley (aka @nikkithepaintinglady) from England, UK. The self-taught face painter is highly skilled at turning her face into gruesome, spooky, and downright terrifying monstrous creations with her amazing scary Halloween masks.
It's the kind of Halloween face painting and Halloween makeup that is not meant to attract attention from the opposite sex, rather that if you met someone like this in a dark alley walking home from trick or treating, you would run. Even though this type of costume is entirely expected on the frightful eve that is Samhain.
But that's testament to how great Nikki Shelley's scary Halloween face paintings are. And having been doing it for a few years, Shelley has honed her craft and built up quite the collection.
Nikki Shelley Talks About Halloween Face Paintings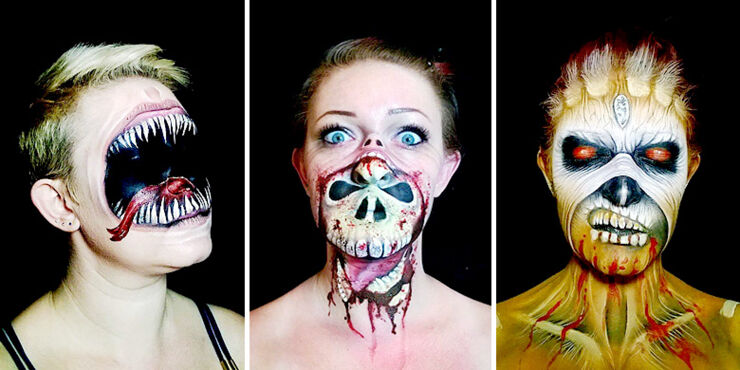 Nikki Shelley's Halloween face paintings are seriously scary / Image source: Instagram.
Her augmented self-portraits offer a range of weird and uncanny creatures, from demons coming out her mouth to creepy lizard people or dead-eyed automatons. Many inspired by horror movies, of course. Each is created with enough skill to make them look genuinely frightening, too.
Not surprisingly she is in great demand at this time of year for her incredibly life-like illustrations.
Shelley says of how she stumbled upon her talent, "I did what most moms do and bought some cheap face paints one Halloween. The kids loved it and I had loads of compliments on how good they looked. So, my sister asked me if I could face paint at my nephew's birthday, and of course I said yes. From there, all my family nudged me to carry on with it. But the kids soon got bored and so I started painting my own face. That was where I found my love for horror makeup!"
Check out some of Shelley's incredible Halloween face painting creations below. You can check out more of her work on her Instagram page.
Examples Of Nikki Shelley's Scary Halloween Masks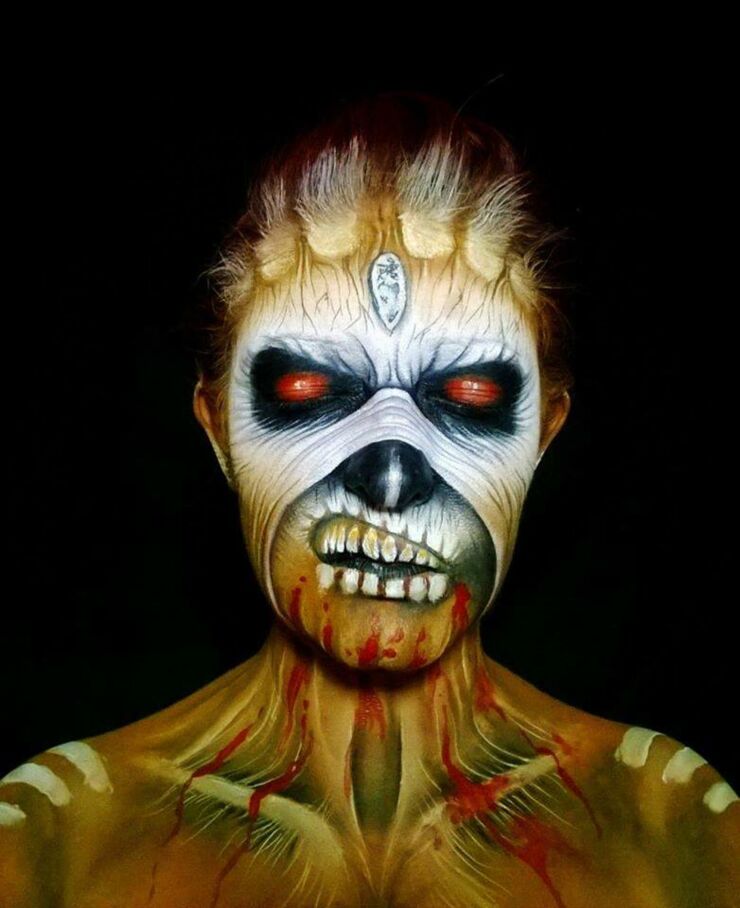 Nikki Shelley's Halloween face paintings / All images: Source @nikkithepaintinglady Instagram .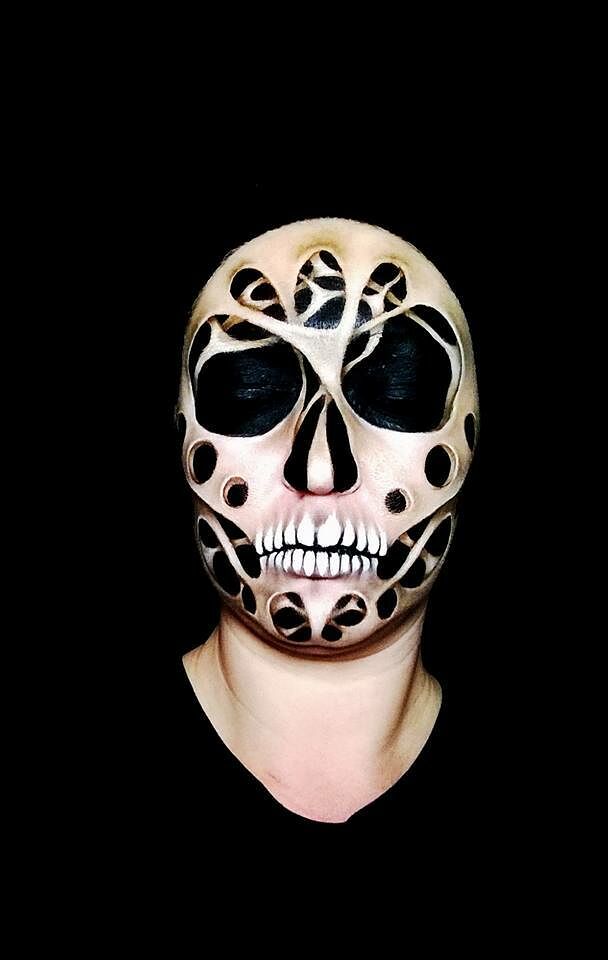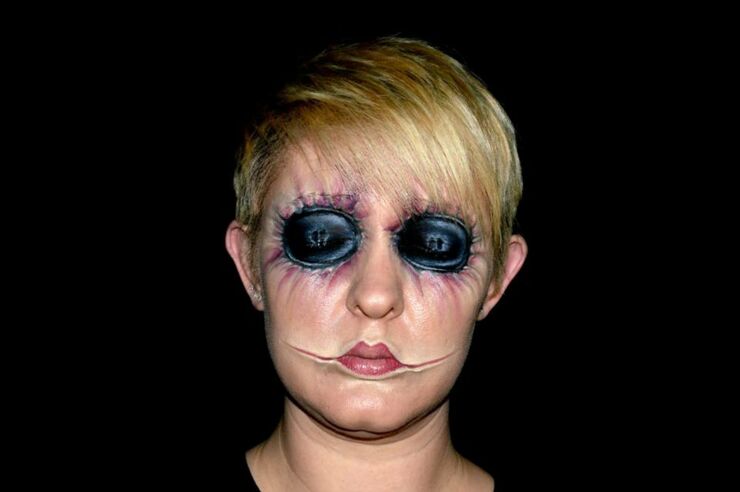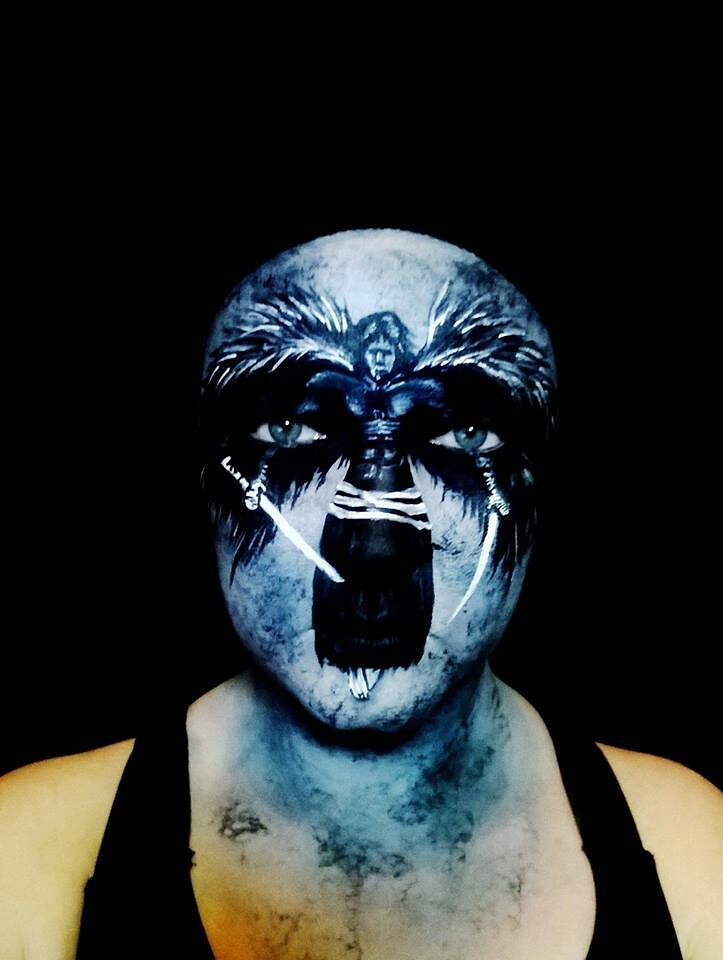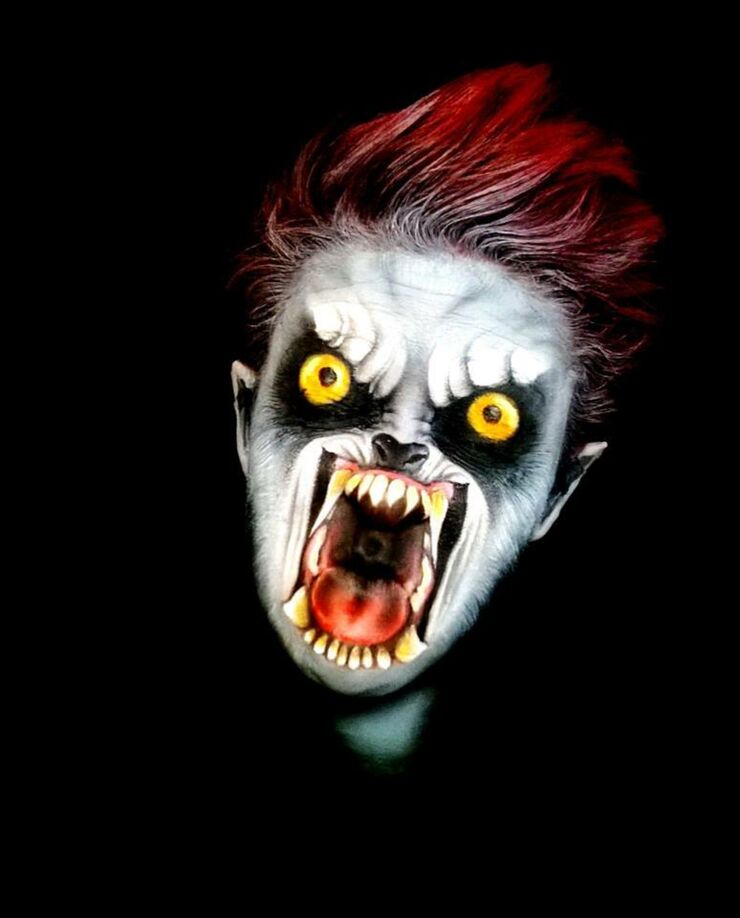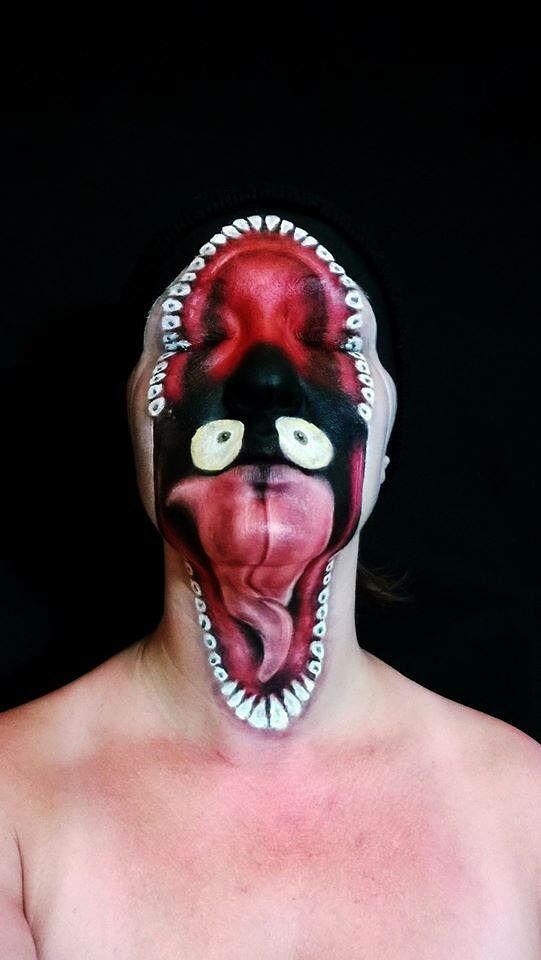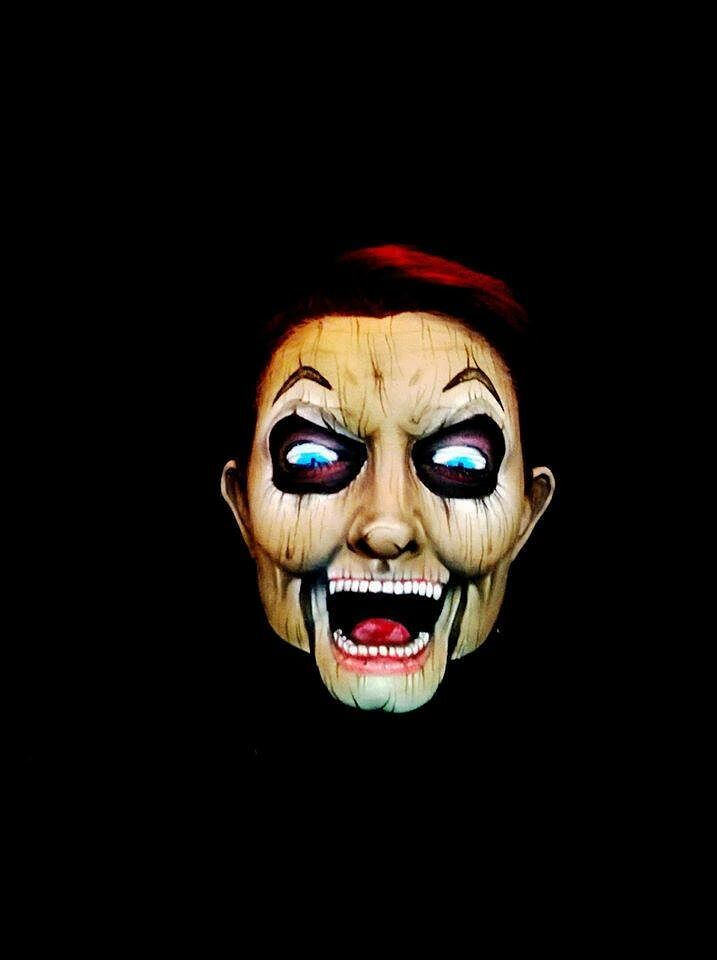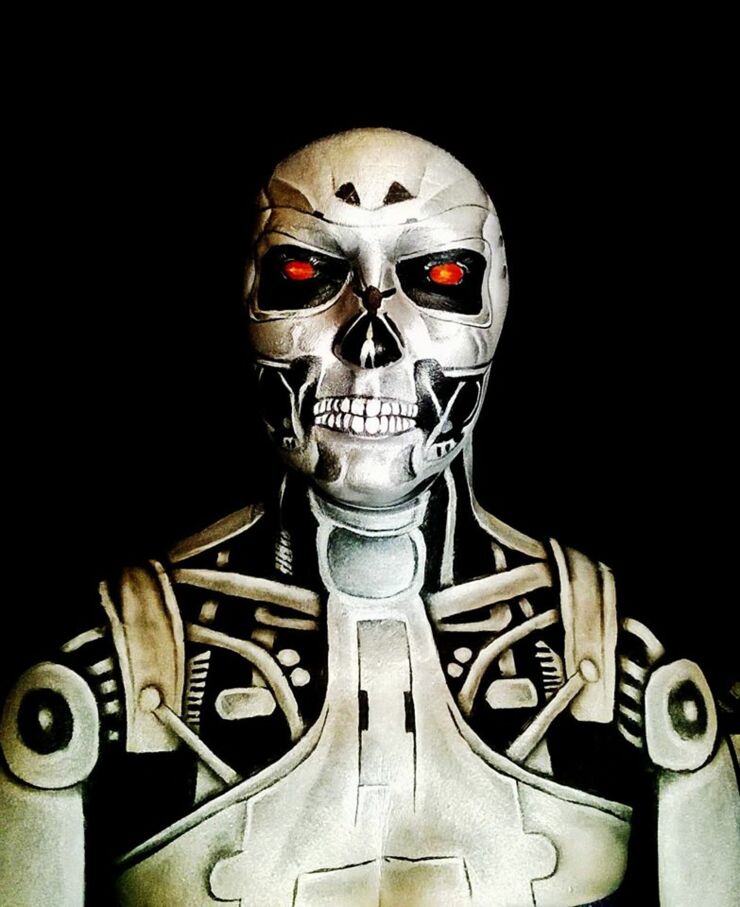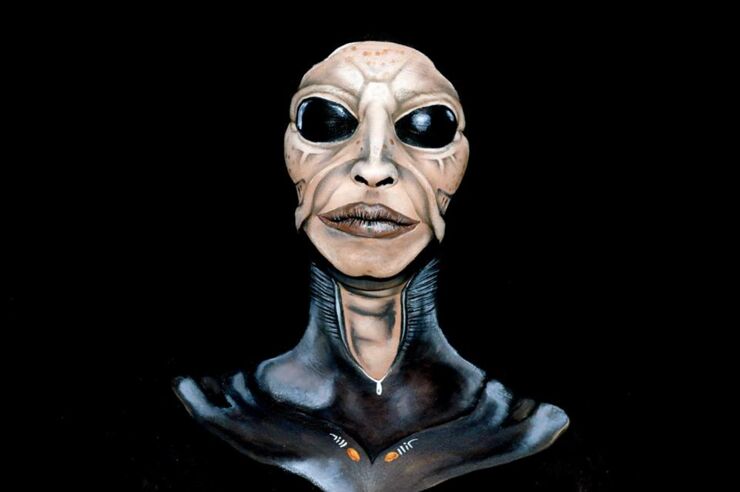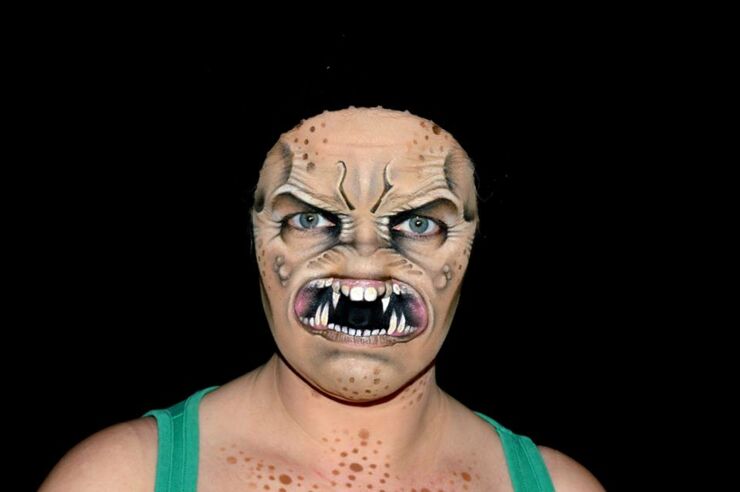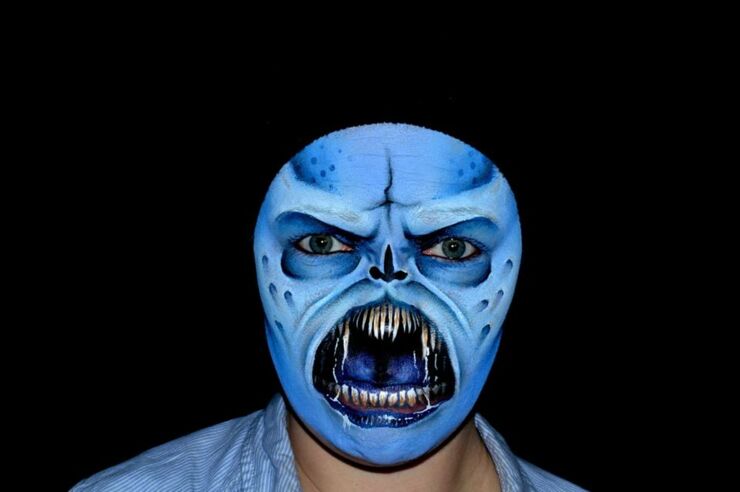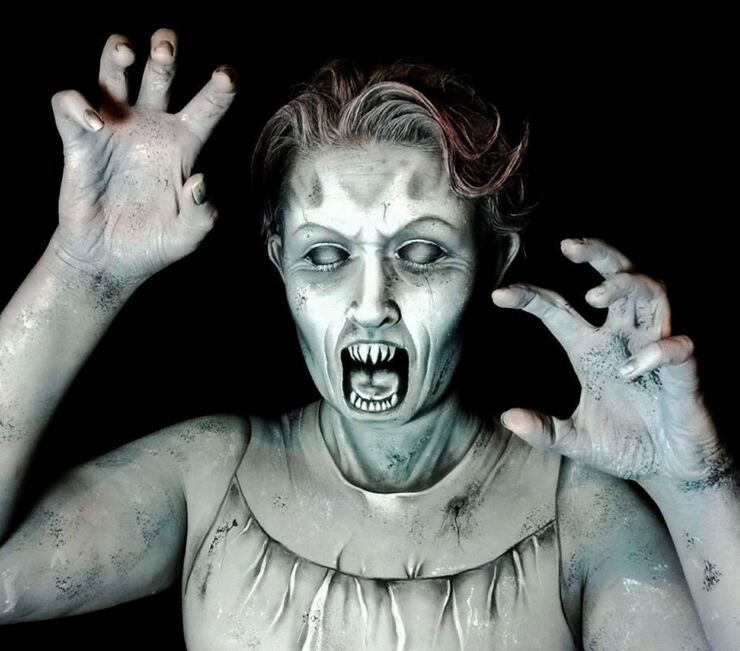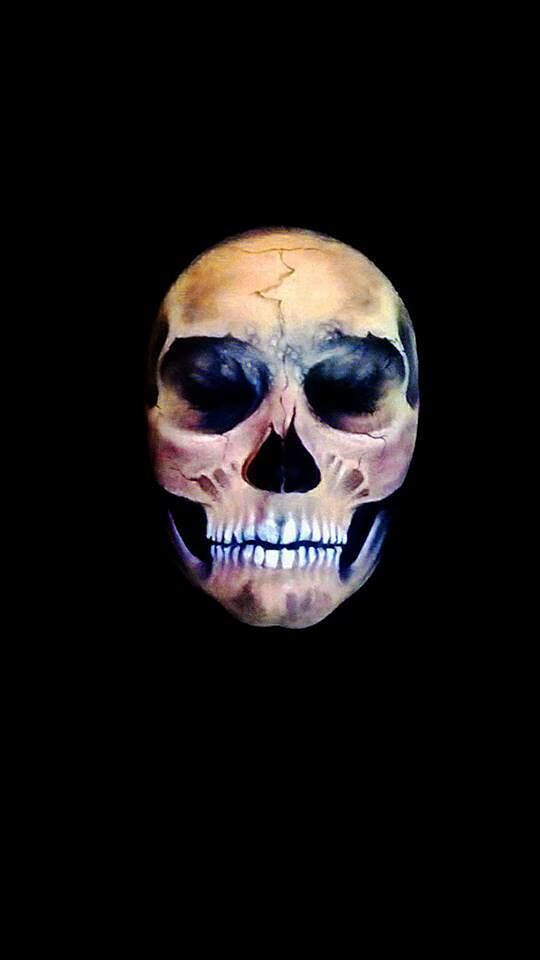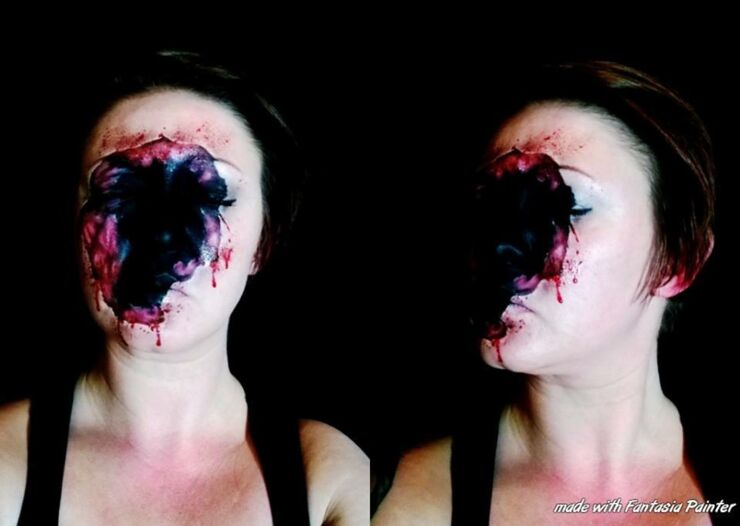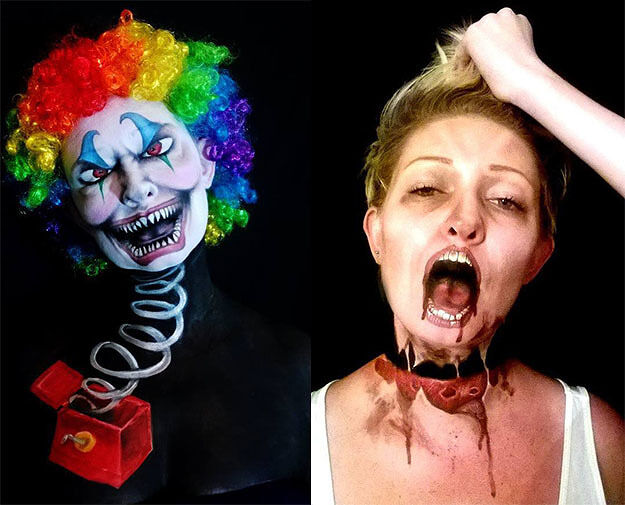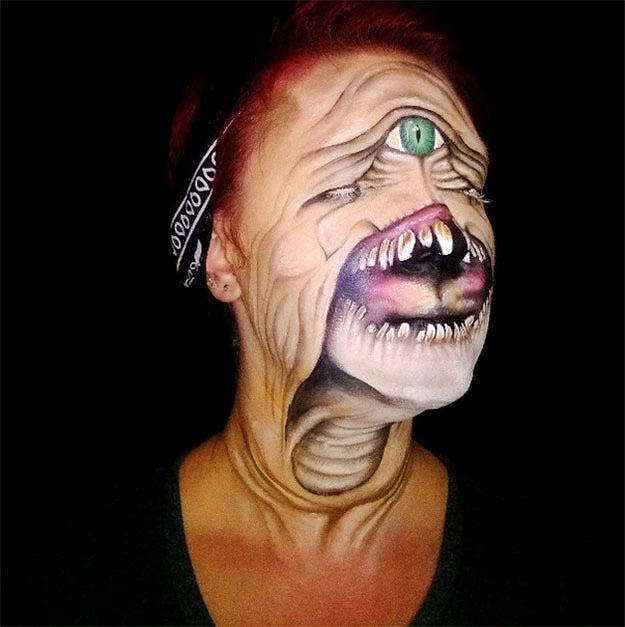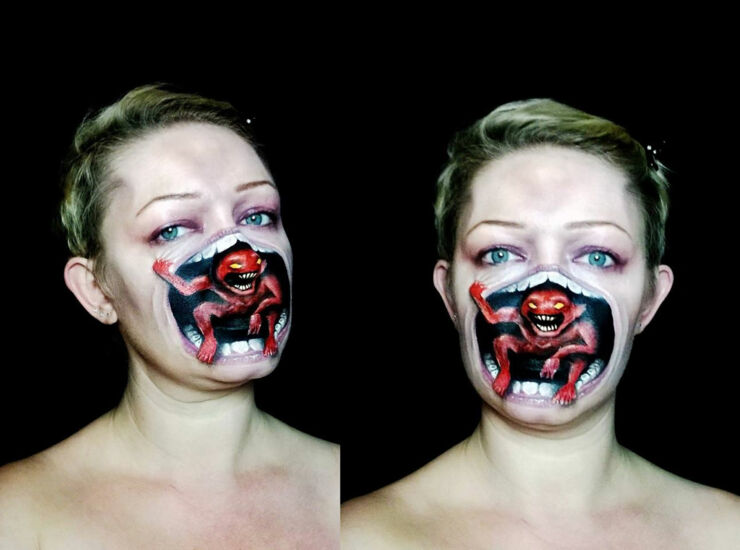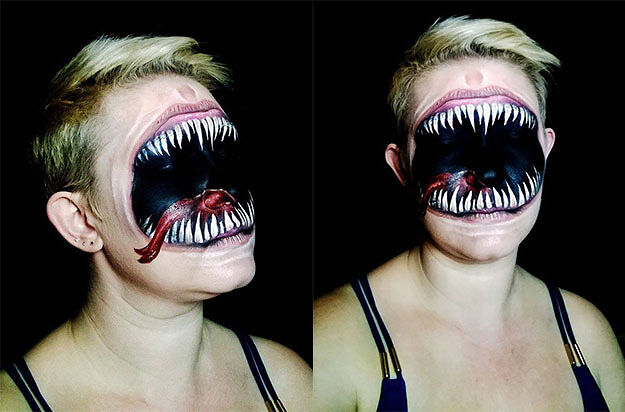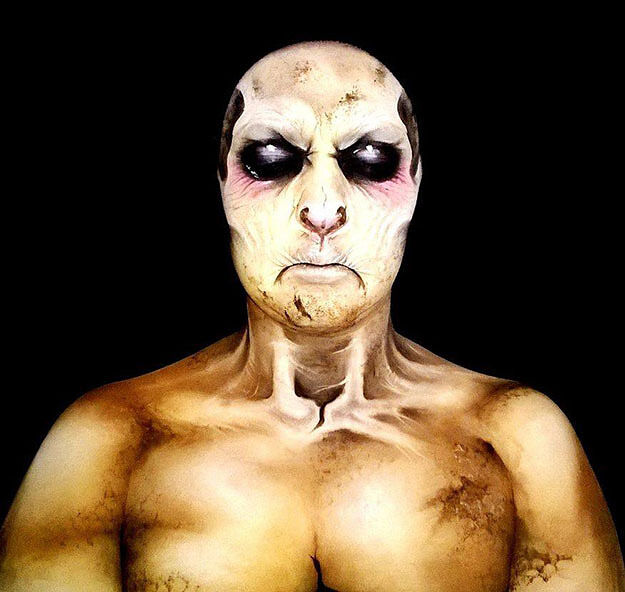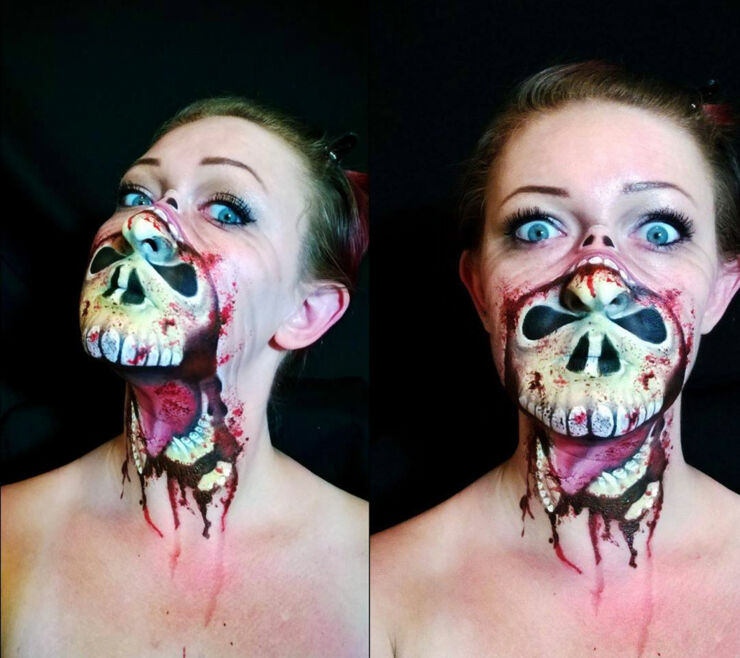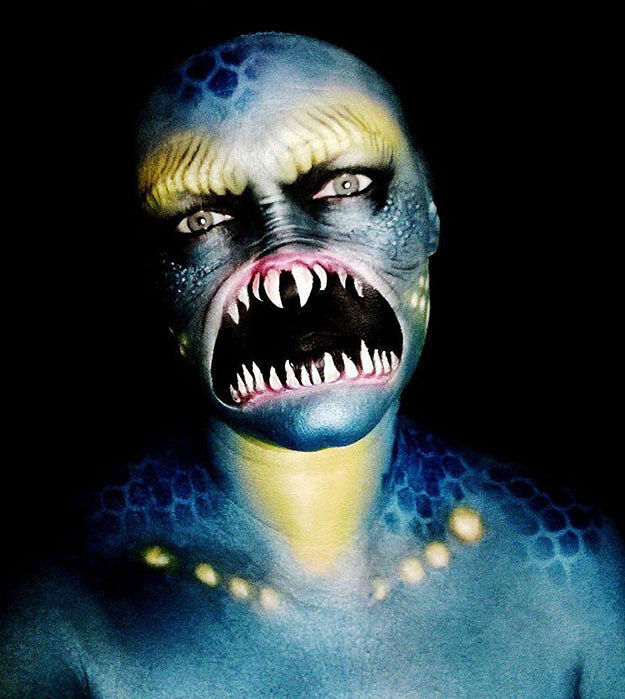 All images courtesy @nikkithepaintinglady / Instagram