#WomenNotObjects Campaign Video Wants The Ad Industry To Stop Objectifying Women
Women are often used to sell all kinds of products while wearing barely anything or posing suggestively, be it promoting cars, food, alcohol, and pretty much anything else you can think of. But one ad executive is fighting against these sexist images with a campaign highlighting the objectification of women by the ad industry.
Madonna Badger has launched #WomenNotObjects which features a video that starts with a Google search of "objectification of women." Typing that term brings up all kinds of commercials from all type of brands that treat women as objects, by featuring them performing oral sex on a burger or selling after shave using the naked female form.
In the video women hold up the offending ads while simultaneously confronting them, detailing sarcastically why they're so harmful. Badger, who is co-founder and chief creative officer for ad agency Badger & Winters, told the Wall Street Journal. "I want my life to have a purpose, I love my job but I don't want to do it if it hurts anyone."
She also acknowledges that, as someone who's had a career in advertsing, she's guilty herself of using objectification to sell, but is now pushing for change.
Her message is made even more poignant because, back in 2011, she lost her three young daughters, and her parents, in a house fire on Christmas morning. She says she now wants to honor their memory by doing something positive to change the industry.
Let's hope it has an impact.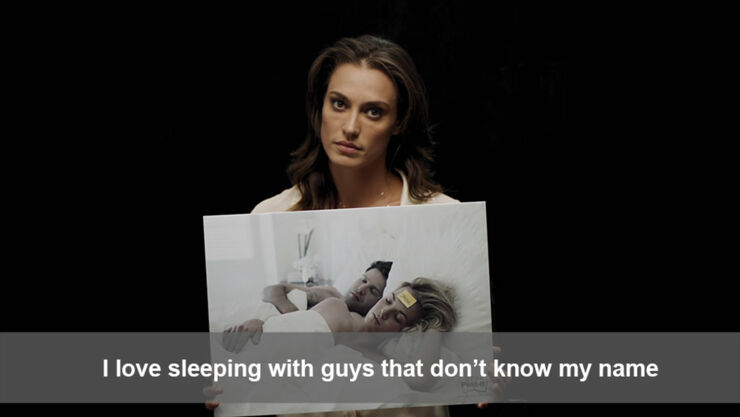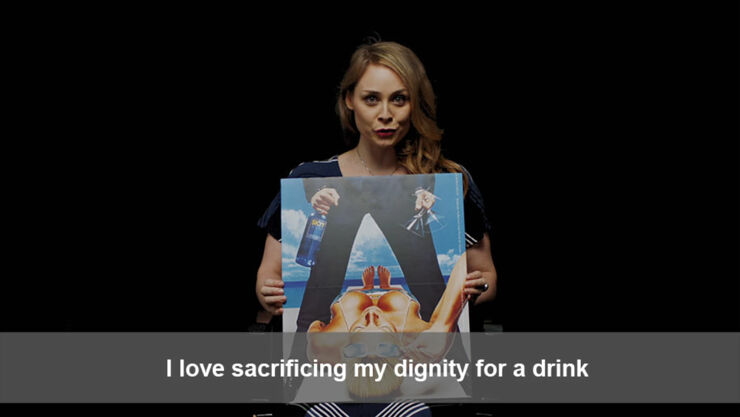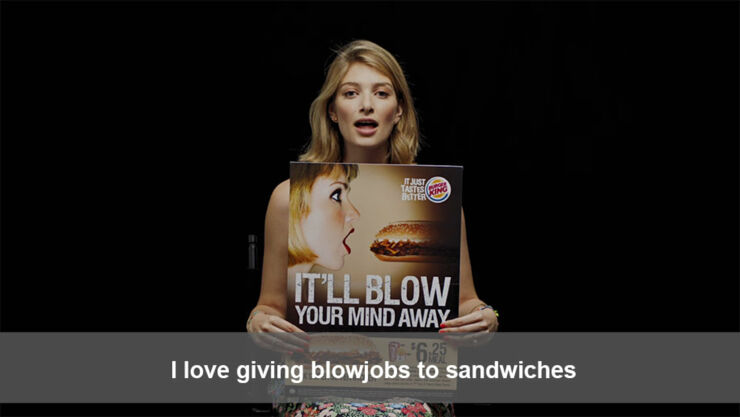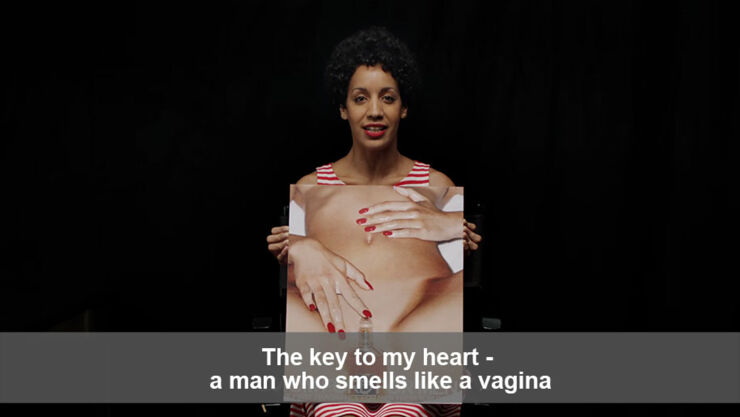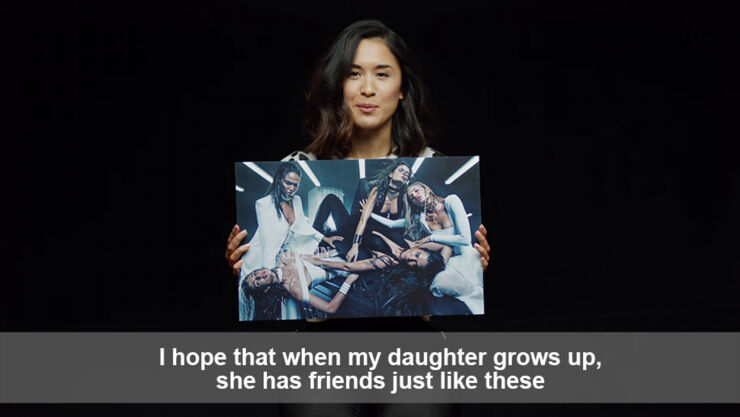 H/T (Pictures) - Demilked.com