The World's Smallest People Offer Insights Into Their Lives In This Fascinating Documentary
Often seen as something to gawk at by most of society, some of the smallest people in the world show what's it's really like to be them in this revealing documentary by Barcroft TV.
We're taken into the lives of people like Michael Henbury, Britain's smallest man whose 2ft 11in height makes him about as tall as a three-year-old. The documentary delves into his life, going inside his home to show how the simple activities most of us take for granted, like opening the fridge, are hurdles to be overcome.
But he doesn't want to be victimized, instead like many people who suffer from dwarfism, he just gets on with with his life. While he lives a normal life the film also offers up examples of how society can treat people like Michael as freaks. It's a heartfelt glimpse into their lives.
There's a rather shocking moment revealed by his mother when she talks about when he was born and how the doctors at the hospital said to leave him there, implying that there's no way she'd want to take him home.
We also meet He Ping Ping from China who, until 2010 when he died of heart complications, was considered the smallest man in the world at 2ft 5in. He weighed the same as a one-year-old child and it's hard not to see his life as a little bit exploited, as he's paraded around and measured by Guinness World Records.
There are also many others, giving the viewer an understanding and insight not just into their everyday lives, but also things like the health problems that come with conditions such as diastrophic dwarfism.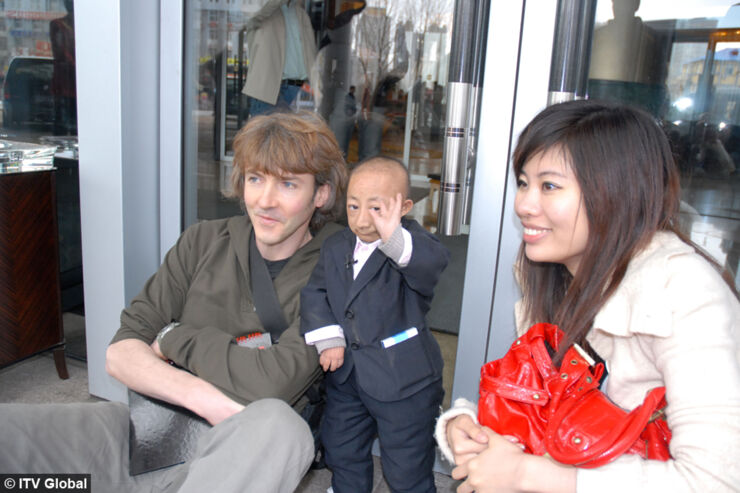 He Ping Ping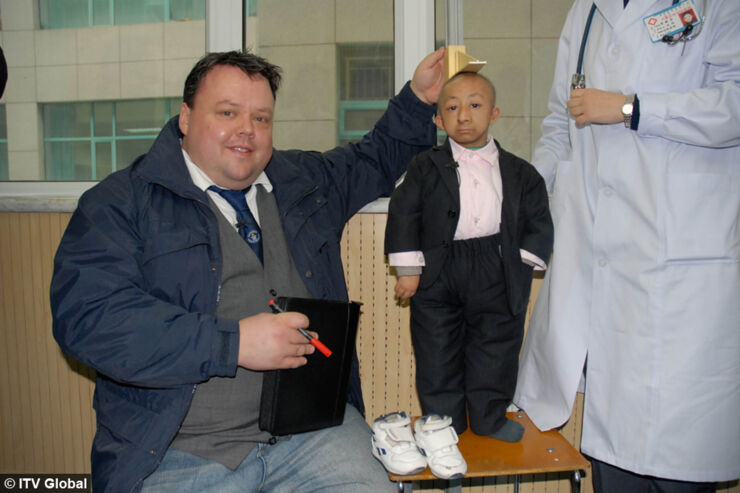 He Ping Ping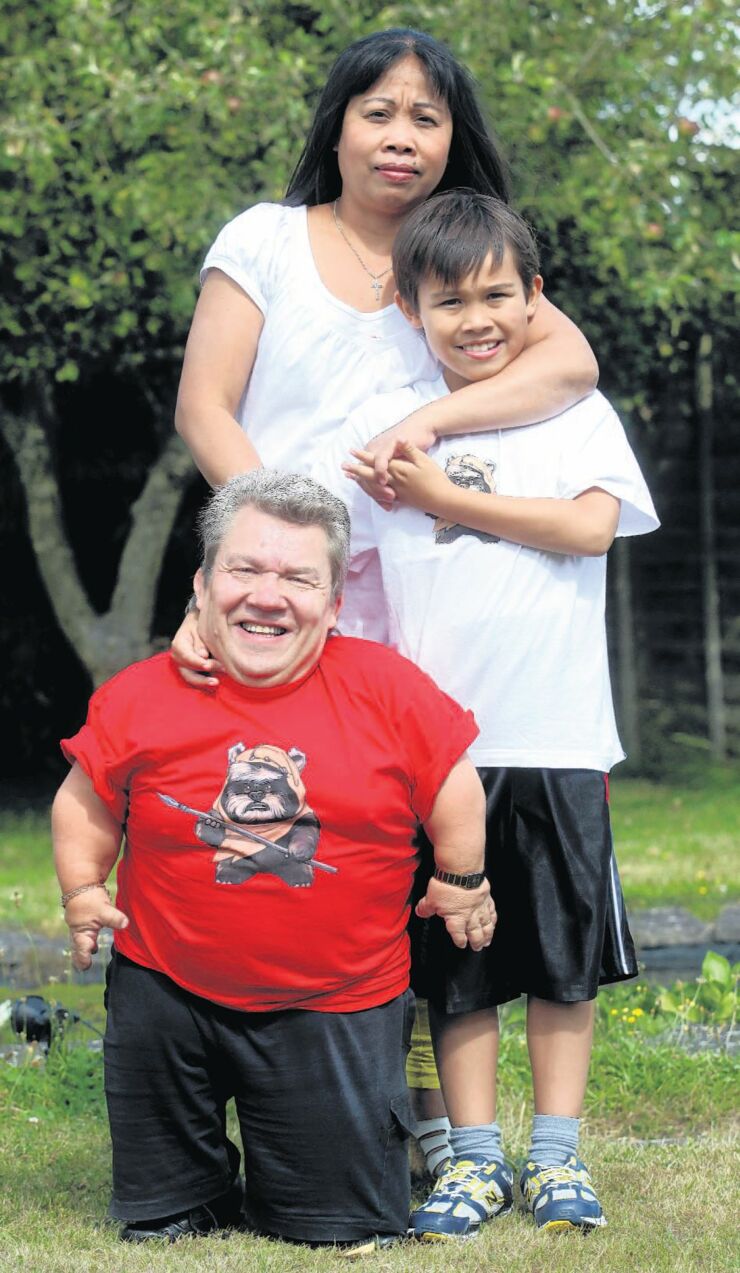 Michael Henbury, his wife and son