30 Of The Coolest Cosplay Outfits You'll Ever See From San Diego 2014 Comic Con
This year's Comic-Con International San Diego (SDCC) featured some of the most diverse guest lists of any convention, if you were there then you know the sore feet and lack of sleep were totally worth it just to see the all the amazing events and be part of the whole experience. I'm already getting excited about next years's event.
But being a total cosplay fan and geek girl at heart it was an event that i will never forget as i was witness to some of the best cosplay (short for costume play) costumes on display to date, it was amazing! While there are a lot of cool movie, game and TV announcements at SDCC, without doubt one of the best parts of the four-day event is seeing the cosplay people dress up in.
The comics, sci-fi, gaming and fantasy communities' talents for homemade disguises, craftsmanship, and sartorial superheroics were all on display and below are (in my opinion) the best of the best that attended. Enjoy.
---------------------------------------------------------------------------------------------------------------
The Mad Hatter with Alice.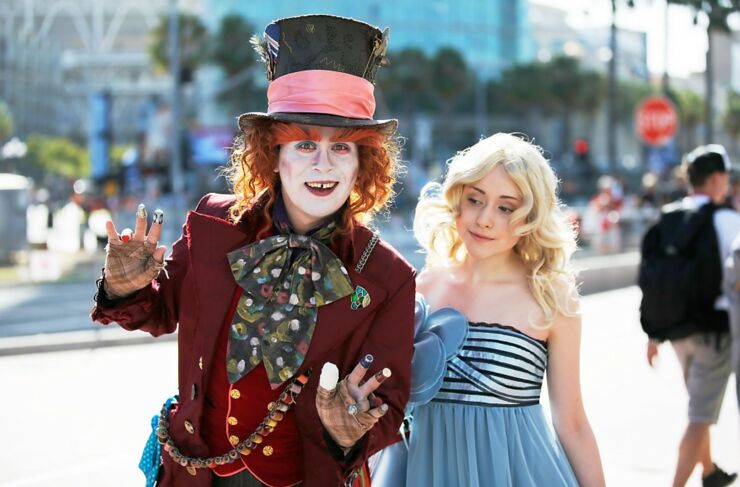 He Man.....with a fan.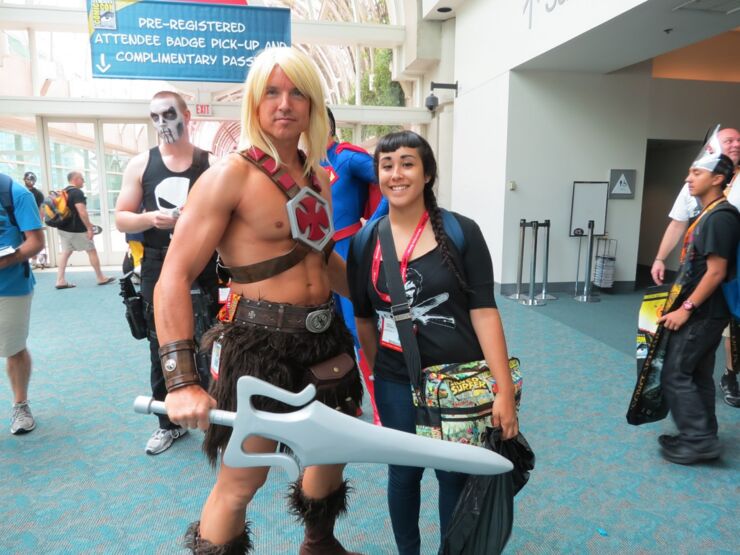 It's good to know Chewie's got your back.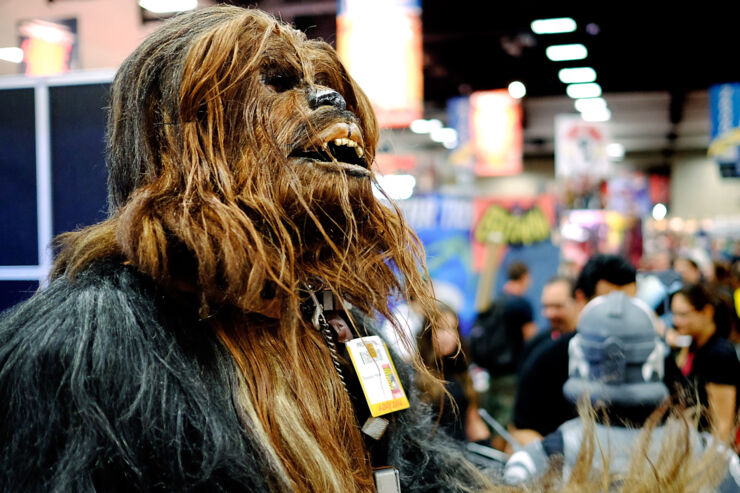 Bane and Batman fight it out over where to go eat.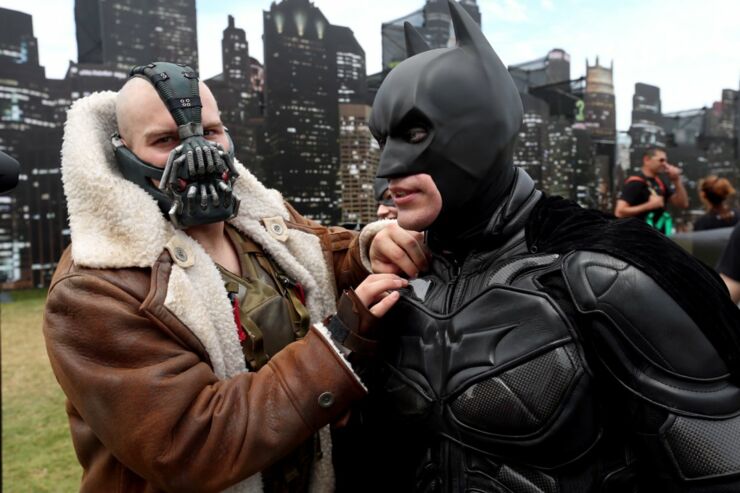 Wonderwoman and Supergirl promote GIRL POWER!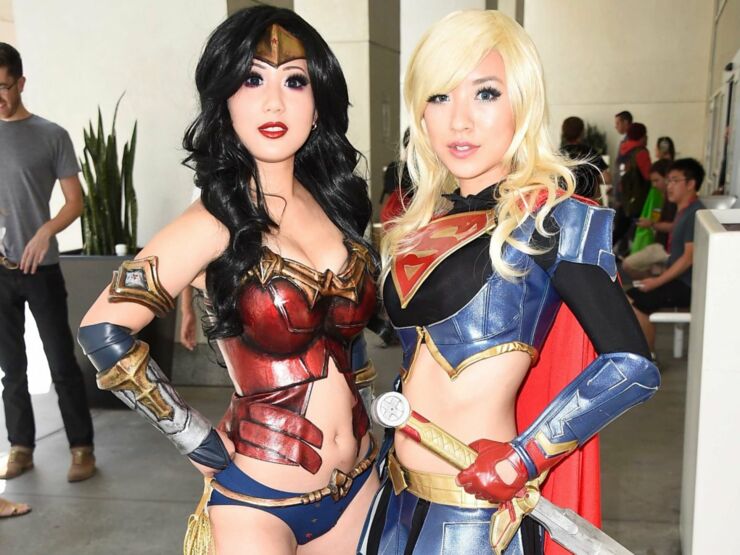 Batman gets extreme!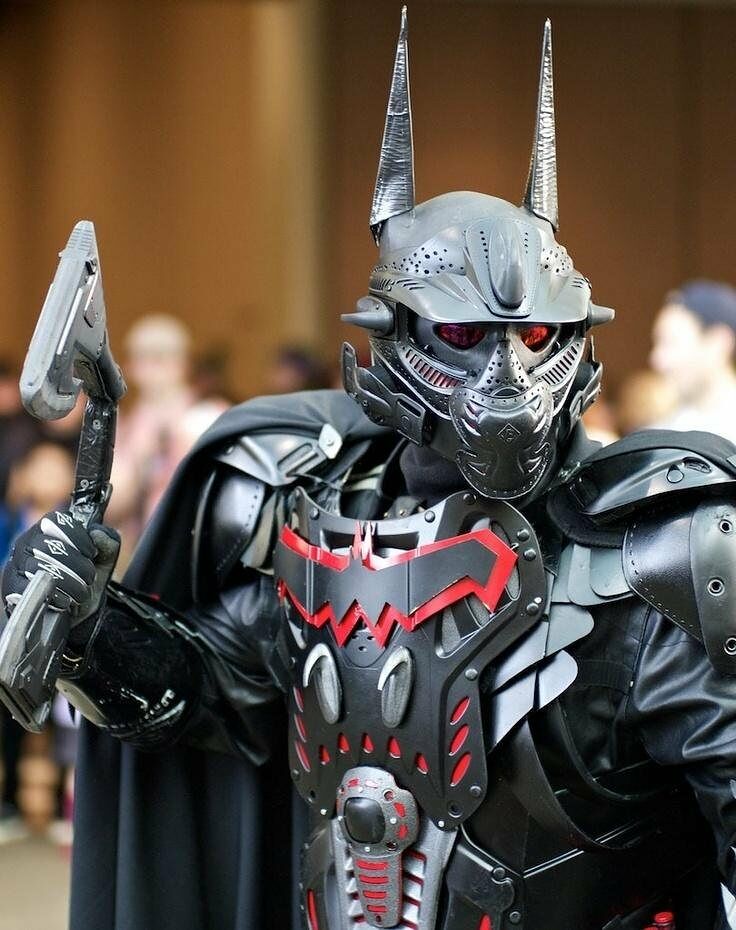 This Is how to train your dragon.
Bumblebee's Transformer costume pretty much tops them all.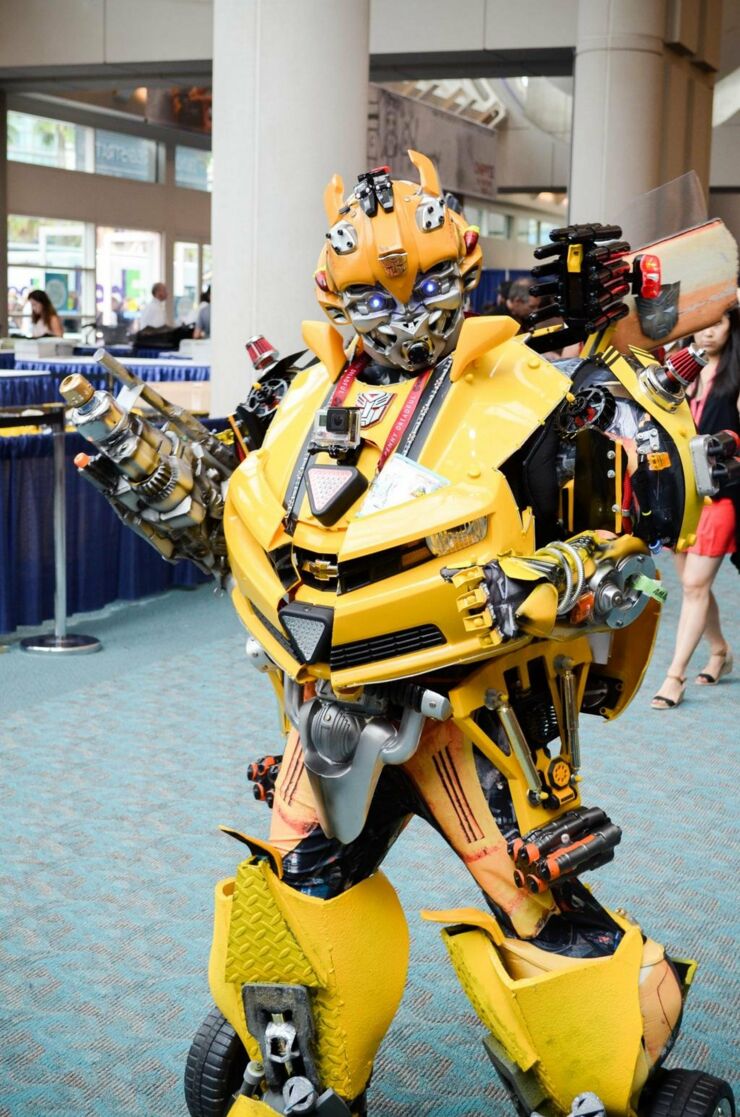 'Do you wanna build a snowman?'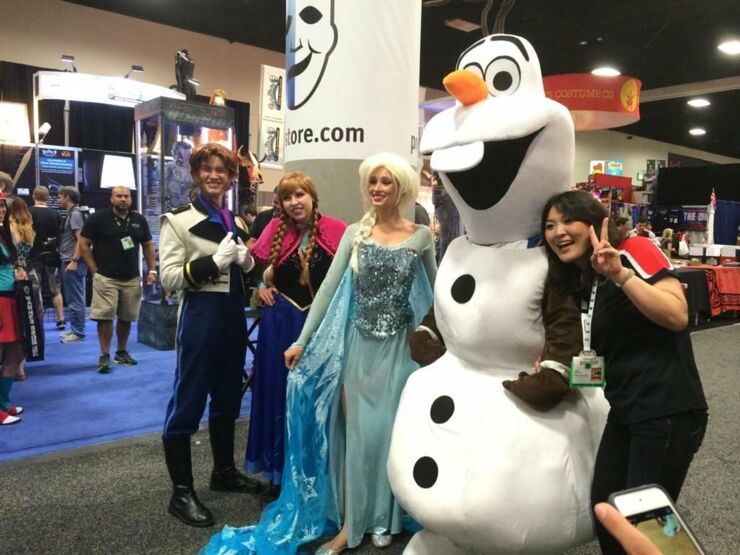 'The LEGO Movie' comes to CCSD.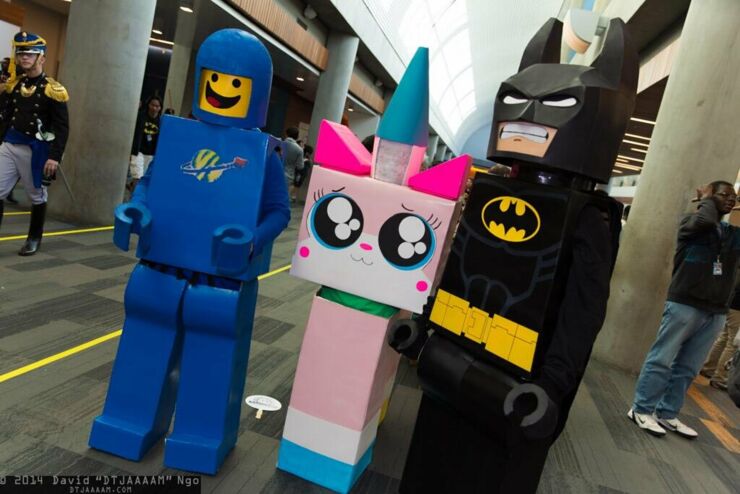 The 60's Batman-cast still look great.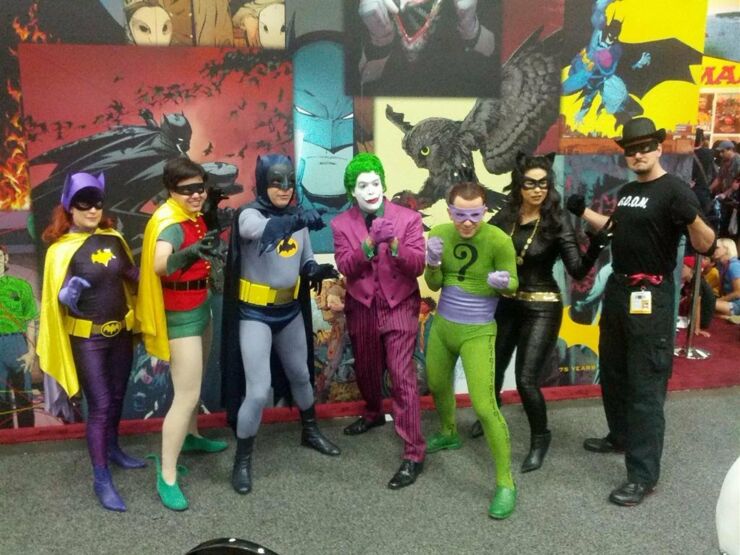 The detail that goes into some of the make-up, as with this archangel from the video game "Diablo," is a showstopper.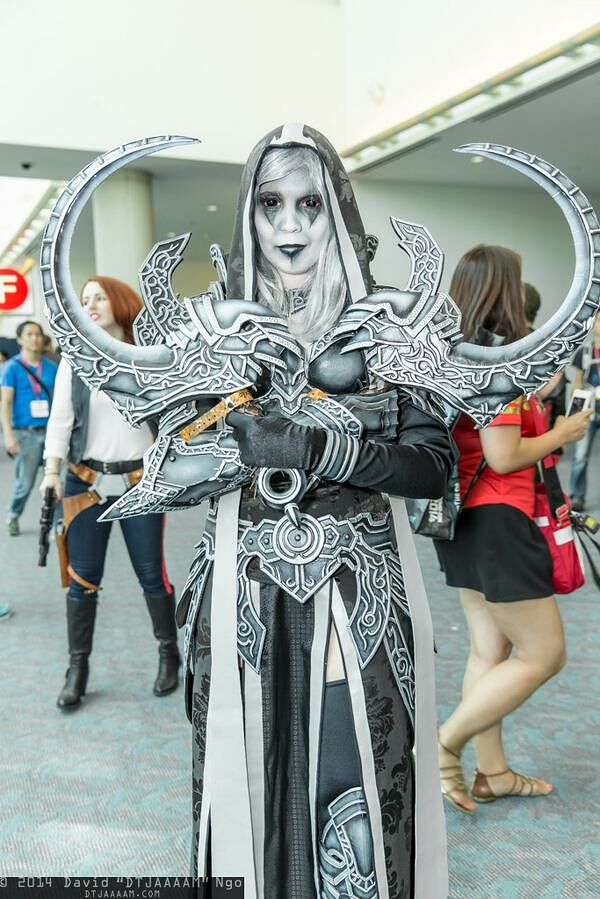 Vampirella exposed.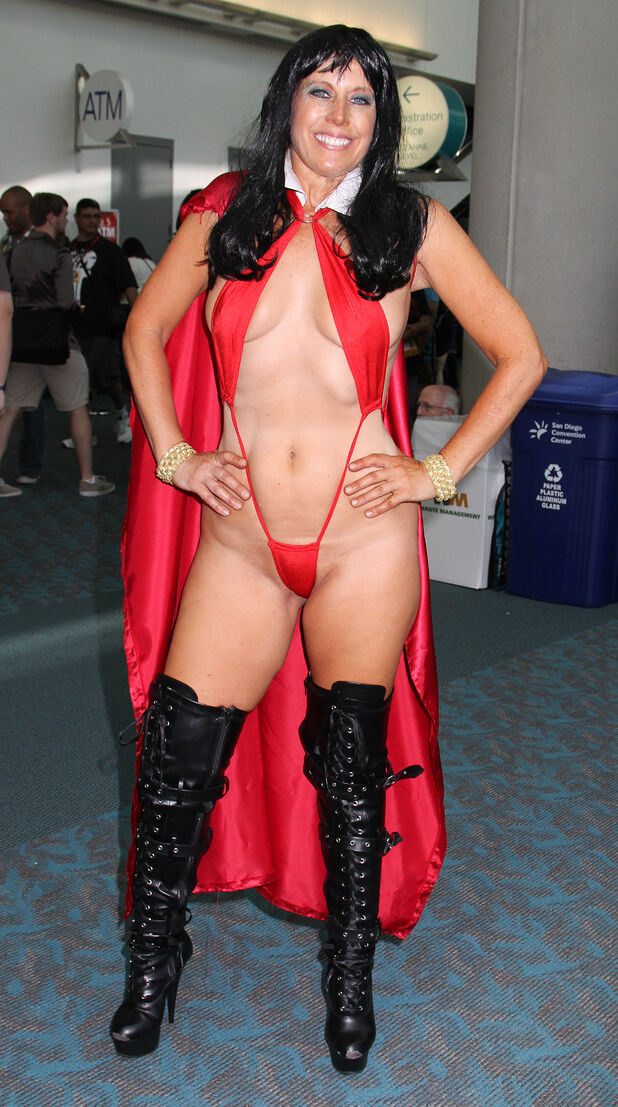 Enough superheroes. How about the superwomen? Here's Scarlet Witch.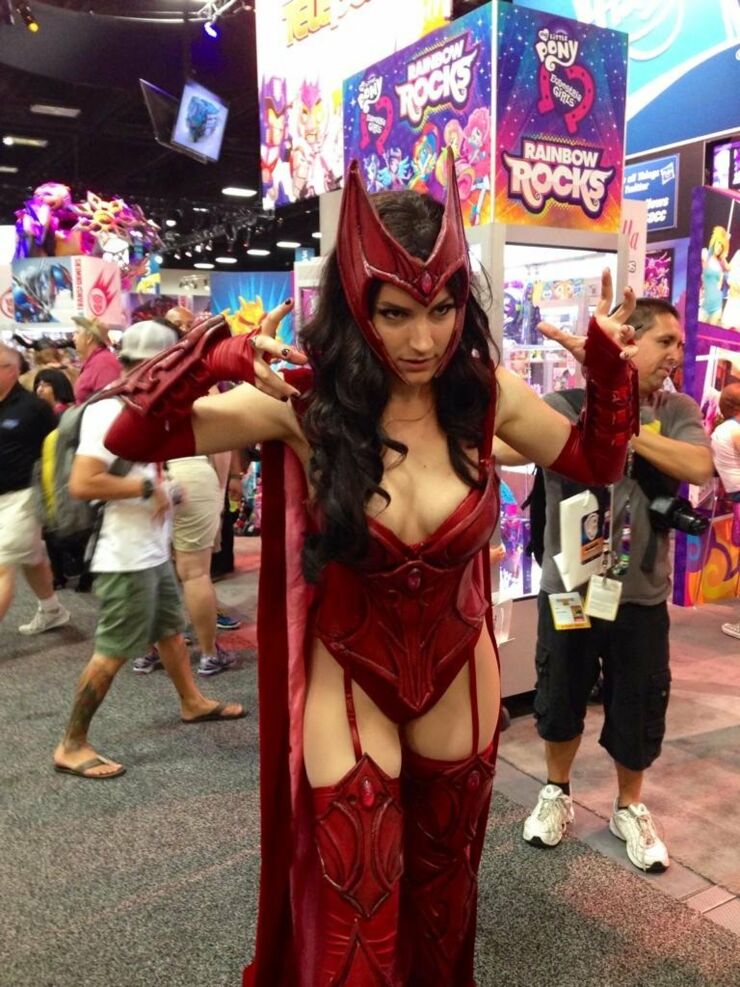 Daenerys Stormborn from the House Targaryen (sometimes called 'Dany' by her friends)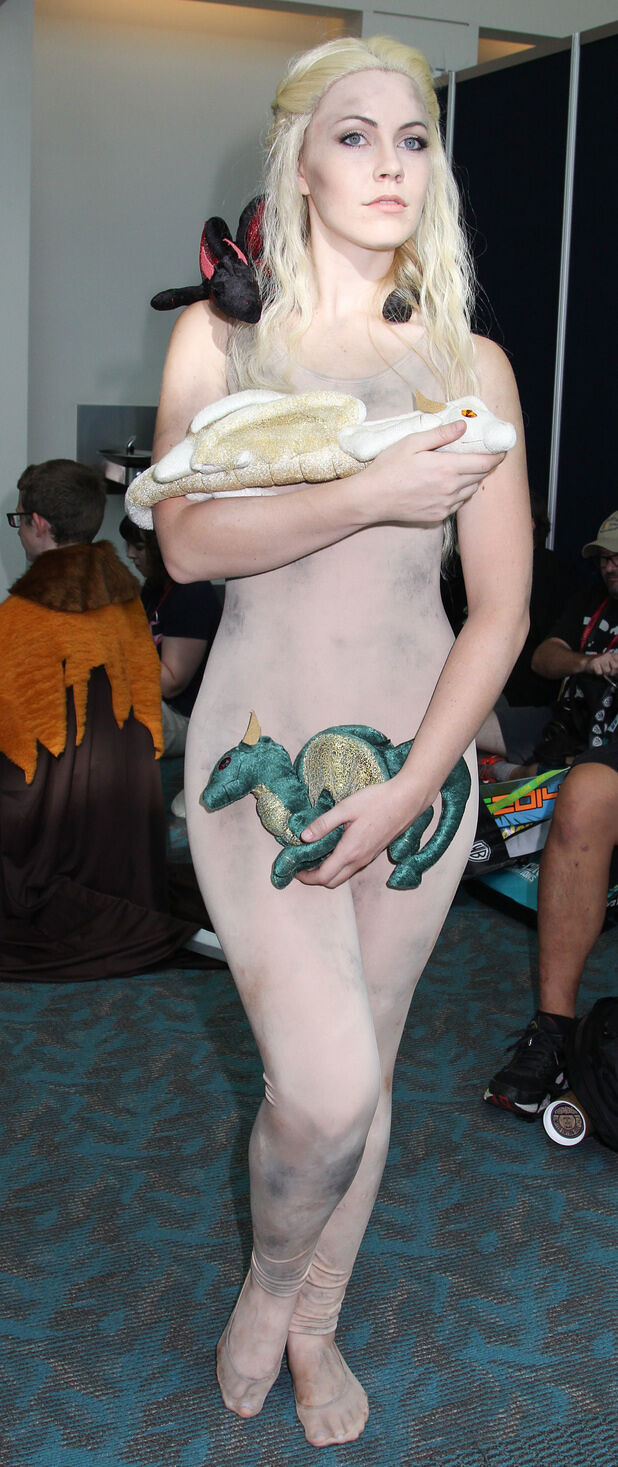 It's great that girls can be a Halo troopers, too.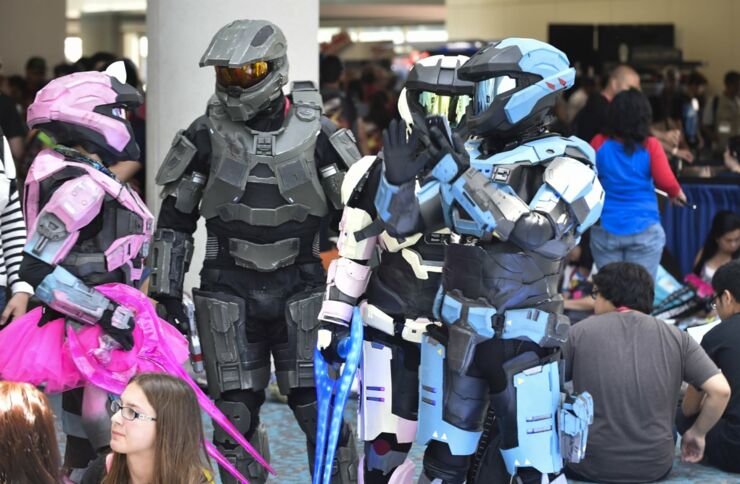 Silver Surfer, Invisible Woman and The Sandman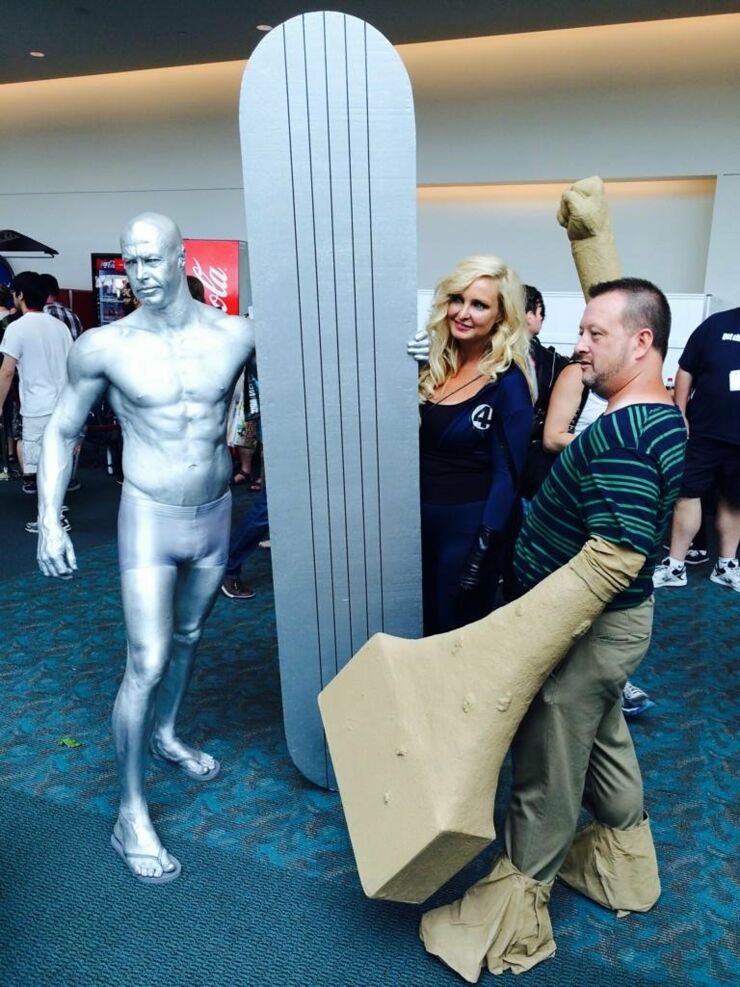 If you're lucky, you may catch sight of a celebrity in cosplay, too. Steven Colbert gets all 'Middle Earth'.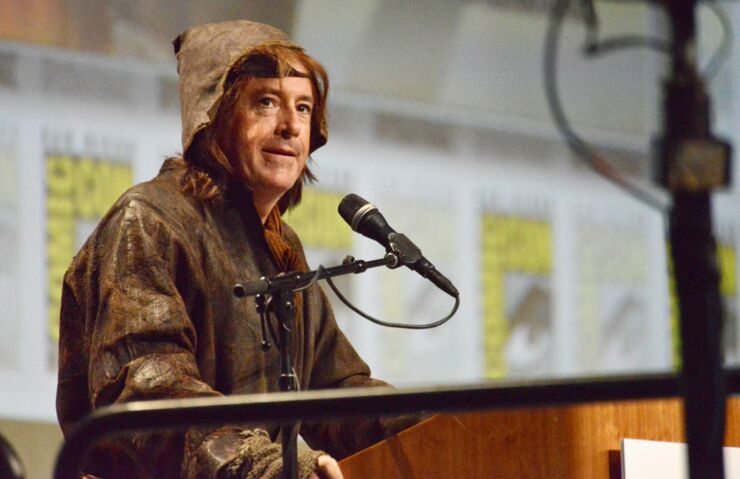 It wouldn't be Comic-Con without Boba Fett.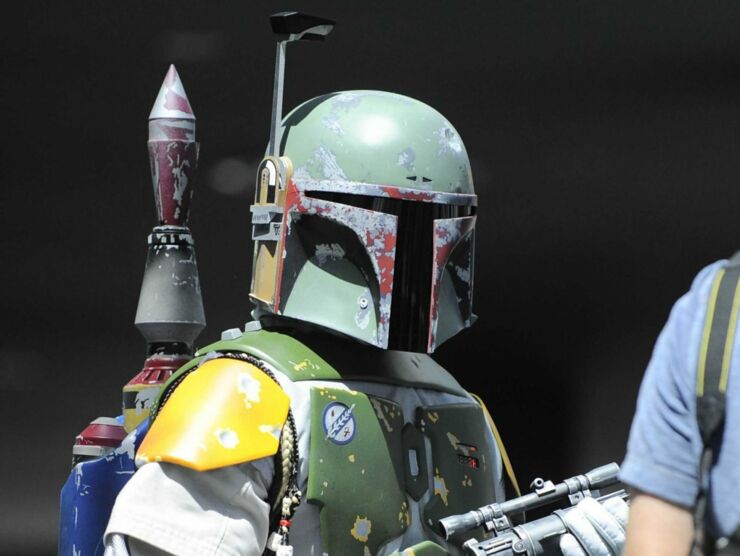 Marge Simpson, i'm seeing double!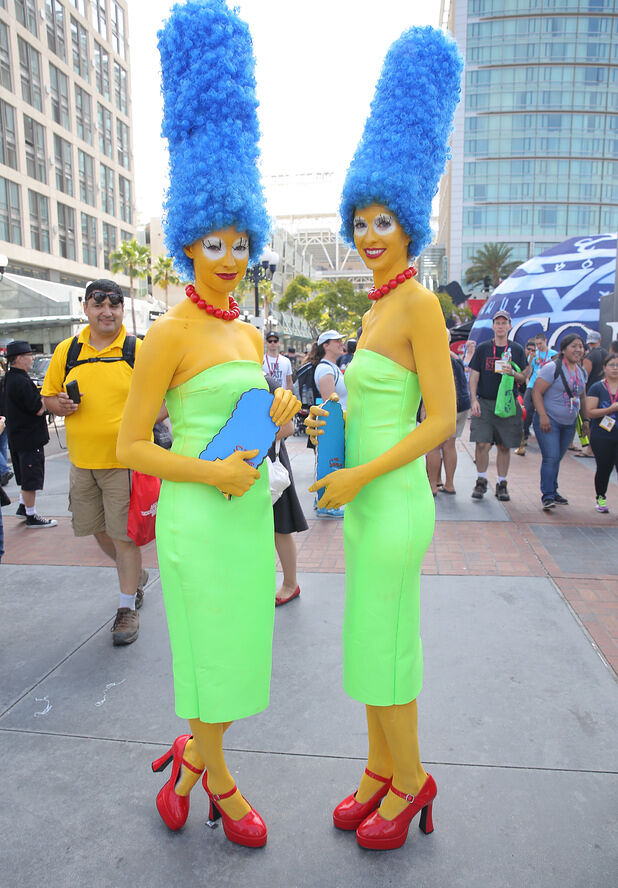 The Flash (who's getting his own series in the fall).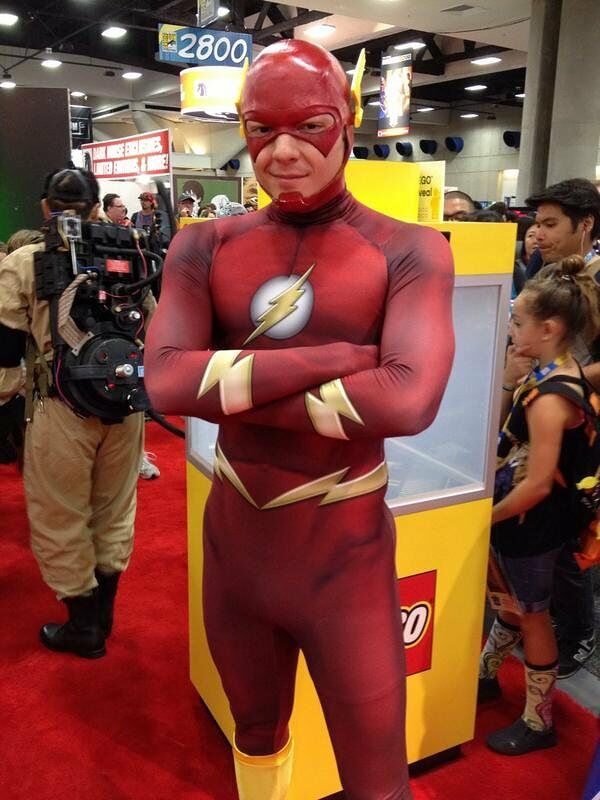 "He's up all night to get Rebels."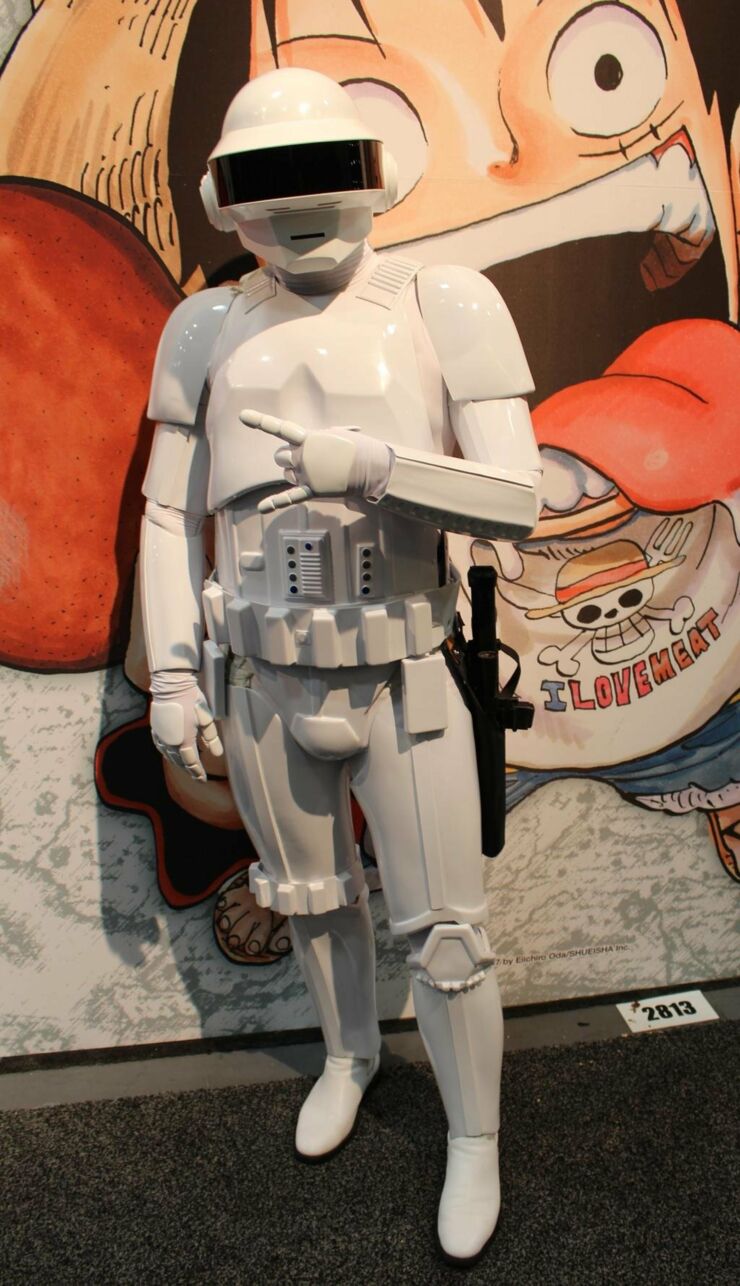 This "Hunger Games" fan showed off an impressive wingspan.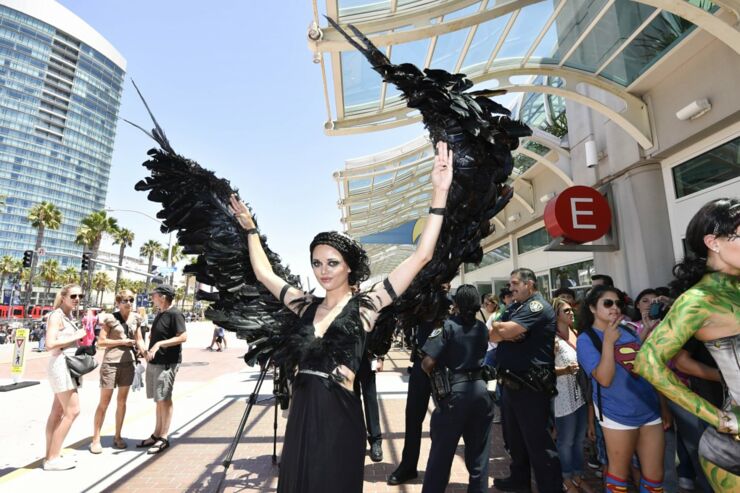 Thor and Loki.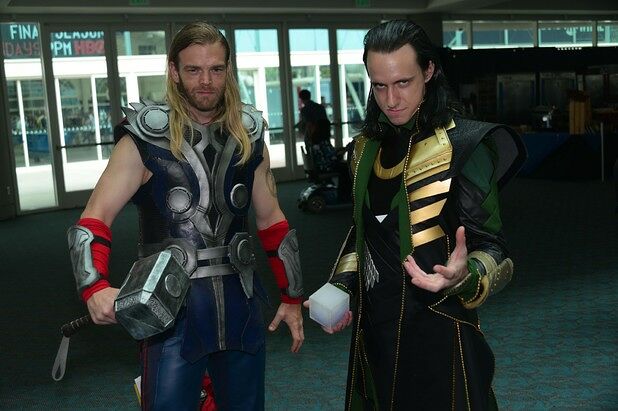 "X-Men" movie villain Apocalypse.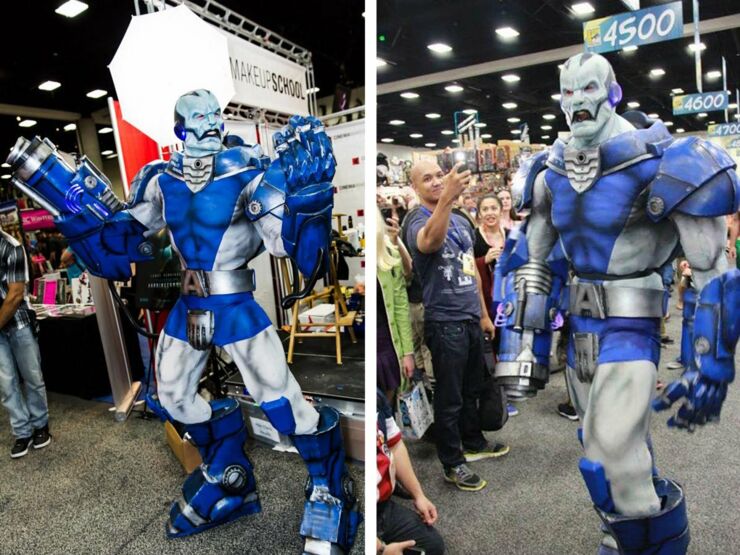 Good to see a Walking Dead zombiechick.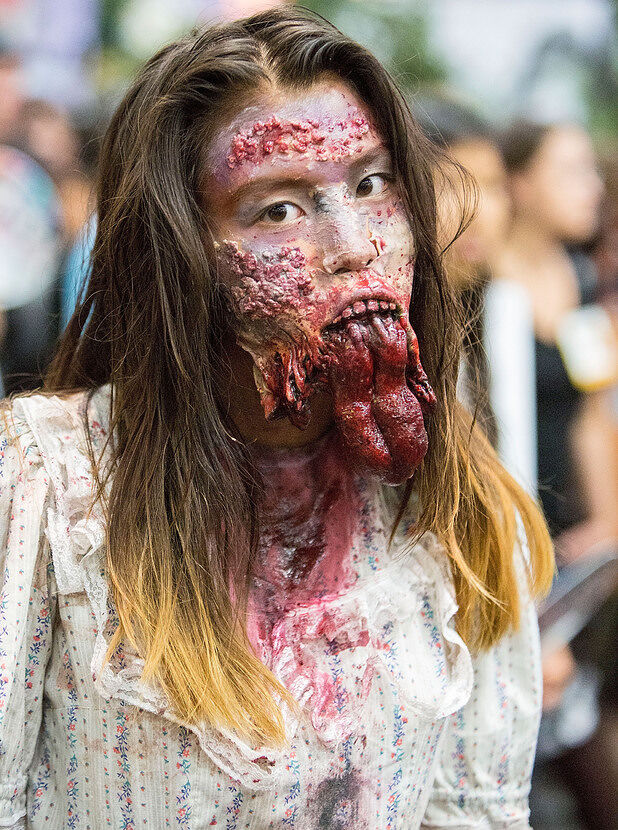 Watch out Jennifer Lawrence. You have some competition from this Mystique.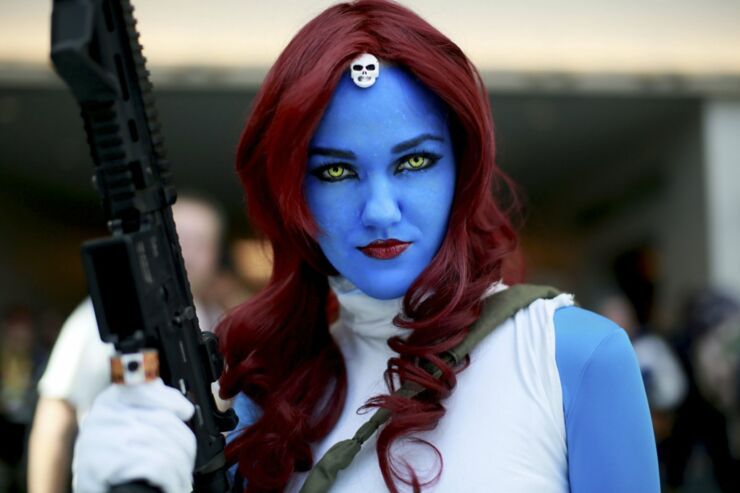 'Dr. Manhattan, you've changed somehow?'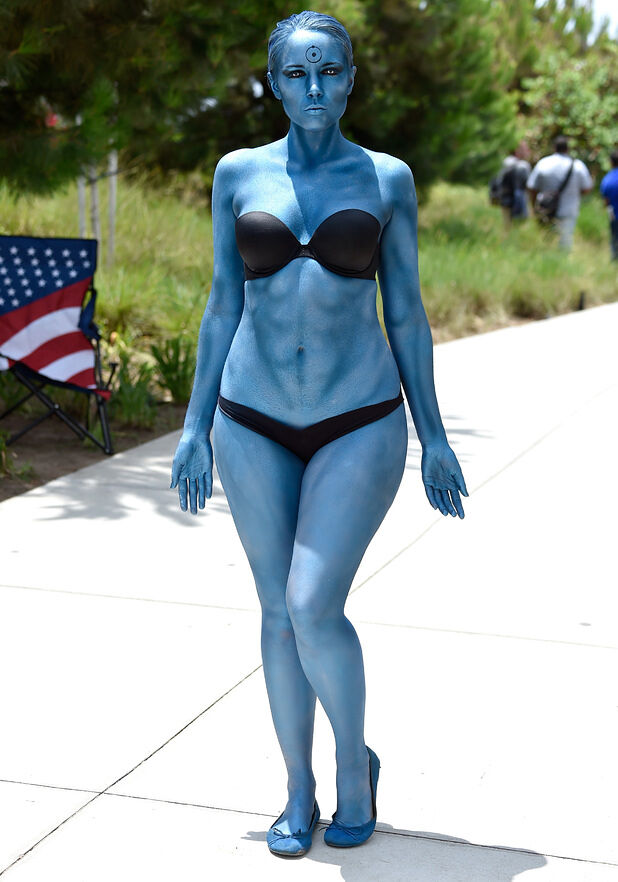 The best Jules & Vincent look-alikes i've ever seen.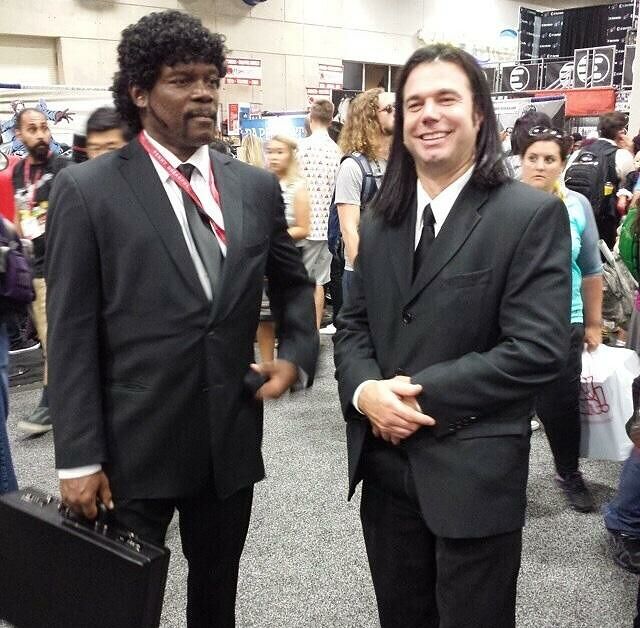 Holly Wolf and Comic-Con regular Yaya Han.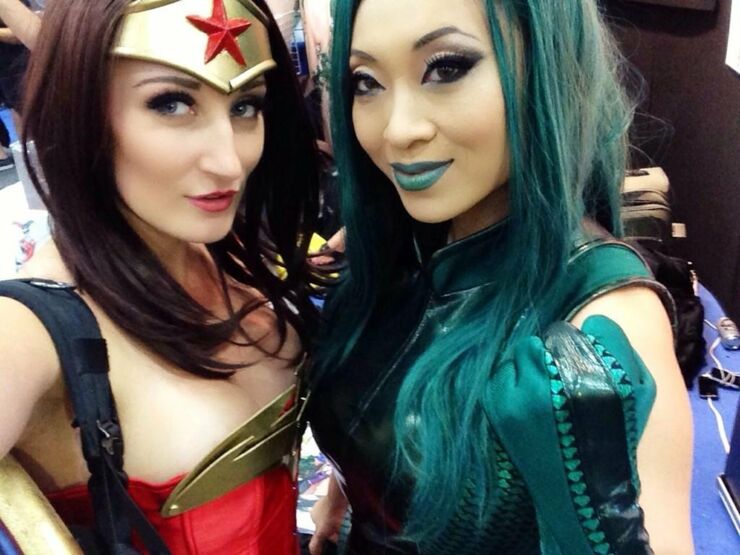 CCSD wouldn't be complete without the Sneaky Zebra music video roundup:
And of course for all the boys (and us girls) - The Girls of Comic-Con 2014: