The Alfa Romeo Montreal Is A Truly Stunning 70s Slice Of Driving Heaven
The Alfa Romeo Montreal is a car to aspire to, it's been likened to a racy Italian with an American heart, and after watching TJ Grewal - the lucky owner of one of these stunning vehicles - discuss and ride around in the classic 70s sports car in this video from Petrolicious, you're going to wish you had one of your own.
The car, originally built as a concept, was first unveiled at the 1967 Expo hosted in Montreal, Canada where Alfa Romeo revealed its new coupe. It had two on display, both designed by the legendary Marcello Gandini, who was responsible for the designs of both the Lamborghini Miura and Lamborghini Countach.
The cars on show at that time had a 2+2 front engine, with rear drive prototypes based off the 105 series Alfa (as seen in the film The Graduate) chassis and powered by 1.6-liter four-cylinders copied from the Giulia Ti. As the cars didn't have any names attached to them the got the name The Montreal Car—and it stuck.
Three years later and the 1970 Geneva Auto Show debuted the production model Montreal. It came equipped with a 2.6-liter V8, five-speed manual transmission, 200 horsepower and a 7,000 rpm redline.
All in all it added up to quite a stunning car, and one that the owner of this beautiful blue example Grewal enjoys driving very much. "My general rule for cars that I purchase and drive is the aesthetic has to have a unique design, and there has to be a performance piece," he says. "I'd never ever seen one in person, but I just knew that I was in love with the design. The first time I ever saw a Montreal, was this one."
You can see why he fell for it.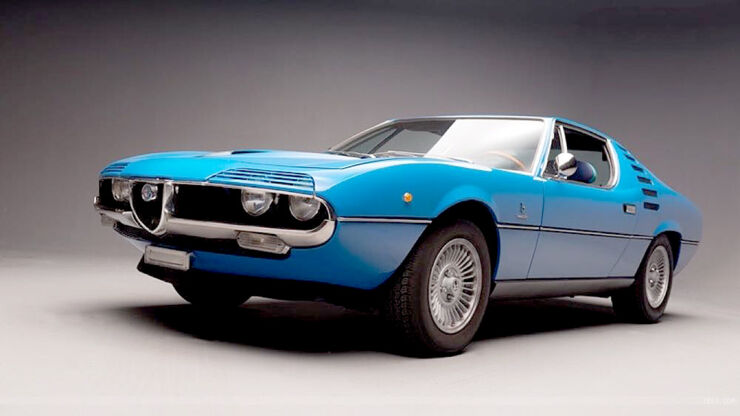 A Truly Stunning 70s Slice Of Driving Heaven. Image via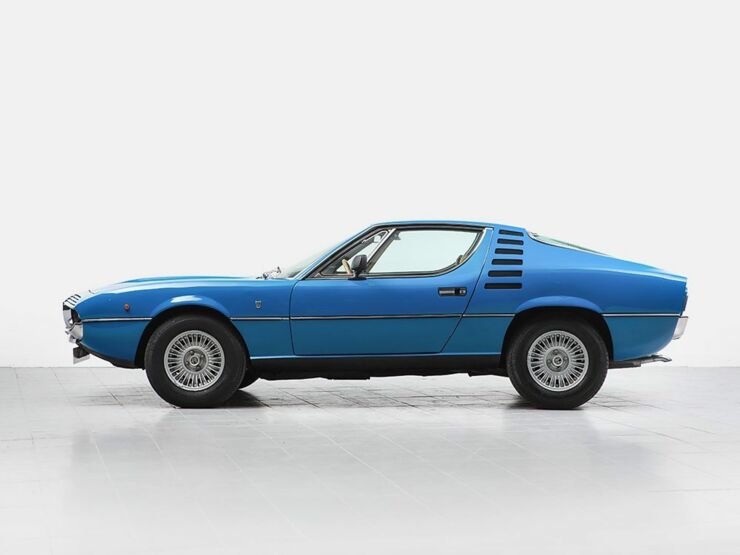 Alfa Romeo Montreal. Image via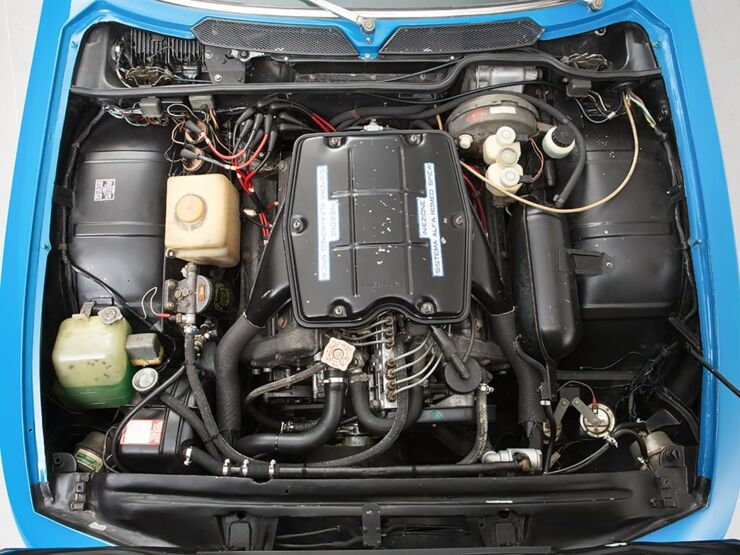 Under the hood. Image via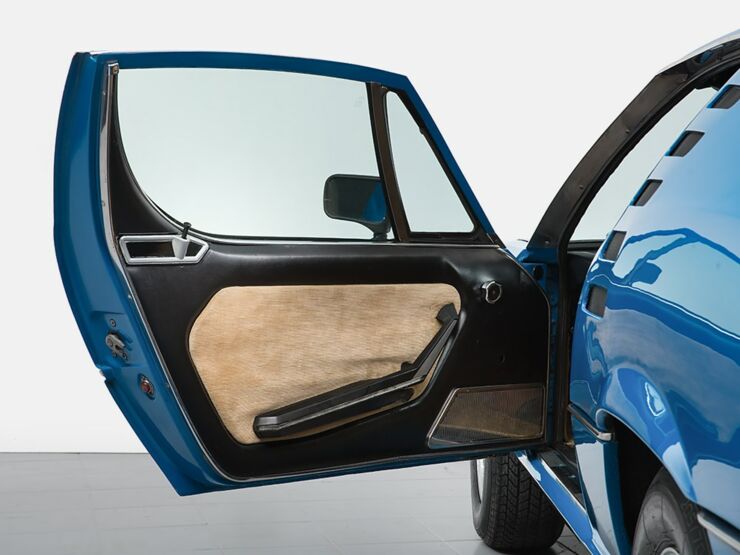 Classy 70s door panels. Image via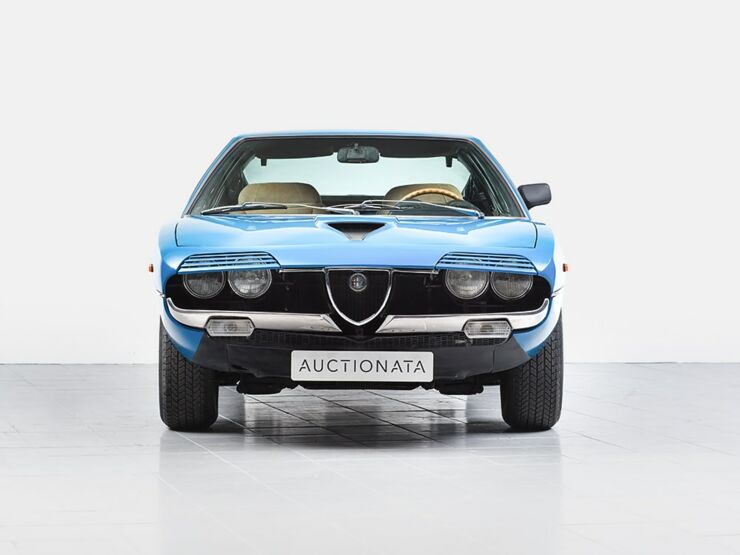 Alfa Romeo Montreal. Image via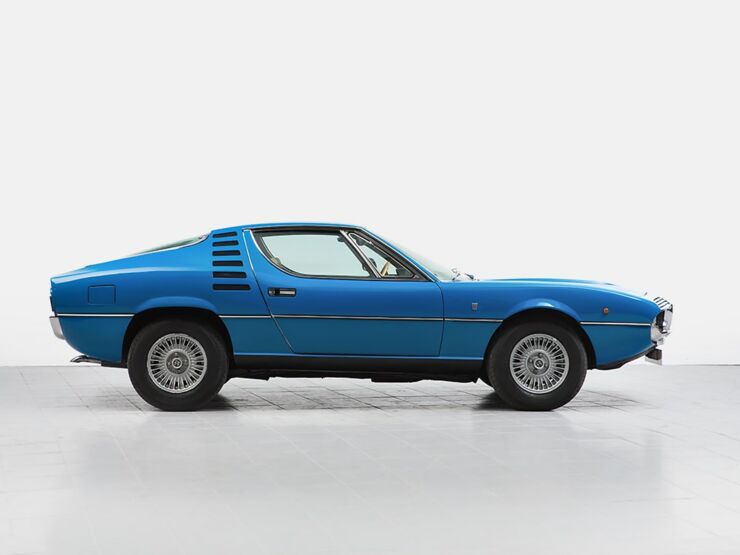 Alfa Romeo Montreal. Image via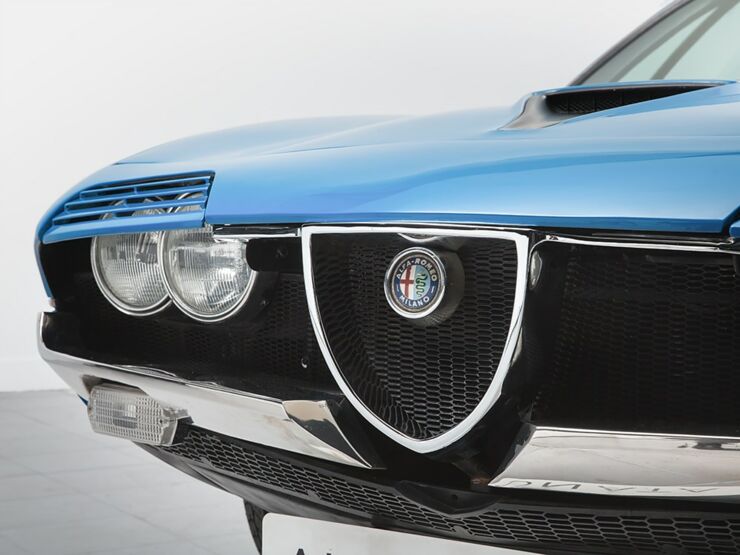 Alfa Romeo Montreal. Image via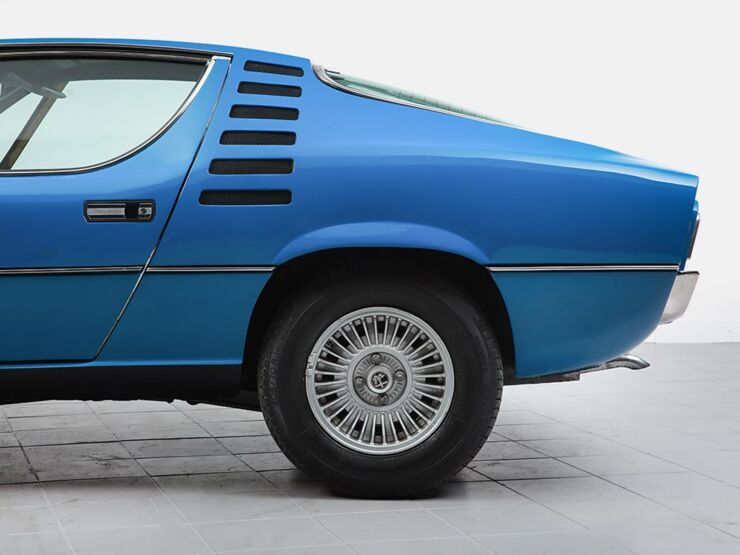 Alfa Romeo Montreal. Image via