Bill Cosby Asks The Internet To Meme Him And It Backfires Spectacularly
It all started when Bill Cosby, or whoever runs Bill Cosby's Twitter account, thought it would be a great idea if they asked the internet to meme him.
What could go wrong with such a brilliant idea for a PR stunt, they must've thought? Everyone loves a meme, everyone loves Bill Cosby, right? Er, no. Not exactly. Because the internet doesn't remember Bill for his loveably father figure in 80s sitcom The Cosby Show.
It remembers him for something else, namely the allegations of rape that have soured any other memory of him that anyone might've had.
This was the tweet that started it all.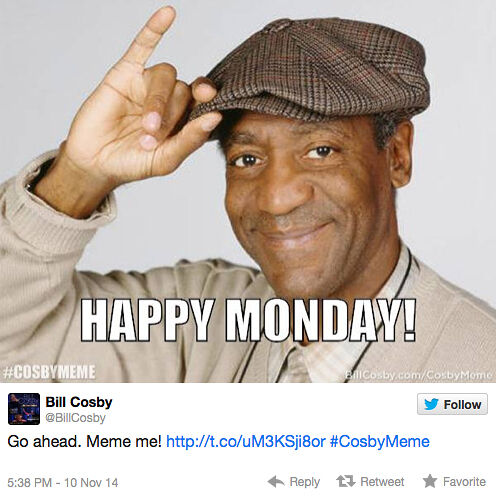 The tweet featured a now deleted link to a meme generator that used pics of Cosby which it wanted people to put funny text on. But what happened was Cosby's creepy past came back to haunt him.
So Cosby got his memes alright, but it wasn't exactly the ones his team probably had in mind.